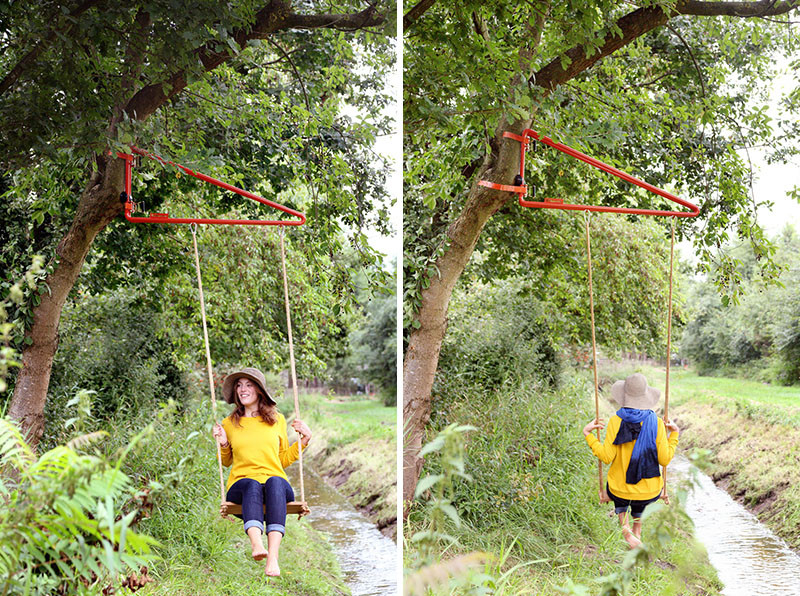 Dutch designer Thor ter Kulve, has designed a portable swing that you can hang from trees or poles, for the Dutch brand Weltevree.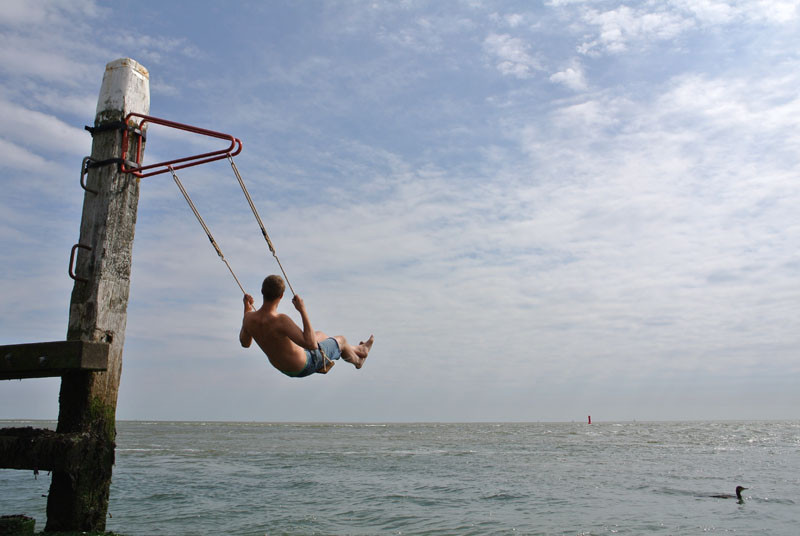 ---
The swing, which has a wooden seat, is attached to the frame with rope and metal carabiner clips.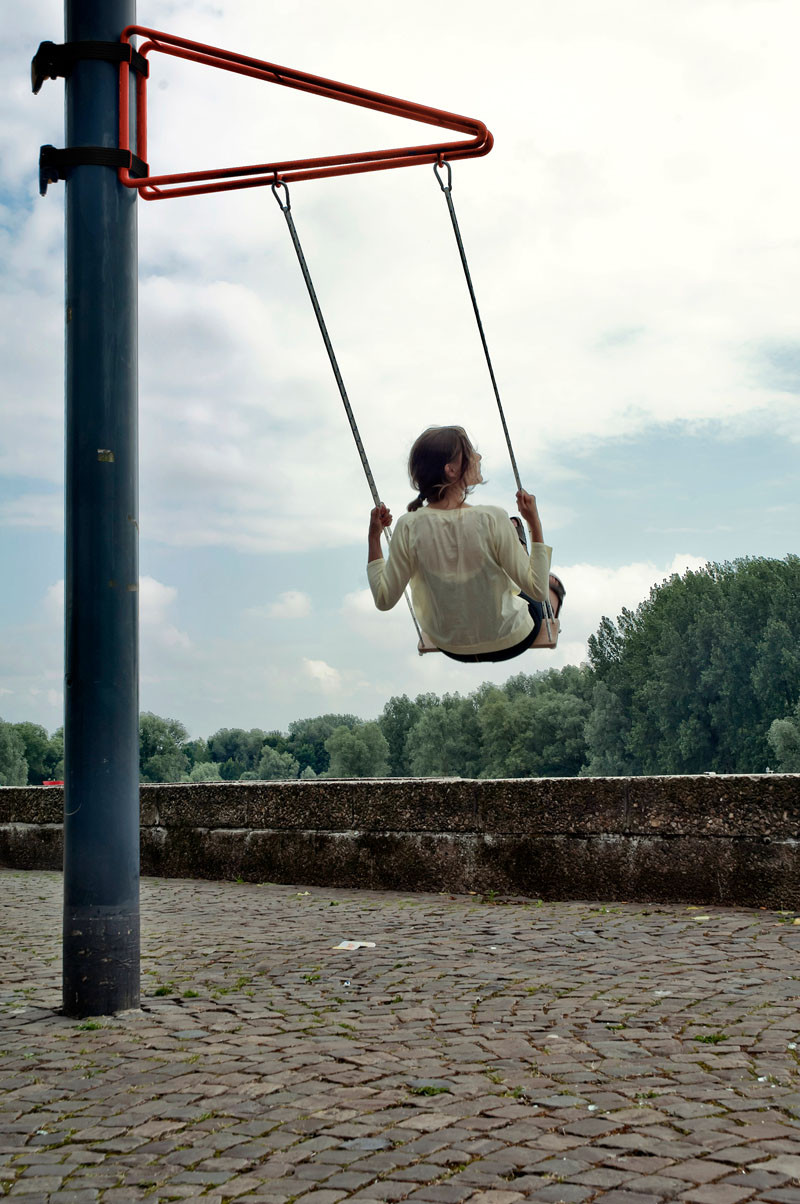 ---
And the frame, is attached to a pole or tree with straps. You can also see that the pole or tree are protected from the metal frame by rubber pads.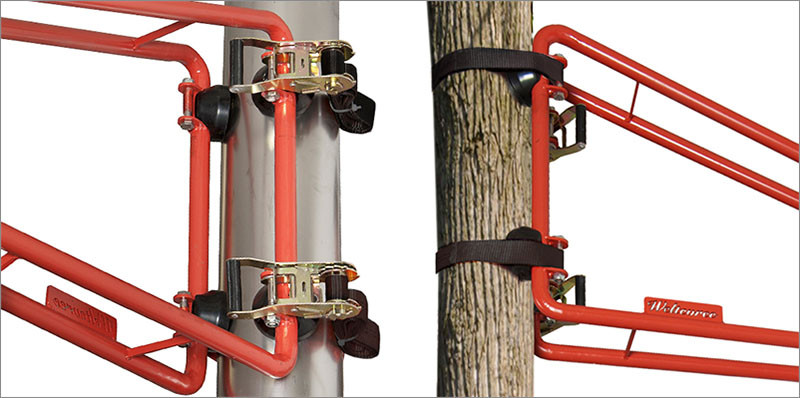 ---
Here is a quick video of the swing being installed.