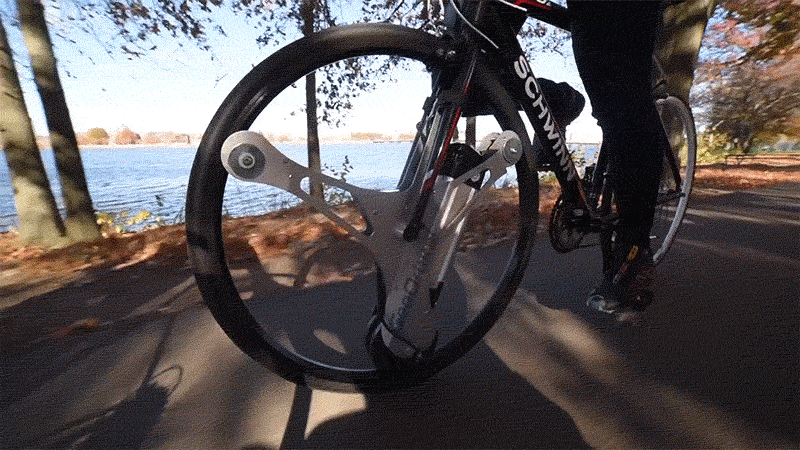 A team of designers has created the GeoOrbital Wheel, that lets you pretty much instantly transform your own regular bike into an electric bike, that can travel up to 20 miles per hour (32 km/hr).
Let's have a look at how the GeoOrbital Wheel works…
First, you need to have a bike that you want to make electric, like this one.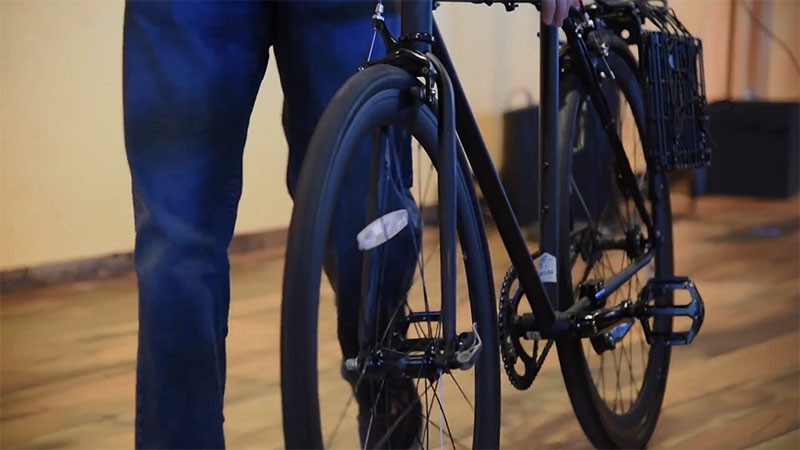 ---
Here is a look at the GeoOrbital Wheel when it arrives.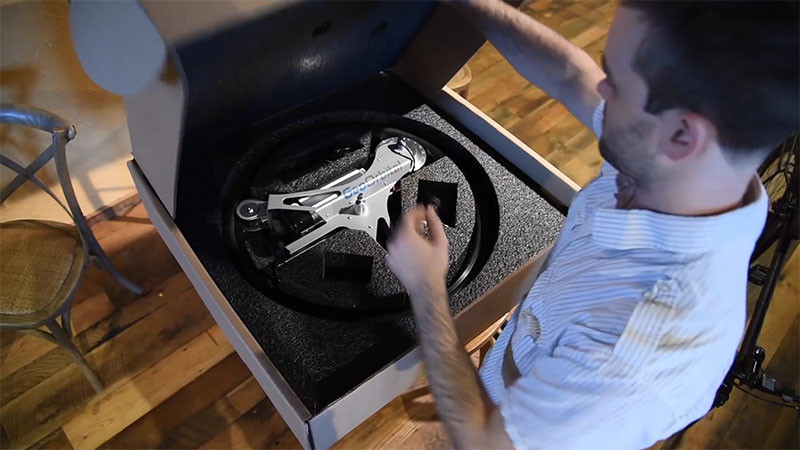 ---
You simply replace the front wheel of your bike with this new one.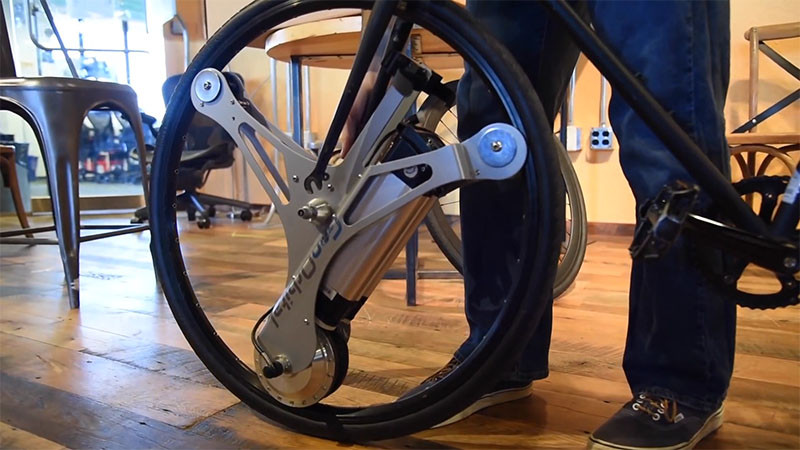 ---
It takes less than 60 seconds to install and no tools are required. You simply swap out the wheels, attach the connectors, and turn it on.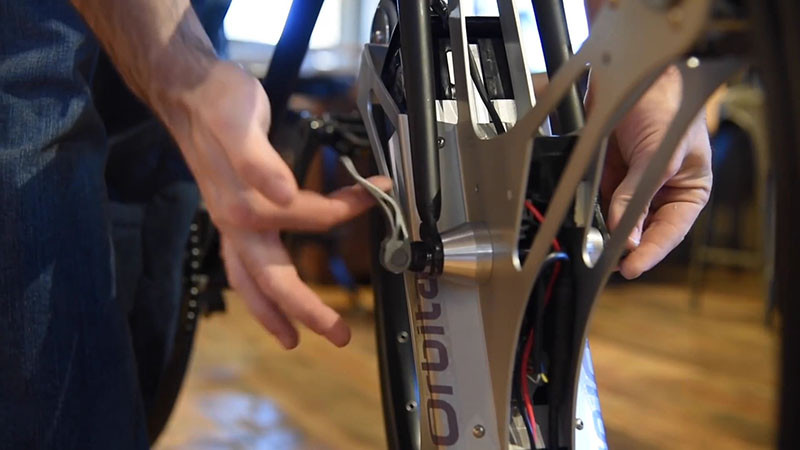 ---
---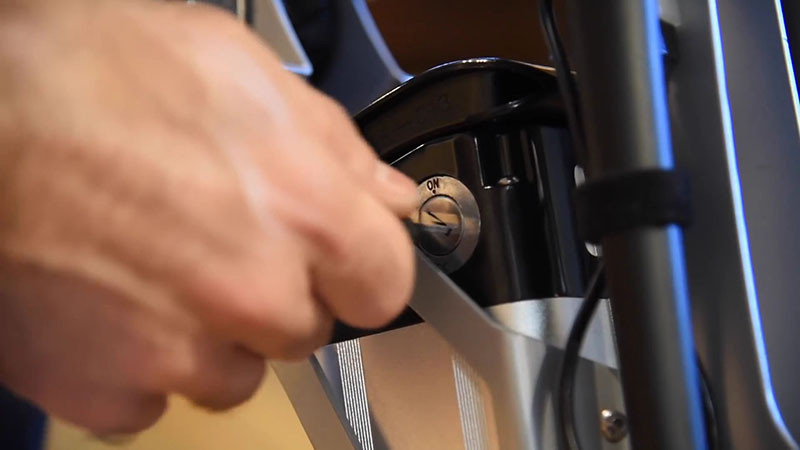 ---
The GeoOrbital wheel has a flat proof tire, an aerospace-grade aluminum uni body, a Li-ion battery and a Brushless DC Motor.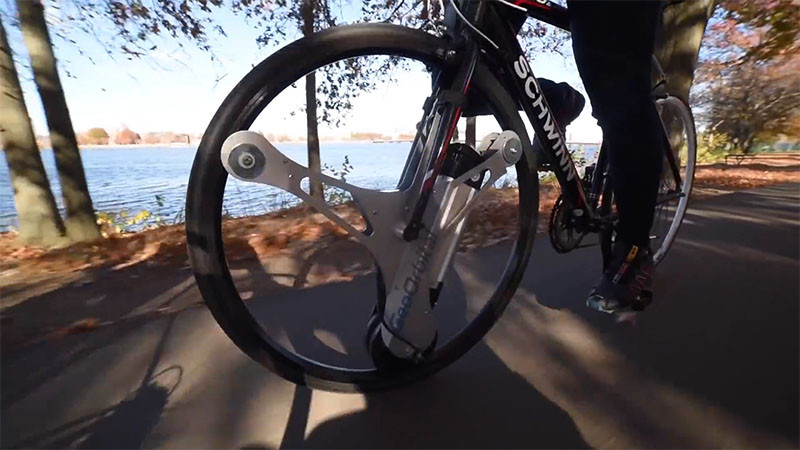 ---
Here you can see both the bikes and scooter have the GeoOrbital wheel.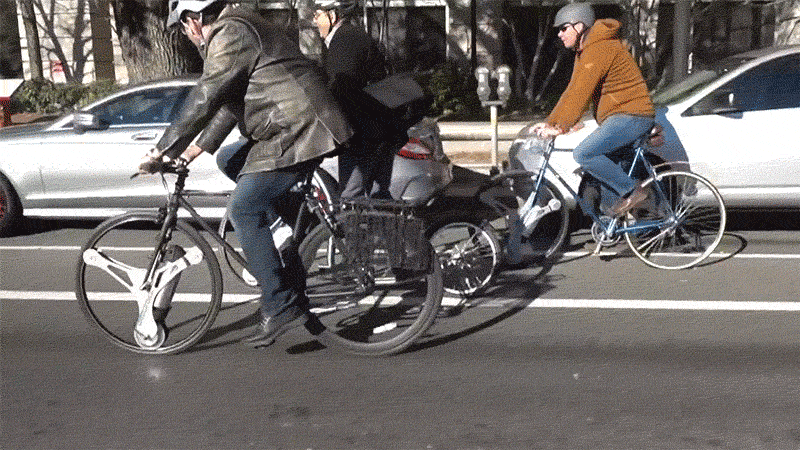 ---
Watch the video below to learn more, or visit their Kickstarter campaign, here.
---