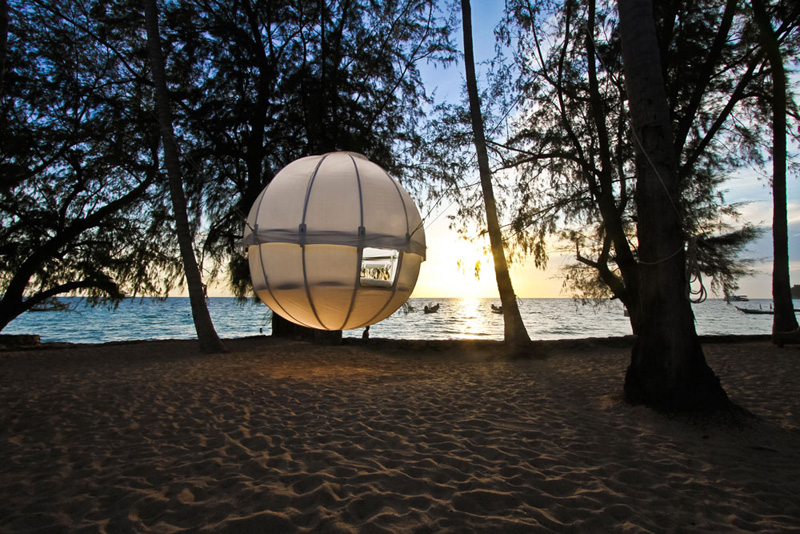 The Cocoon Tree is a spherical structure that can be suspended from trees, allowing you to hang above the ground in a pod.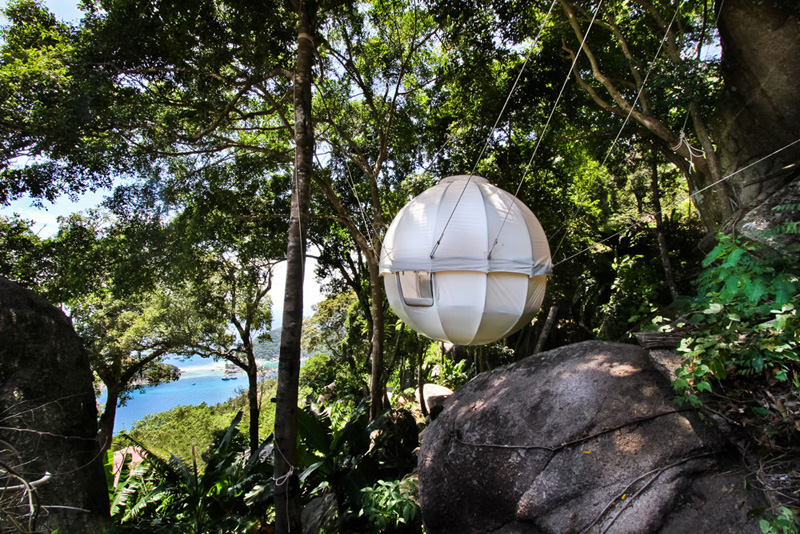 Weighing about 60 kilograms or 130 pounds, it is made from aluminum and covered with a waterproof tarpaulin, making it suitable to stay hanging all year.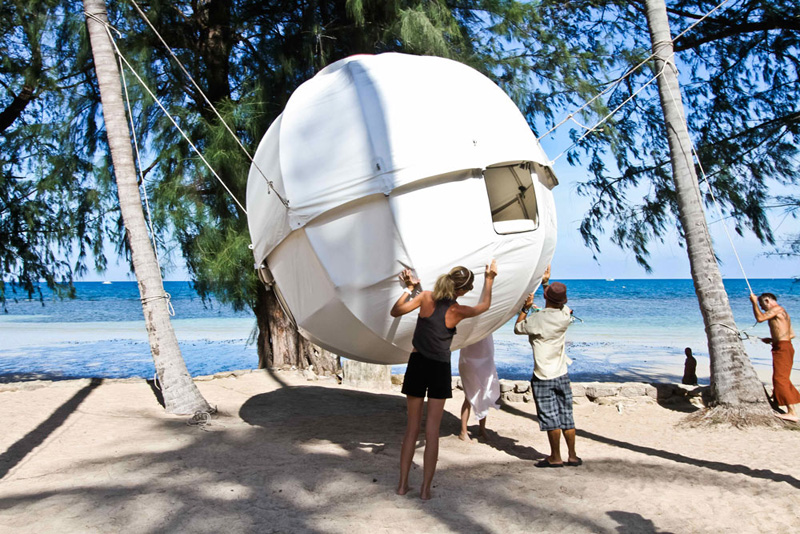 Each Cocoon Tree is rigged to trees with ropes and secured by nets. To gain access to the pod, you can attach a wooden walkway or simply climb the nets that secure it.
Each Cocoon Tree can hold two people comfortably, has a mattress, and measure 3 meters or almost 10 feet in diameter.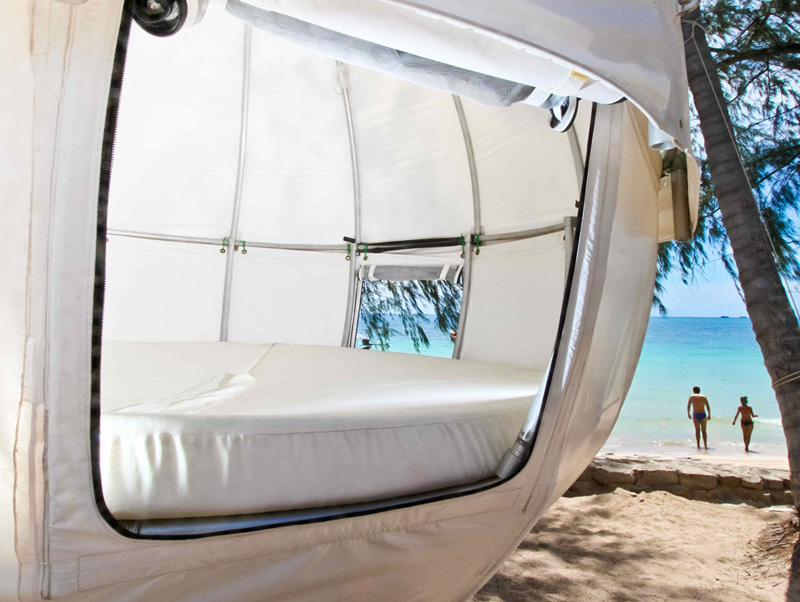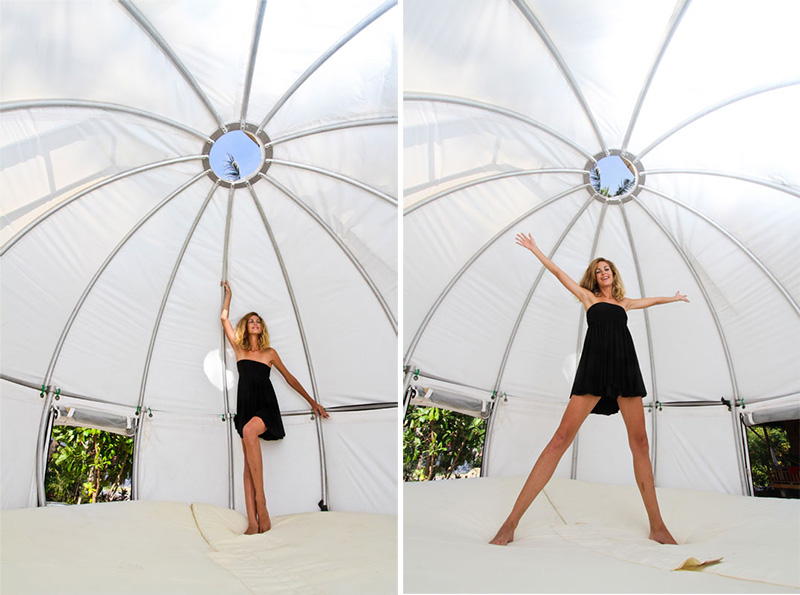 You find out more about the Cocoon Tree – here