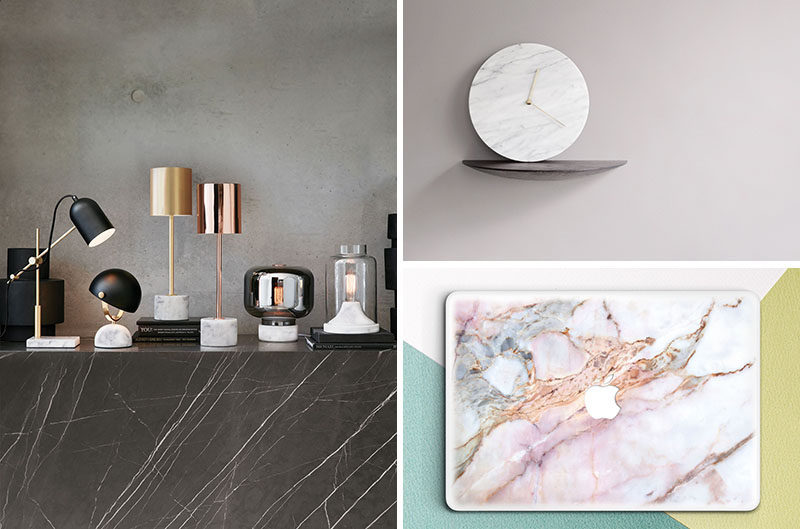 You can never have too much help in the organization department of your office. Why not let that organization come in beautiful marble. From pure marble desk organizers, to marble clocks, to marble inspired notebooks and sticky notes, your entire office can be full of marble to help keep you on track and stylish at the same time.
---
These marble organizers include spots for resting papers or business cards, are heavy enough to be used as bookends, and the copper bits can hold pens, pencils, greenery, or other small things that would normally be scattered across your desk.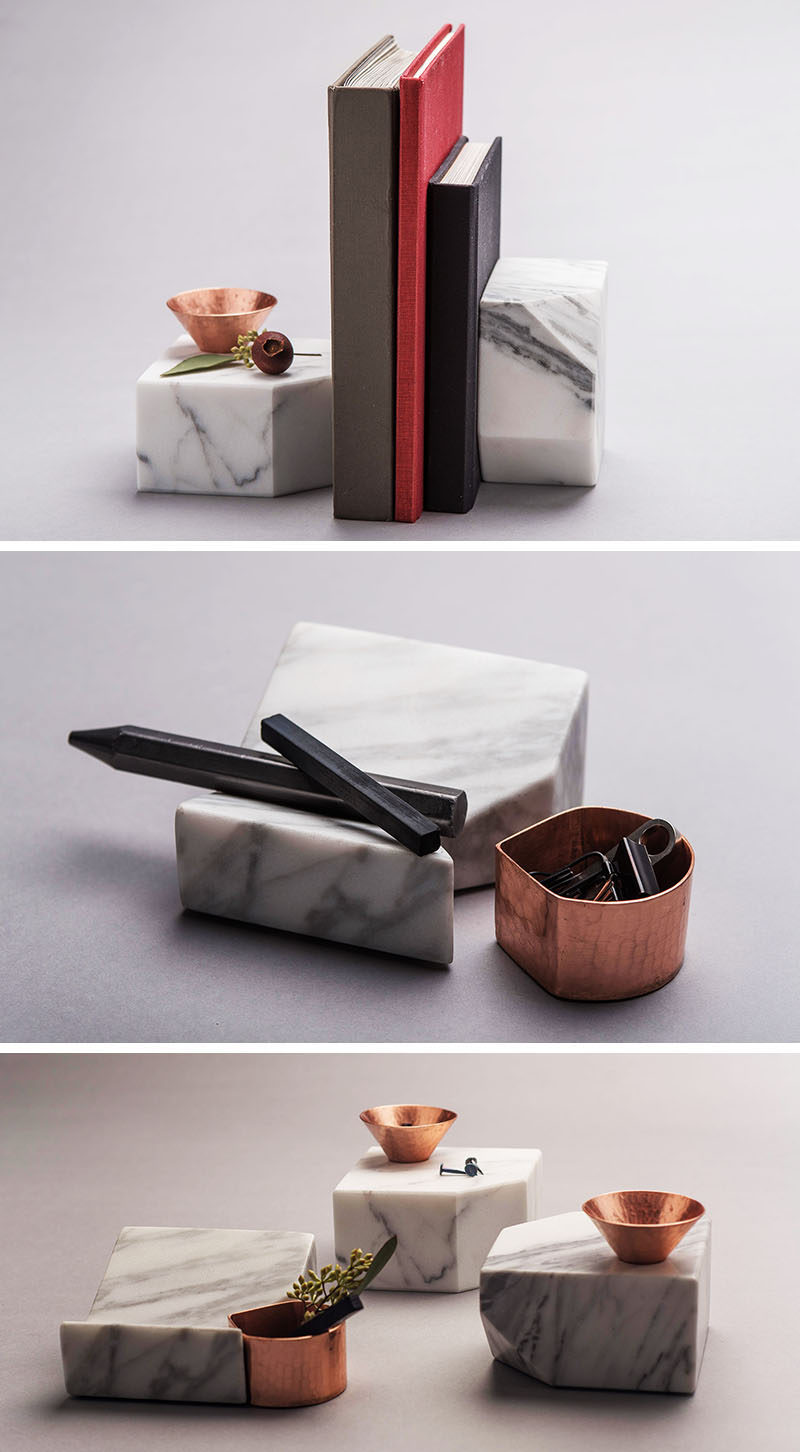 Santa Clara organizers designed by Caterina Moretti for Peca.
---
Never miss a meeting again with this super sleek minimal marble wall clock. There's no question you'll be on time because you'll constantly be gazing up at the beautiful circle of marble on your wall.
---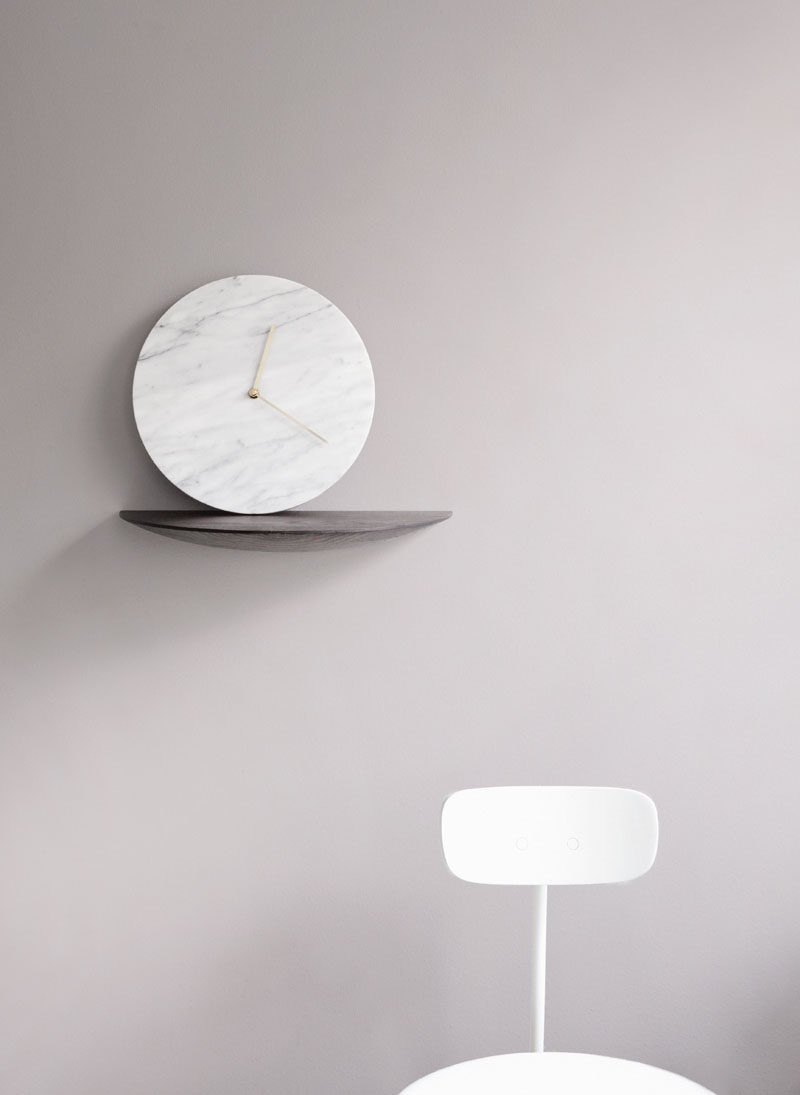 ---
Jot down thoughts, plans, and important dates in a marble journal or agenda and keep yourself organized in style.
---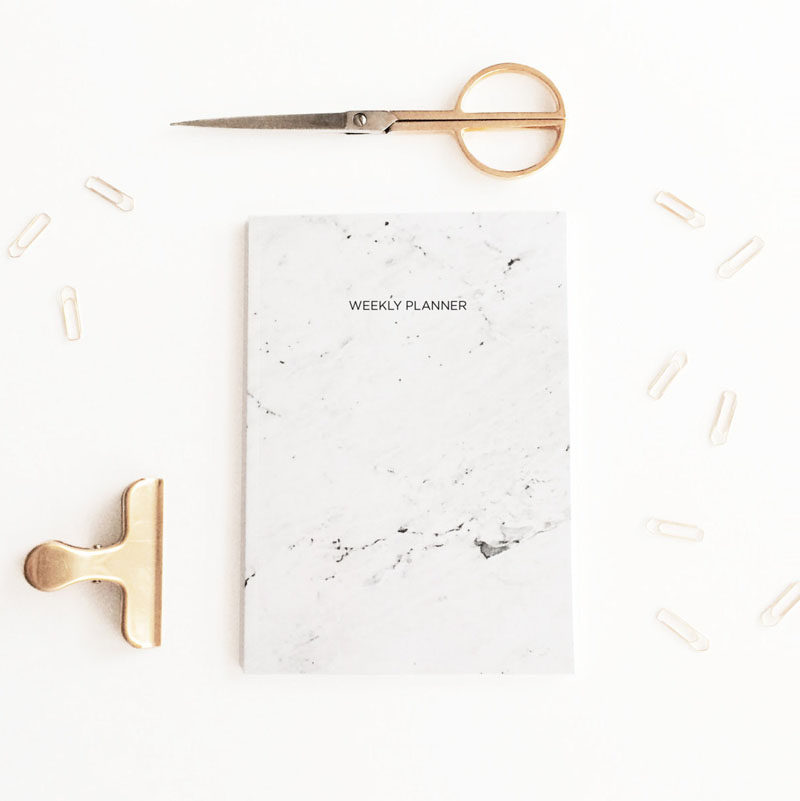 ---
Keep all of your important things gathered in one place with this elegant marble tray. It will help you make sure that you don't lose pens or pencils and will make your desk feel all the more organized.
---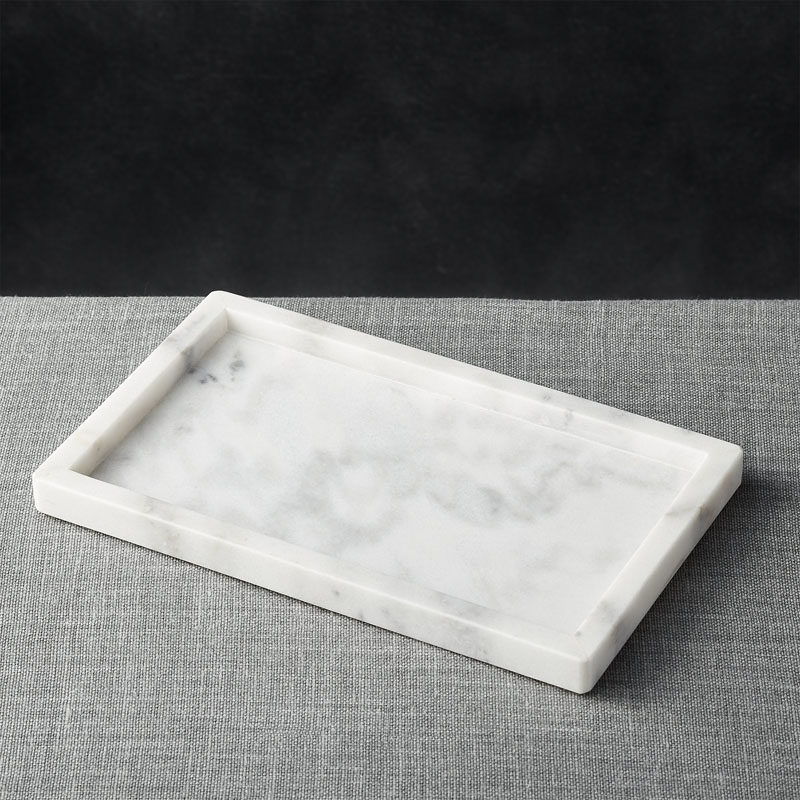 ---
A marble mouse pad is a subtle and comfortable way to add a touch of marble to your office space, and will make it easier to scroll and click and surf the web.
---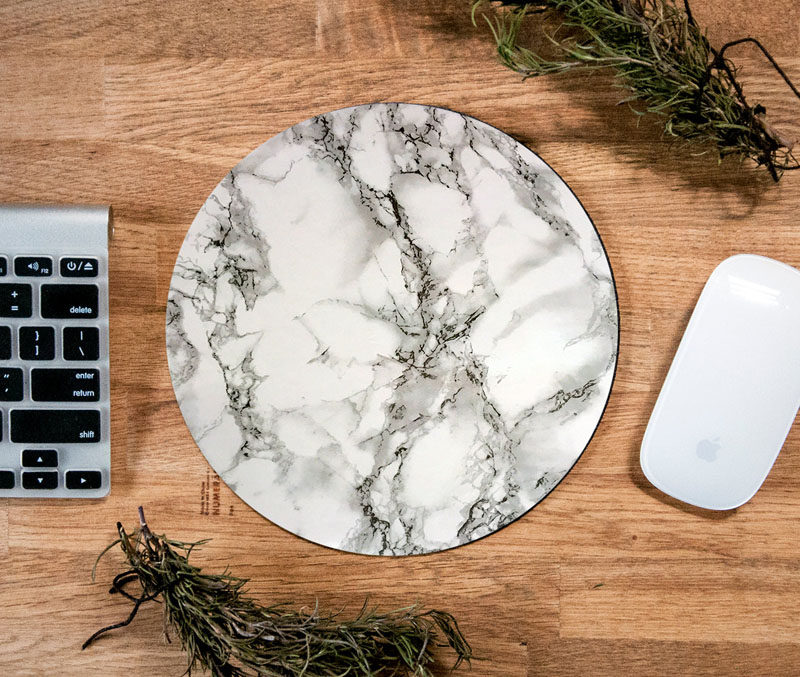 ---
Turn your laptop into a piece of natural beauty with a marble inspired laptop decal or case. Not only will it protect your computer it'll also make it completely your own and so stylish.
---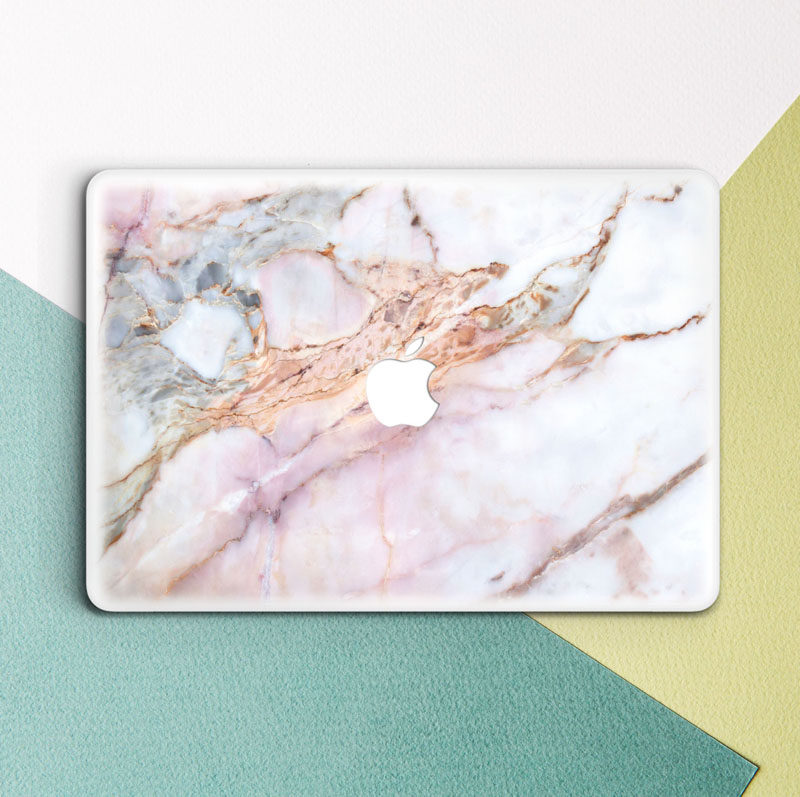 ---
Lighten up your space in more ways than one. A marble desk lamp will illuminate your office and, if the stone is light in color, it'll add a brightening effect even when the lamp isn't turned on.
---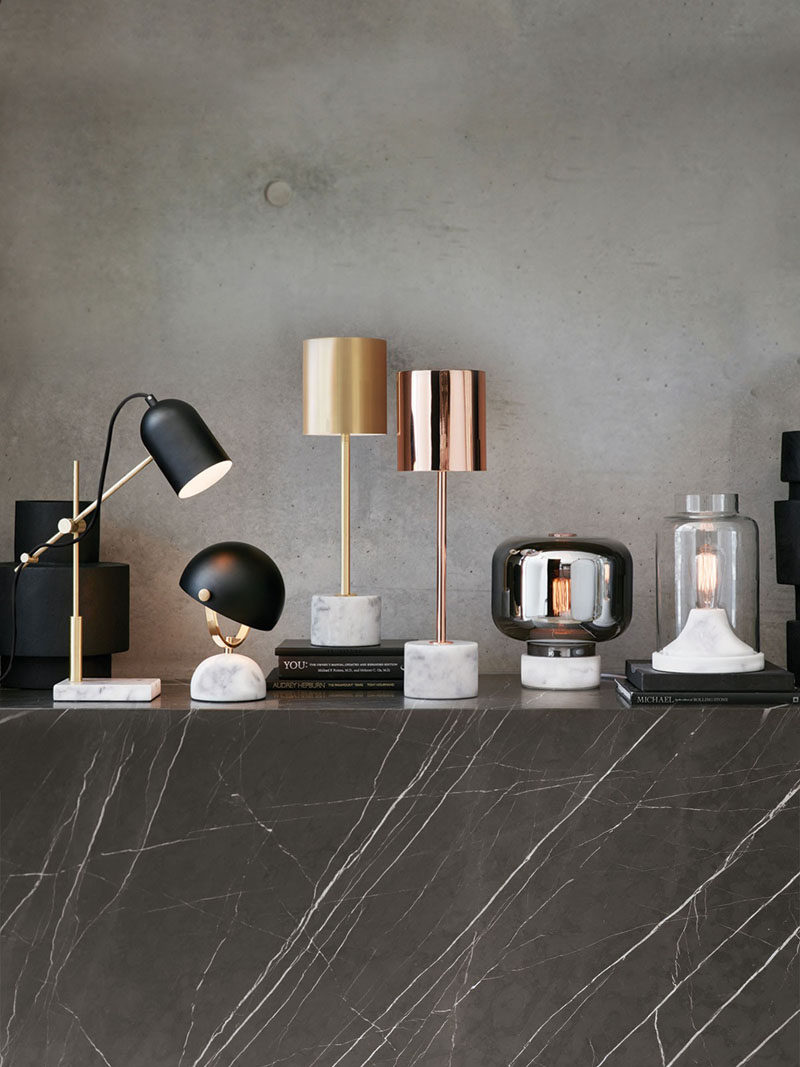 ---
Sometimes you need to take a little break from work; and what better way to take a break than playing a game.
---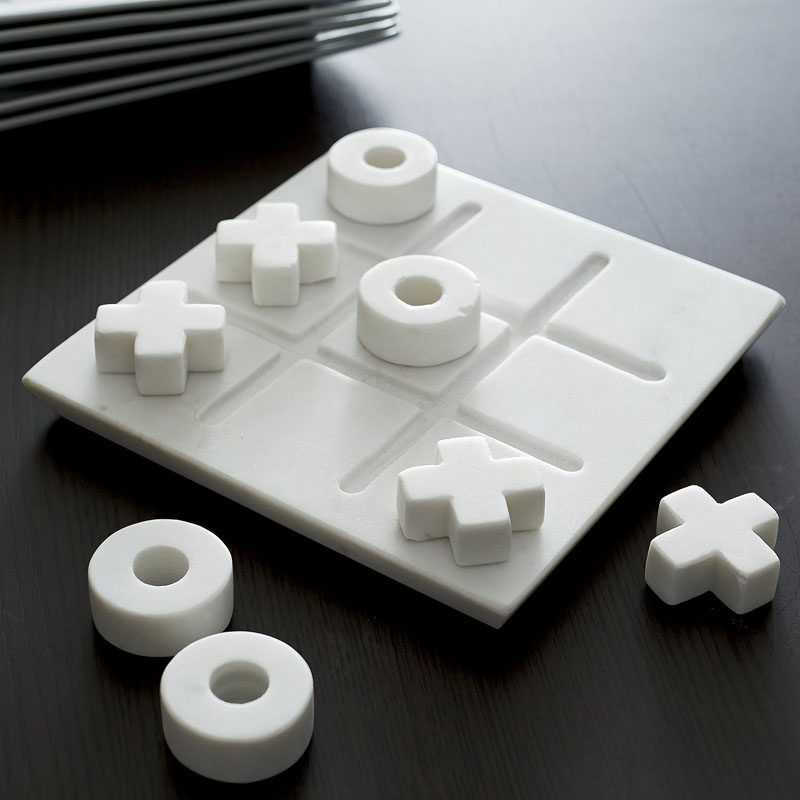 Marble Tic-Tac-Tow Game Set at CB2
---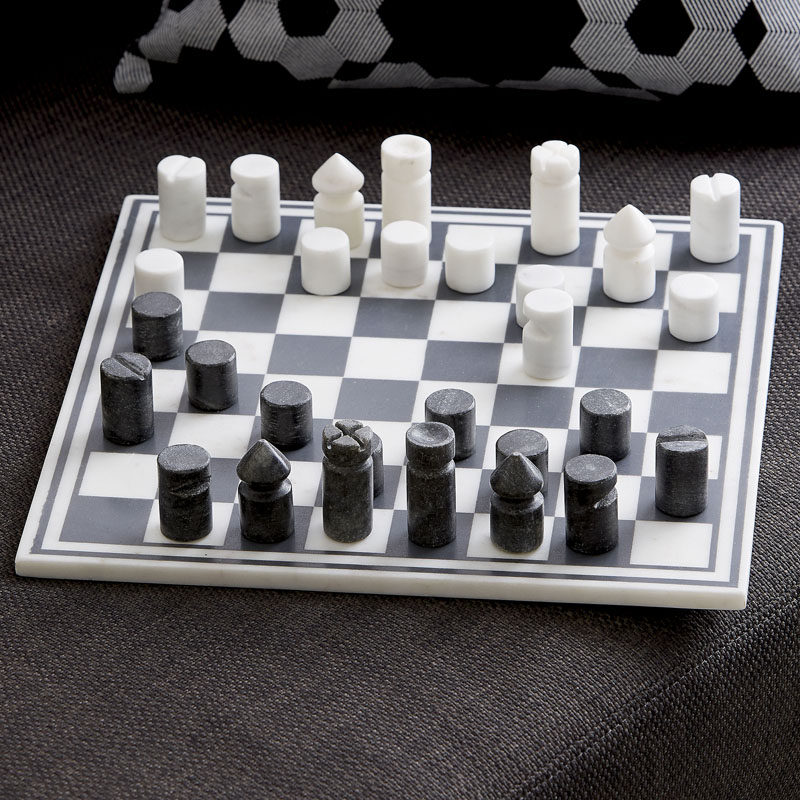 Marble Chess Game at CB2
---
Add some life to your office with some flowers or greenery in a marble vase. It'll add a personal touch and make your office feel a little more fun.
---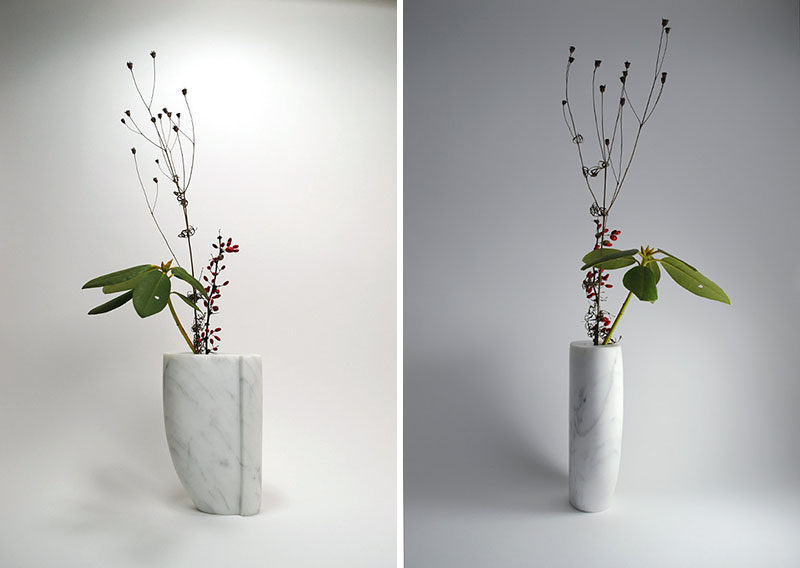 Minimalist White Vase by Sevenstone
---
Don't forget your floor, keep your office door open with a stylish marble door stop.
---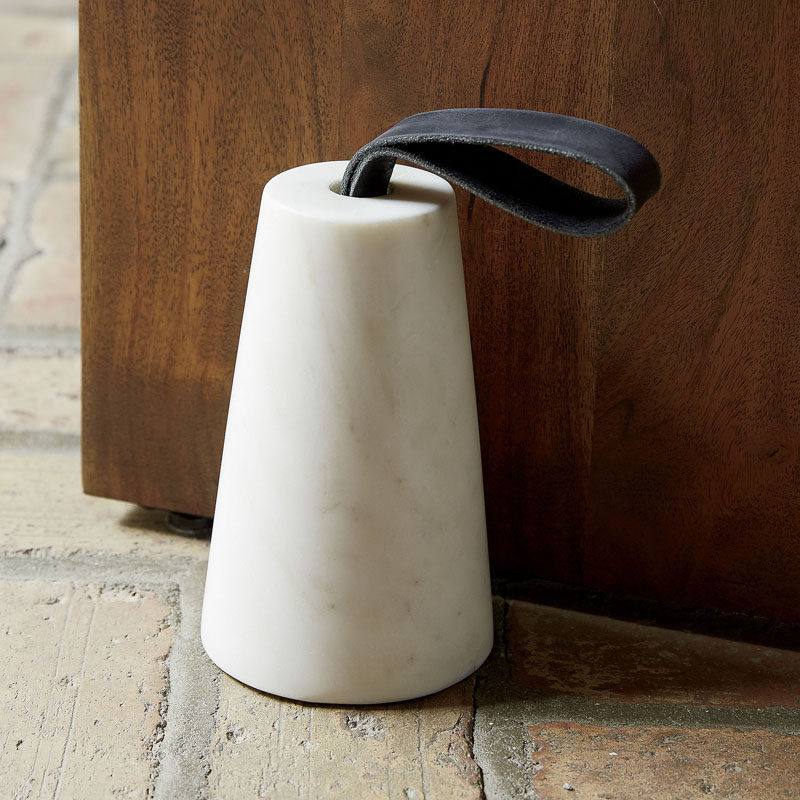 Marble doorstop at CB2
---