Coates Design Architects have designed the Olympia Residence in Yelm, Washington.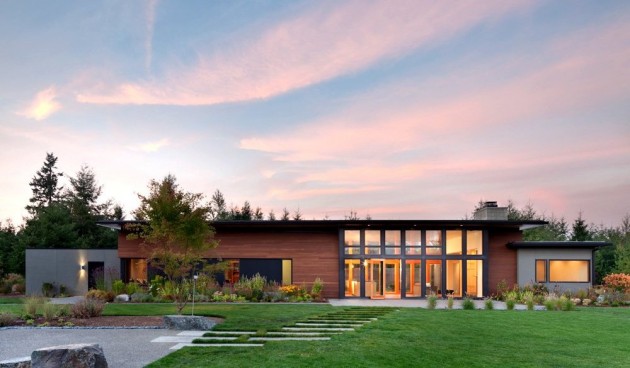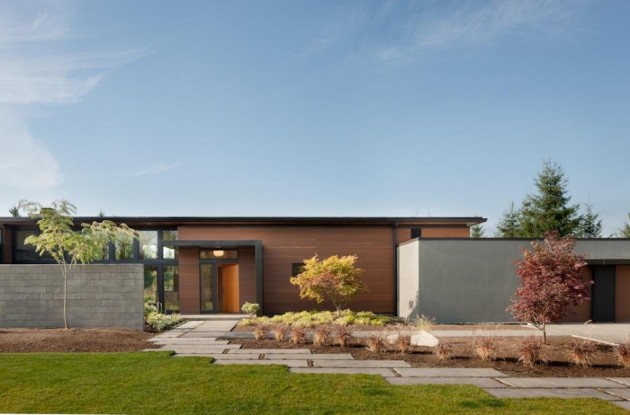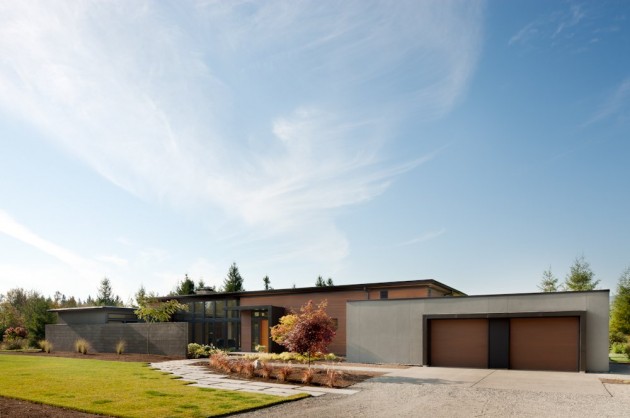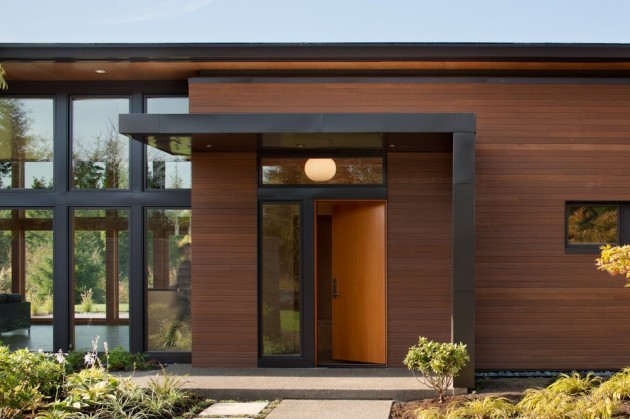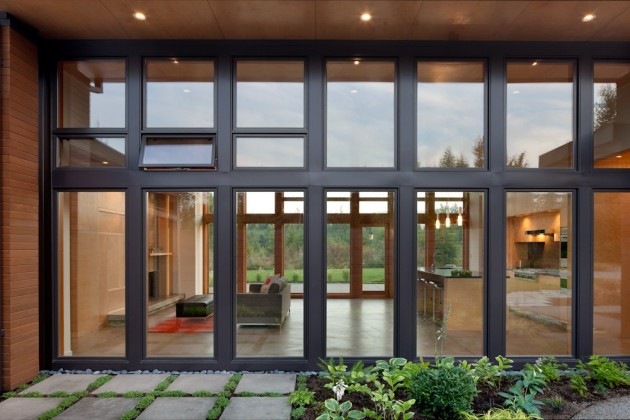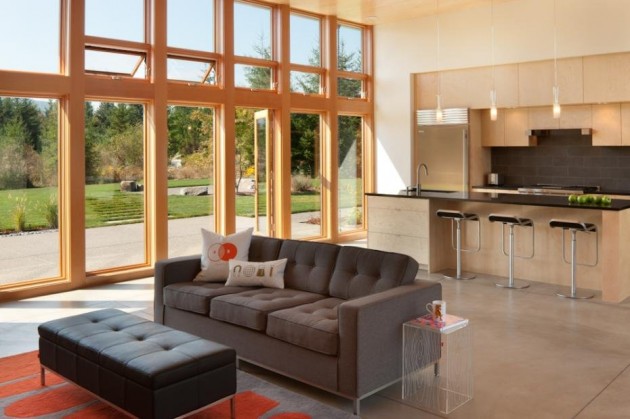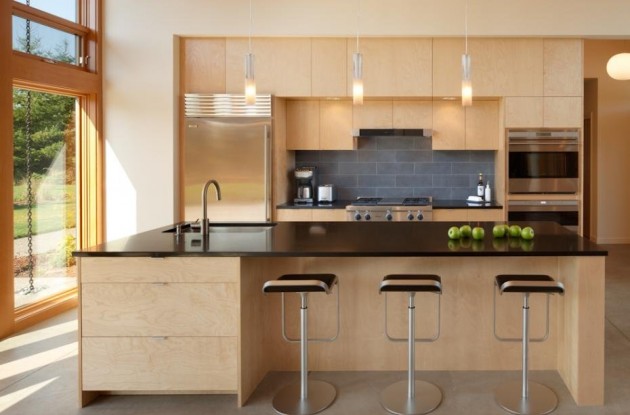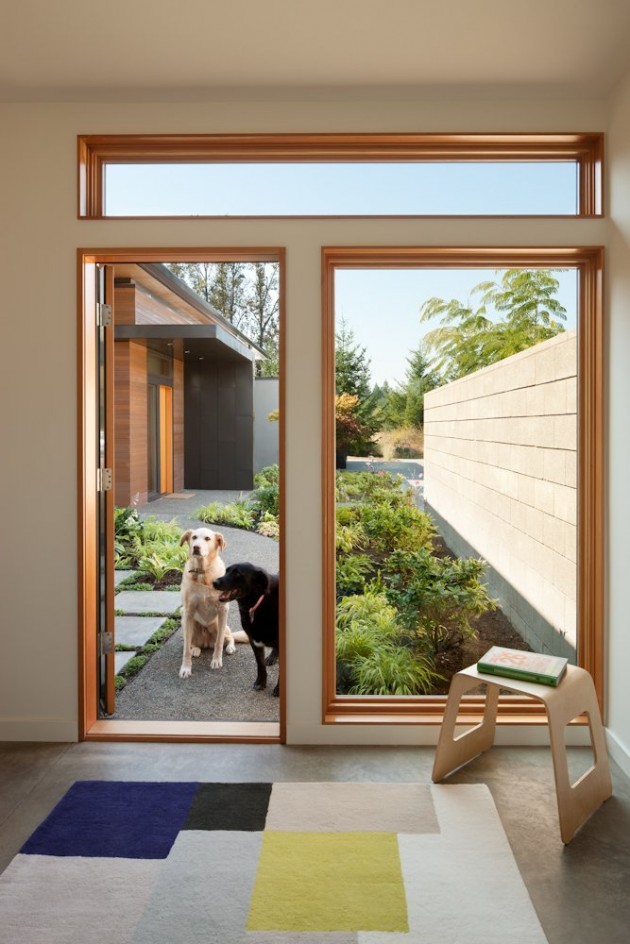 Project description
On the expansive prairies of Yelm, Washington, almost every home is traditional and decidedly farmhouse, except one. Eric and Melinda and their two Labradors live in a "modern home on the prairie," custom-designed by Coates Design Architects to incorporate nature and modernism into one structure. Their decidedly contemporary, birch-paneled main room is entirely transparent, flanked on North and South sides by floor-to-ceiling glass walls that overlook expansive foothills and wetlands. This design essentially creates a massive terrarium where the couple can see well beyond their 10-acre parcel from the comfort of a fireside couch.

Most importantly, the Yelm residence proves that modern architecture and pristine nature are not mutually exclusive. Indoors and outdoors meld thanks to the extension of interior concrete flooring to an outdoor patio area; the natural birch and cedar interior echoes its wooded views; and a completely flat roof and horizontal profile resemble the flat prairie setting.

The unseen is meant to be just as natural. Coates Design Architects operates with the motto "sustainable architecture," so they built environmentally aware aspects into the floors and walls to achieve the homeowners' vision of "livable modern that fits well in its natural, rural environment." The radiant floors are soycrete-stained concrete, natural ventilation and heat on-demand control the home environment, and all the lighting is CFL and LED.

With homeowner Eric a work-from-home graphic designer and his wife Melissa an avid gardener, it is only fitting that their home be both intriguingly designed and completely natural. From the custom, East-facing window in his small home office Eric overlooks the patio his wife co-designed with Coates Architects. In fact, it is almost impossible to inhabit any space in the home without feeling an intimate and pristine connection to nature, ironically created by modern design. Settled on the rural plains of Washington state, Coates Architects constructed a 21st-century little house on the prairie.
Architect: Coates Design Architects
Photography by Lara Swimmer