Orbit by Nersi Nasseri for SENTIENT Furniture
Nersi Nasseri has created Orbit, a bench, storage unit or console, for New York-based design and manufacturing company, SENTIENT Furniture.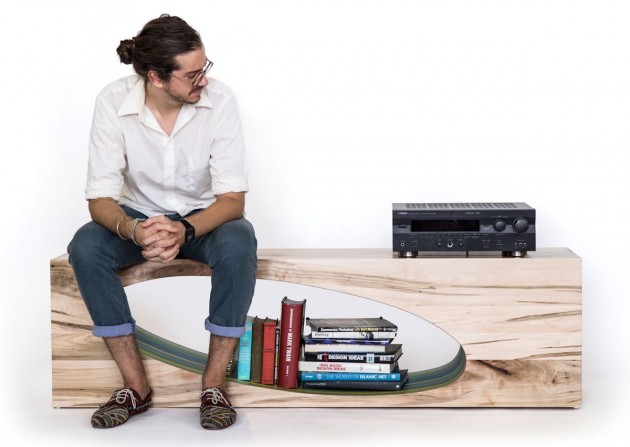 Description
The Orbit is a contemporary modern, almost sculpture like, design that combines the strong rectilinear lines of the external carcass with a striking oval shaped multi-functional internal space. It can serve as a bench for up to three people or a TV console or perhaps a stylish storage unit for all types of objects. The first Orbit collection has been developed using ambrosia maple showing its distinctive gray coloring. Other woods and materials we are certain will look equally stunning.
Designer: Nersi Nasseri
Manufacturer: SENTIENT Furniture