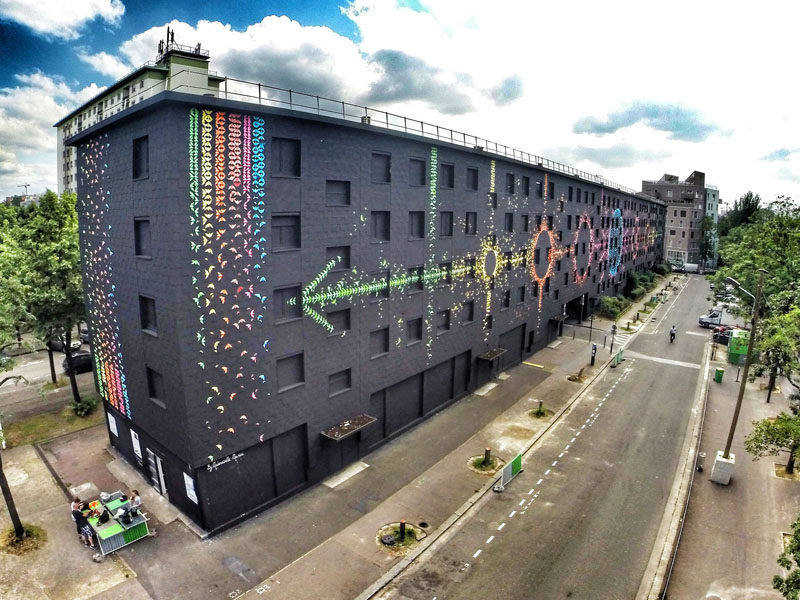 A couple of months ago we shared some of the colorful origami installations done by French urban artist Mademoiselle Maurice. Today we're sharing her latest piece – the largest urban mural to ever be created in the city of Paris.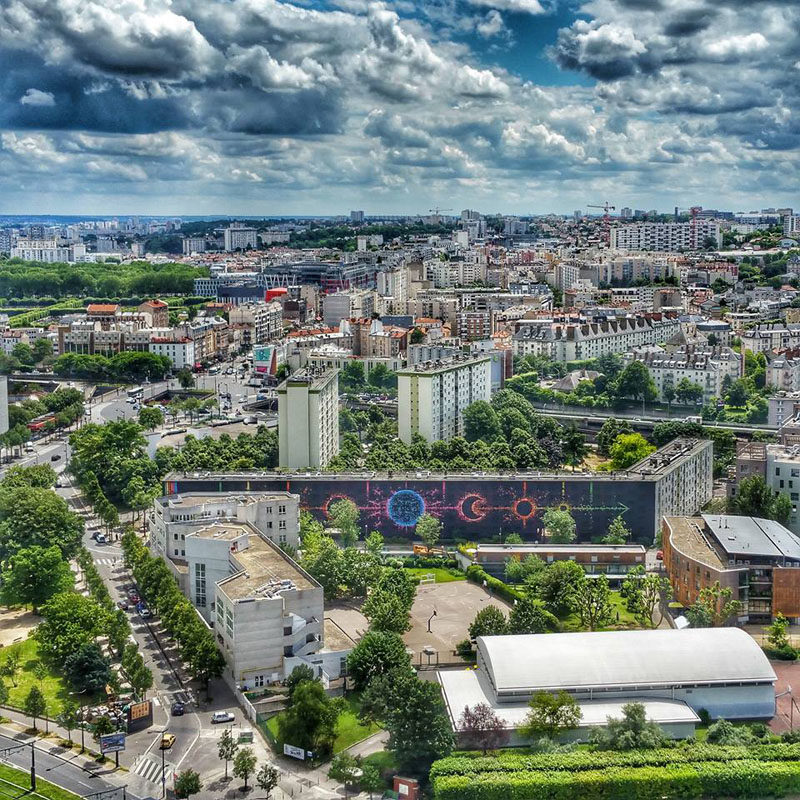 ---
"Lunar Cycles" is a 49 foot (15m) high and 459 foot (140m) long mural covering the side of a building in the 13th arrondissement of Paris.
---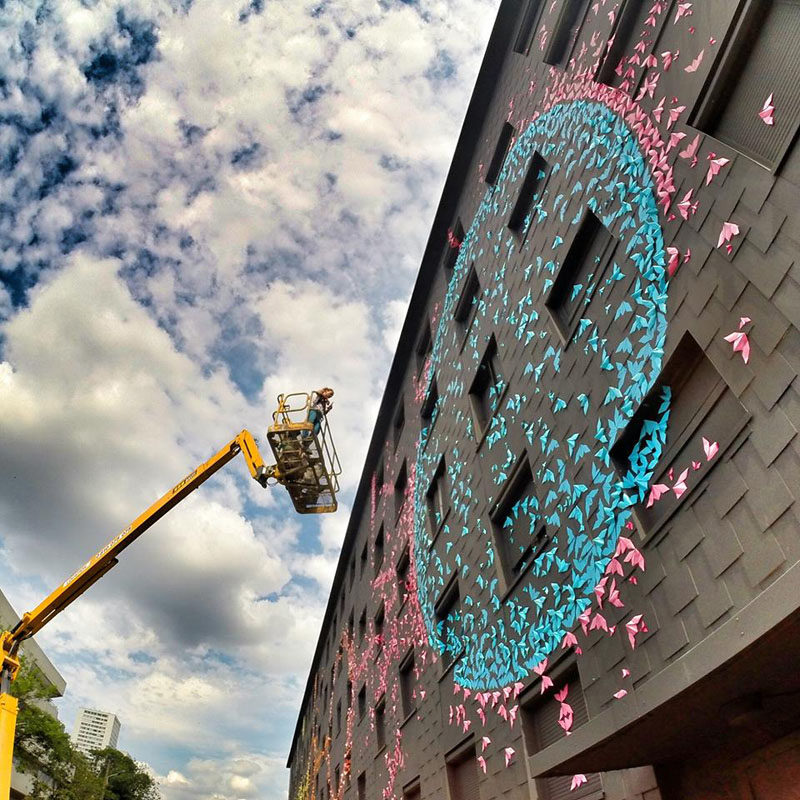 ---
The installation is composed of both tangible origami birds, as well as painted ones to create depth and an element of permanence despite its temporary nature.
---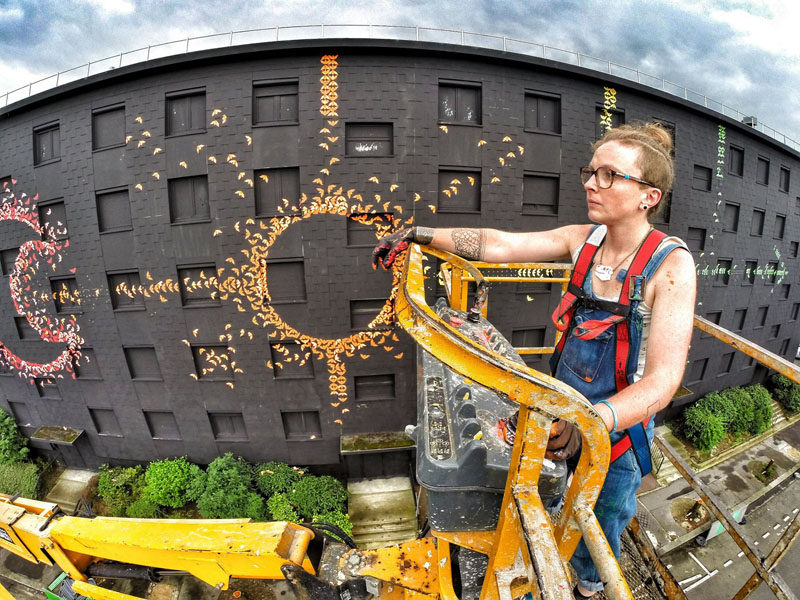 ---
Installed over 3 weeks, the first step was to paint the entire building black so that the colorful origami birds would really pop. 500 liters of paint were used to complete the installation and 15,000 paper birds were folded to create the intricate designs.
---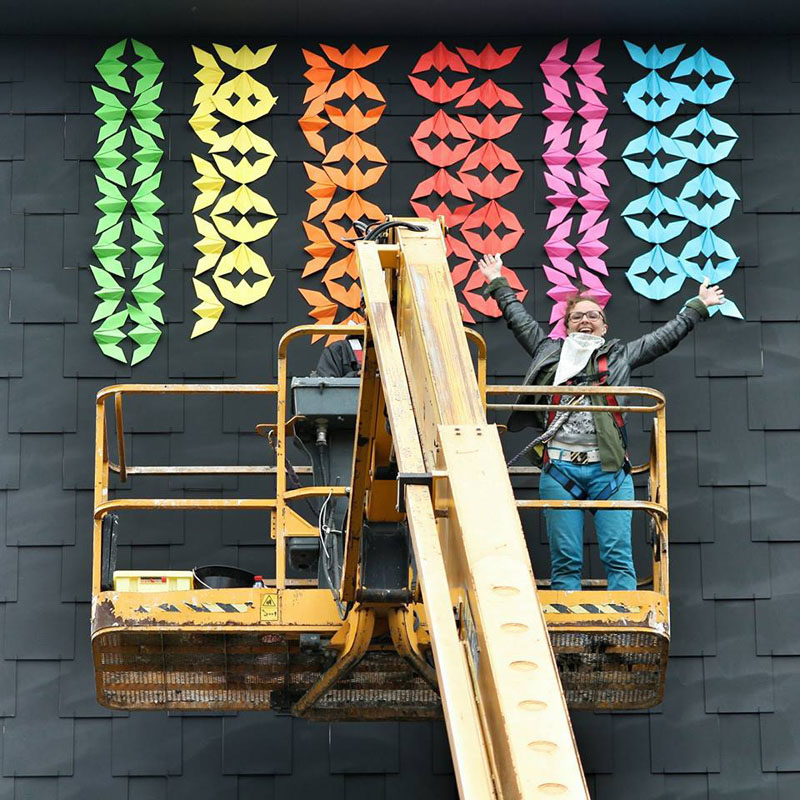 ---
Done in collaboration with the Mathgoth Galerie, this massive mural is in keeping with the rest of Maurice's art that was on display in the French gallery earlier this year.
The incredible installation is set to be destructed in late August 2016. So if you're in the area, be sure to check it out before it's gone!
---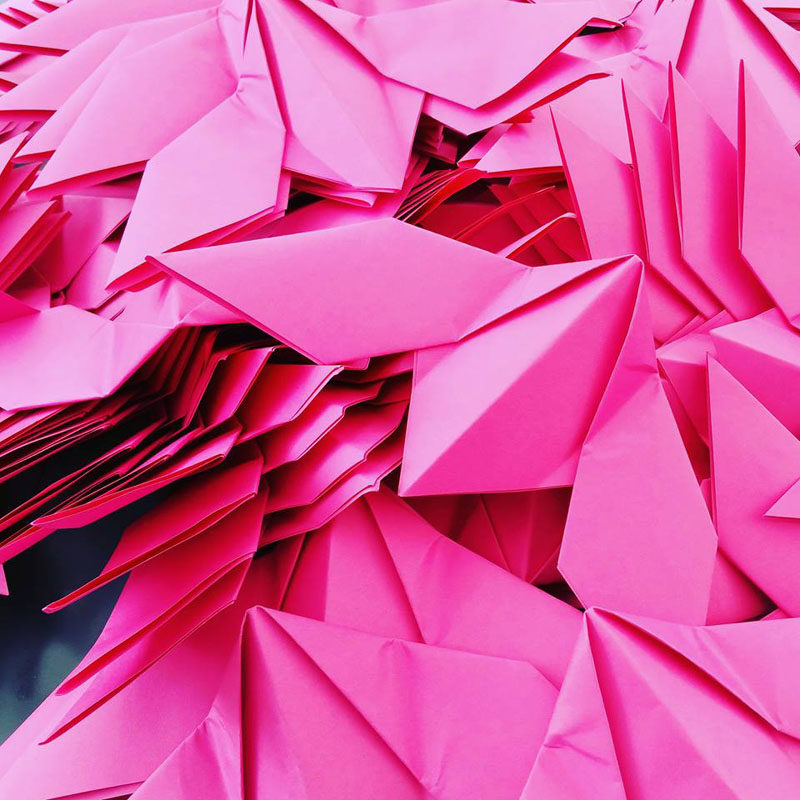 ---
And if you can't get there to see it in time, here are a few more photos…
---
---
---
---
---
---
---