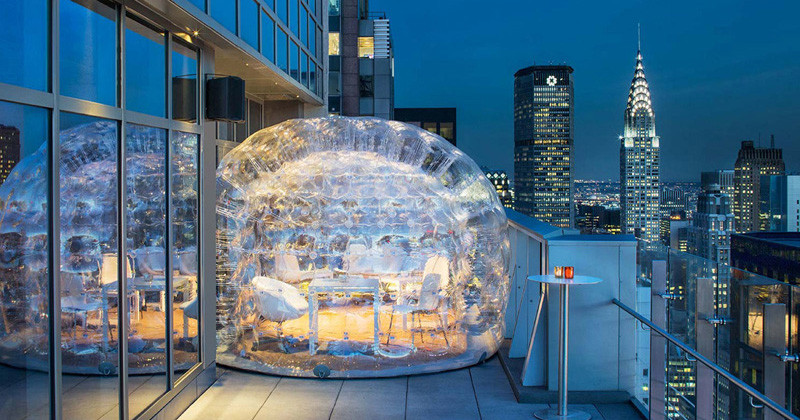 Right now it's winter in New York City, and at Bar 54, the highest hotel rooftop bar in the city, located at the Hyatt Hotel in Times Square, they have bubbles on the outside of the building, where you can have a cocktail, but remain protected from the cold wind.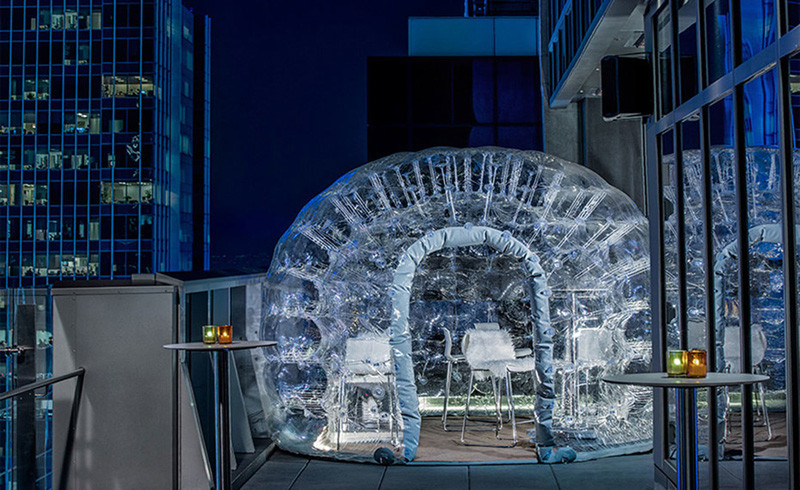 ---
Of course, reservations are required and there is a 2-drink minimum, but you get to be cozy and have a unique experience in one of the two bubbles on the rooftop.
---
Because even when it's sunny, it can still be windy and cold, but the bubble will protect you.