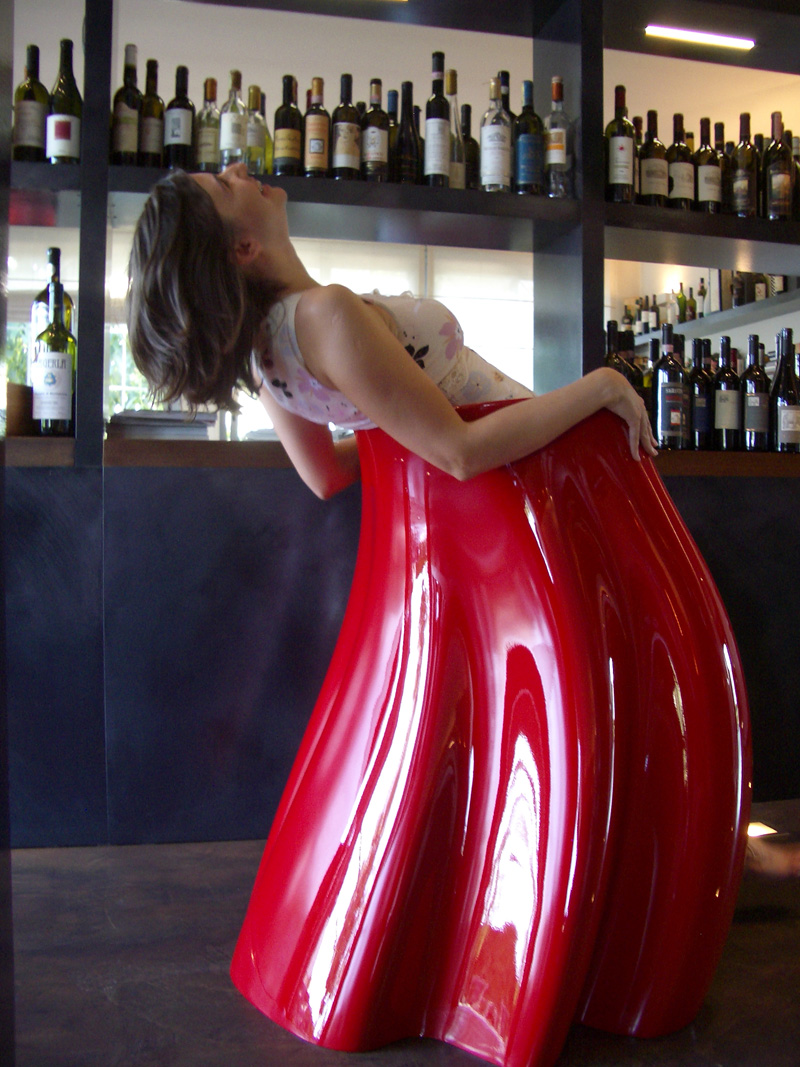 Paolini Design have created Sediagonna, a limited edition carbon fibre chair, inspired by fashion.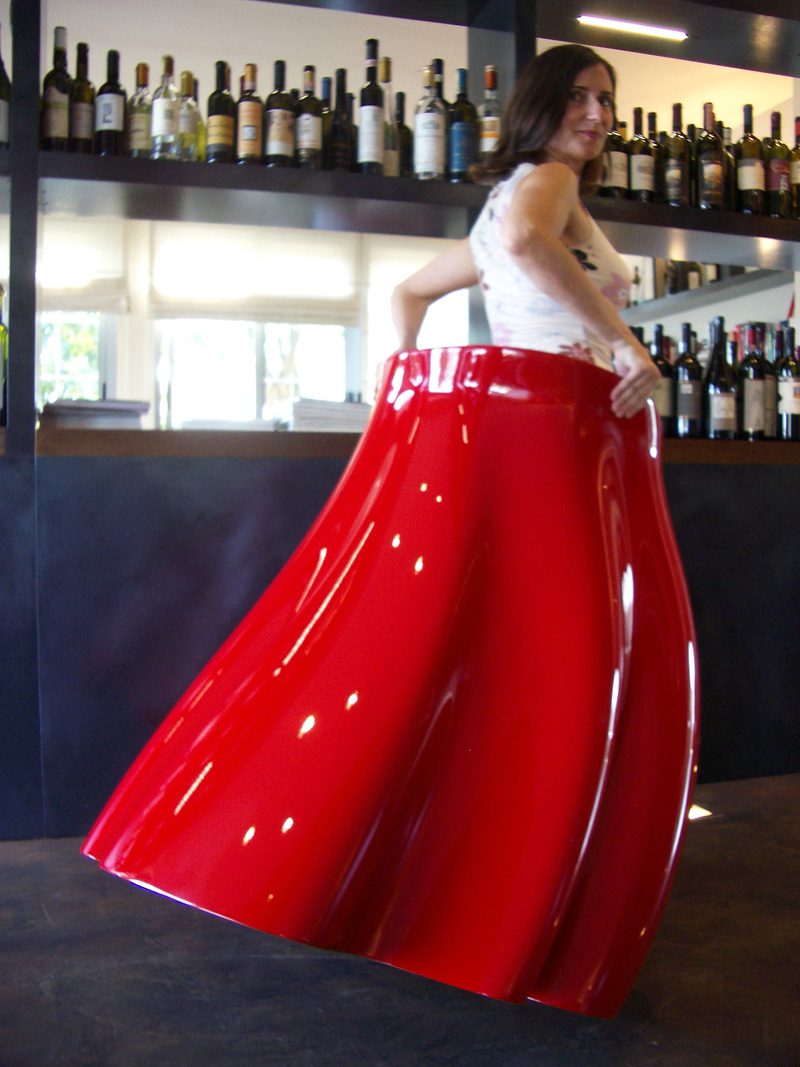 The designer's description
The Sediagonna chair fits like a dress around the waist, stealing shapes from fashion and blending them with the famous design of Thonet`s Chair No.14. The design began as competition project, coordinated by big names such as Denis Santachiara, Riccardo Blumer and Giulio Cappellini. Sediagonna was among the 5 selected projects, and was described as "A daring and ironic interpretation of the classic Thonet; a sexed-up version that fits like a skirt".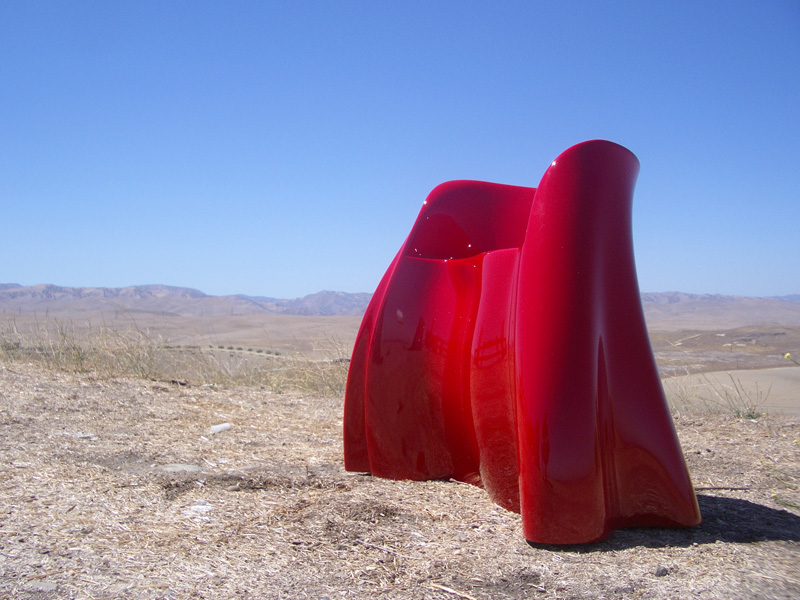 First made of wood, as an experiment with a difficult material, Giorgia wanted to use a material in the final design that was structural but light. A thin layer of epoxy finish fiberglass was the answer, resulting in a very light chair, with a weight of only 7kg.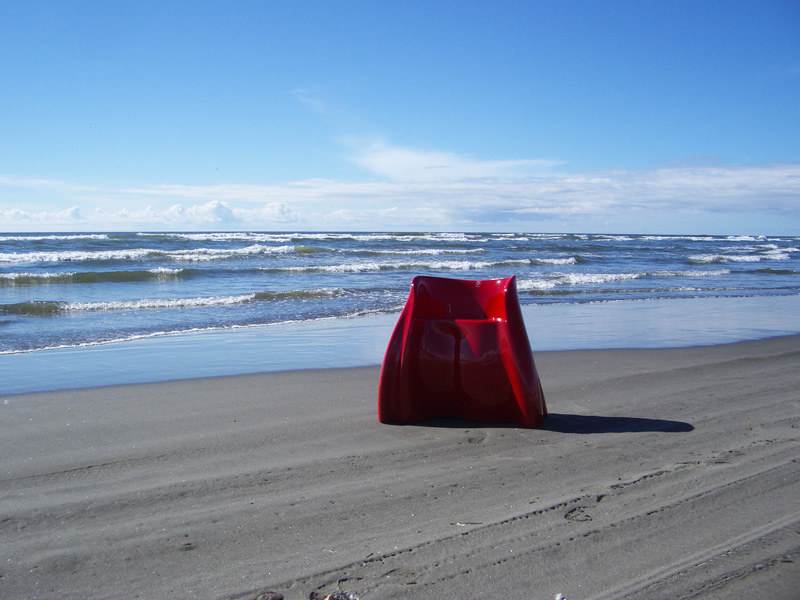 The shape of the Sediagonna chair is sketched and edited in Autocad, and fine-tuned with additional 3D editing programs. This results in a light chair that is strong and stable, but has a gentle and feminine look to it. A limited edition of 100 Sediagonna Carbon Fiber Chairs and stools, each piece is numbered and includes a Certificate of Authenticity. Sediagonna is available in red and white, but can be ordered in any RAL color on request.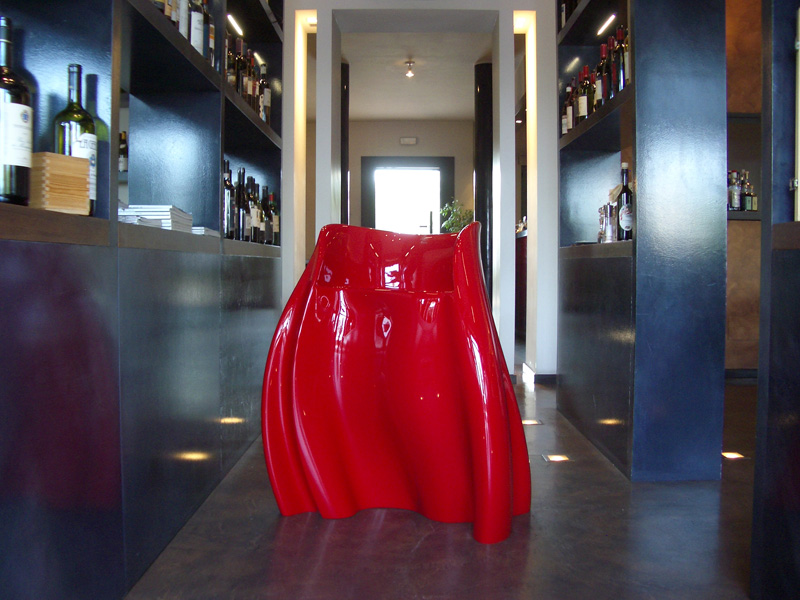 Sediagonna is a functional piece of art that draws inspiration from a timeless and classic shape highlighting the gentle flow of the feminine gown in durable material that is suitable for indoors and outdoors.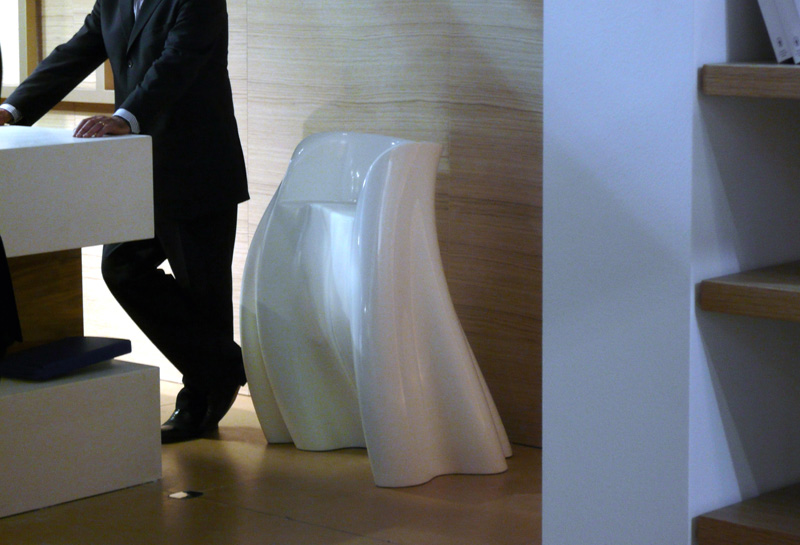 Design: Paolini Design