Aidlin Darling Design have completed the Paso Robles Residence, located in the desert of California's Central Coast wine region.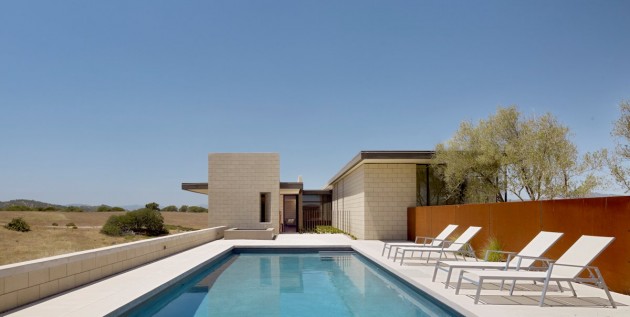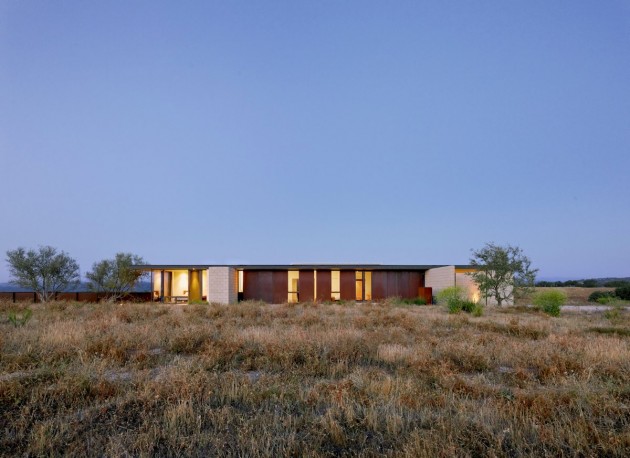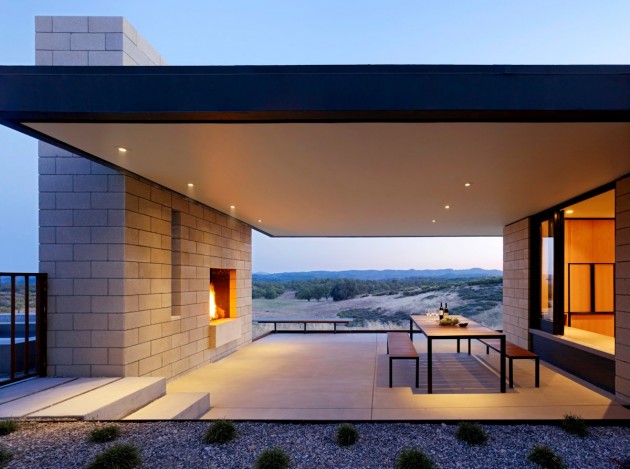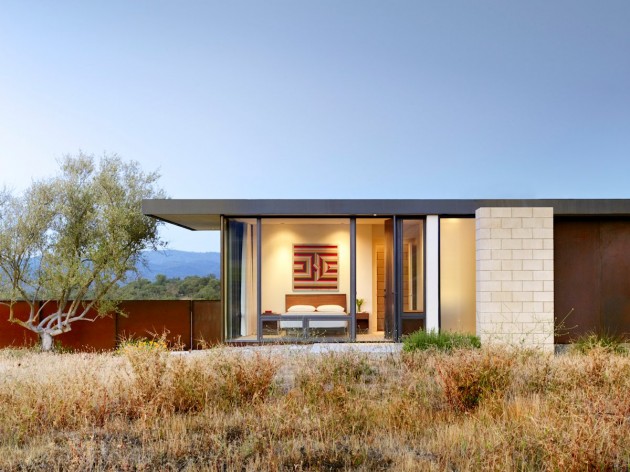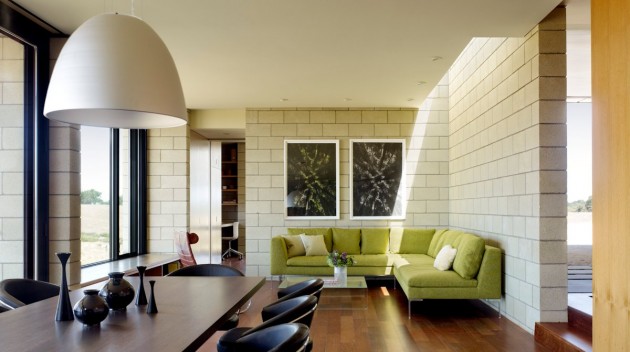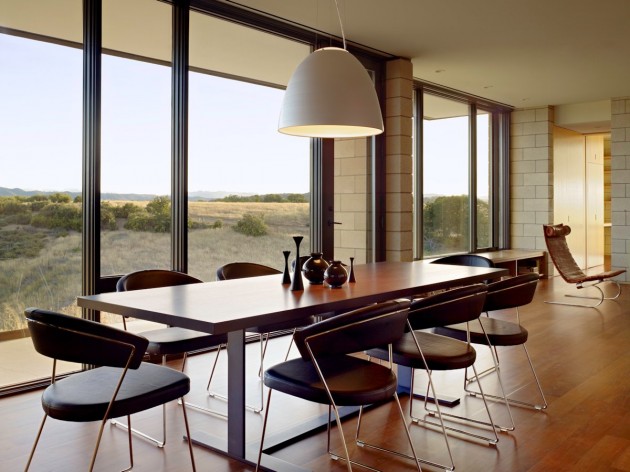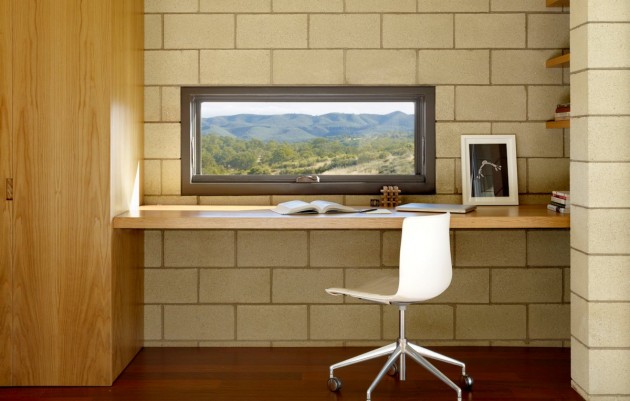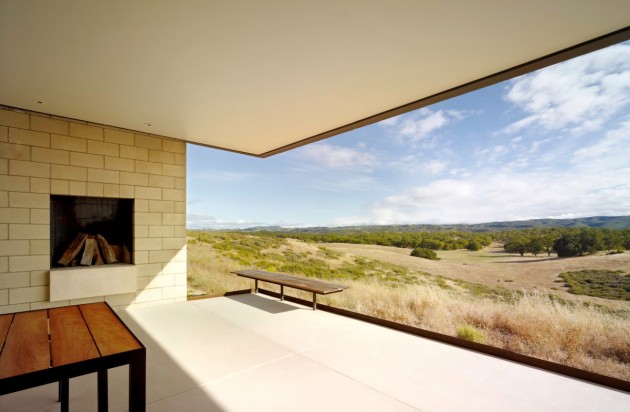 Project description
The rural retreat home sits on an 80-acre agricultural site in the desert of California's Central Coast wine region. The designers, San Francisco-based Aidlin Darling Design, winners of a Cooper-Hewitt National Design Award, embrace this with a layout that accentuates the indoor-outdoor continuity of rural life. The covered outdoor living and dining area is the heart of the home and the hub of family activity with the inclusion of an intimate fireplace overlooking the vast rural landscape.

The making of the home is grounded in the primal act of masonry walling. Concrete block walls create the spatial, social, and ecological organization of the building. Masonry was chosen for its elemental presence, its link to historic building traditions, and its visual and textural harmony with the surrounding natural environment. These walls create the primary spaces of the home, defining private and public zones and anchoring them into the land. Their vectoral arrangement structures views outward, framing distant landmarks to provide orientation within the landscape, while their tough muscularity provides both physical and psychological shelter. The design organizes domestic activity around the passage of the sun throughout the day, choreographing the quotidian rhythm of life on the land. Removed from the primary living zone, intimate bedrooms offer privacy and retreat when desired, each with its own separate outdoor domain.

In addition to creating an enjoyable rural retreat, the house was designed with ecological responsibility as a principal goal. Despite summer temperatures soaring to 115 degrees, the house was built without air conditioning. A combination of thermal mass, building orientation, shading devices, and intelligent ventilation (borrowing the "night cooling" concept from area wineries) allows a bright, open home that remains comfortable throughout the day and throughout the year. This energy-efficient performance allows solar photovoltaic and thermal panels to provide electricity, space heating, and hot water.

Aidlin Darling Design approached sustainability as more than simply a checklist of aggregated features. One of our guiding principles was the simultaneous performance of multiple functions by a single design element, achieving maximum benefit from minimal means. Beyond mere efficiency, this multiplicity ensures that each component is elemental and meaningful. Ecologically responsible decisions are integrated throughout the design, making sustainability a deeply-embedded and inseparable quality of the completed project.
Design: Aidlin Darling Design
Photography by Matthew Millman