Marcello Passarelli is a Brazilian Architect that started his studio at a young age and has already completed over 100 projects in the US and Brazil. One of his most prominent works is a contemporary 3-bedroom apartment at the luxurious Trump Hollywood in South Florida offering spectacular ocean front views and an interior that is furnished by some of the best contemporary pieces from the wide roster of design brands represented by Luminaire in South Florida.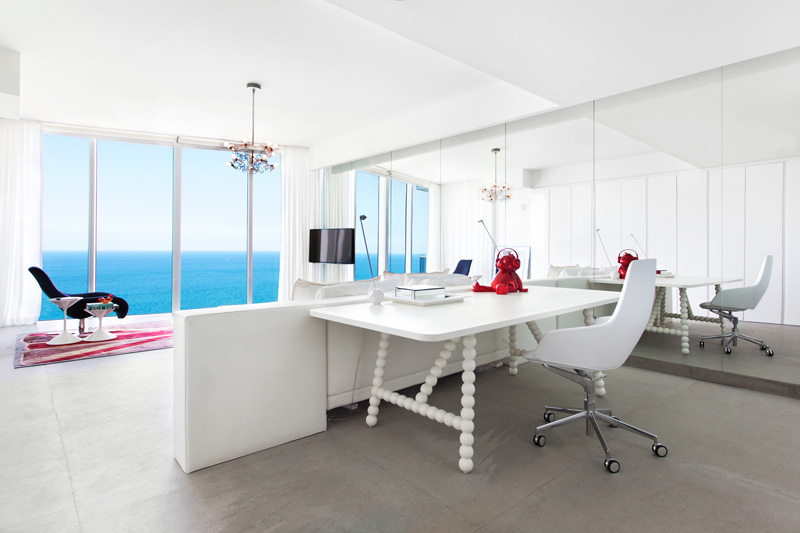 For Passarelli, his main objective is to first understand his clients' desires and aspirations. His aesthetics are contemporary, but for his projects it is essential to work with the client's own unique taste. With the help of Luminaire, Pasarrelli designed this second home residence with a reminiscent flair of Brazil using an arrangement of artworks with contemporary furniture to give the apartment a pop and eclectic personality.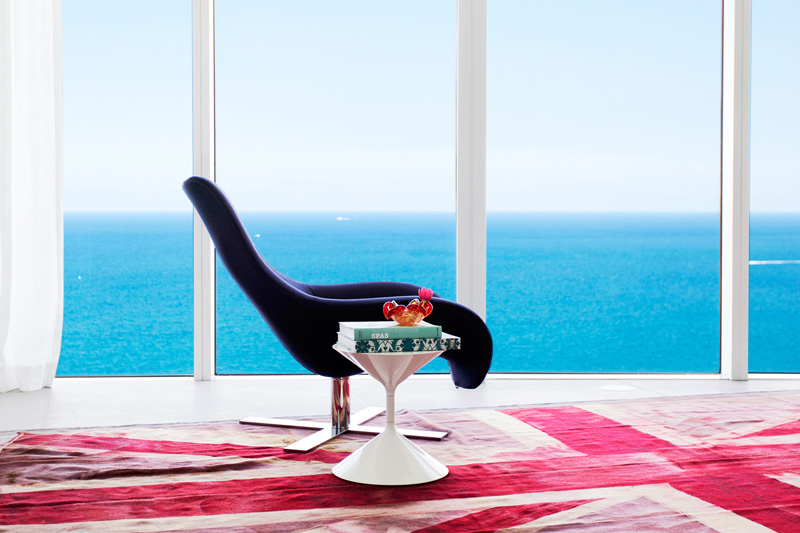 For the clients, a young Brazilian couple, it was very important to feel at home even if it was not their main residence. For that reason, Passarelli used touches of vibrant colors reminiscent of Brazil's vibrant fauna.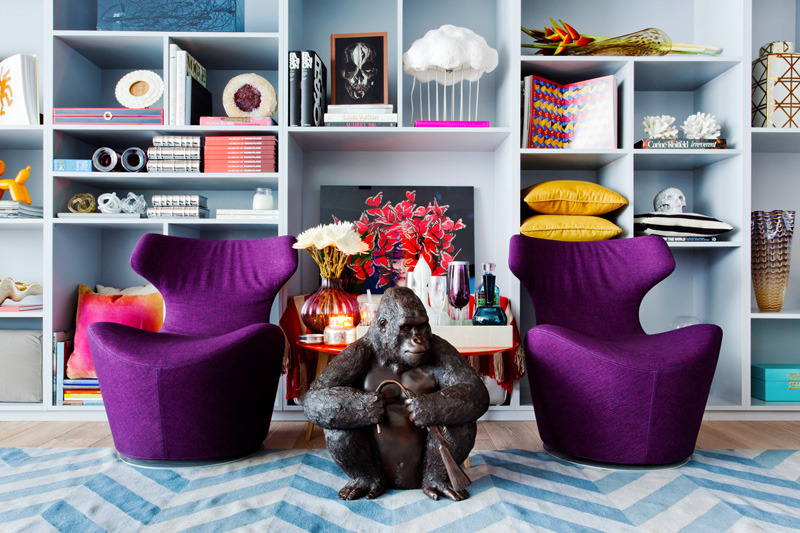 The white master bedroom is furnished with B&B Italia, Zanotta and Moooi giving the bedroom a dreamy ethereal quality that is typical of these brands. Ingo Maurer's Birdie chandelier adds to the room a playful personality. The living spaces of the apartment include large pieces from Flexform in dark brown mixed with black Moooi accent chairs to add a rustic ambiance.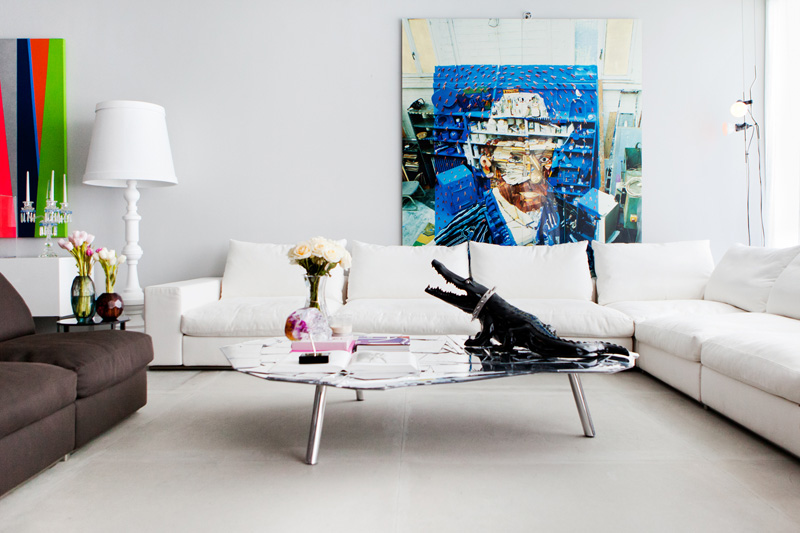 Marcello Passarelli believes working one-on-one with all of his clients is an essential part of all his projects with the aim of creating a space and an environment that is an extension of residents' own lifestyle without leaving any personal marks himself. With his main office in Sao Paolo, Passarelli plans to open a second studio in Miami.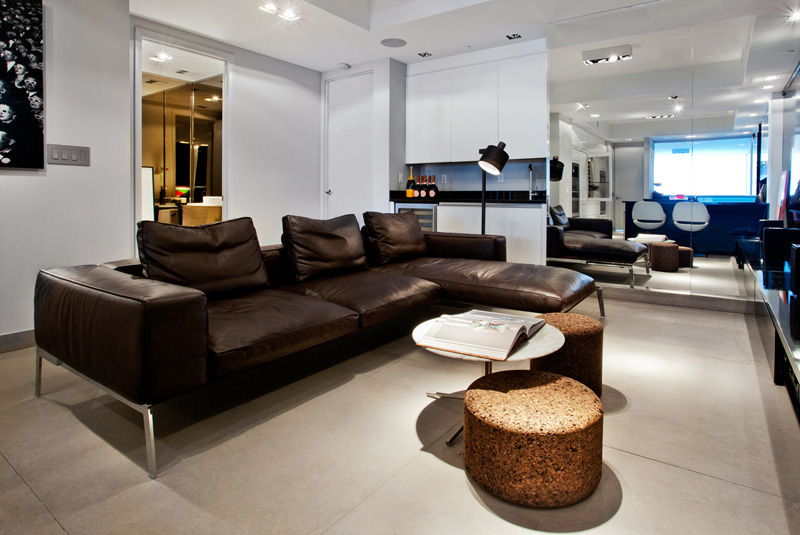 This feature has been sponsored by Luminaire.