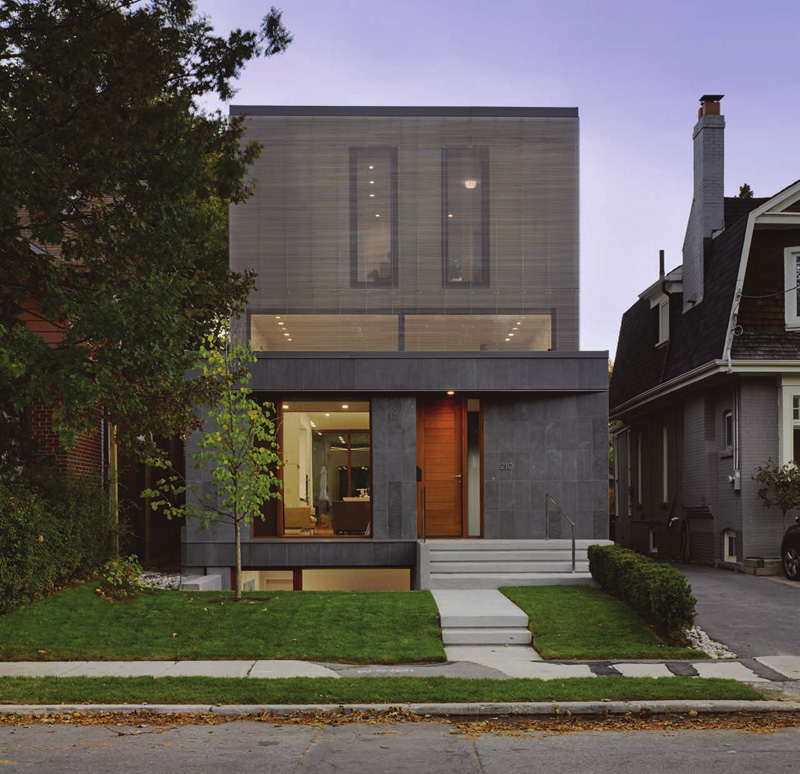 Paul Raff Studio have designed a lofty, light filled home for a family of four in Toronto, Canada.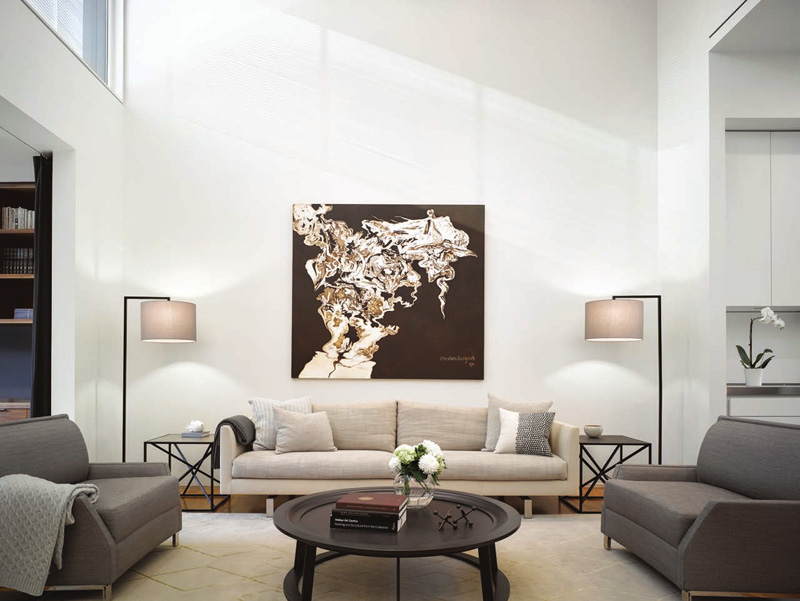 The dining room features floor-to-ceiling windows that show off the backyard view.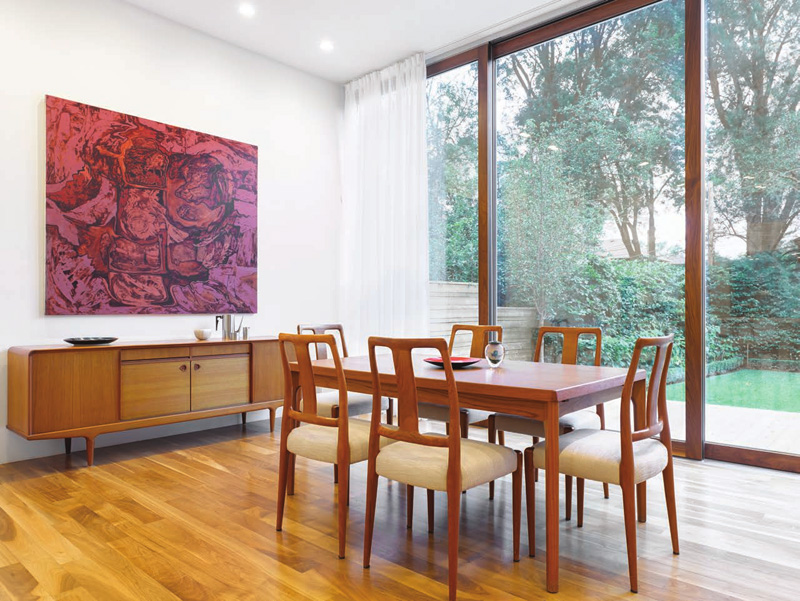 A kitchen filled with white cabinets reflects the light, ensuring a very bright space.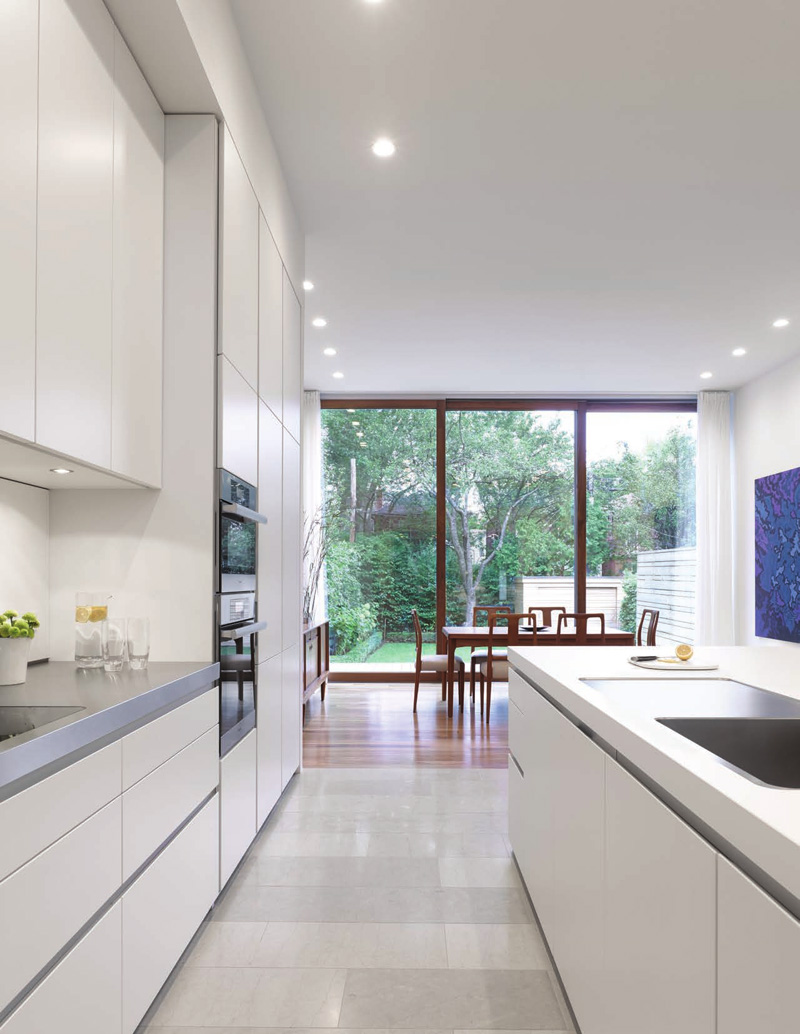 A window high up on the wall, allows lots of natural light to flood the living room and kitchen.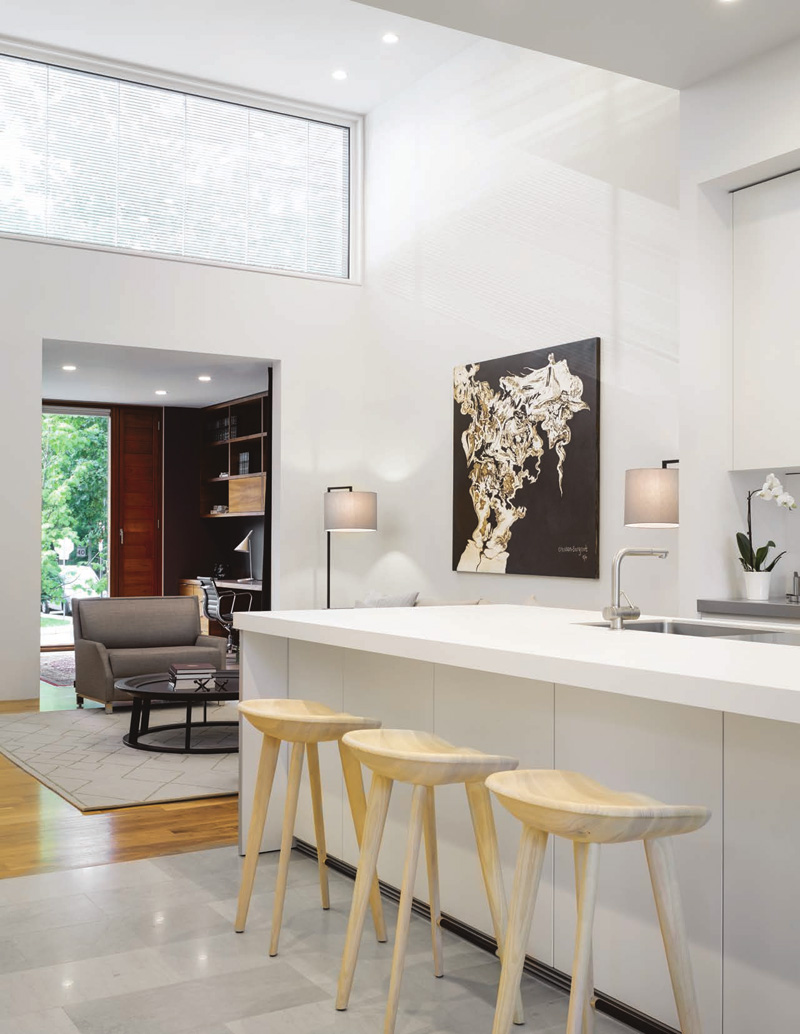 From the kitchen, you can see the front door on the left, and a window, that is located in the office.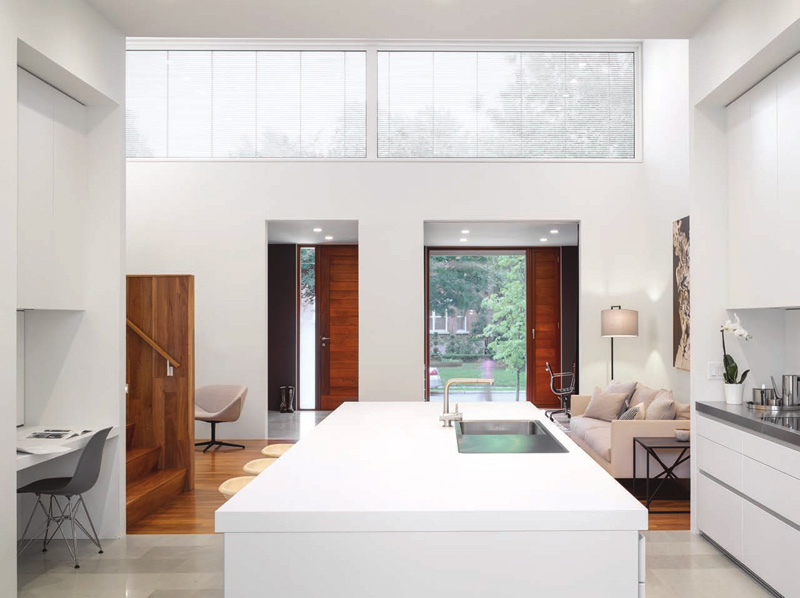 The office is specifically designed for two, and has an uninterrupted view of the front yard through the floor-to-ceiling window.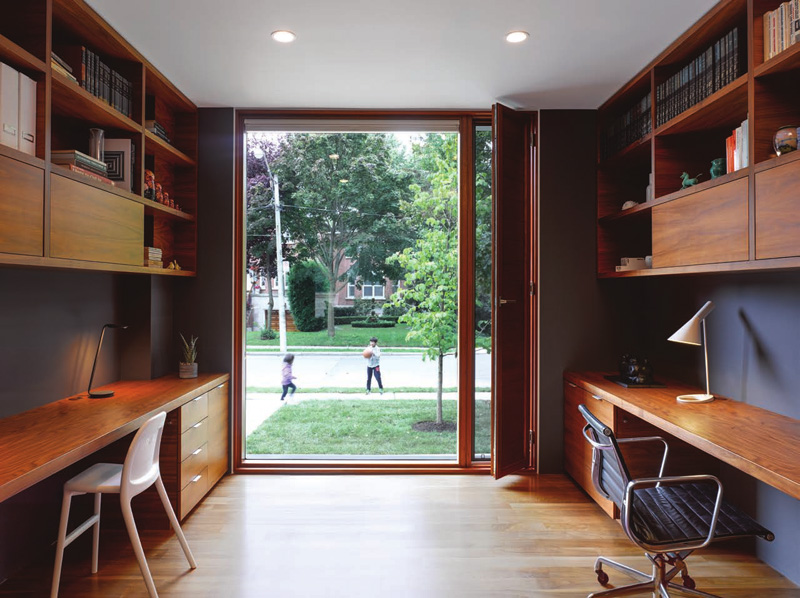 Custom cabinetry has been designed to fit the space perfectly.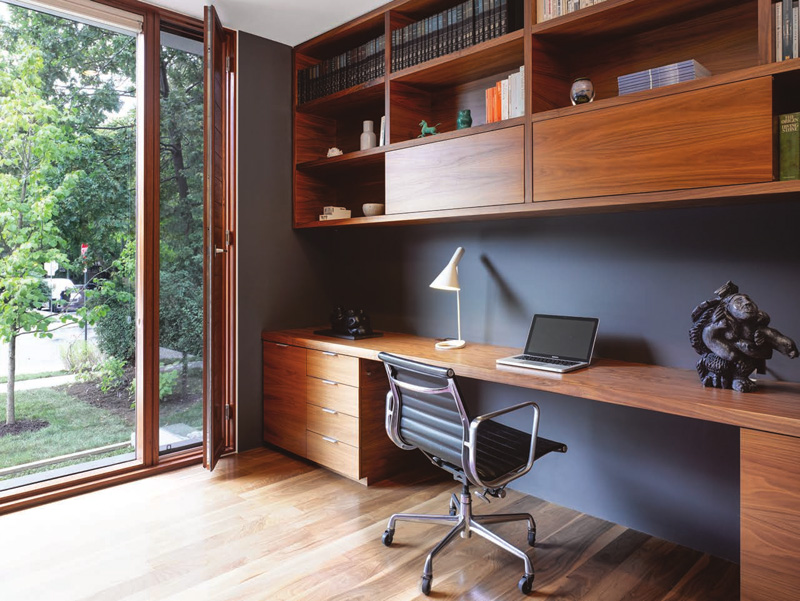 A wooden staircase takes you to the second floor, and provides a nice natural contrast to the white walls.
Here's a close-up look at the stair handrail.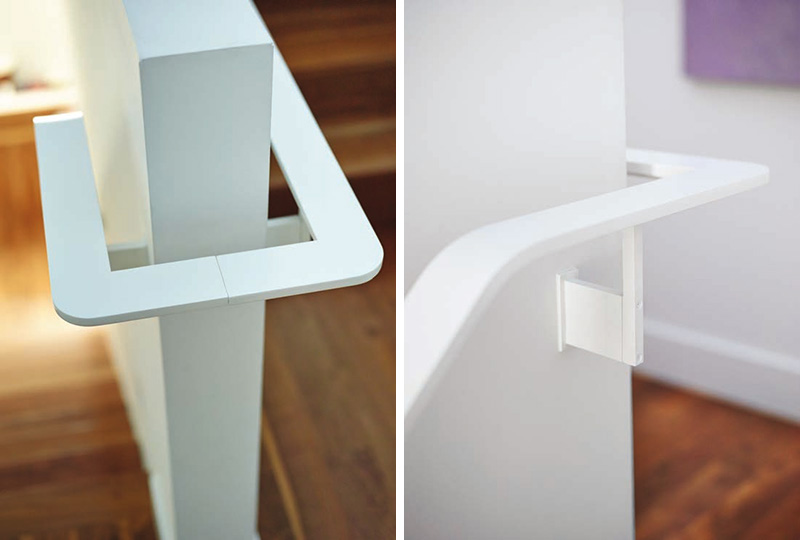 This bathroom features a floating vanity with a large double sink.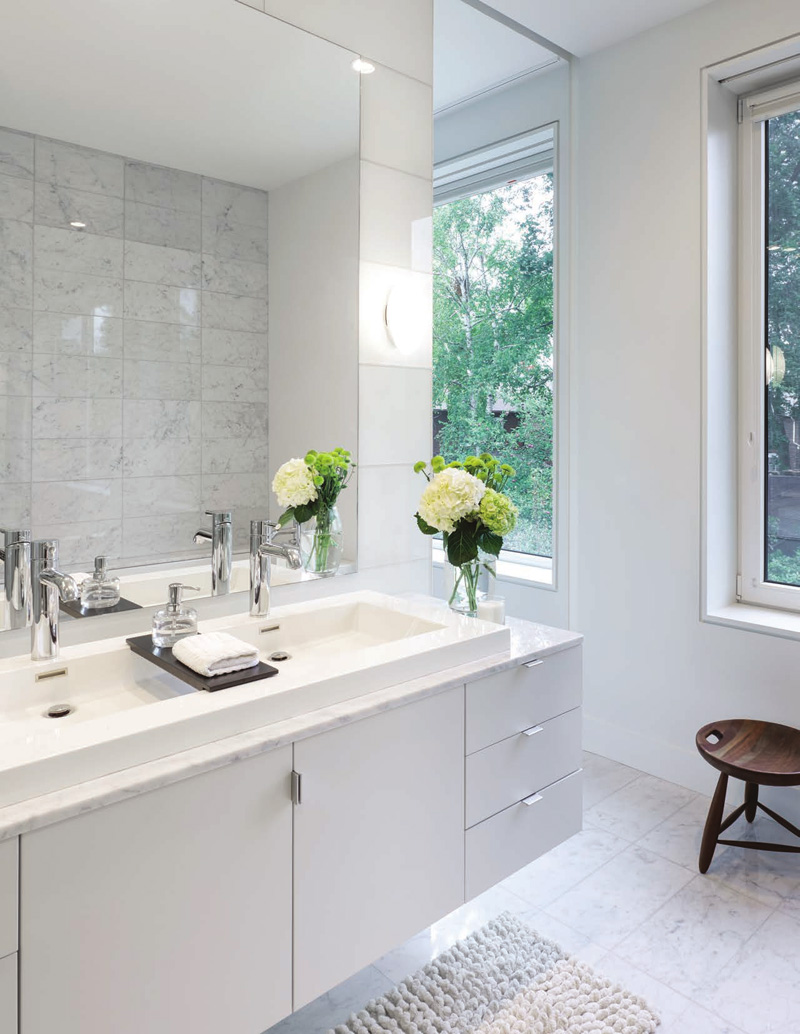 Here you can see the detail of the facade. A screen helps limit the amount of sun that hits the windows.