Porebski Architects have designed a house for a family in Pearl Beach, Australia.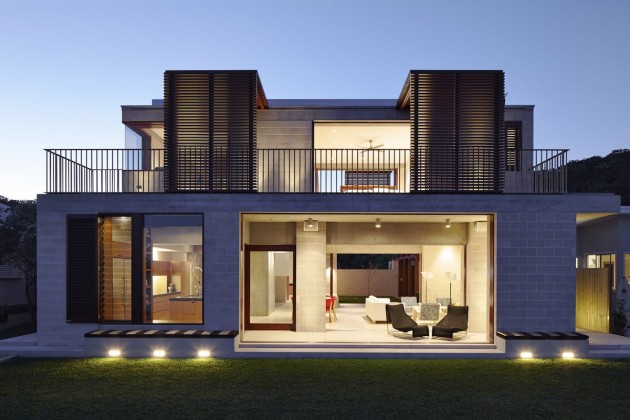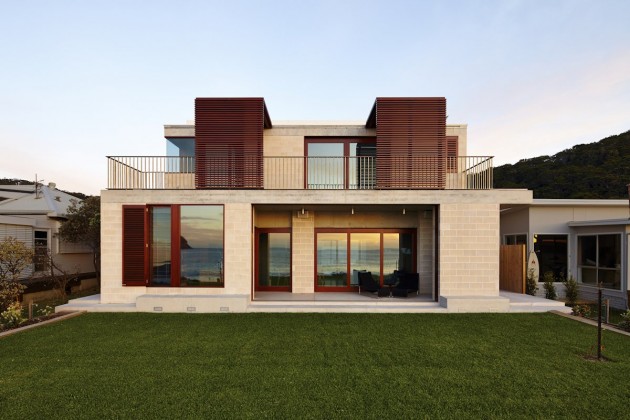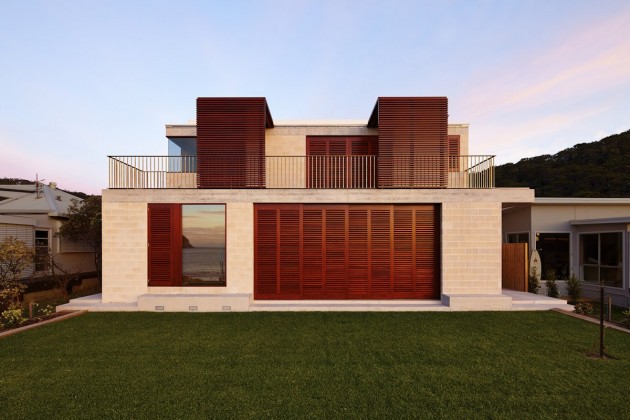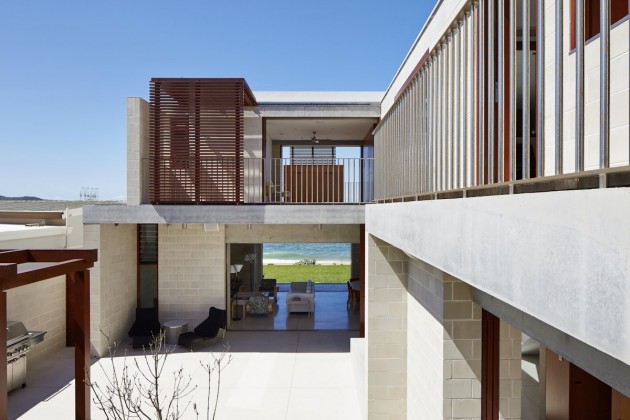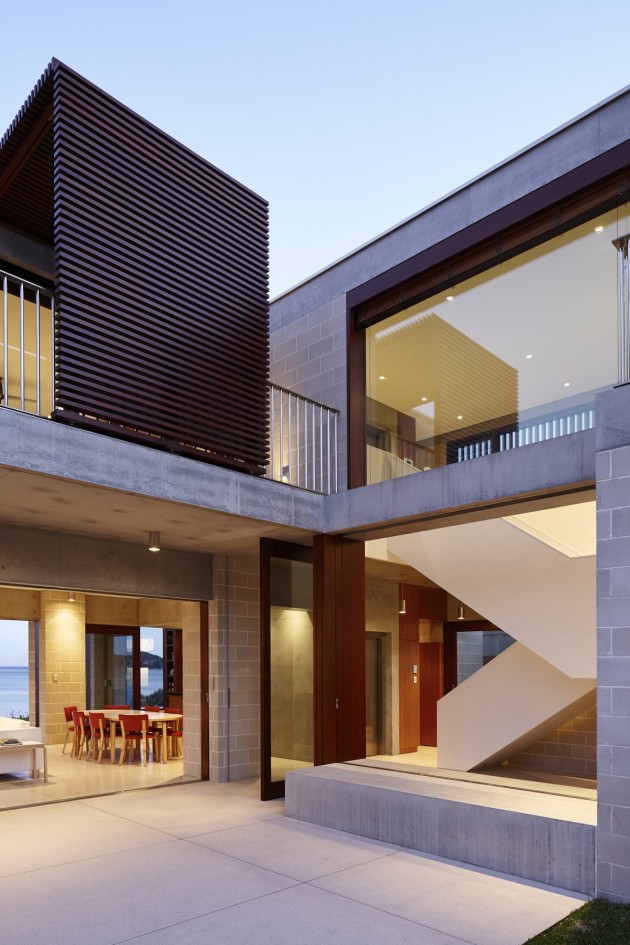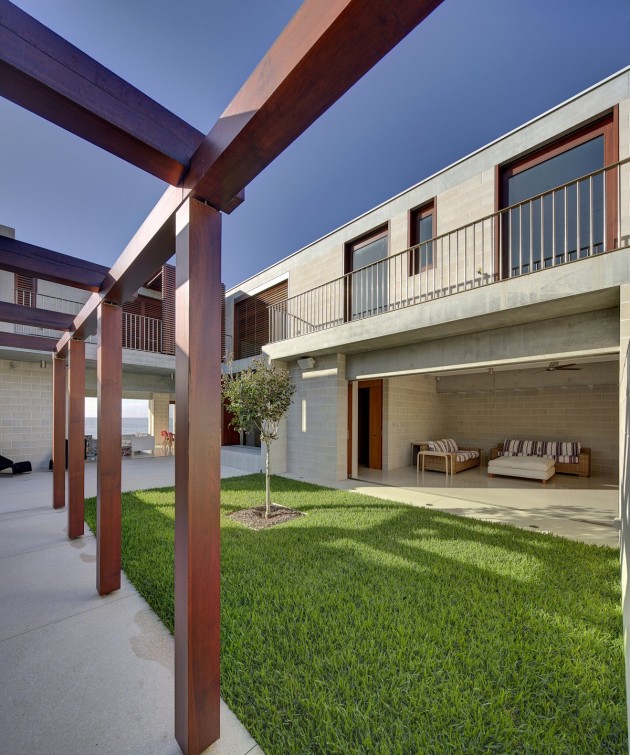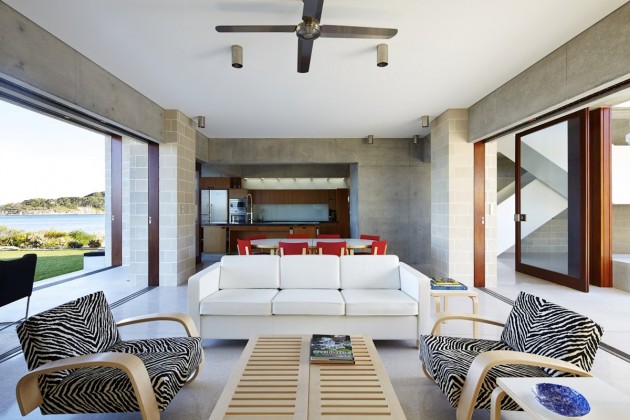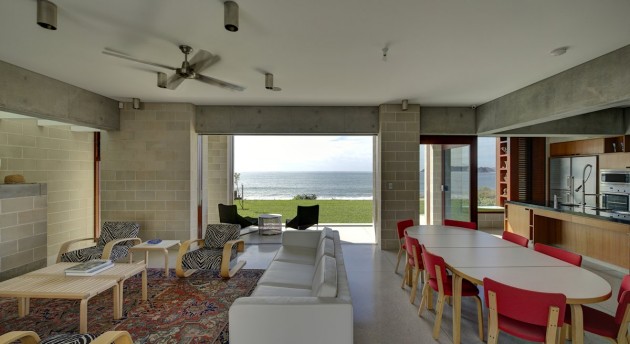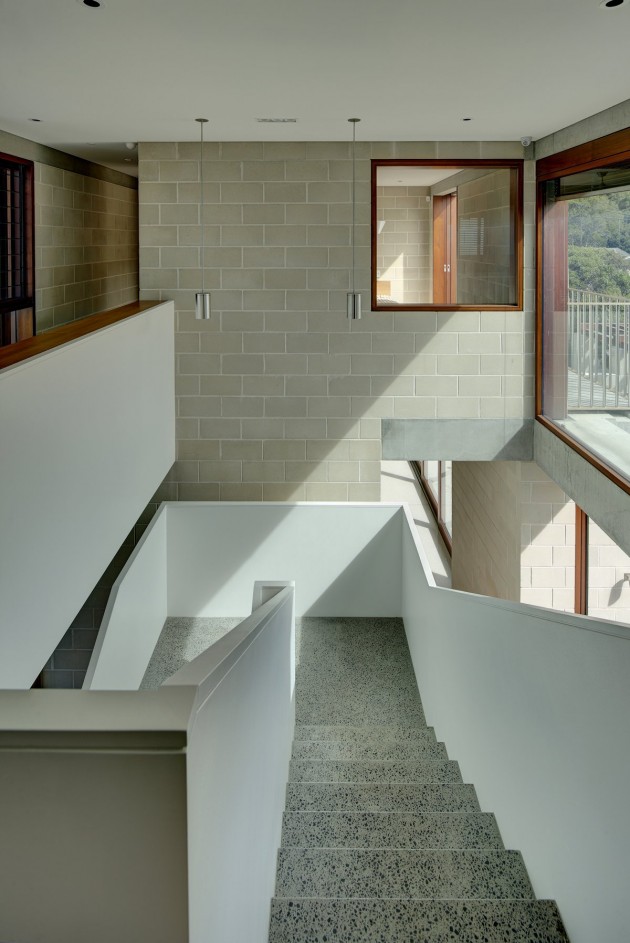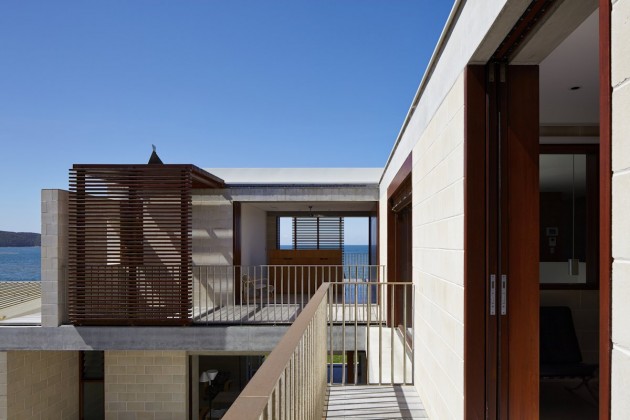 Project description
The house has been designed to create layers to close off or open up the house to the elements, in particular the sea winds. The internal areas, with large cavity sliding doors, open to a covered loggia, which itself has sliding cavity shutters, allowing the rooms to be completely closed off or fully open. The house is designed around a courtyard which provides for much needed protection from the wind while allowing the sun into the house and providing a private outdoor space.

A limited palette has been used to reference the area – the beach, sandstone cliffs and bush – with face concrete block walls, exposed concrete, terrazzo floors and teak windows and screens.

The building has a simple form which conceals the complexity of the detailing, with cavity sliding windows and shutters, expressed concrete beams and carefully laid block work. This all gives a relaxed formality to the house making it the perfect beach house. Aalto furniture also complement the relaxed beach house style.

The house also exhibits considerable ESD principles which the client was keen to have. These include rainwater tanks, geothermal heating and cooling, natural sub-floor ventilation, hydronic underfloor heating, solar hot water and external shutters for sun control.

The new house features 3 bedrooms, study, living, dining, family room, internal courtyard and basement garaging.
Architect: Porebski Architects
Photography: Connor Quinn and Brett Boardman