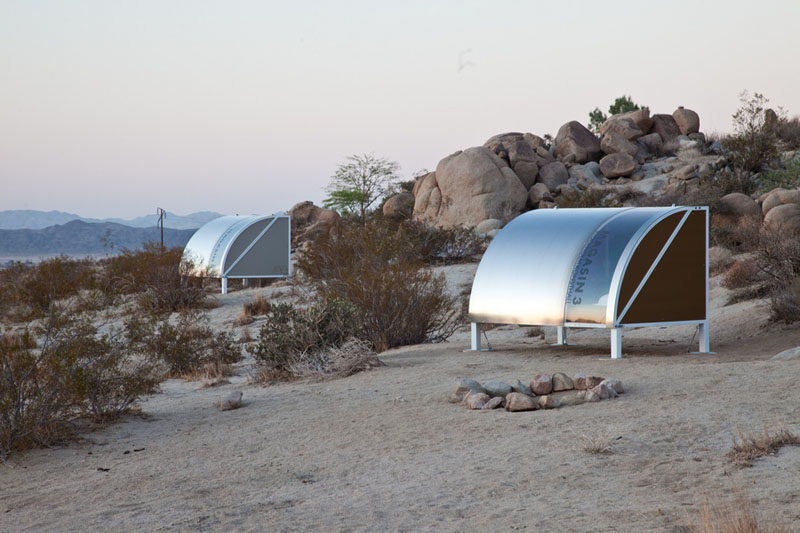 Photography by Andrea Zittel
Tucked into the rocky surrounds of the Californian desert, are these little camping pods that can be booked for artists, writers, thinkers, hikers and campers, to stay in.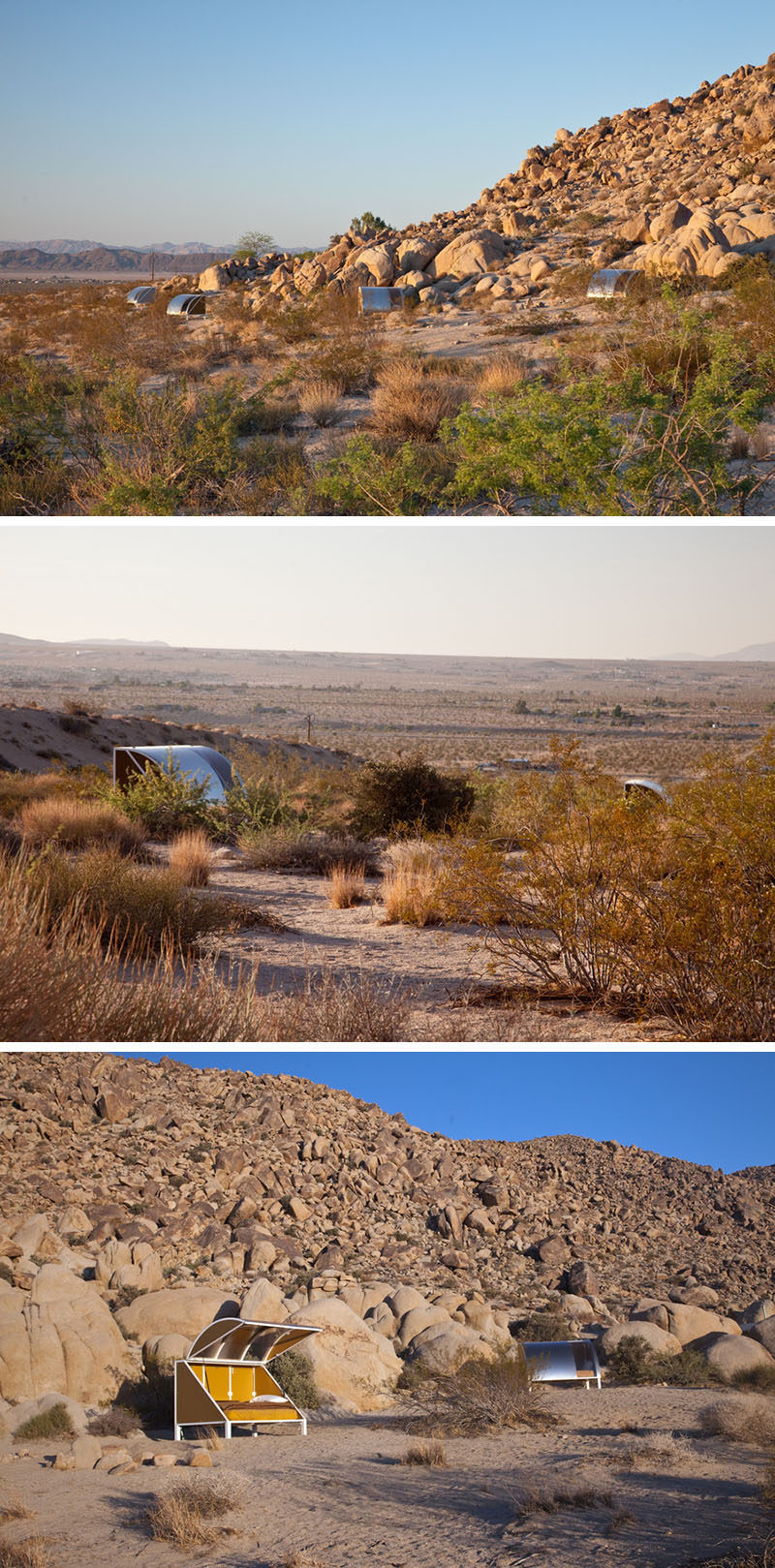 Photography by Andrea Zittel
---
Artist Andrea Zittel was inspired to create an 'out of this world' futuristic campsite after seeing Nasa tests in the Mojave Desert. Andrea mentions, "Everybody has their desert fantasy; my particular fantasy was probably living on an alien landscape."
---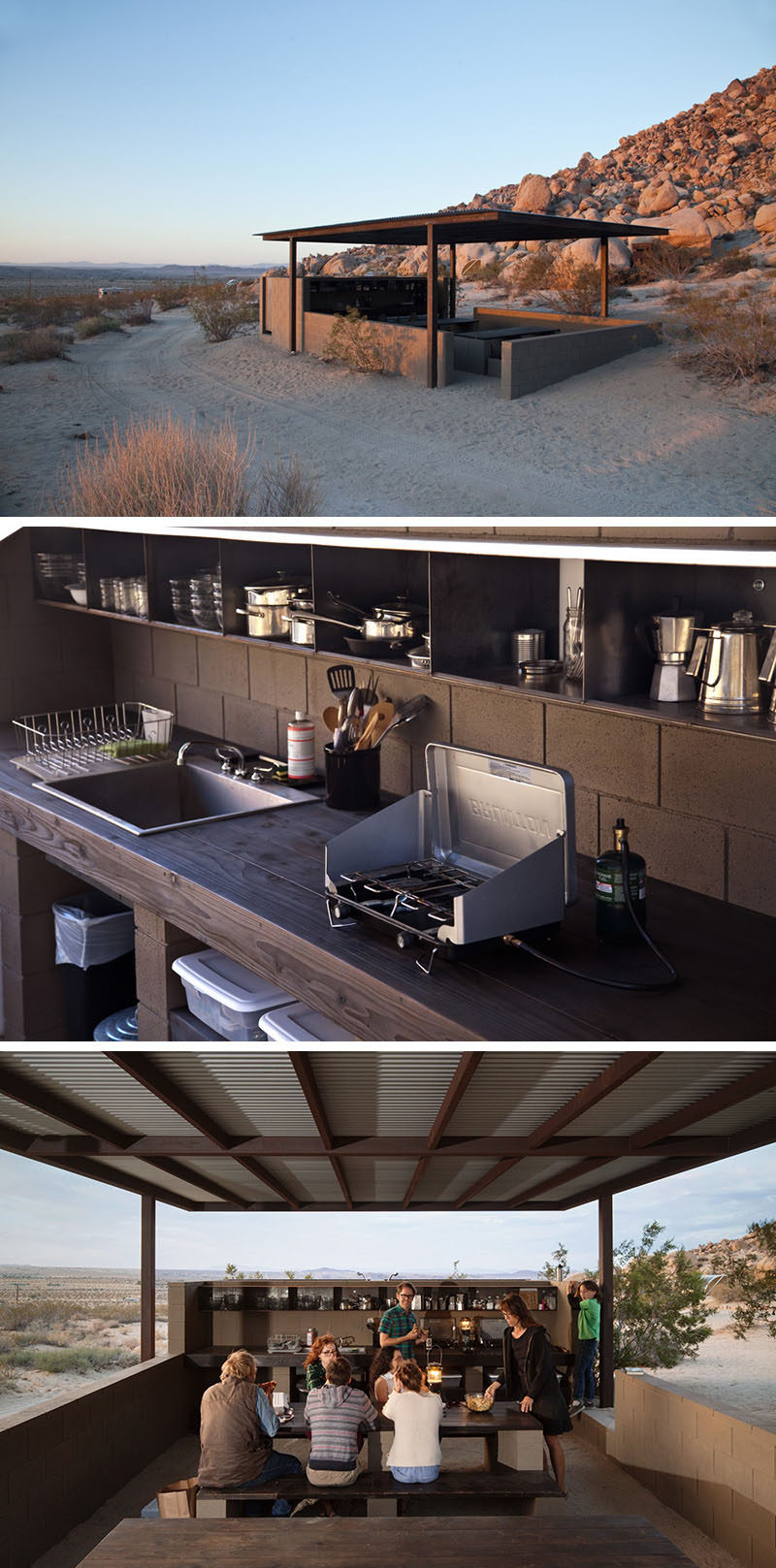 First and second photo by Andrea Zittel, third photo by Lance Brewer.
---
The Wagon Station Encampment which is only open in fall and spring, has a sci-fi pioneer aesthetic, and is located in Joshua Tree.
It's made up of twelve A-Z Wagon Stations, as well as a communal outdoor kitchen, open air showers and composting toilets.
---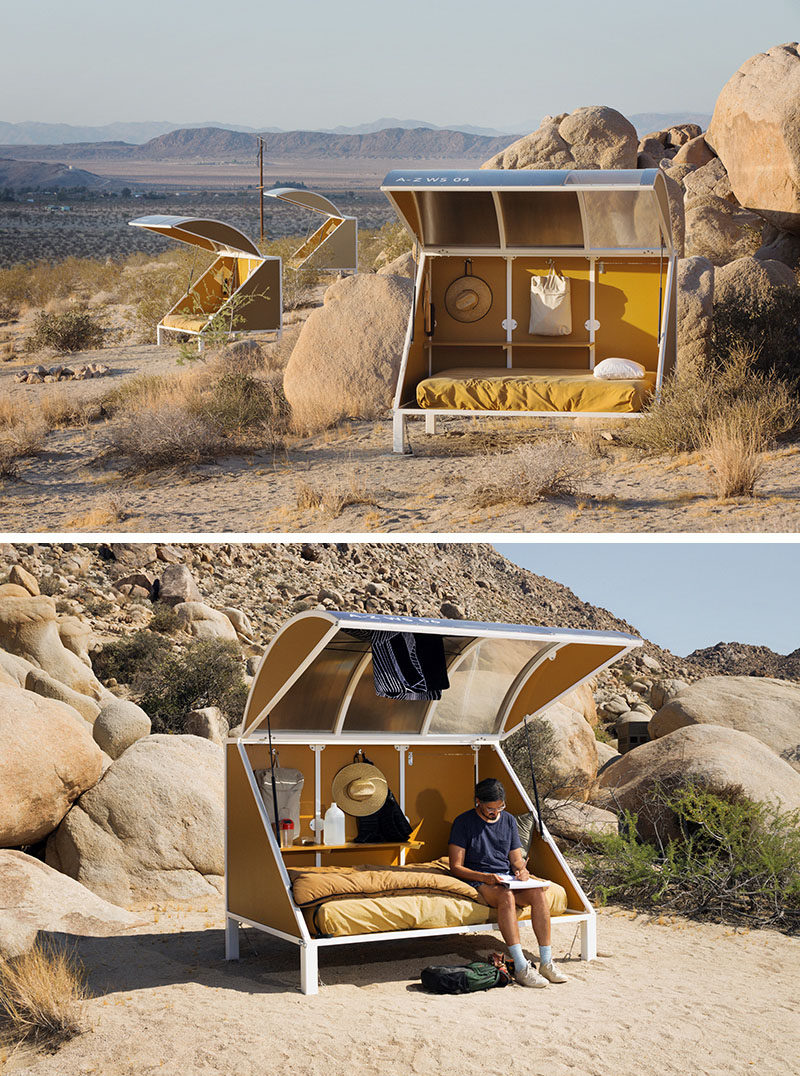 ---
Each little wagon opens up to reveal a space large enough to sleep in, with a bed, shelf, hooks and a small rear door.
---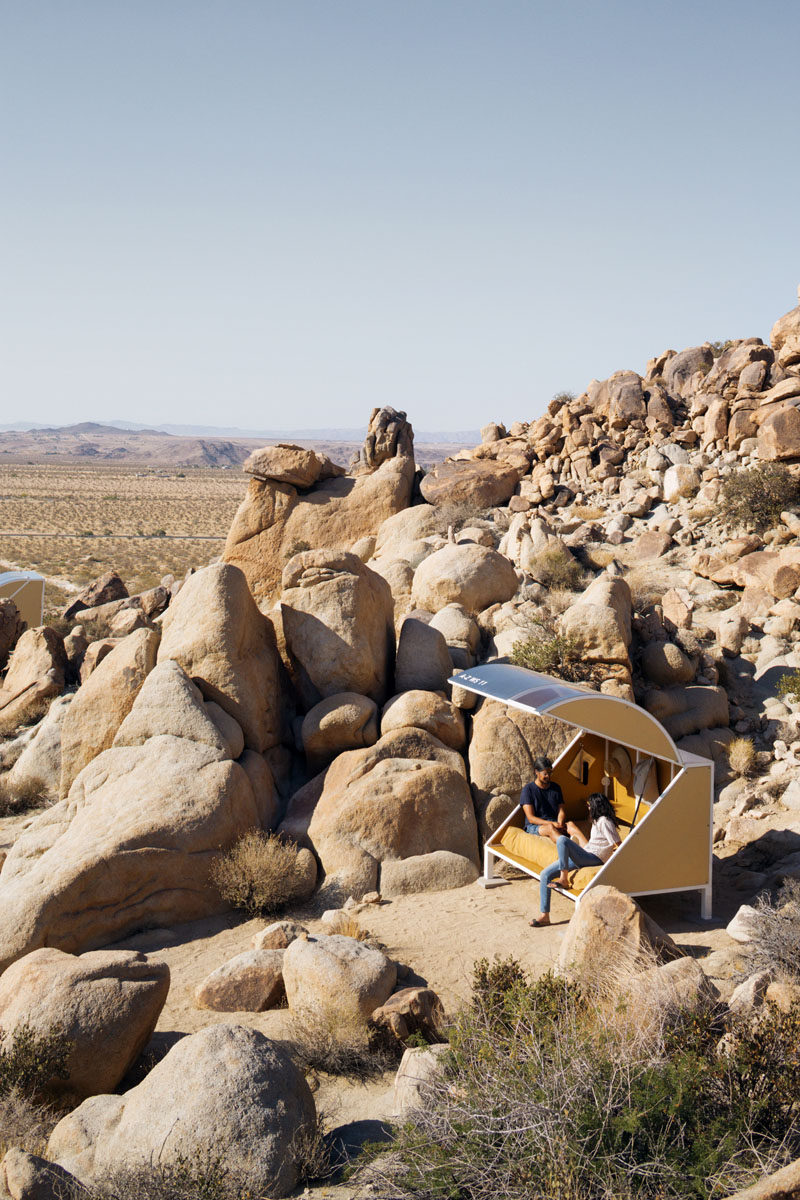 ---
Watch the video below to find out more about the Wagon Station Encampment.