Mili Mlodzi Ludzie has designed an apartment in Lazarz, Poland, for a client who loves minimalism.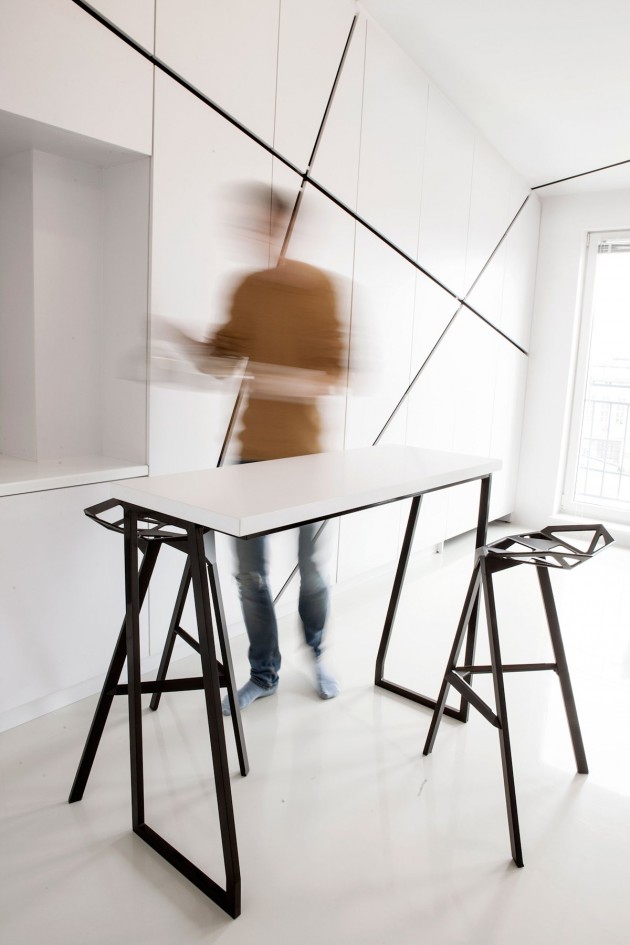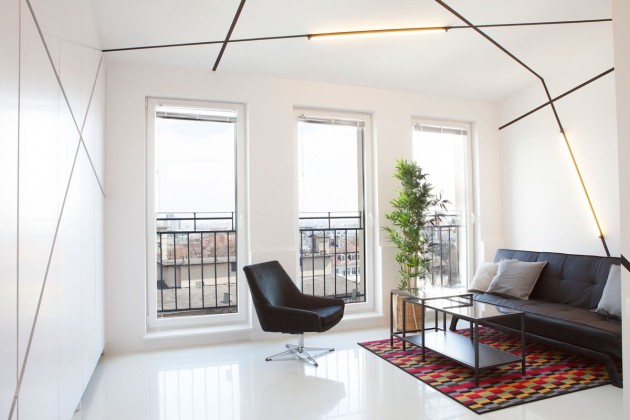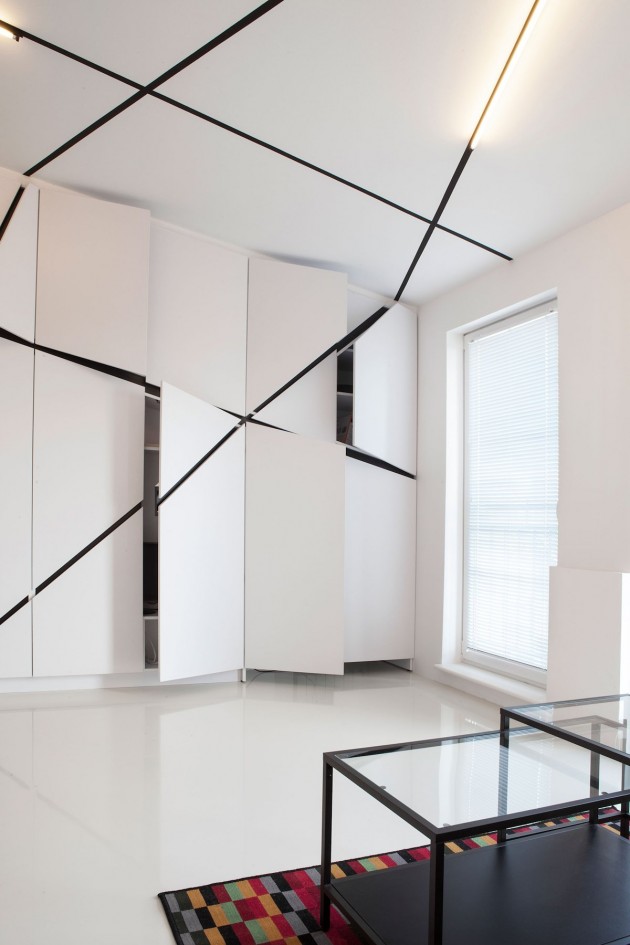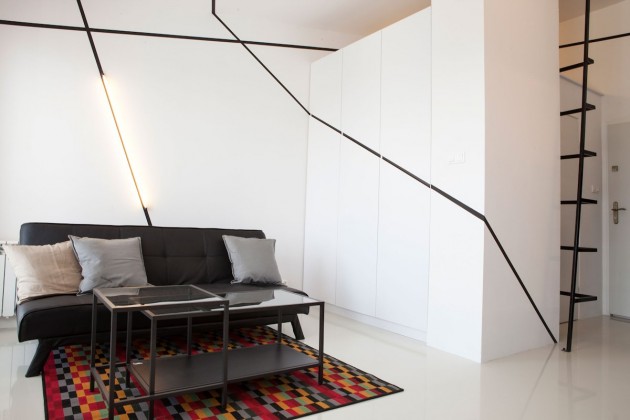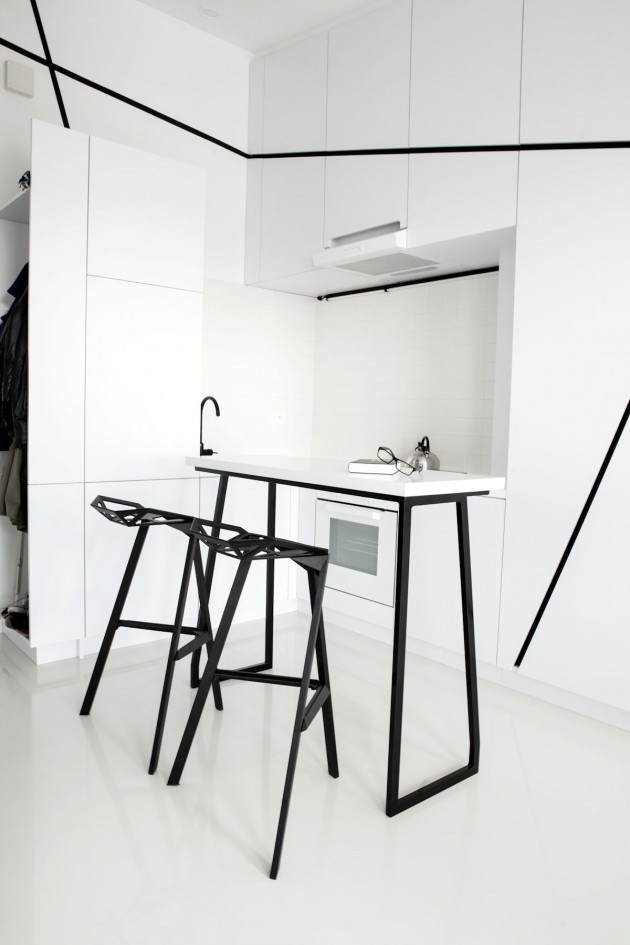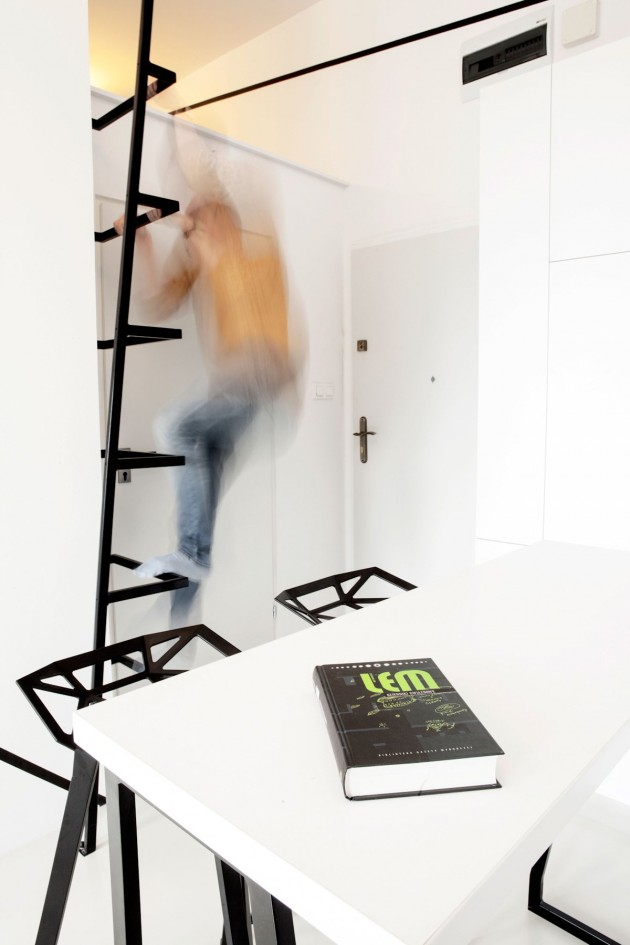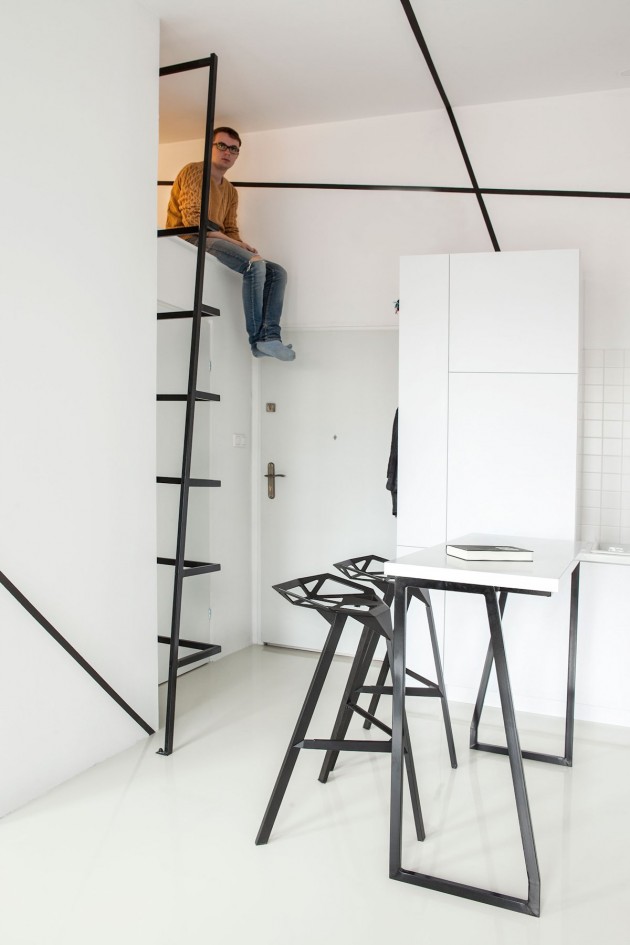 Project description
Modest budget and Peters love for minimalism brought us to this design solutions. Desk, TV, storage space and kitchen are hidden within the white front panels.

Handles along with the lines on the ceiling and walls, are arranged in a broken, designated intersection of four non-orthogonal planes of walls and carpented panels.

We decided to put the night zone above the bathroom to free the client and the zero level from the daily routine of bed making. Contrasting statements are extracting from low-cost and common materials and giving them new values.

For less than 8000 euros gross, 26 m2 apartment from the developers state has been finished and fully equipped.

Materials: resin (floor), white melamine plate (fittings), black plate melamine (fittings handles), profiled steel powder coated (ladder, construction of the mezzanine floor, table leg), pine wood (bathroom top), black and white tiles (bathroom, kitchen).
Design: Mili Mlodzi Ludzie
Photography: Lusia Kosik