Craig Steely Architecture have designed Peter's House, located in San Francisco, California.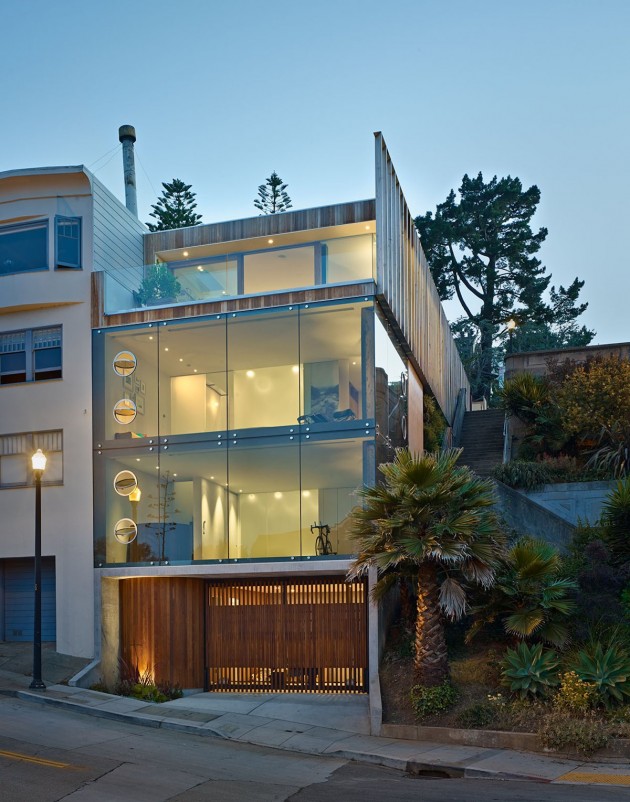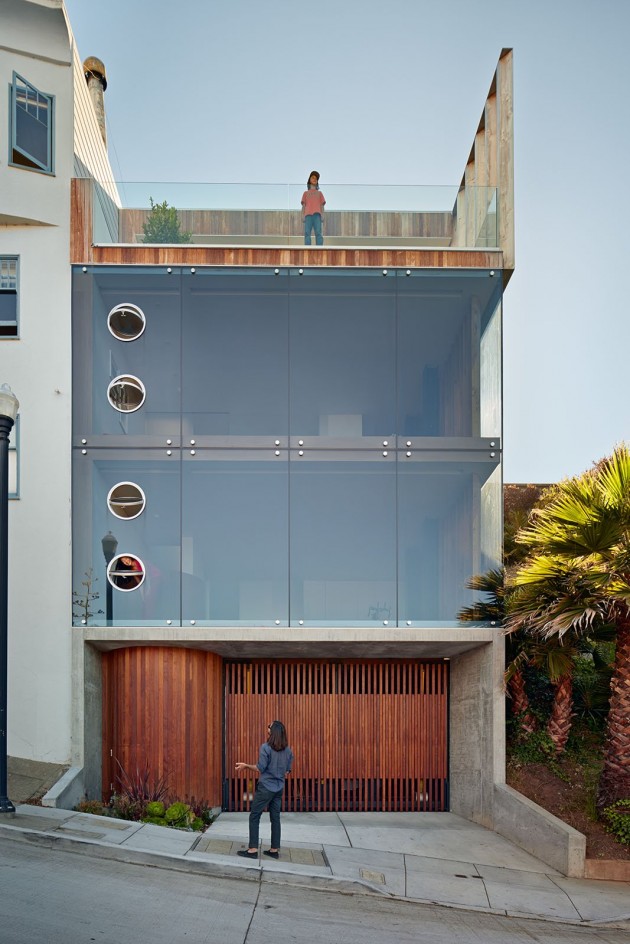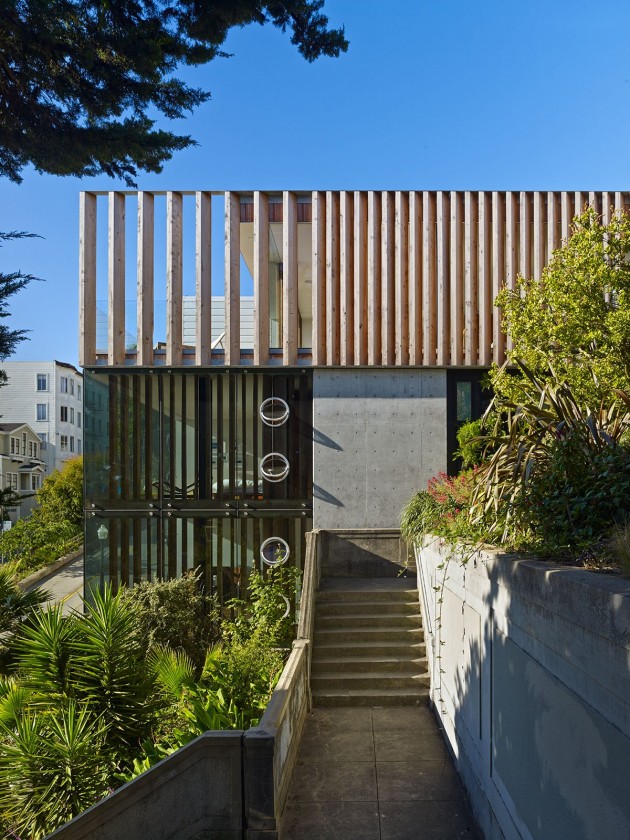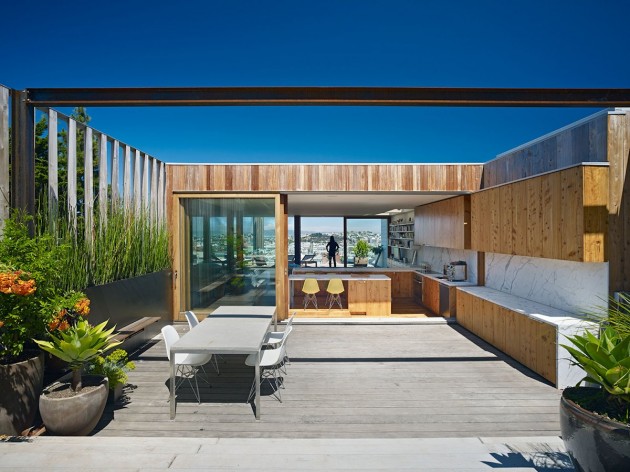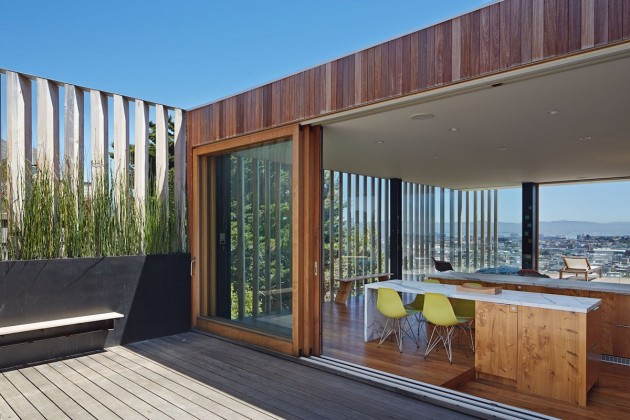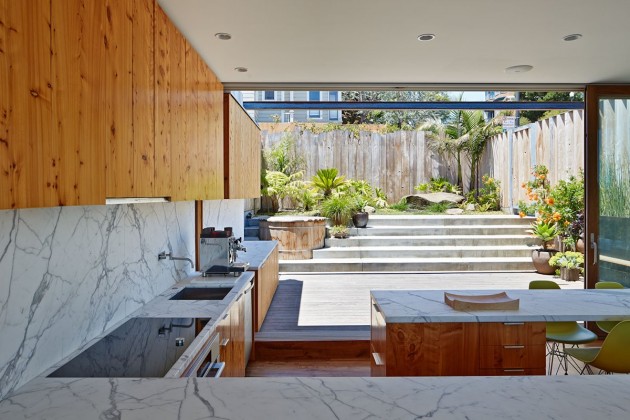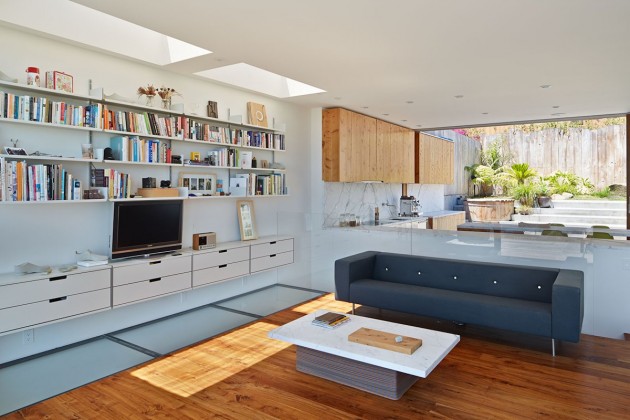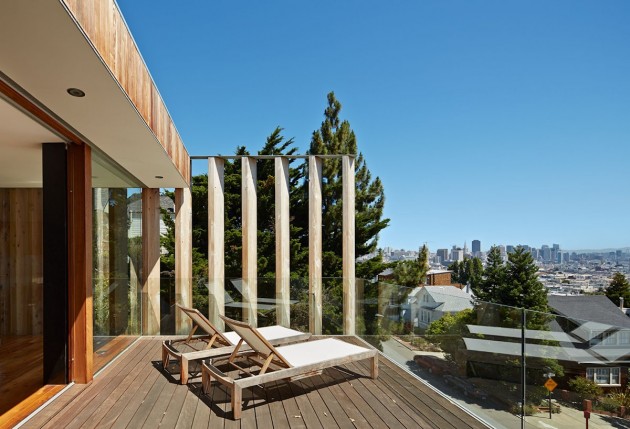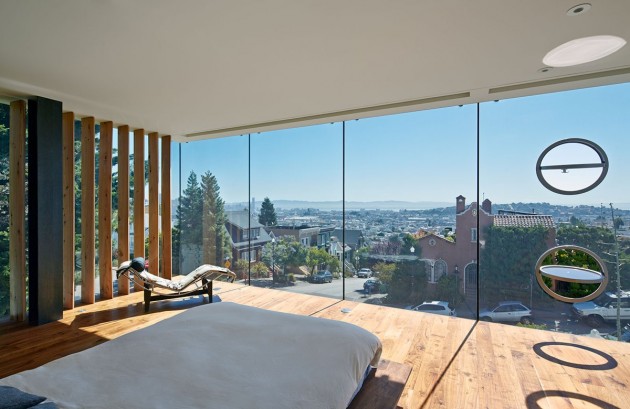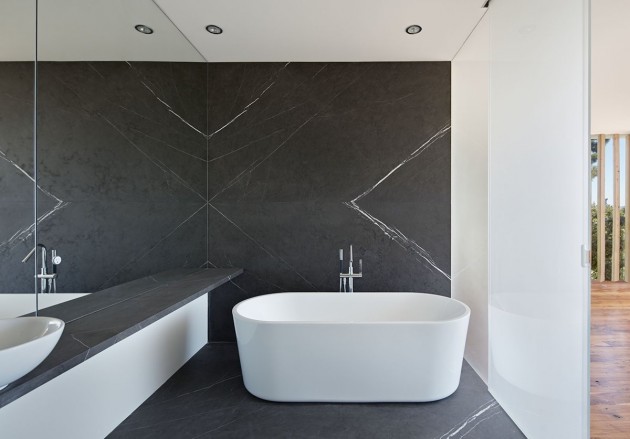 Project description
Located above San Francisco's Dolores Park on a steep site bordering a public garden, the decidedly small house, (only 1800 square feet) builds on this steep lot as efficiently as possible. Rather than the typical construction practice of locating foundations staggered up the hillside, Peter's house locates a 24 ft. x 24 ft. cast-in-place concrete garage at the lowest level and builds a 3-story glass tower above it, altering the land and native hillside drainage very little. The top living floor then spans from a flat plateau at top of the lot to the tower like a bridge, essentially reducing the amount of excavation typically involved in construction of this type by 2/3.

Beyond the structural challenges, the biggest issue in designing Peter's house was opening the building to the expansive view while maintaining a level of privacy from the sidewalk and garden that pass alongside. Around the time the house was being designed, the new on-ramp to the Golden Gate Bridge was under construction which necessitated clearing a grove of Monterey Cypress trees in it's path from the Presidio. We secured some of these trees and working with a local milling shop turned them into 90 solid wood louvers (fixed on the exterior/operable on the interior) that regulate openness and privacy.
Architect: Craig Steely Architecture
Photography: Bruce Damonte