Pietro Russo Design Studio have created a floor-to-ceiling shelf that also acts as a space divider.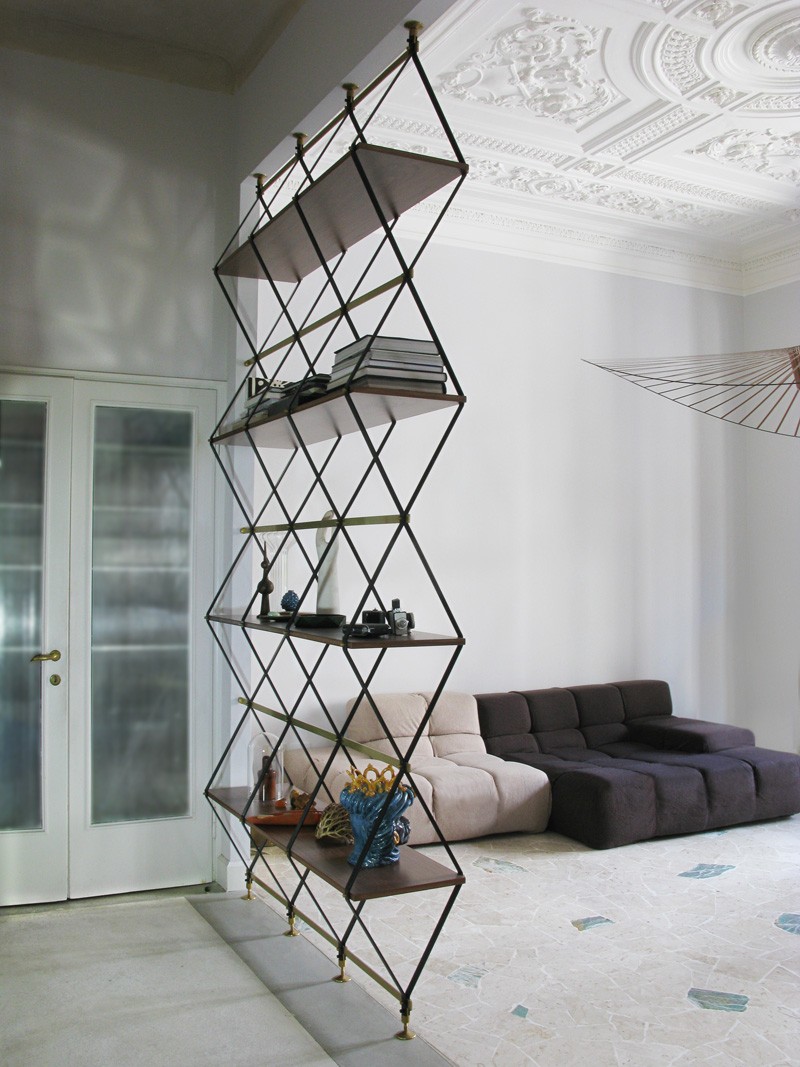 The designer's description
The profession of interior designer brings me to design solutions furniture that sometimes I decide to produce in small series. In the case of "Romboidale" was created with the intention of realizing a simple and light separation between two spaces. The structure, the formal solution to Rhombuses with the help of the shelves and opposed by transoms, is conceived as a structural solution in which I already imagined the harmony of the various parts in its entirety.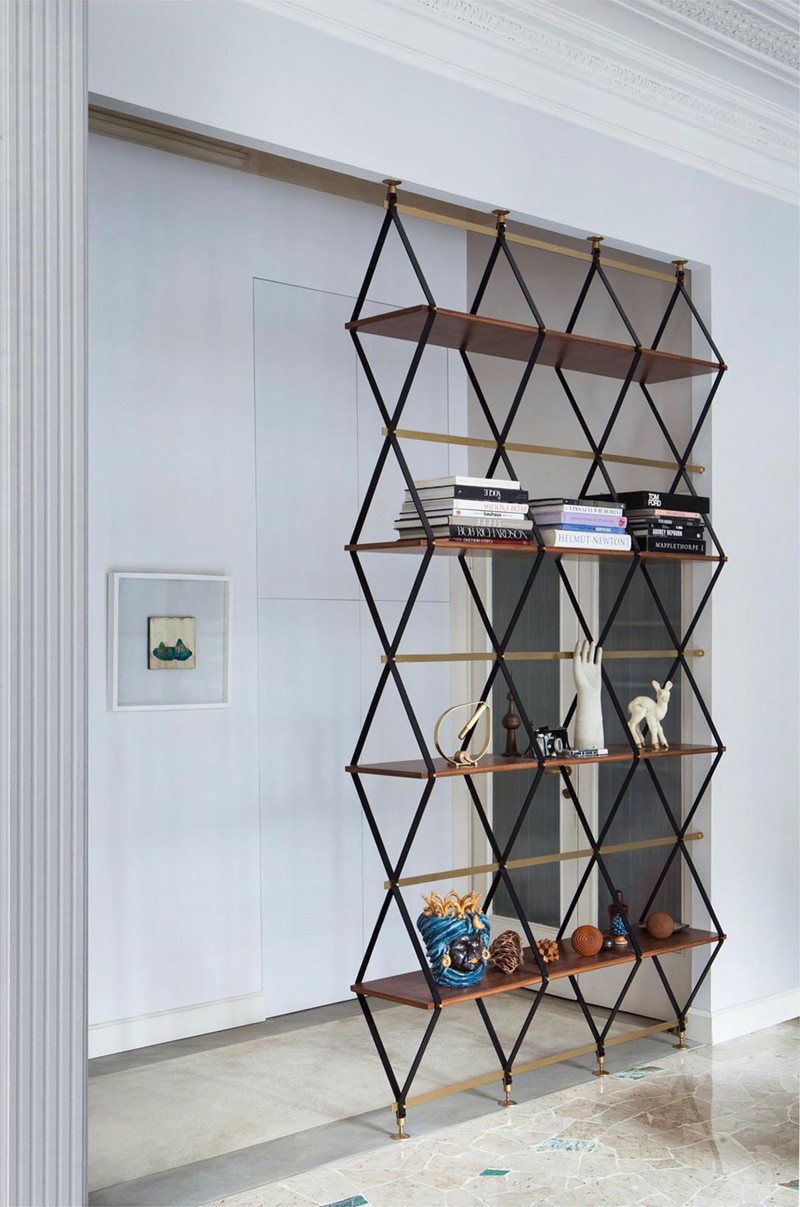 The uprights are made of extruded iron painted with black powder, the crosspieces and legs are made of brushed brass and painted transparent, while the shelves are made of birch plywood veneered with different wood: Oak, Maple, Walnut Canaletto

Romboidale standard dimensions, (used as a room divider) includes 4 uprights, with a height of 280 cm, length 150 cm and depth 38 cm. Use as a divider the maximum high is 300 cm.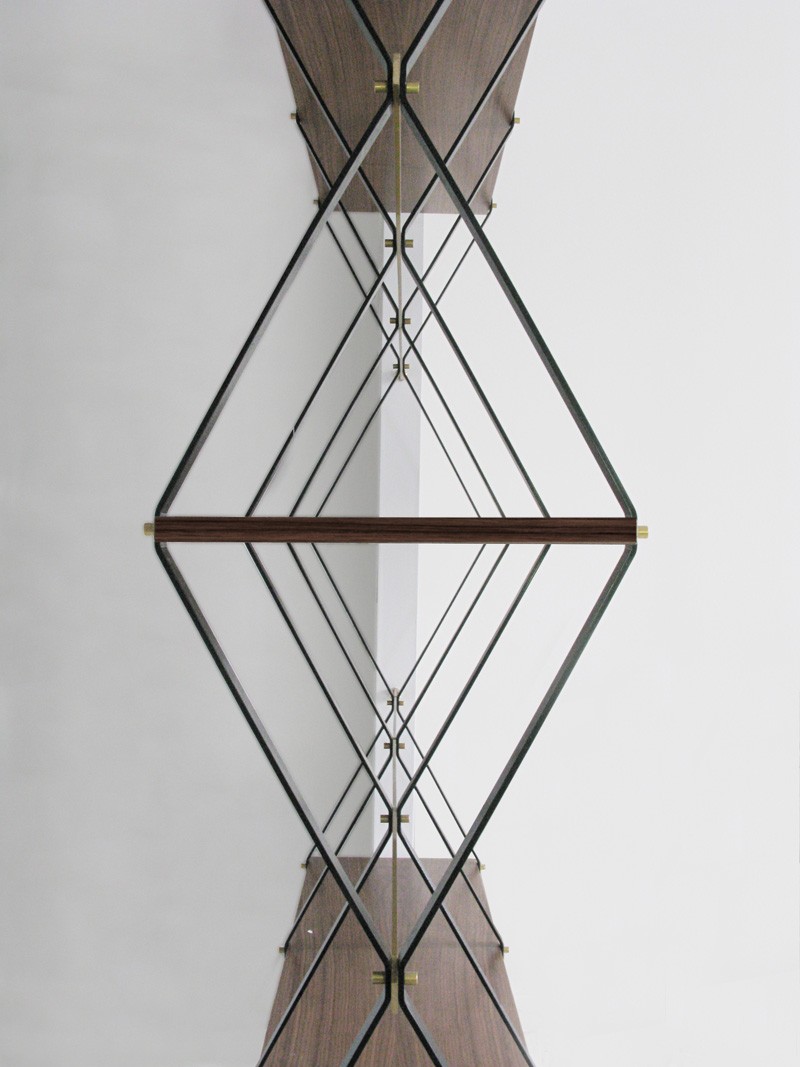 Design: Pietro Russo Design Studio