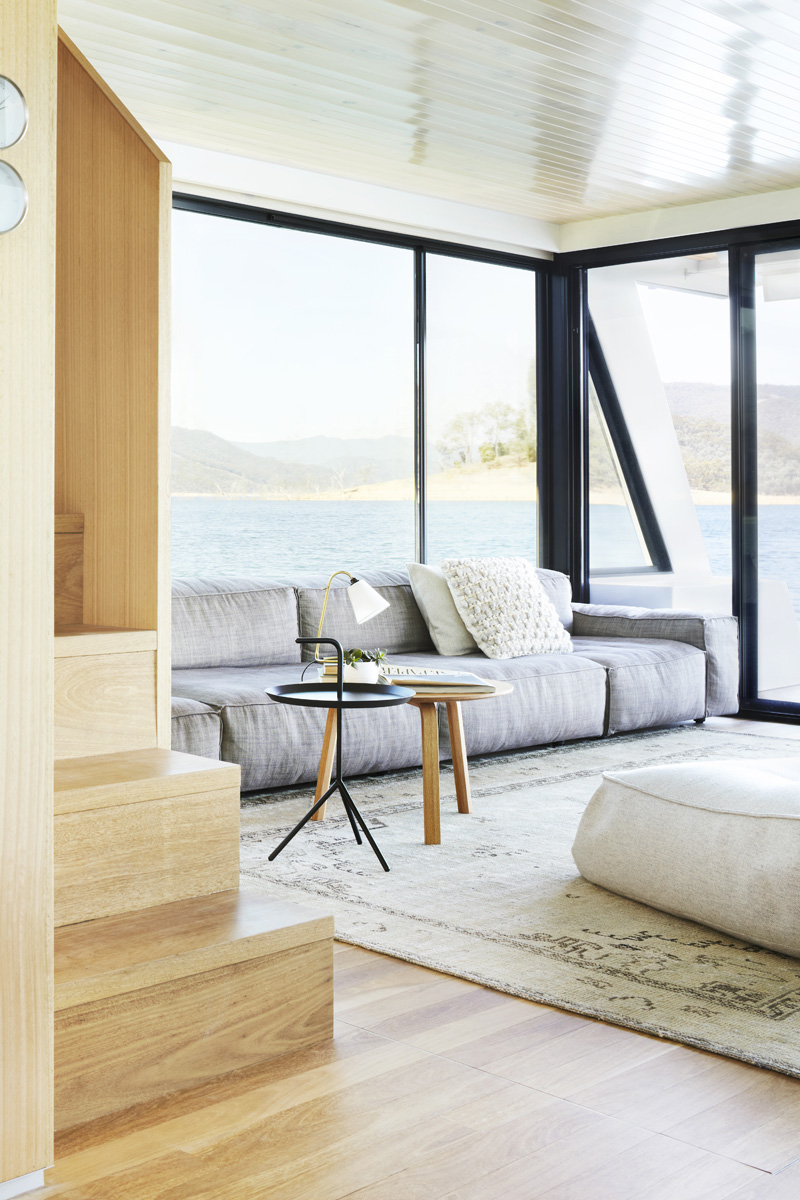 .
Australian design firm Pipkorn & Kilpatrick have completed the contemporary interiors of a houseboat.
.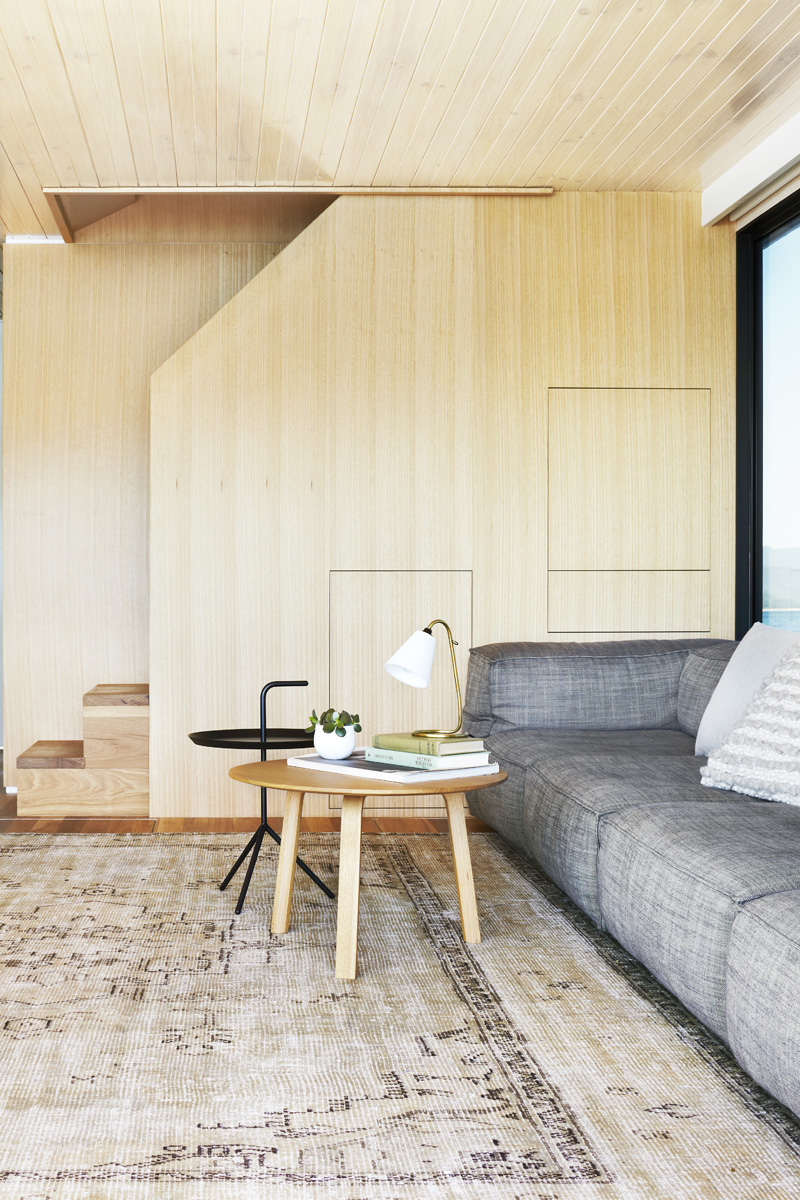 The designer's description
The stunning natural backdrop of Lake Eildon and its surrounds was our inspiration for this unique project. Natural, textured and sustainable materials were balanced with the reflective properties of the water to create calm and light-filled areas.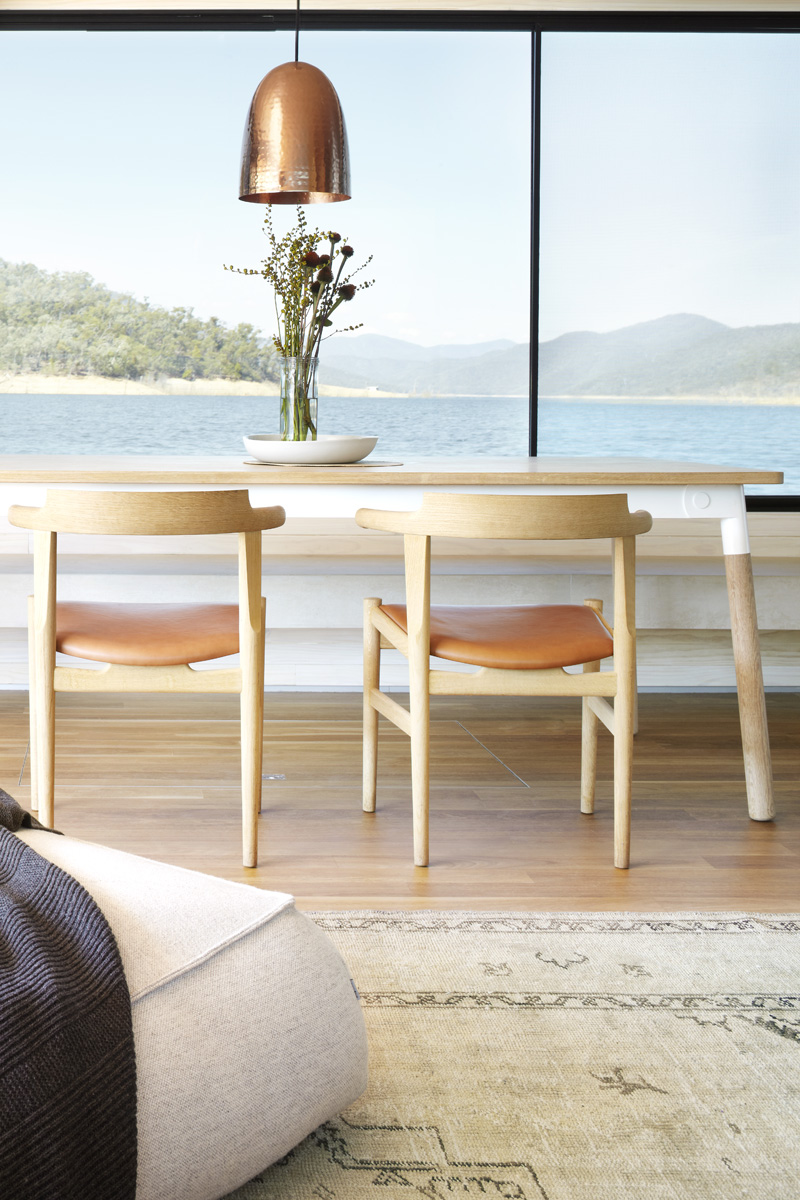 All spaces were made to feel generous and flow-through achieved through clever space planning and through convincing the builder to raise ceiling heights beyond the usual and to eliminate claustrobia-inducing bulkheads by burying services between the ceiling joists.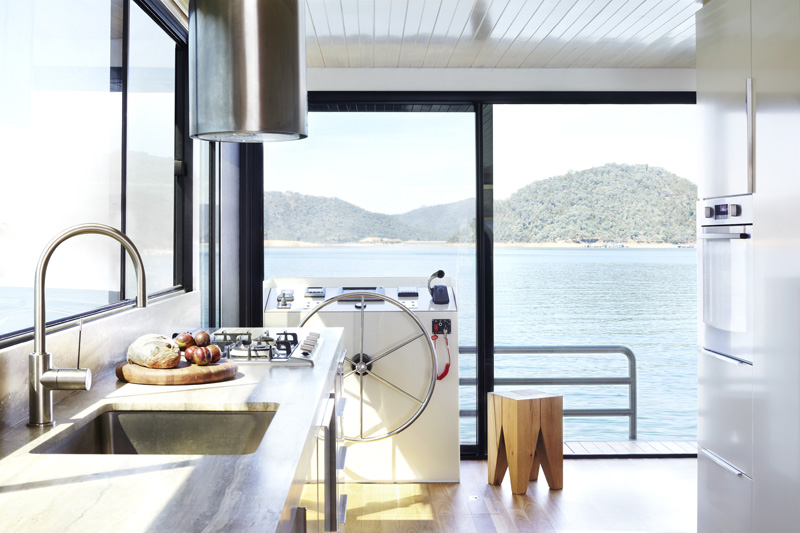 The ground floor was designed as a 'free flow of lounge, dining room, galley kitchen and helm', while the top floor was divided into living and a private zone (housing three bedrooms and a bathroom feeding off the corridor).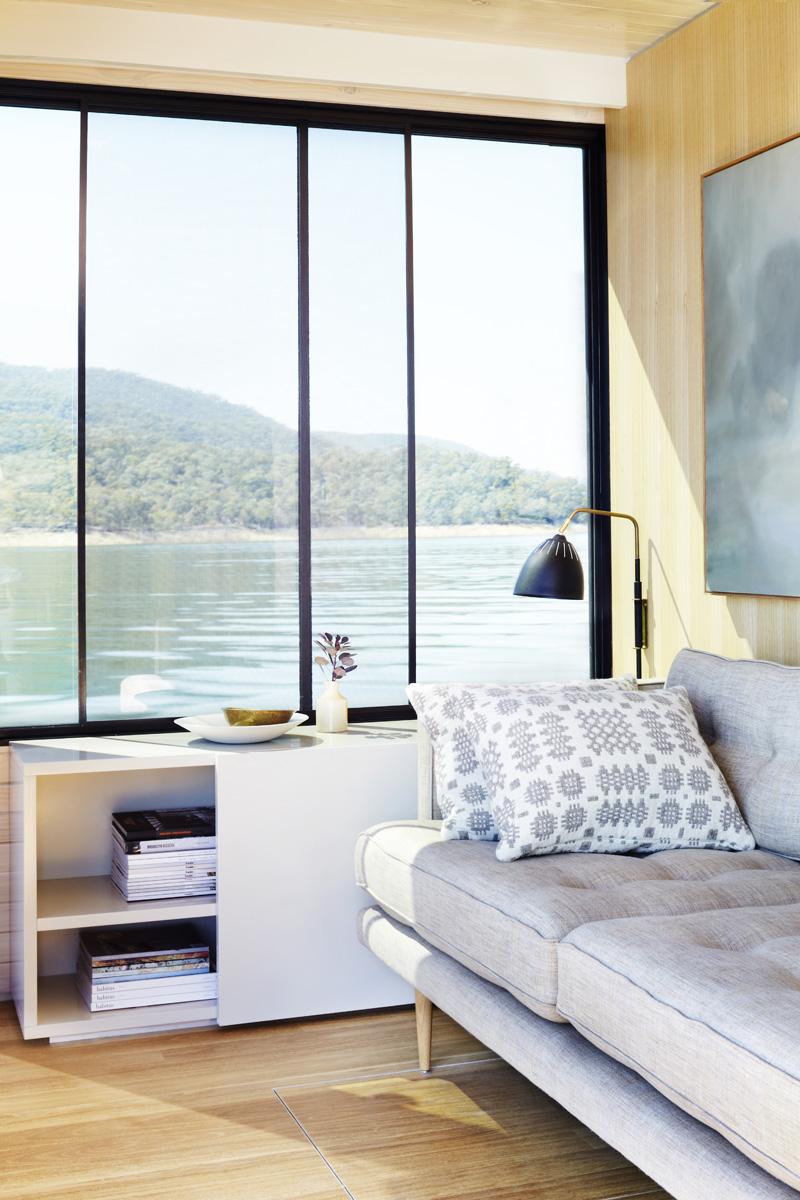 We loved every minute of designing this space and the challenges it presented.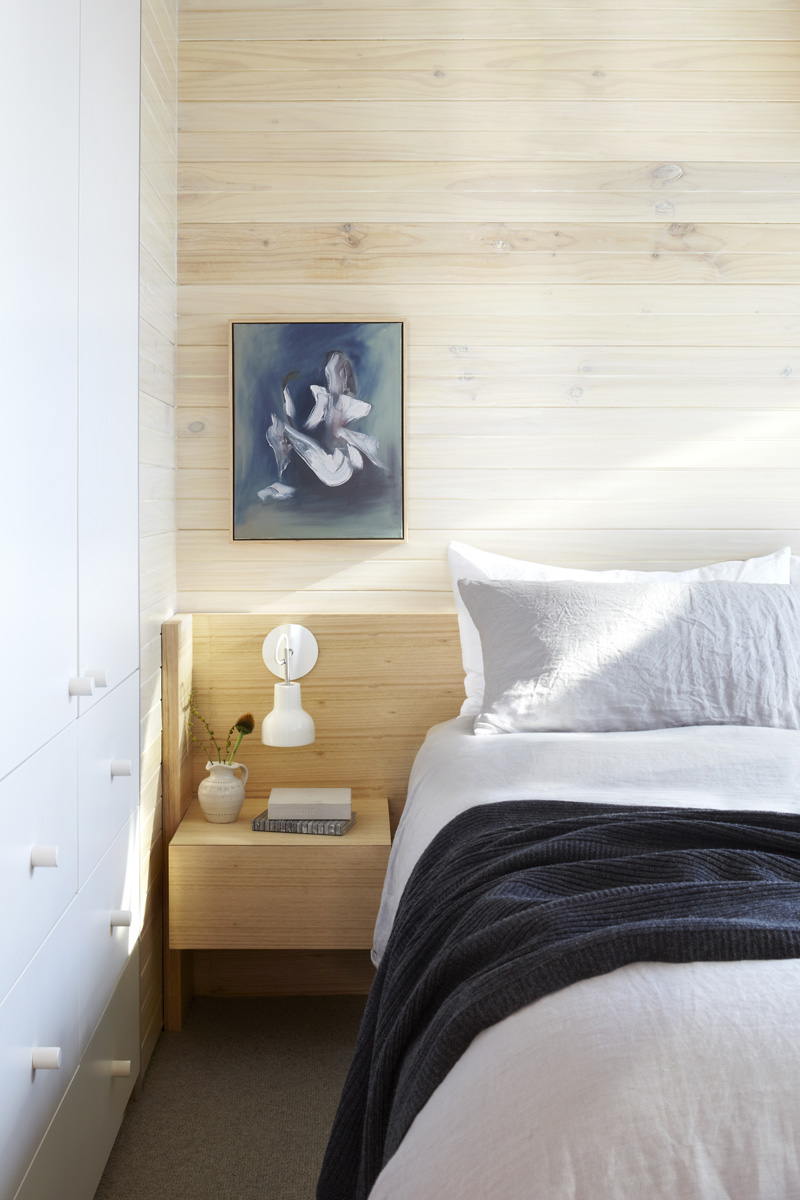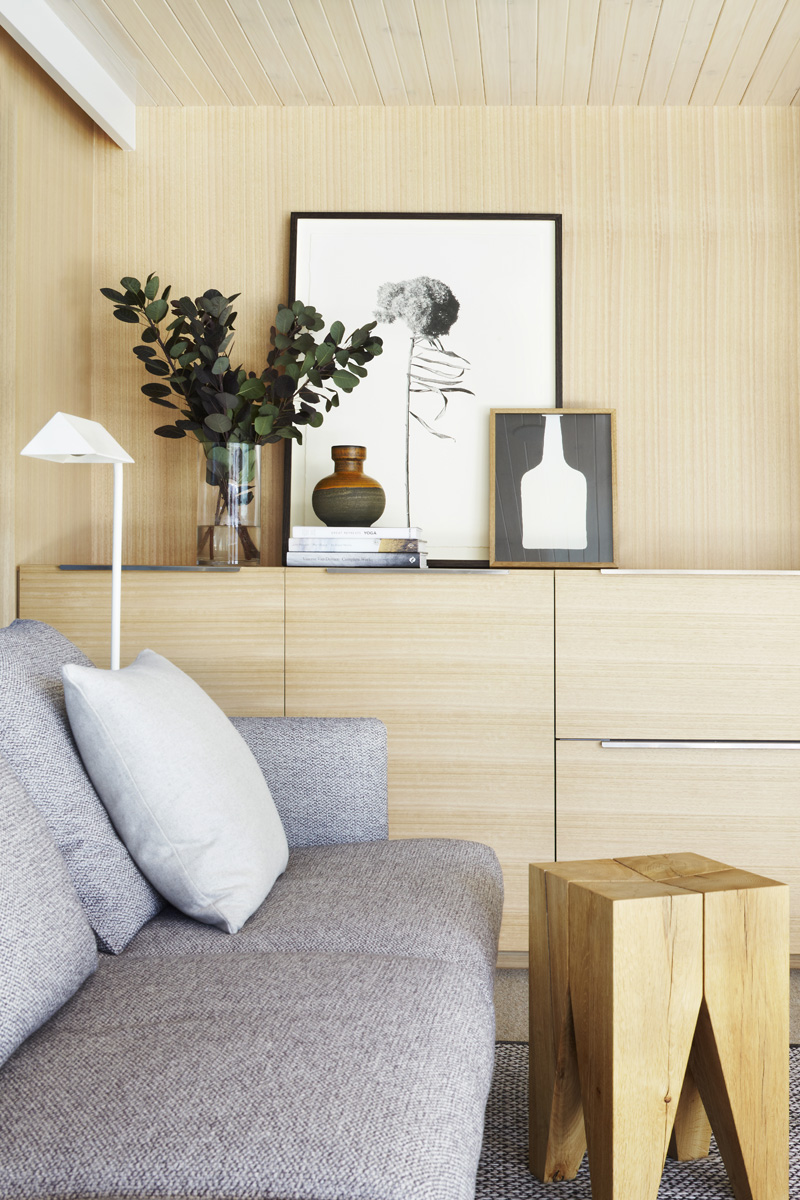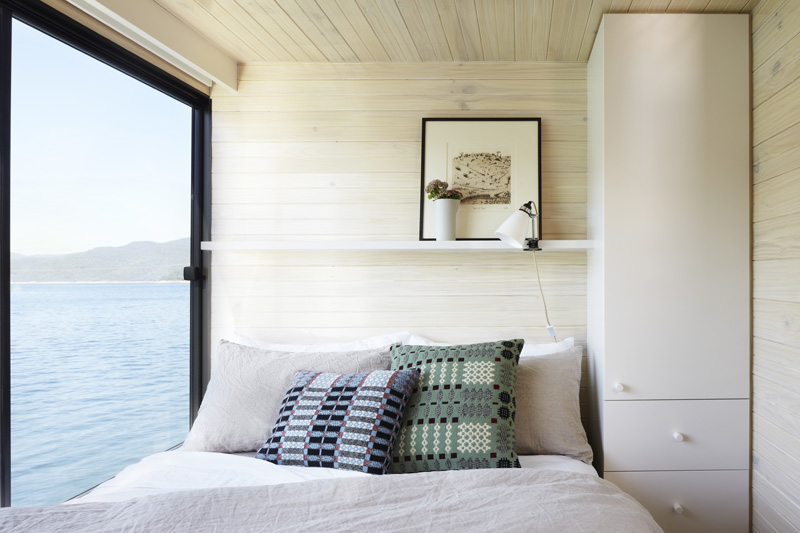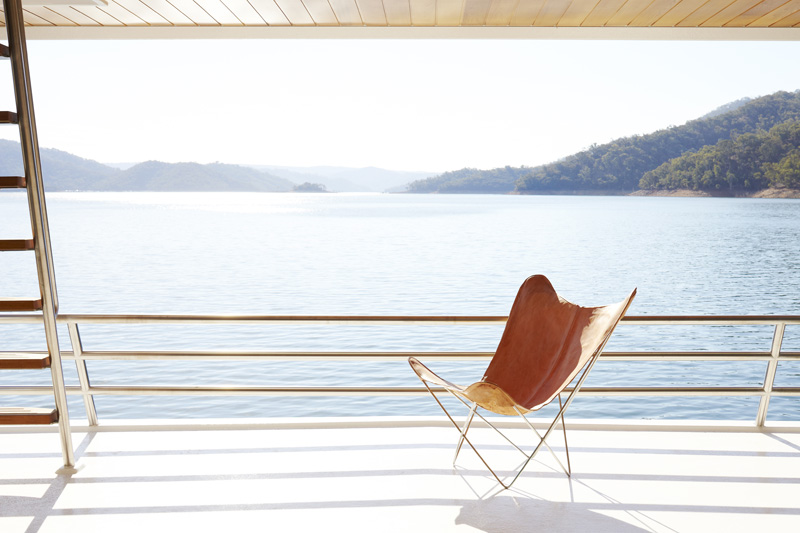 Design: PipKorn & Kilpatrick
Photography by Christine Francis