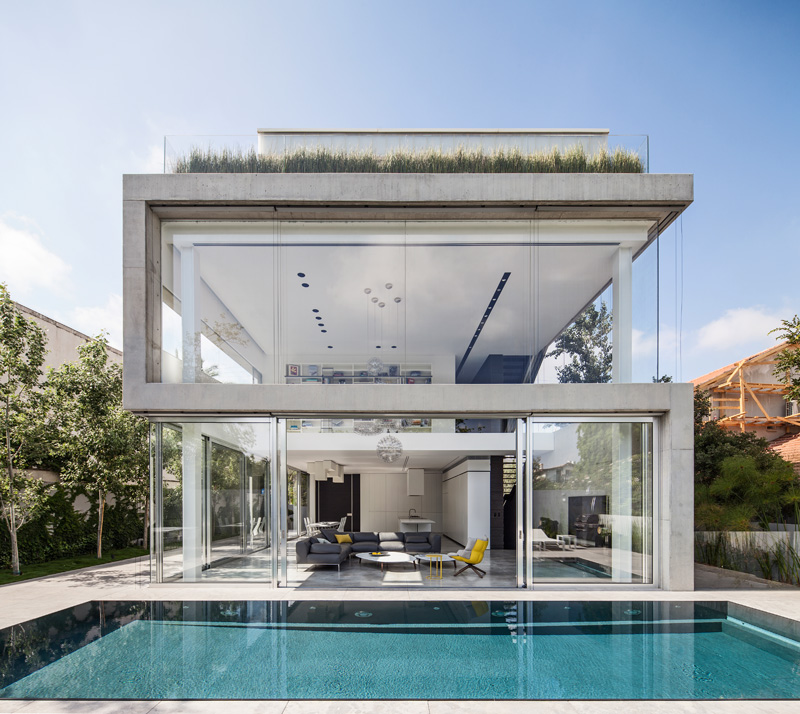 Tel Aviv-based studio Pitsou Kedem, have designed the "Concrete Cut" house in Ramat Gan, Israel.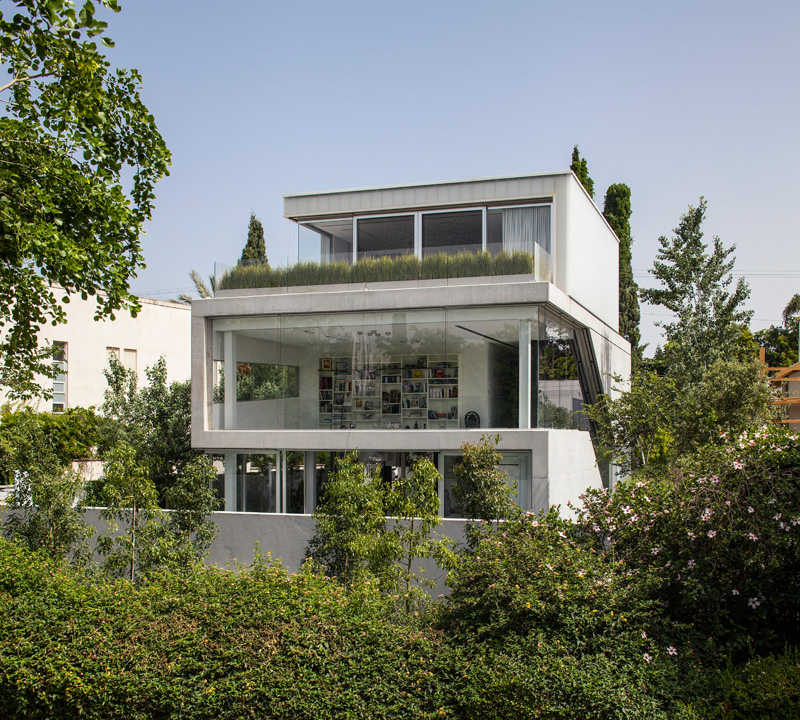 From the street, you can see that the mostly concrete home has multiple levels.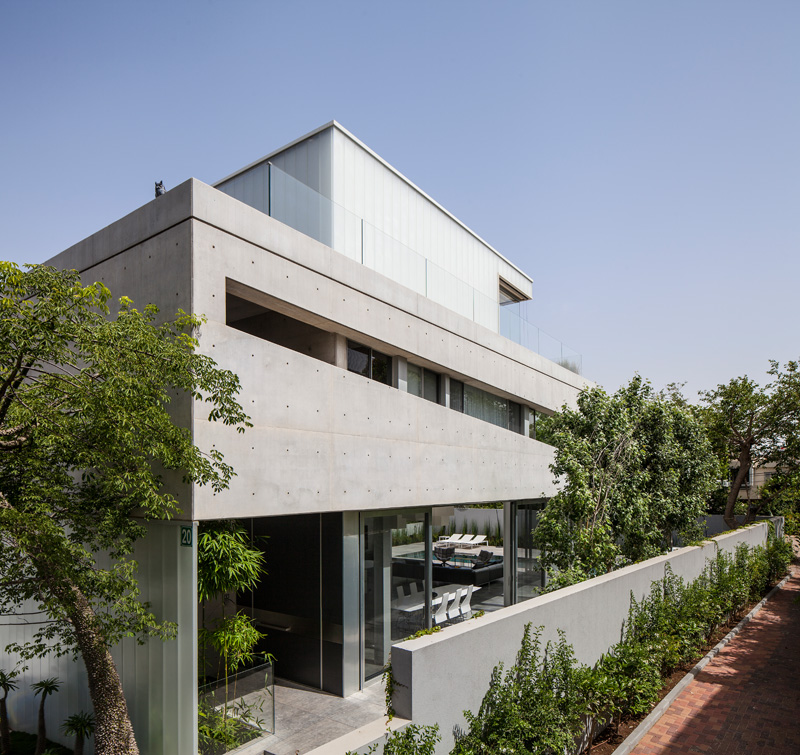 A glass enclosed cut-out offer views of the internal staircase.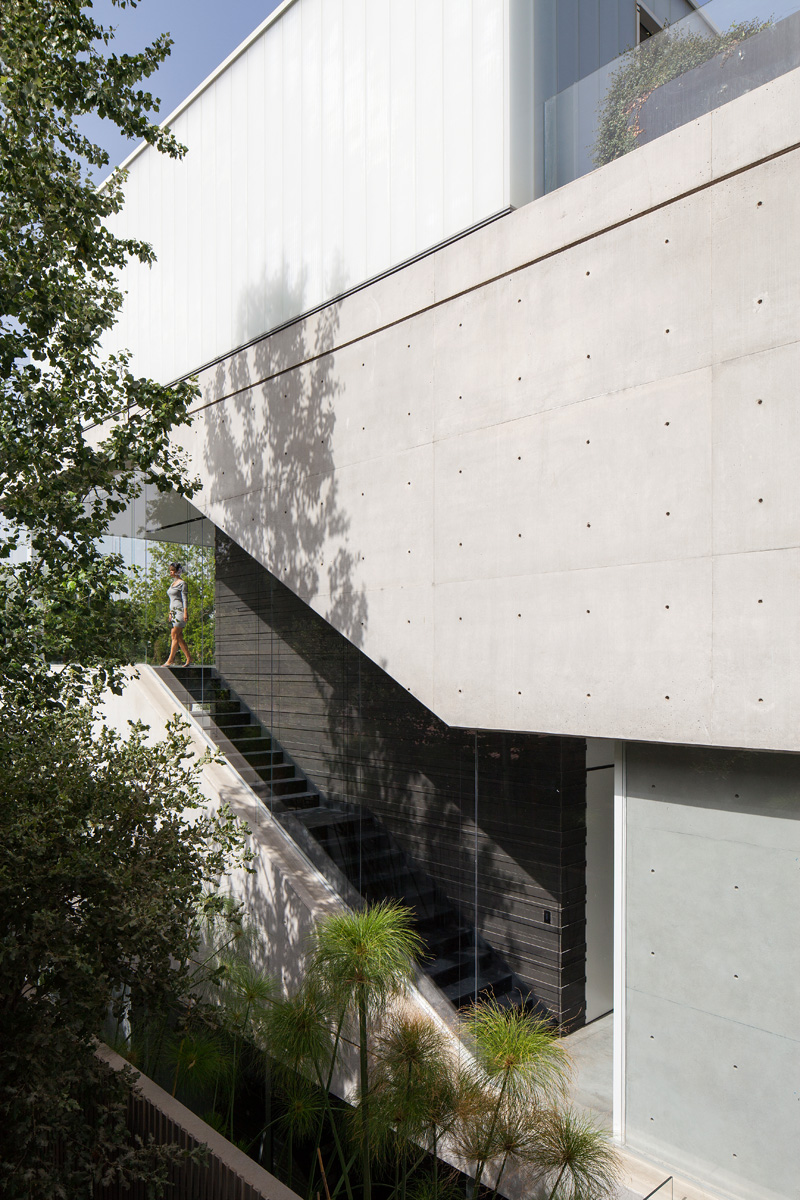 At night, the home is brightly lit.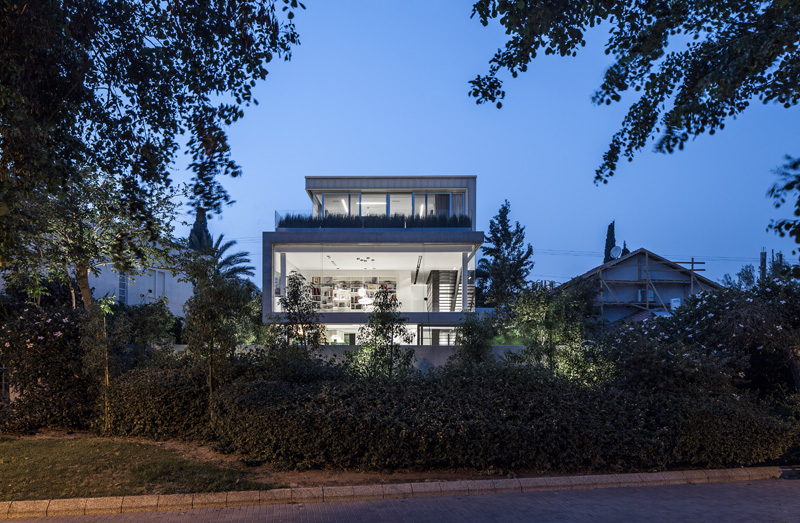 A half-size concrete wall defines the property line of the home.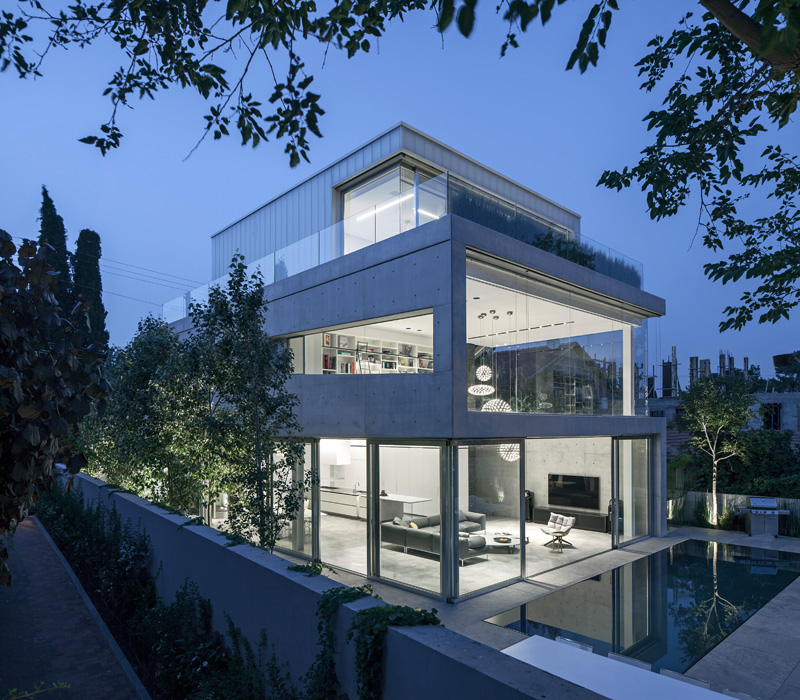 Hidden lighting under the treads make it easier to walk at night.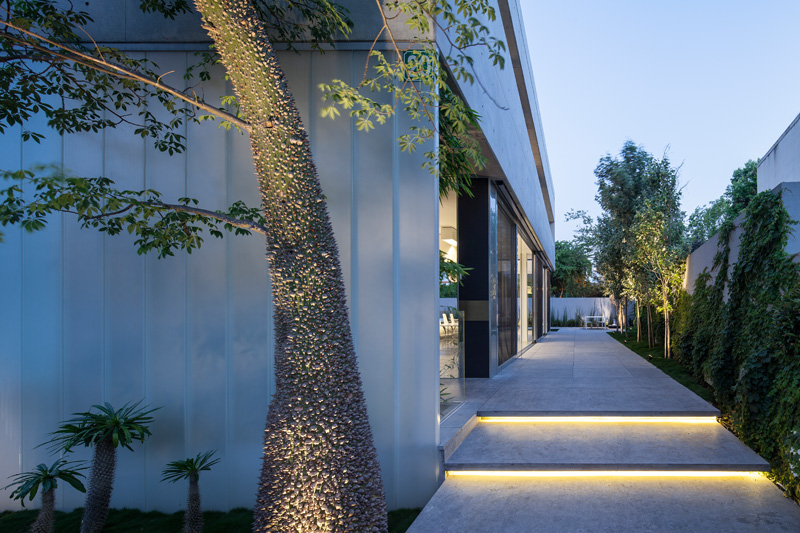 A straight on view of the home from the swimming pool, shows the various levels of the home.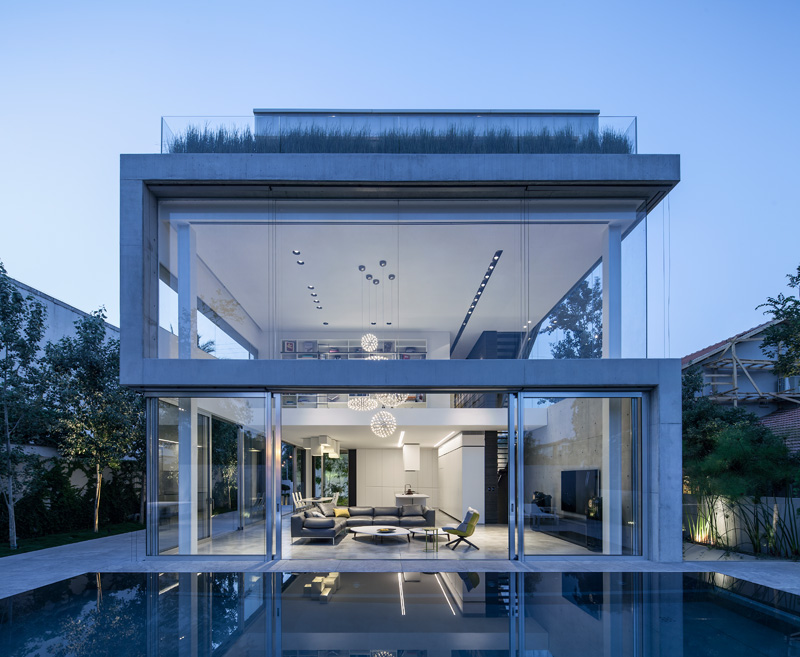 At night, a variety of different sized pendant lights become a focal point.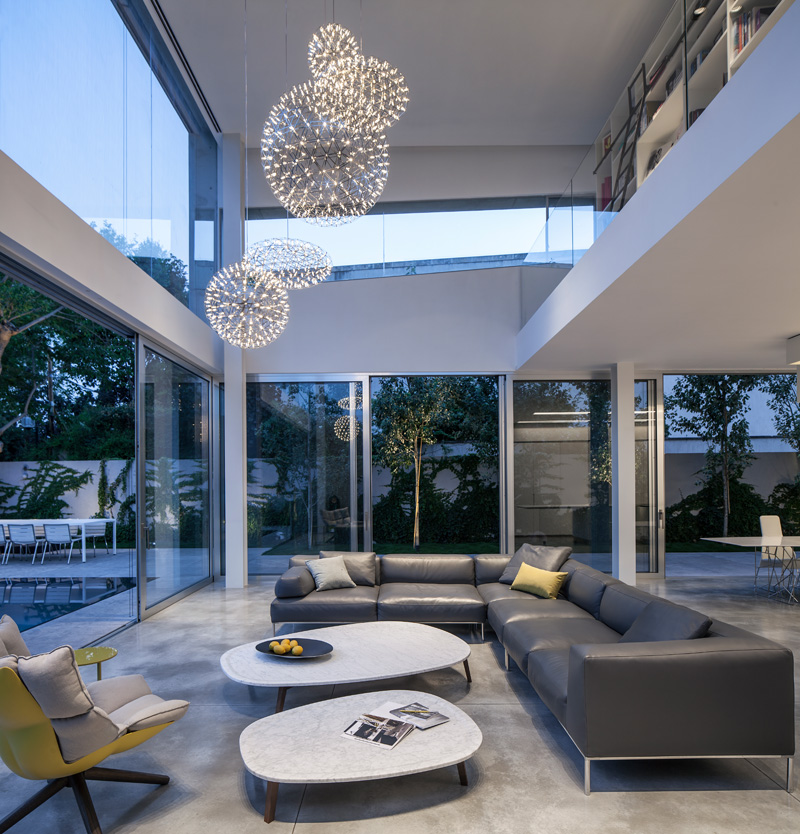 During the day, the pendant lights are like a sculptural piece of art.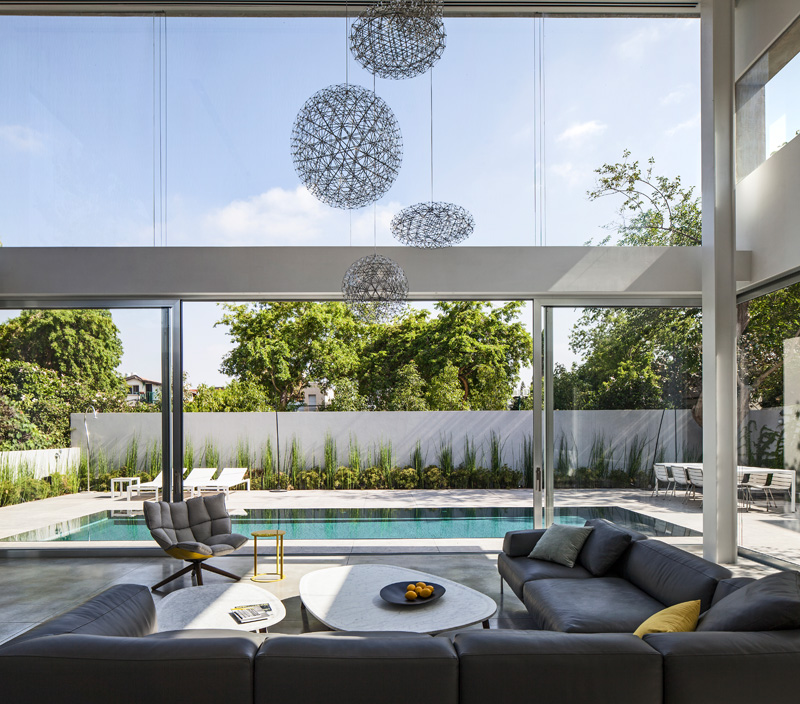 Exposed concrete walls are found throughout the home. Pops of yellow, add some color to an otherwise neutral palette.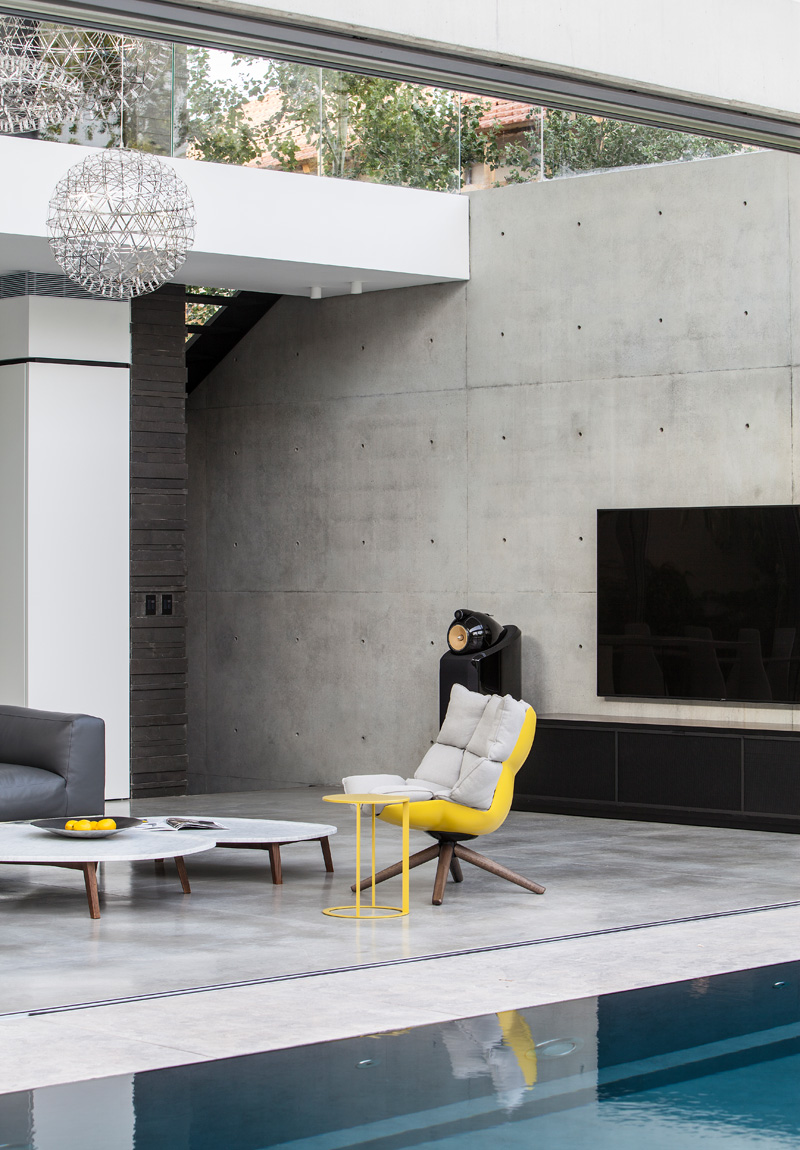 The interior features large expanses of open space.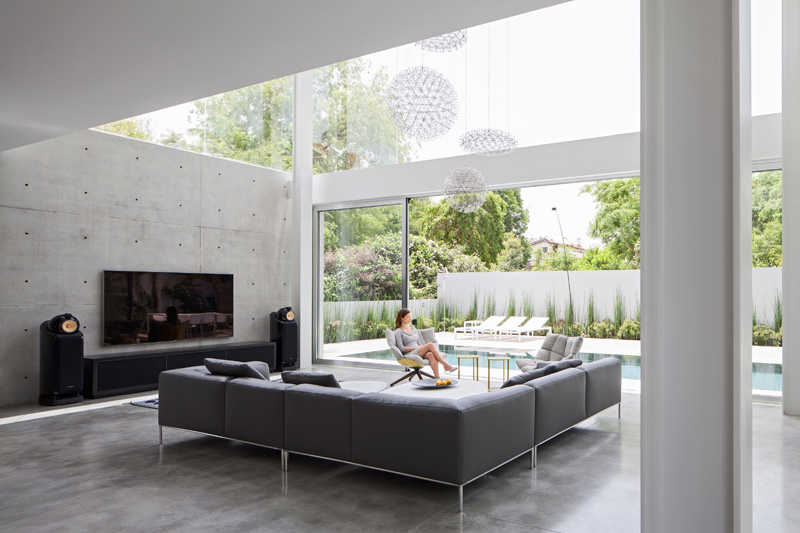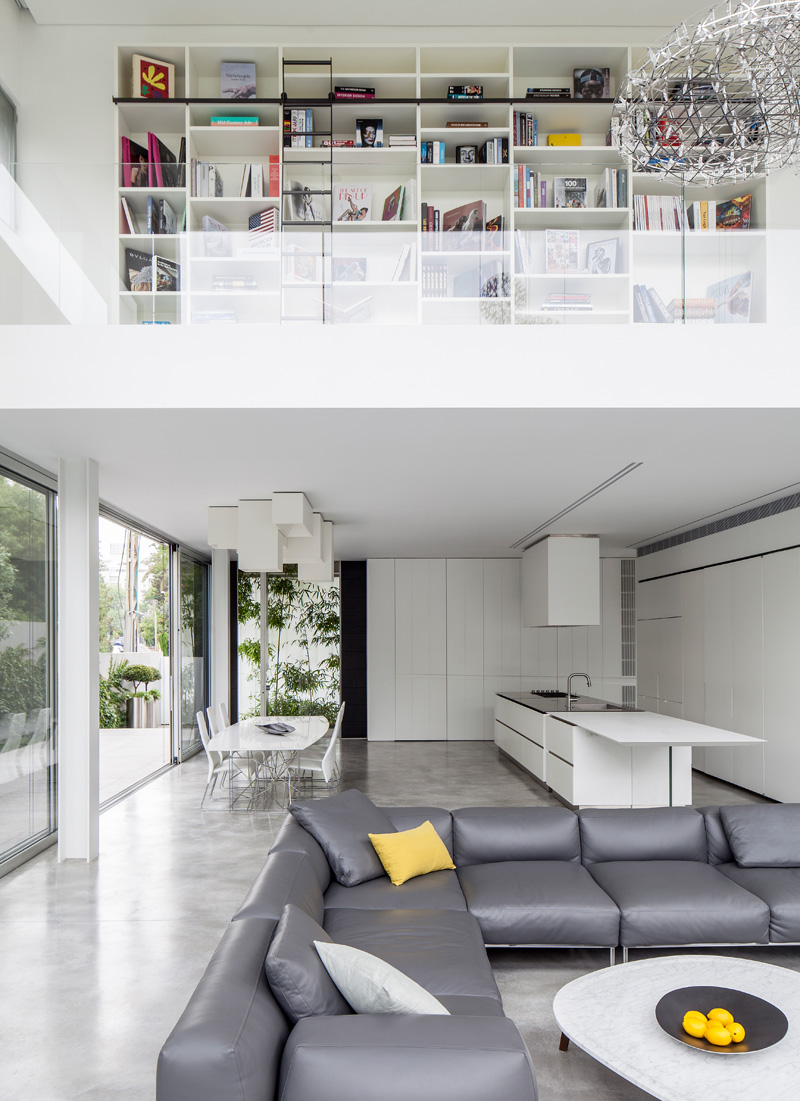 In the dining area, the glass walls open to the outside.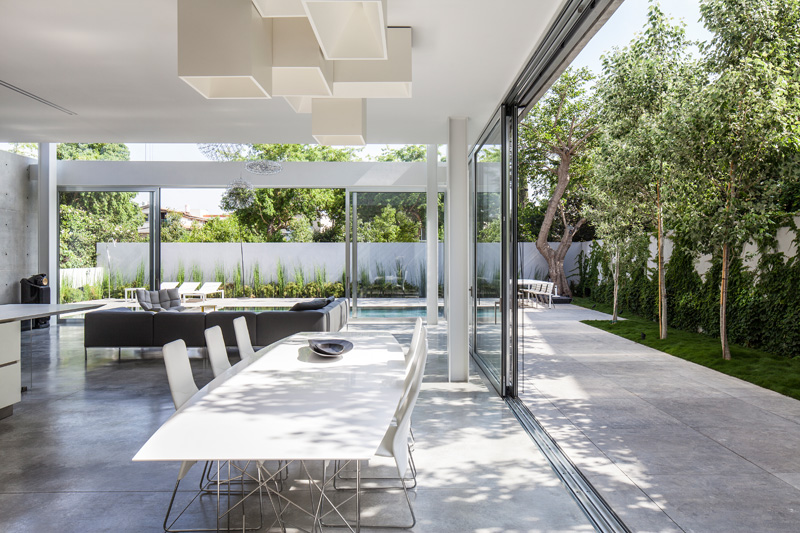 Additional sculptural lighting fixtures were installed above the dining table, to help define the space and add visual interest.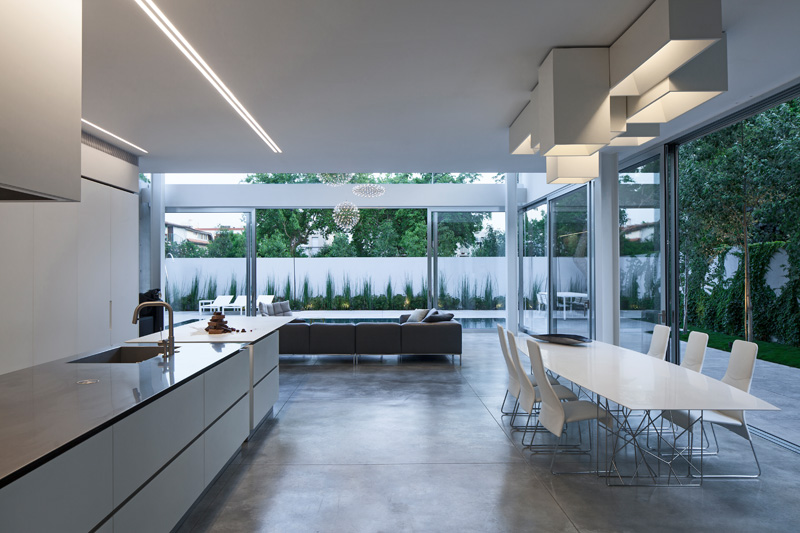 The home has a minimalist white kitchen, with a large island.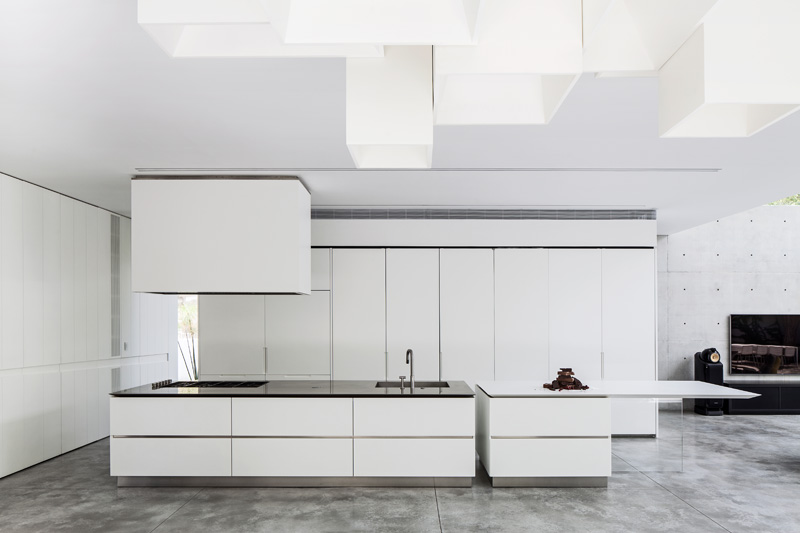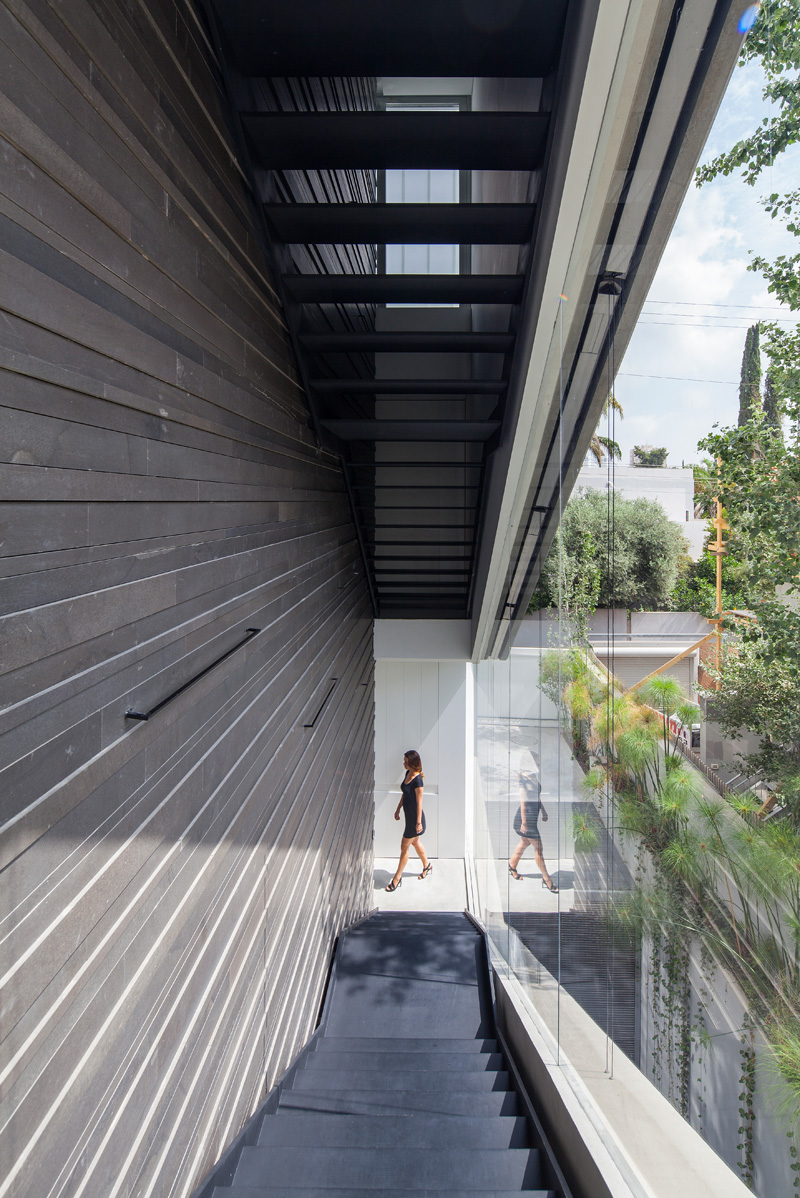 The balcony from the bookcase overlooks the living area below.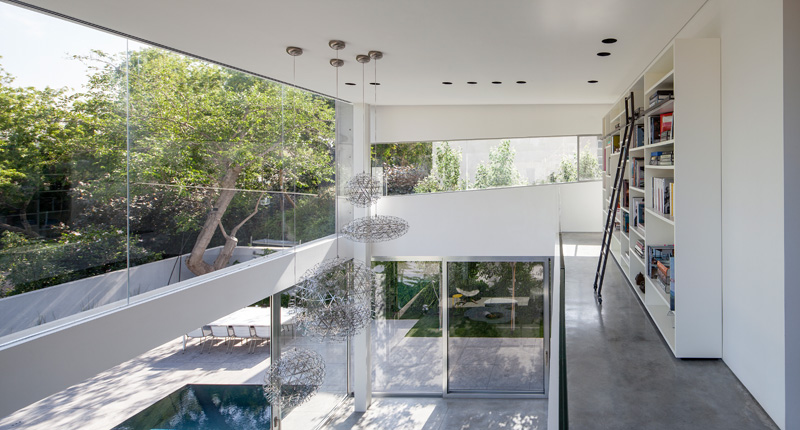 Large windows allow for plenty of natural light to flood the space.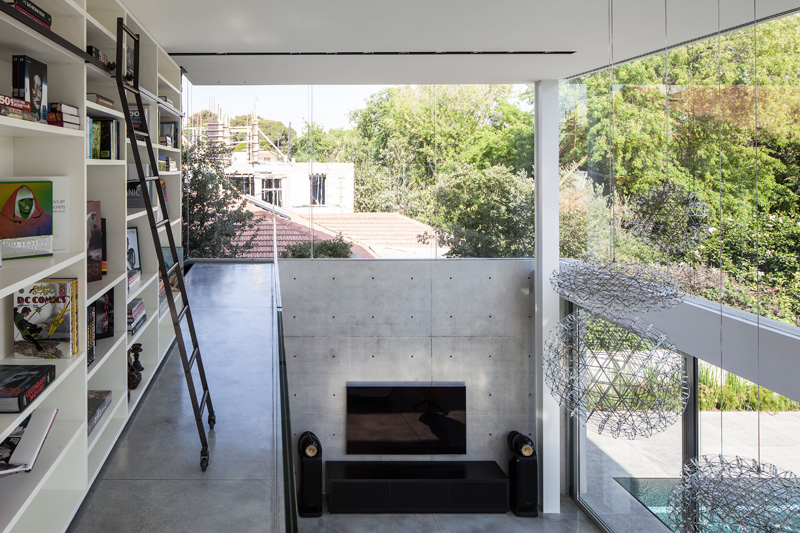 This bathroom is a dark contrast to the rest of the house.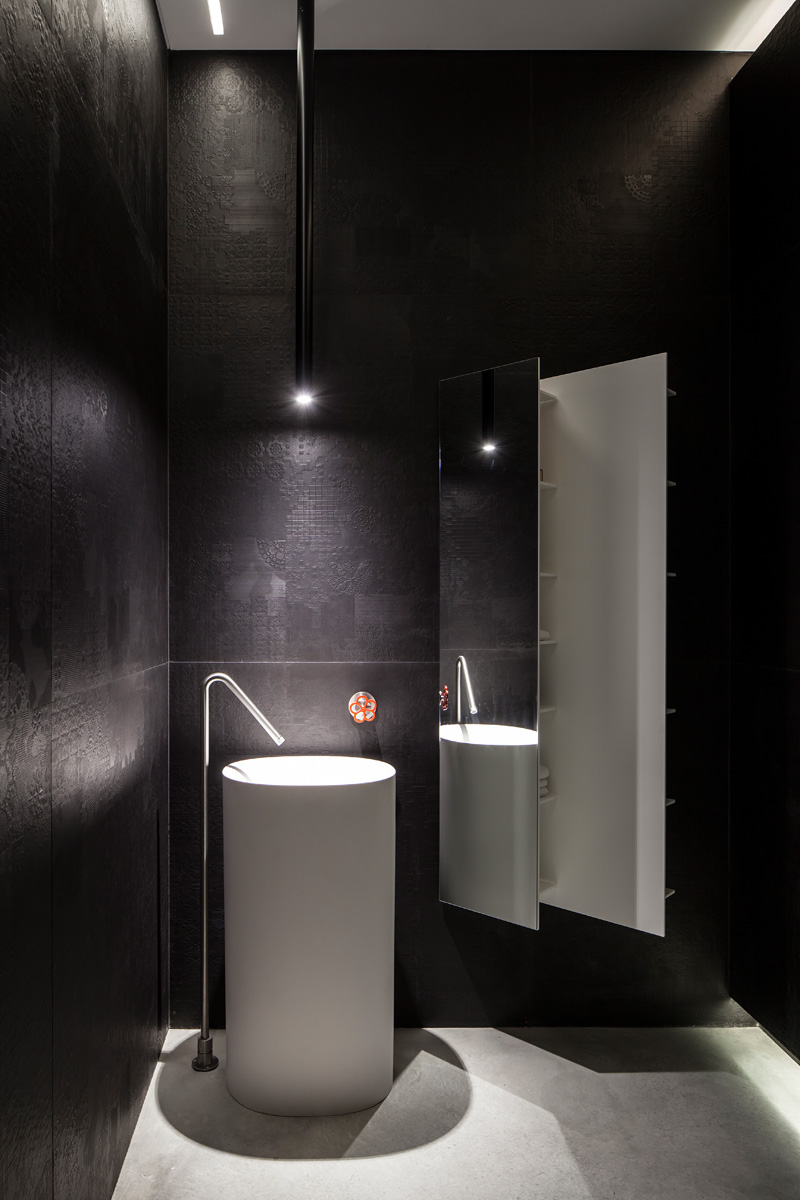 An upstairs balcony offers a private getaway.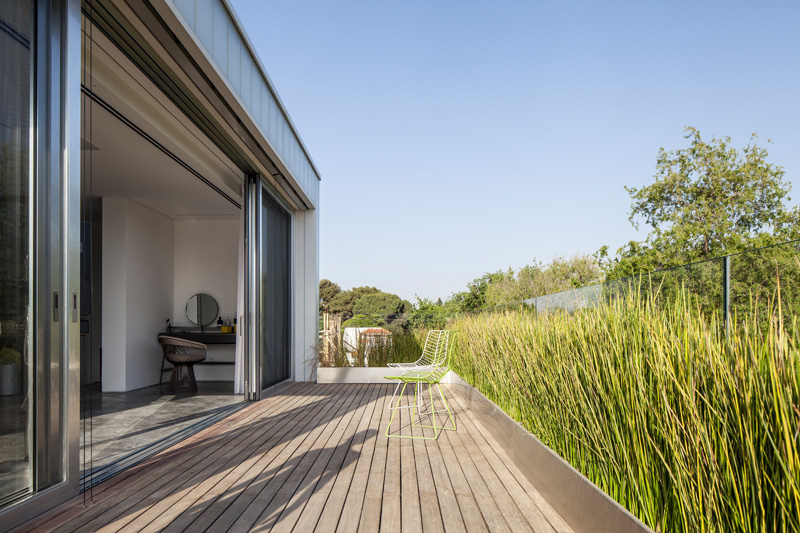 Pitsou kedem architects
Design team: Pitsou Kedem, Noa Groman
In charge architect: Noa Groman
Lighting design: Orly Avron Alkabes
Styling for photography: Eti Buskila