These plates are 100% made from leaves. Yes, you read that right, they're made from leaves.
This is Pedram Zolgadri and Carolin Fiechter, and they created leaf republic, a company that creates fully recyclable plates out of plant leaves.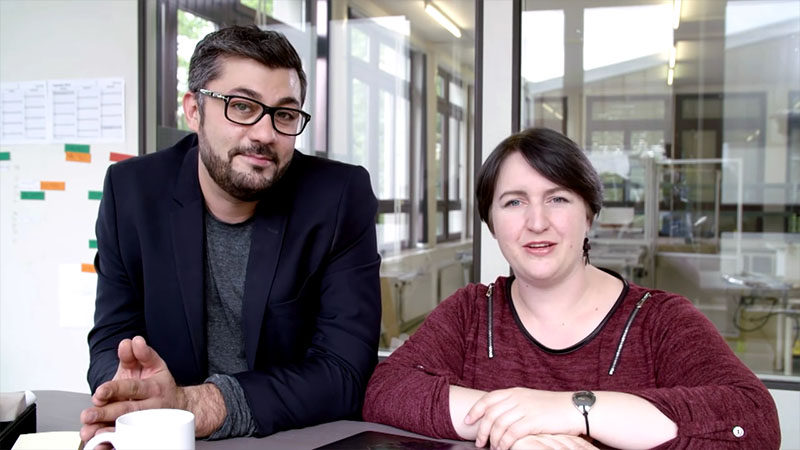 ---
They started out with a vision to create outdoor tableware that's as renewable and biodegradable as a leaf falling from a tree.
A few years ago, they started out in their living room testing the idea by taking leaves and pressing them together with a foot-powered stamping machine.
---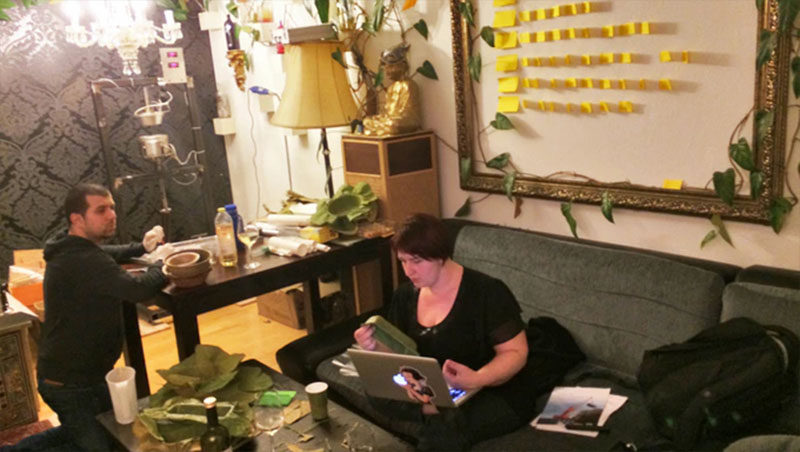 ---
Once they came up with the process and idea for the design, they worked together with a team of people to bring it to life.
---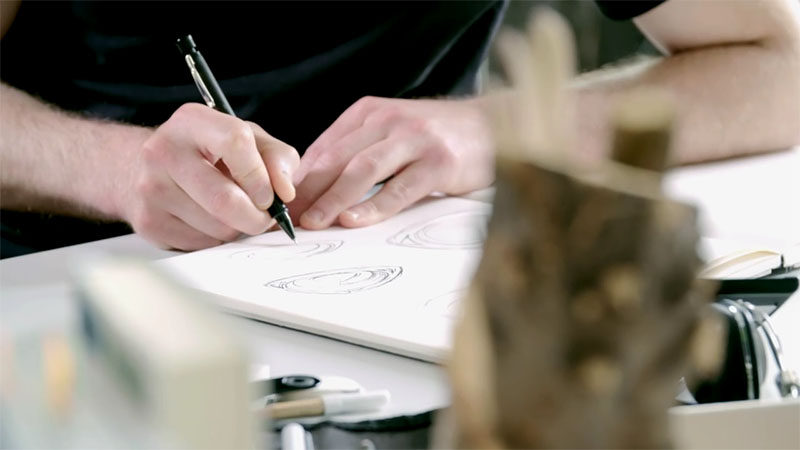 ---
The next step was to create the molds for the plates using CAD (computer assisted design) and CNC machines. By creating molds that would go on a larger pressing machine, they would then be able to easily compress the leaves together, creating the plate designs.
---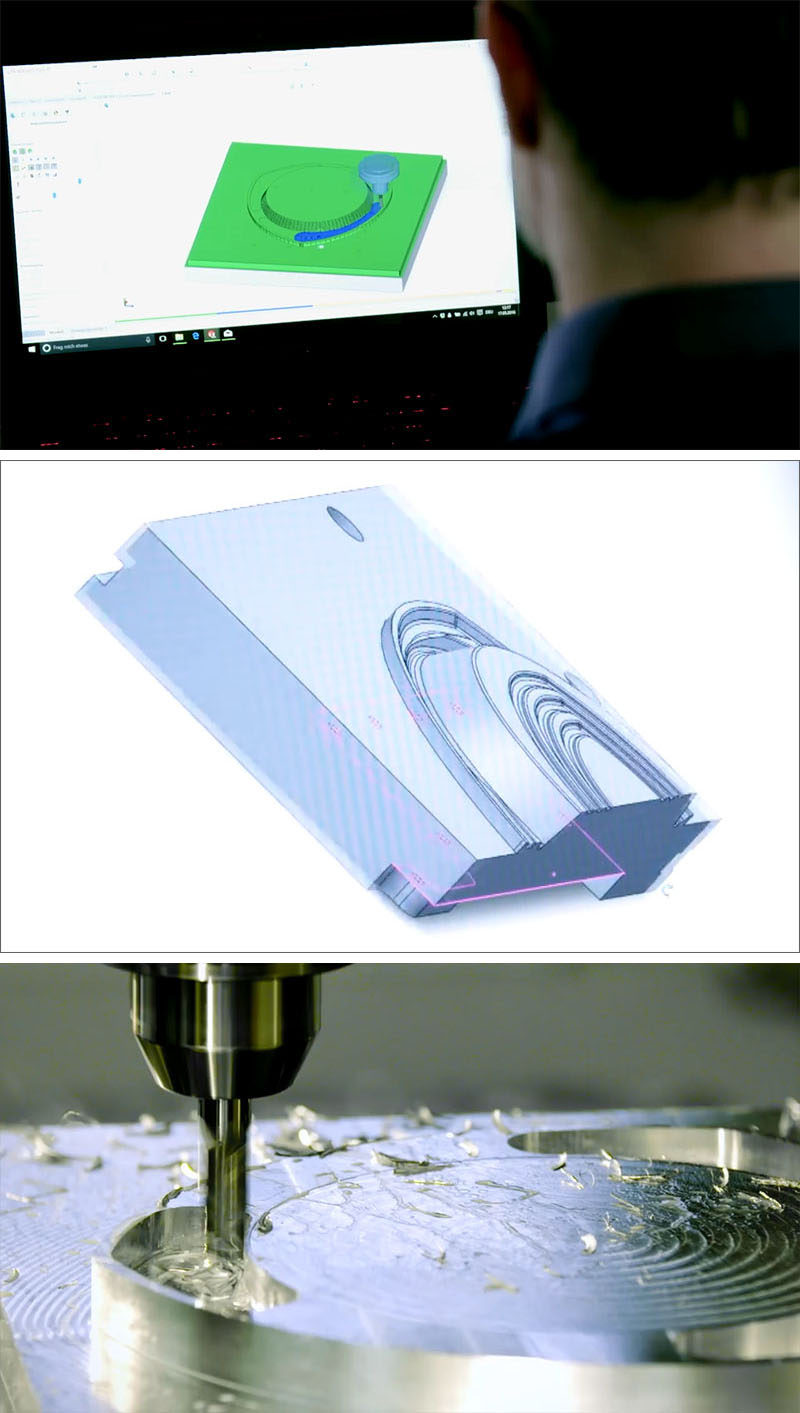 ---
Once the designs were finalized, it was then time to start making the plates and testing them.
---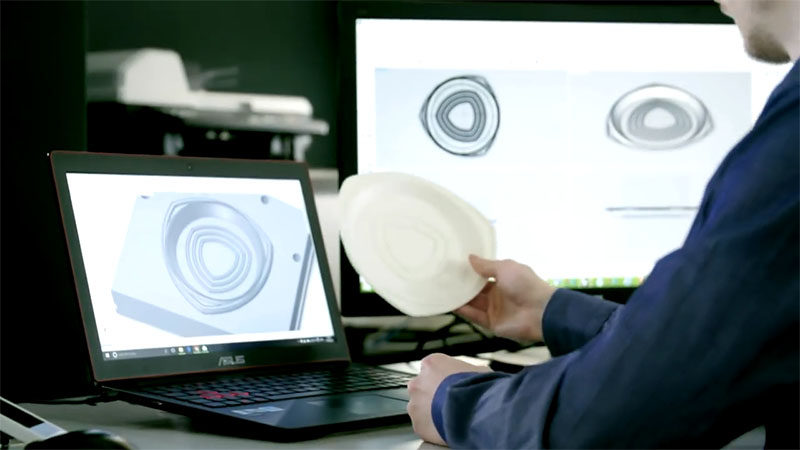 ---
Each plate is made from a group of leaves that are sewn together using fibers from palm leaves.
The plates are made by compressing three layers together, a bottom layer of leaves, a middle layer of paper made from leaves, and then a top layer of leaves.
---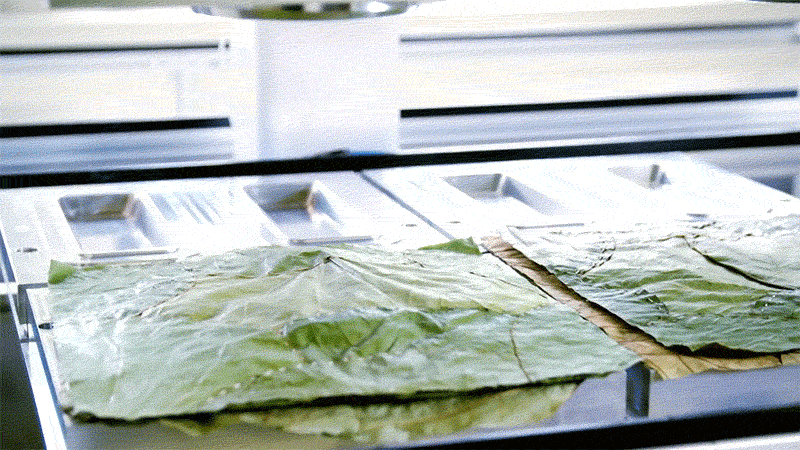 ---
Once pressed, the leaves (and the paper), are then made into the shape of a plate.
---
---
The end result is a plate that takes just 28 days to decompose.
---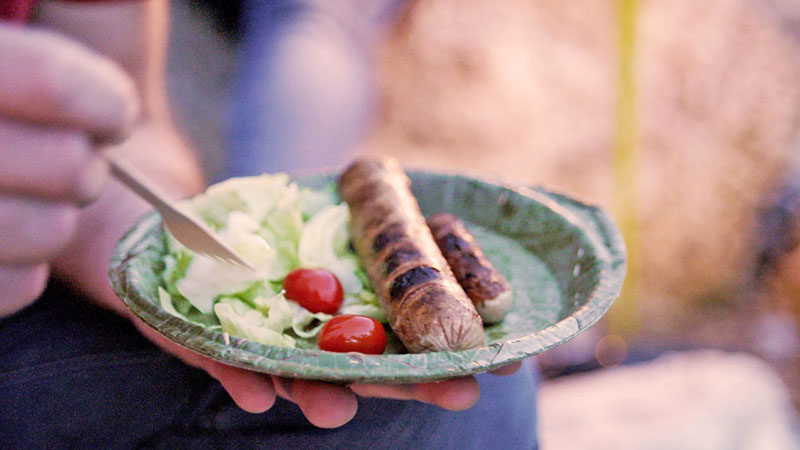 ---
And if you're worried about whatever you're serving on them leaking onto your hands, you don't need to be, as they're also waterproof.
---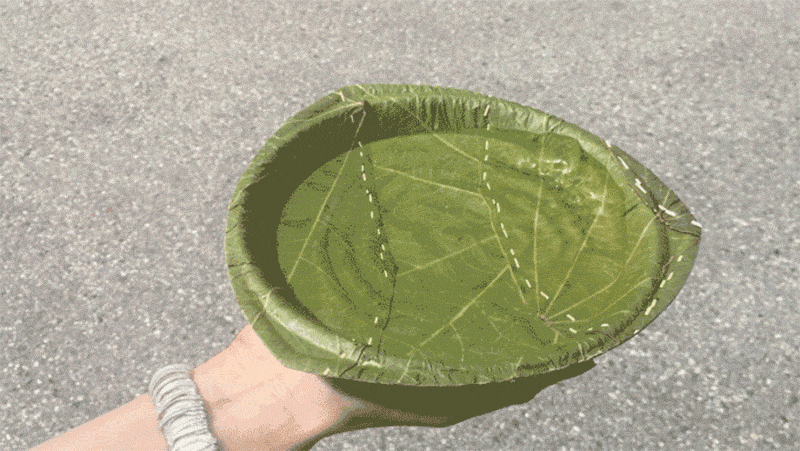 ---
Watch the video below to learn more, or visit their website here, or Kickstarter campaign, here.
---