SOESTHETIC GROUP have designed the Ukrainian offices for Playtech, a online gaming software company.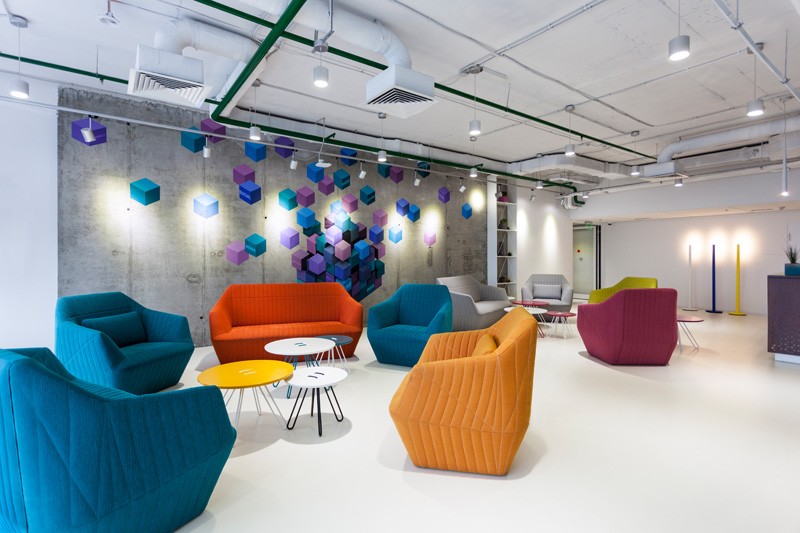 The designer's description
The office is located in the new business centre Gulliver. A major feature is the panoramic view along the entire perimeter of the building.To incorporate this we were trying to make the interior with maximum light, transparent and cosy at the same time.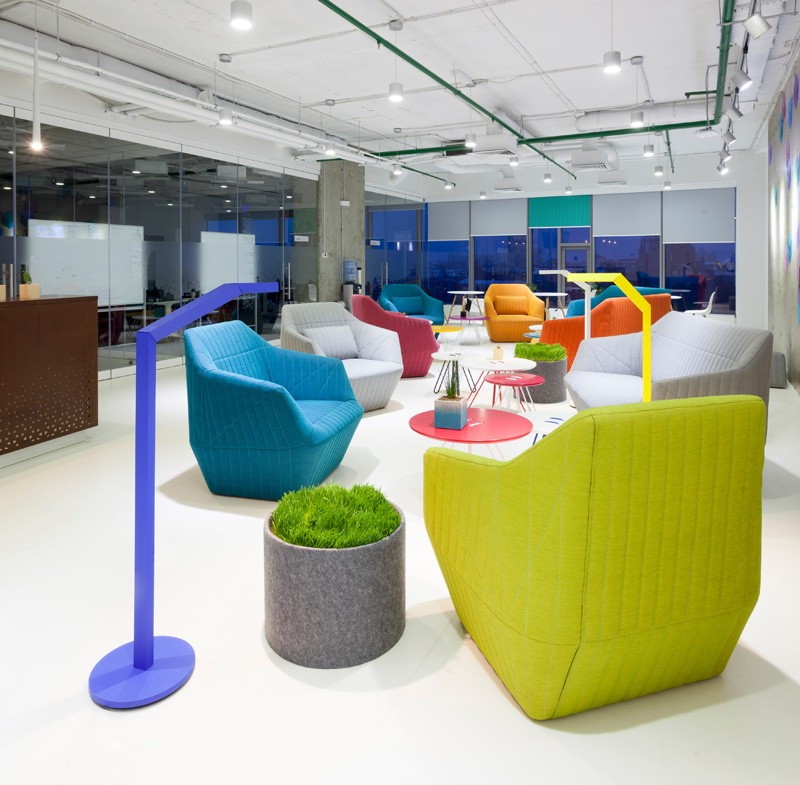 To maximise the ceiling height we left the concrete ceiling slabs open with visible engineering structures. Given it was a large office we focused our attention on highlighting the public use areas of the reception, coffee points, relaxation and activity areas.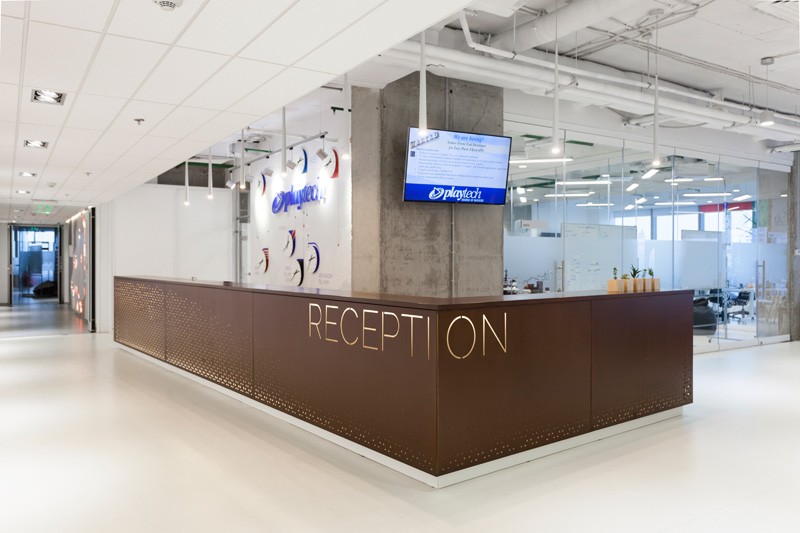 The reception is made of roast metal with gradient perforated pattern. Lighting hidden behind the perforation creates a pattern on the floor.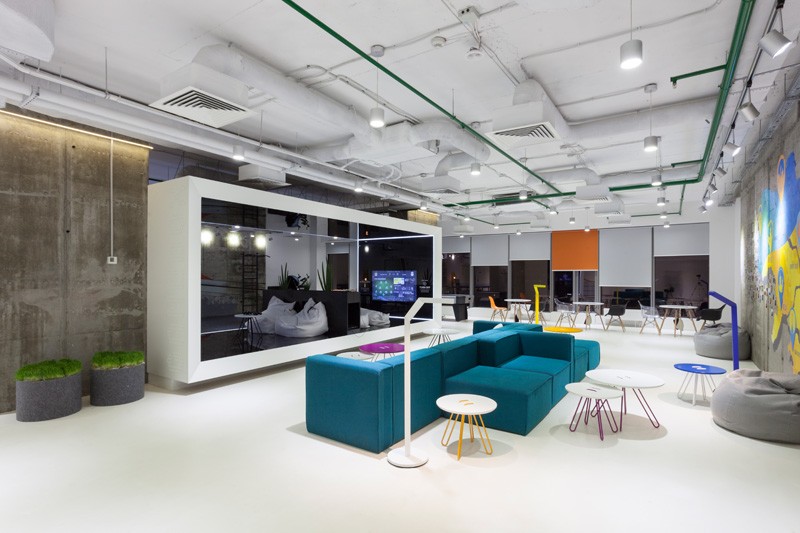 The main element of the activity area become the GAME BOX. It's made of perforated MDF with inner surfaces of black tempered glass.Screens for playstation games are installed behind the glass. A LED profile runs along the perimeter. It reflects on the glass surfaces and creates an unusual virtual atmosphere. All features connect at an accurate 45 degrees to make the complex technological interactions work.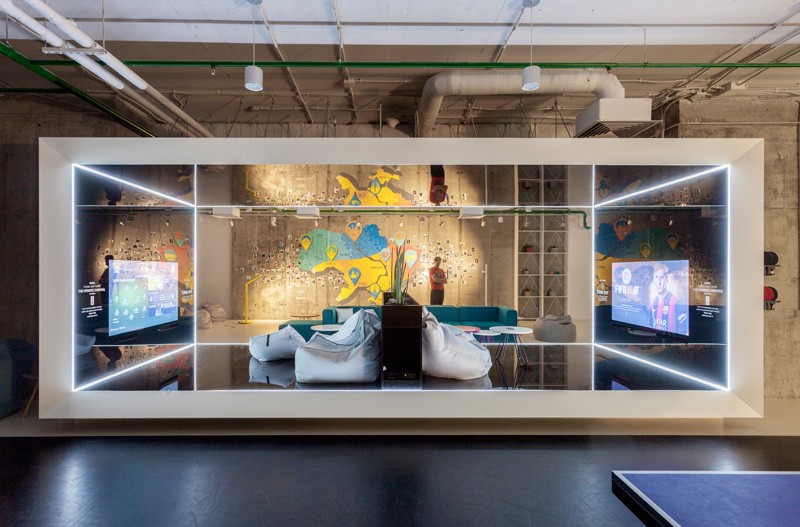 The shape of the perforation is the same as the cutting on the GAME BOX facades and includes the Playtech logo detail. We paid attention to the visual graphical navigation so it lets the company employees understand the floor layouts and ease the use of public areas and subjects.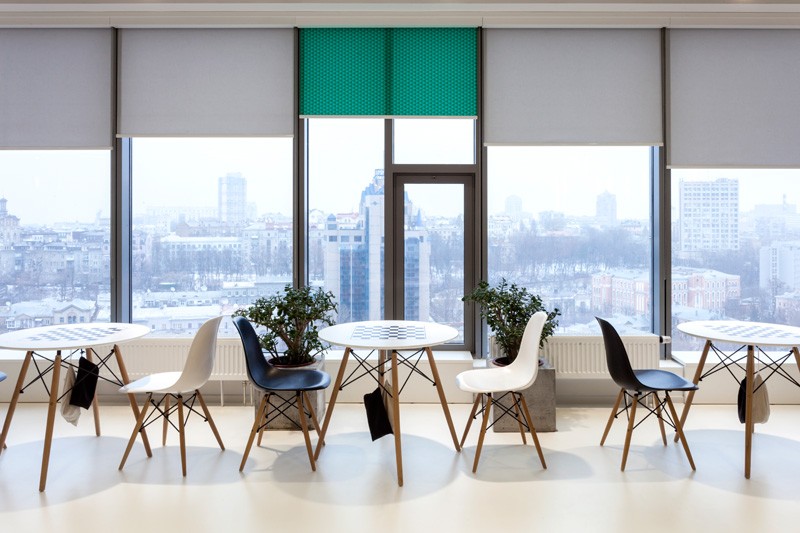 Design: SOESTHETIC GROUP
Photography by Alex Pedko