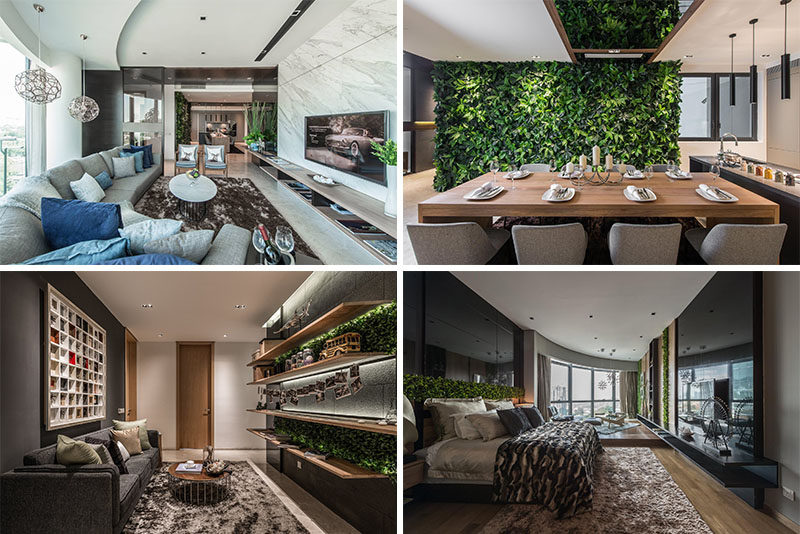 When asked to create a show unit in an apartment building in Kuala Lumpur, Malaysia, interior designers Nu Infinity thought about who the owner of this apartment might be before starting the design.
They decided that the owner would be an avid traveler and photographer, and that the apartment should be designed to incorporate natural materials into the interior to create a calm relaxing space, perfect for retreating to after a busy trip.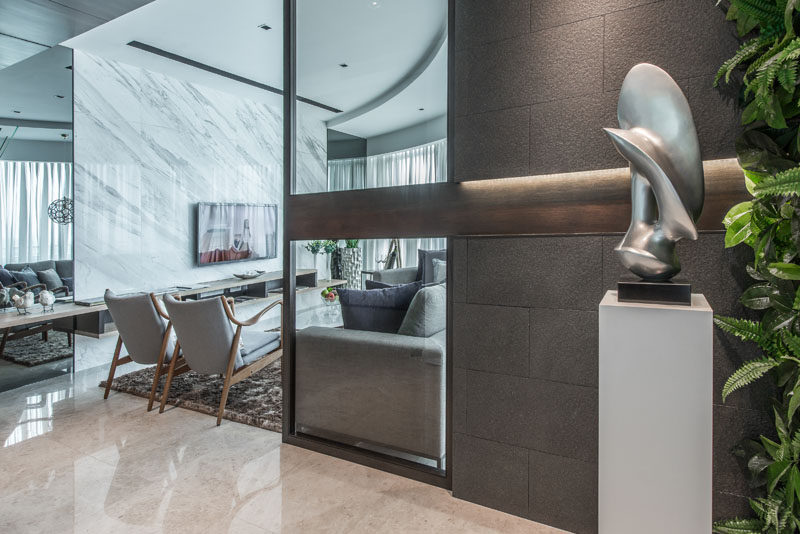 ---
Upon entering the home, there is greenery everywhere, like the green walls and this striking arrangement positioned in front of a mirror.
---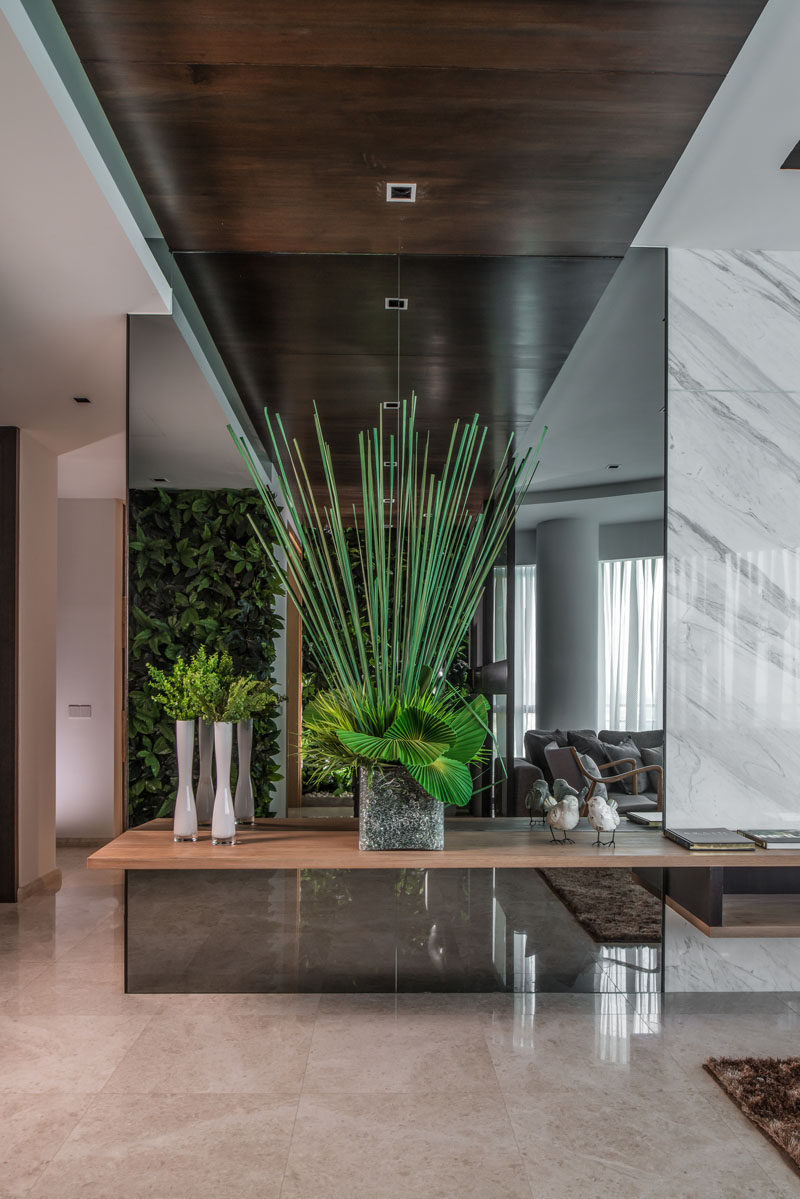 ---
Next to the arrangement is the living room with curved floor-to-ceiling windows to enjoy the view.
---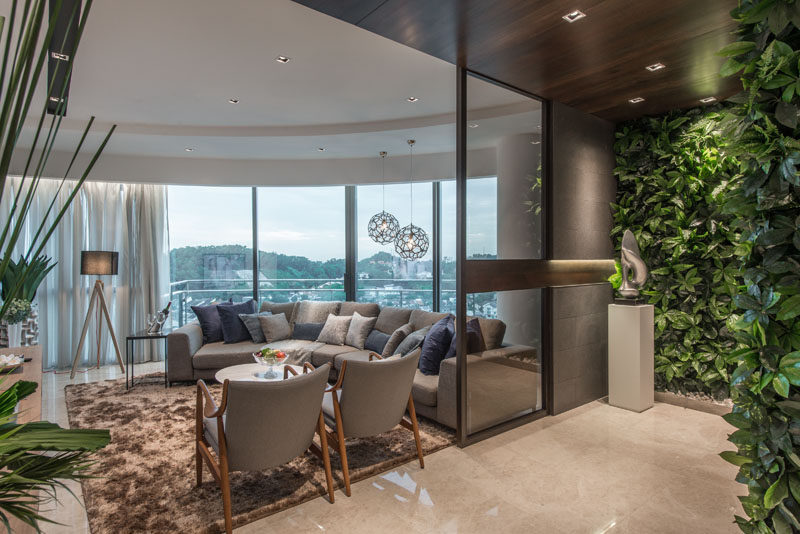 ---
The living room is filled with soft colors and natural elements, as well as a curved sofa that matches the curve of the window.
---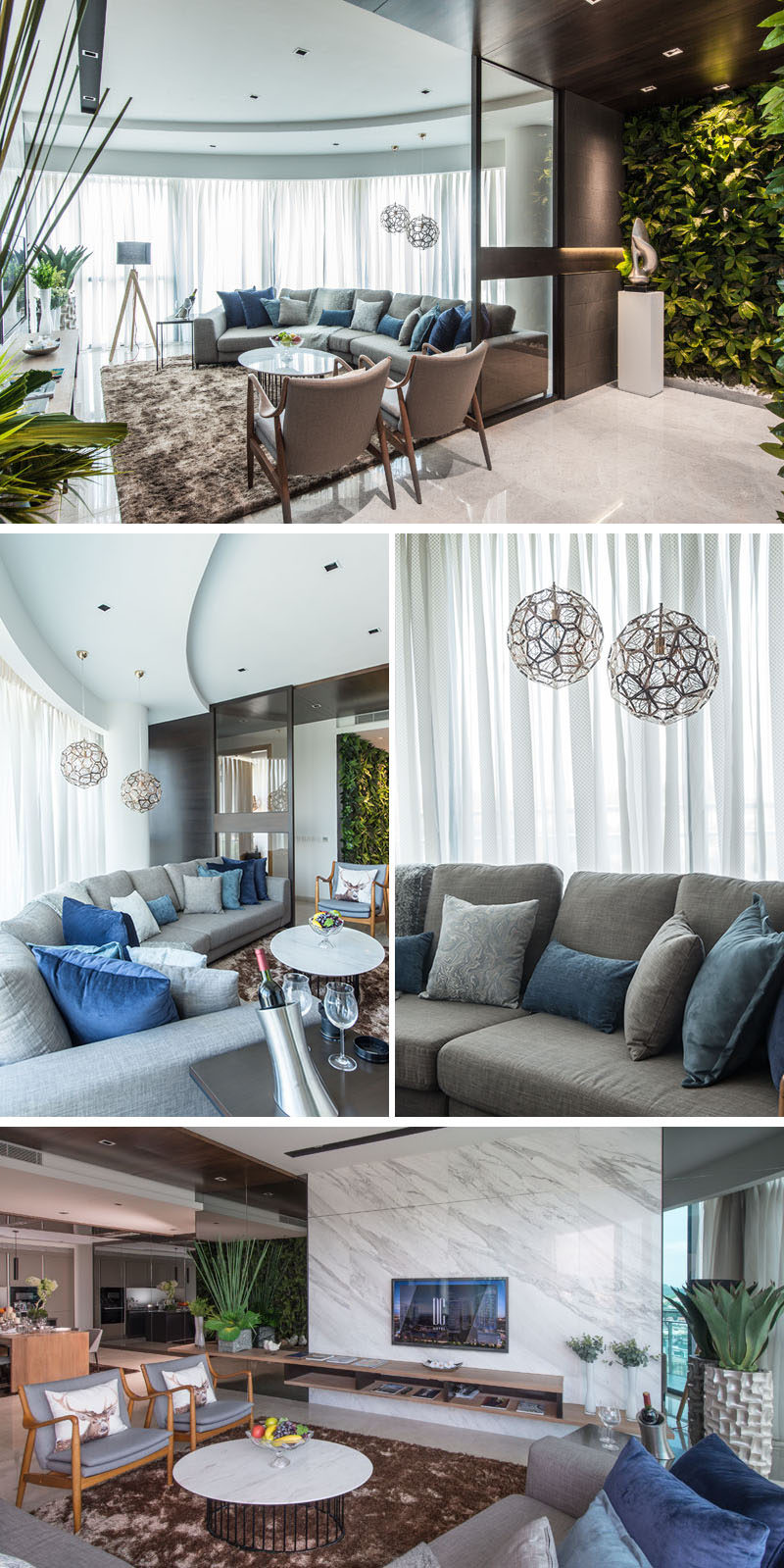 ---
Heading out of the living room, you can see natural elements, like the wood feature ceiling and another green wall next to the dining area.
---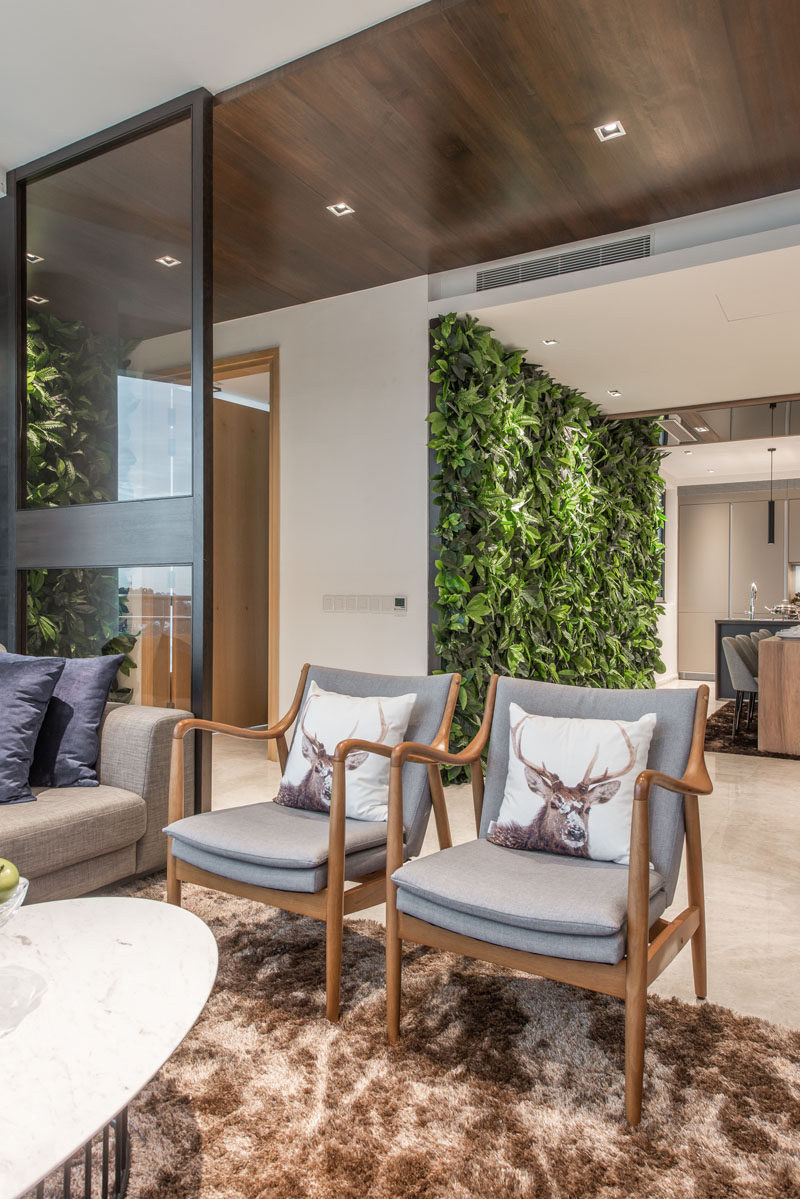 ---
A long wooden table with plenty of room for 8 people is perfect for entertaining.
---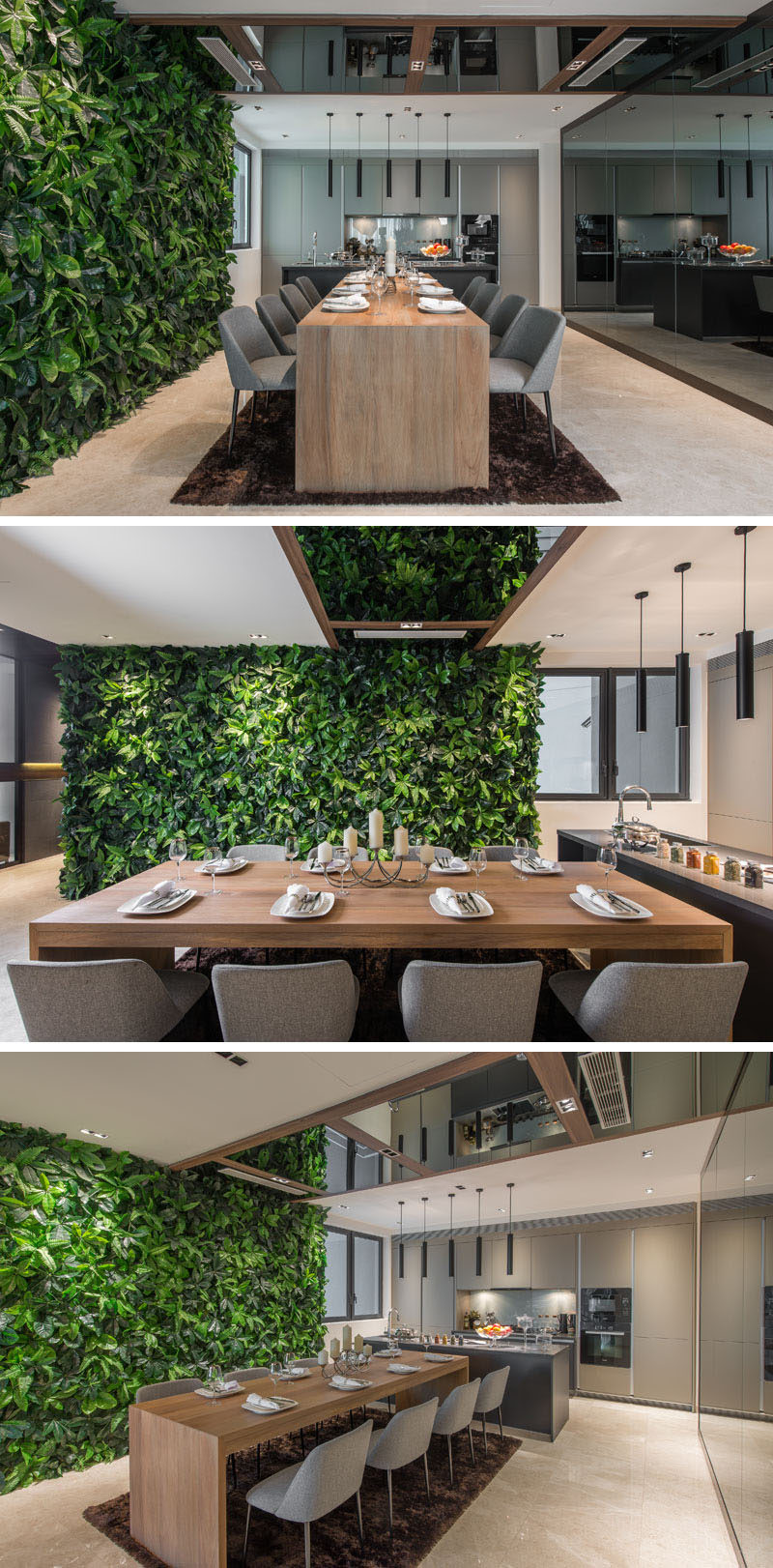 ---
At the end of the dining table is the kitchen, full of grey cabinets with matching countertops, and 5 individual pendant lamps hang above the kitchen to light it up.
---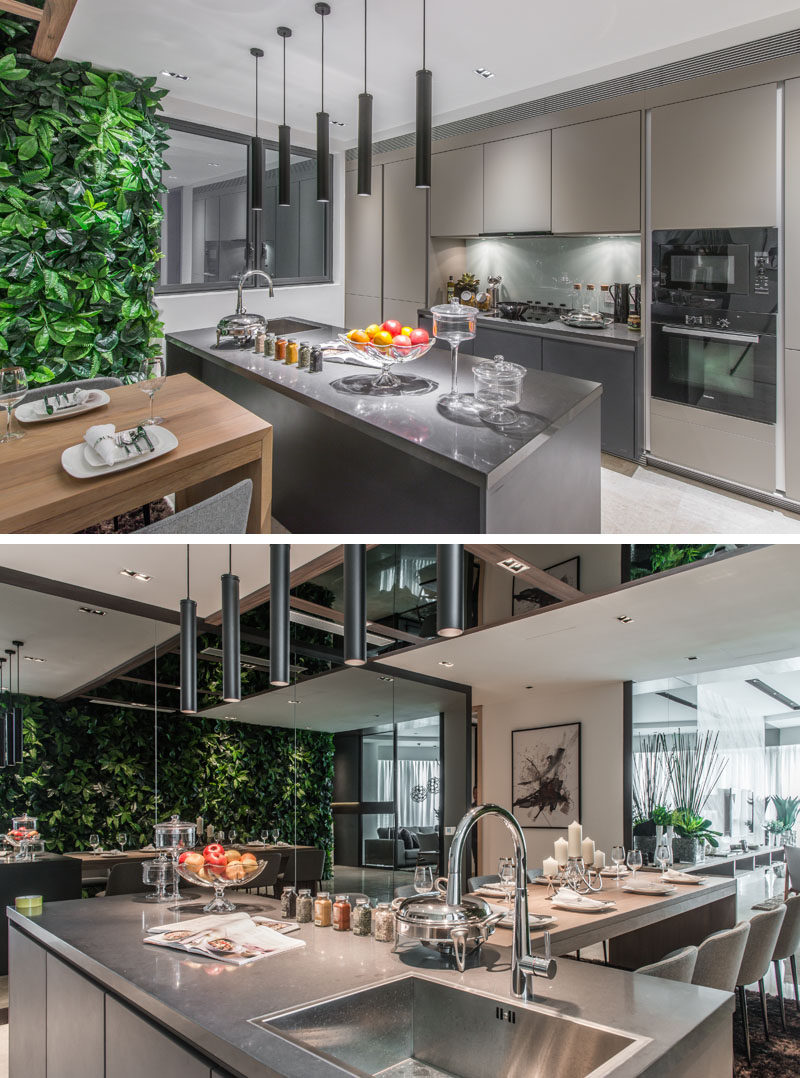 ---
The apartment also has a second lounge area, with plenty of shelving and room for a few stools. There's also a wall of mirrors to help make the space appear larger.
---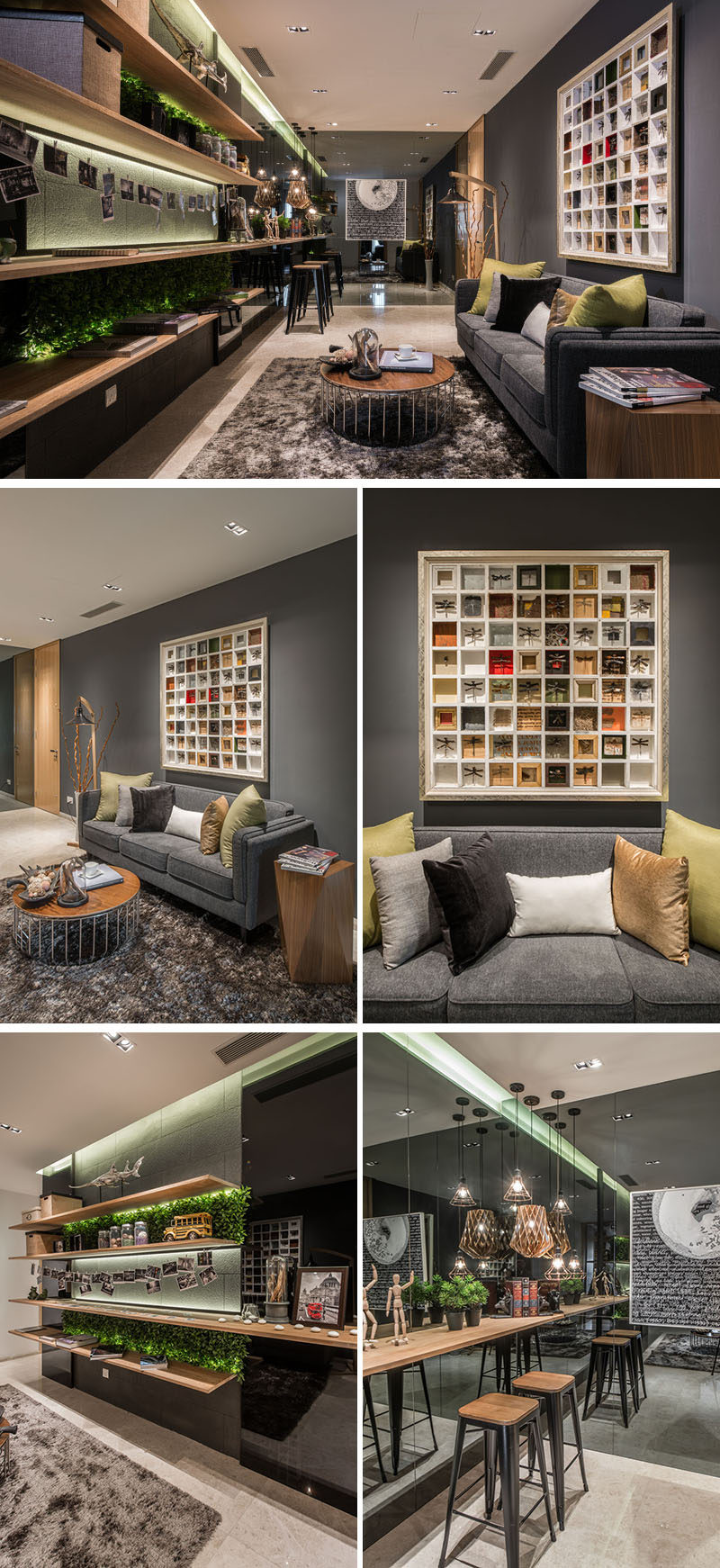 ---
The master bedroom is definitely a private retreat, with a dedicated space to relax and read a book.
---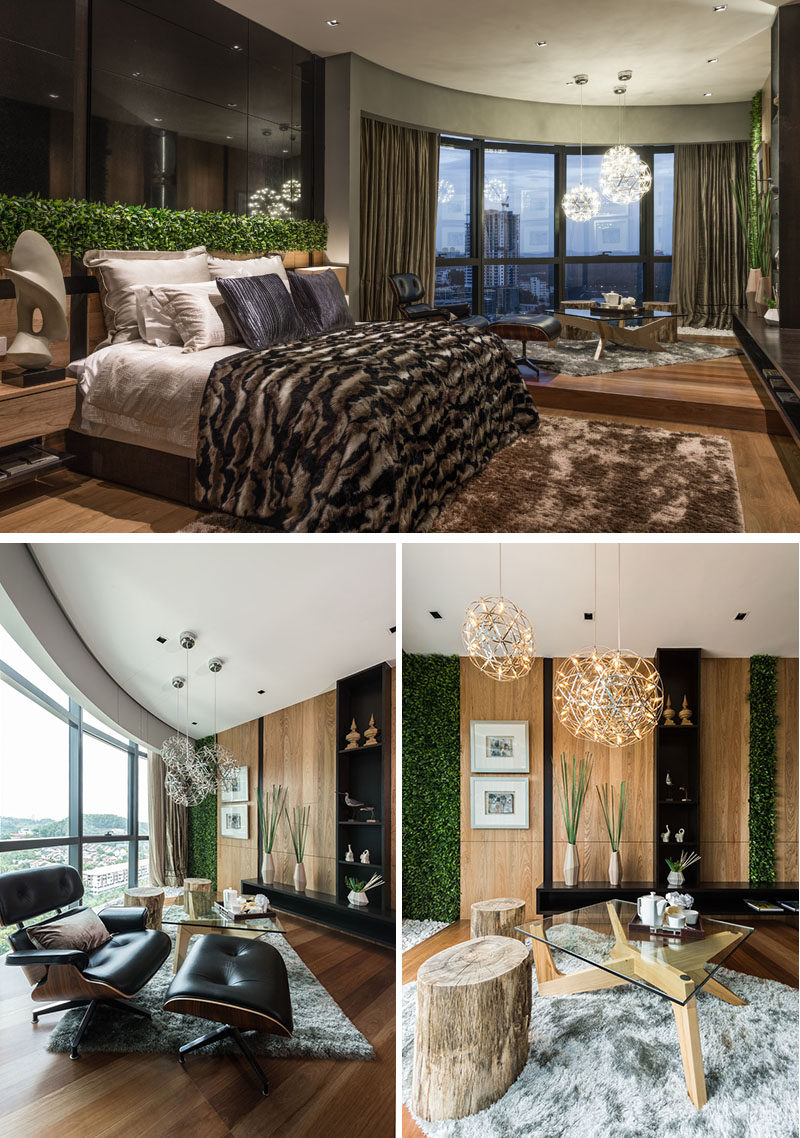 ---
To reach the master bathroom, first you must go through the walk-in closet.
---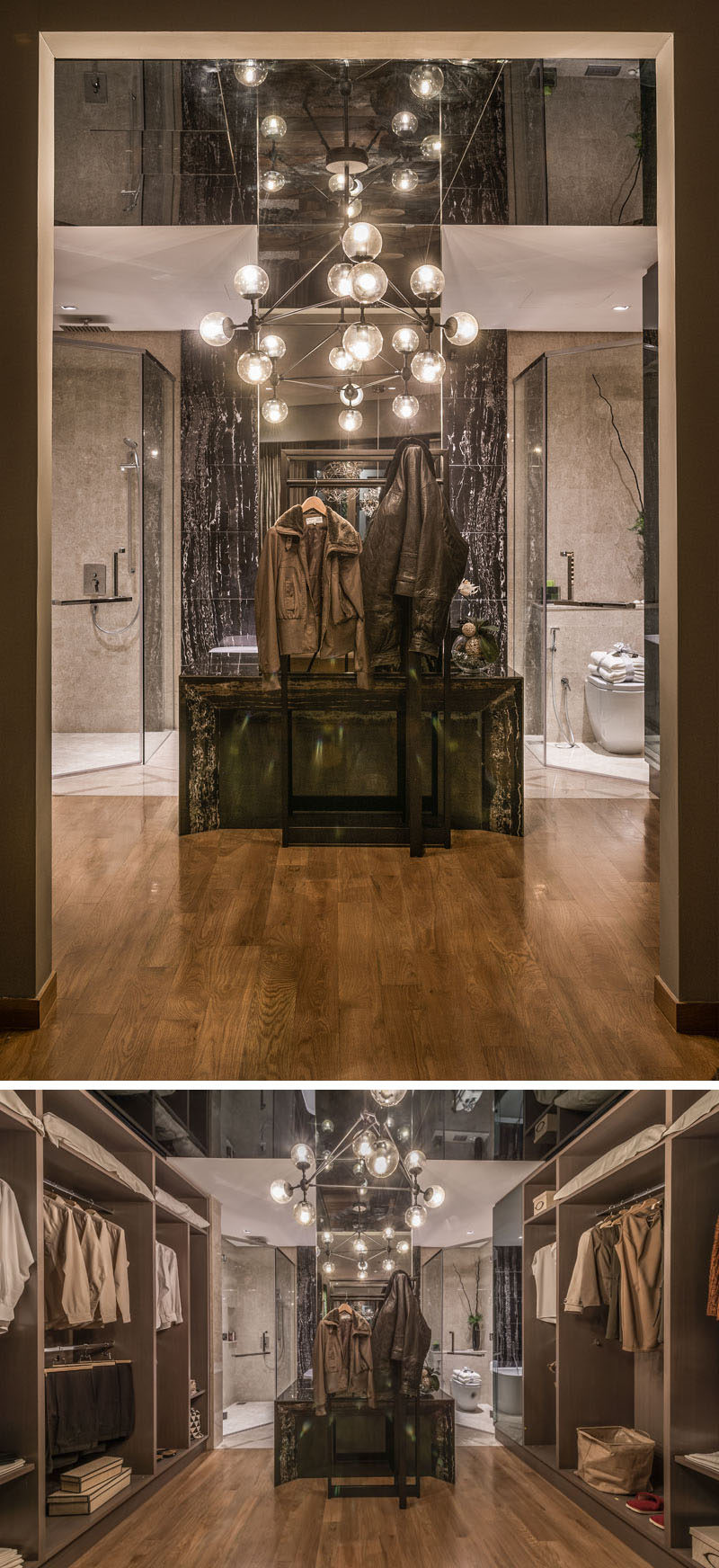 ---
Behind the walk-in closet is the bathroom, with a stone feature wall behind the bath, and the glass enclosed shower tucked into the corner.
---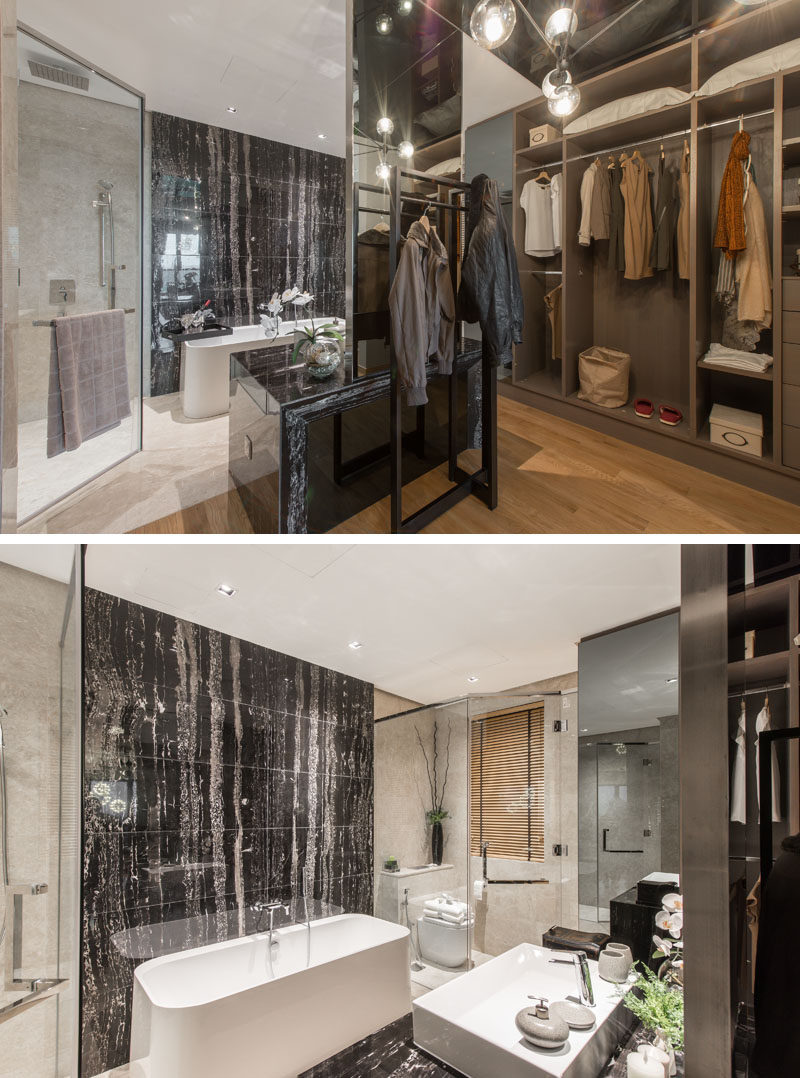 ---
In the second bedroom, the natural touches continue, with a wooden feature wall and the addition of plants and flowers as decor.
---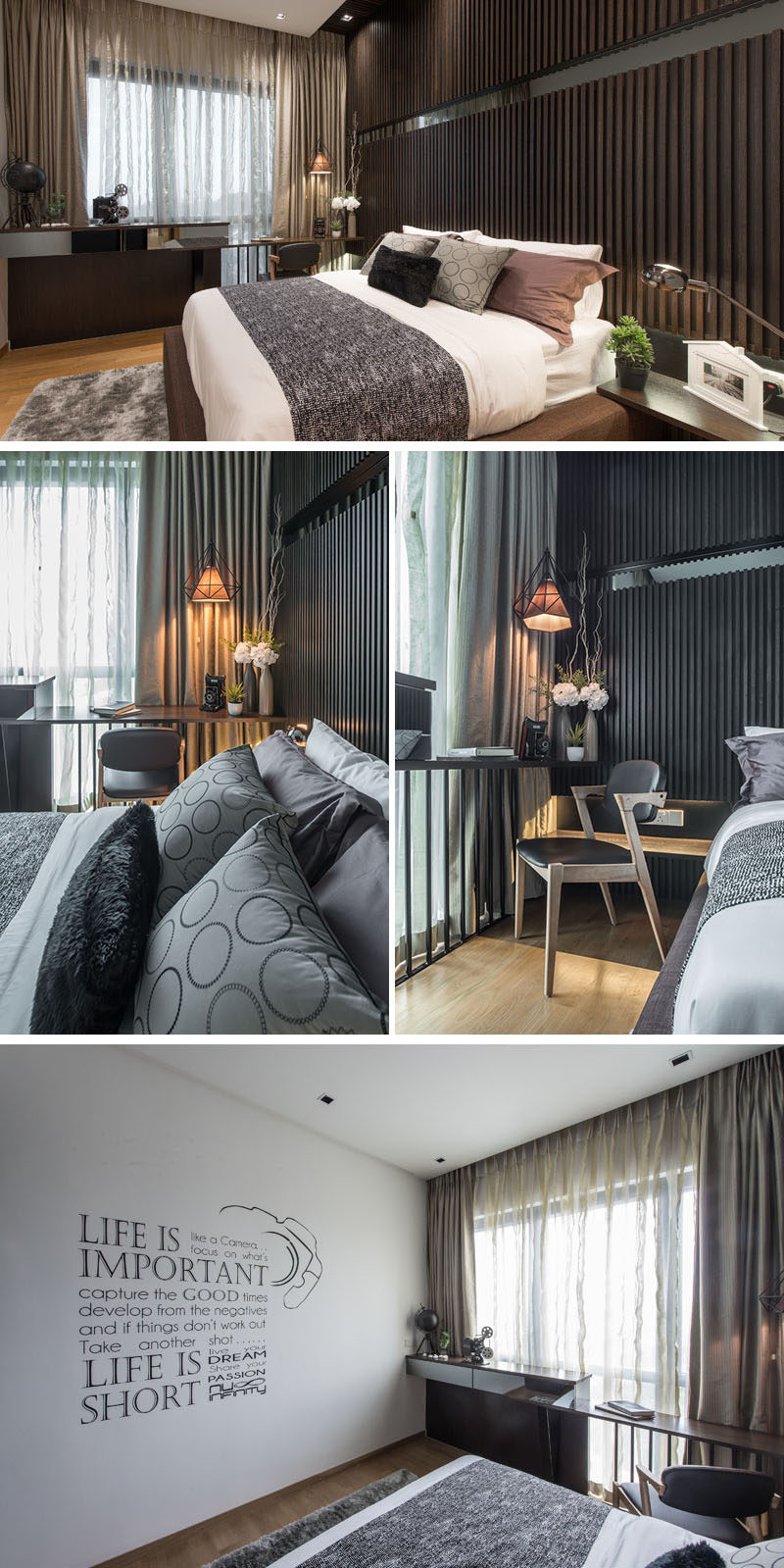 ---
In the third bedroom, there's a custom designed desk and graphic wall art.
---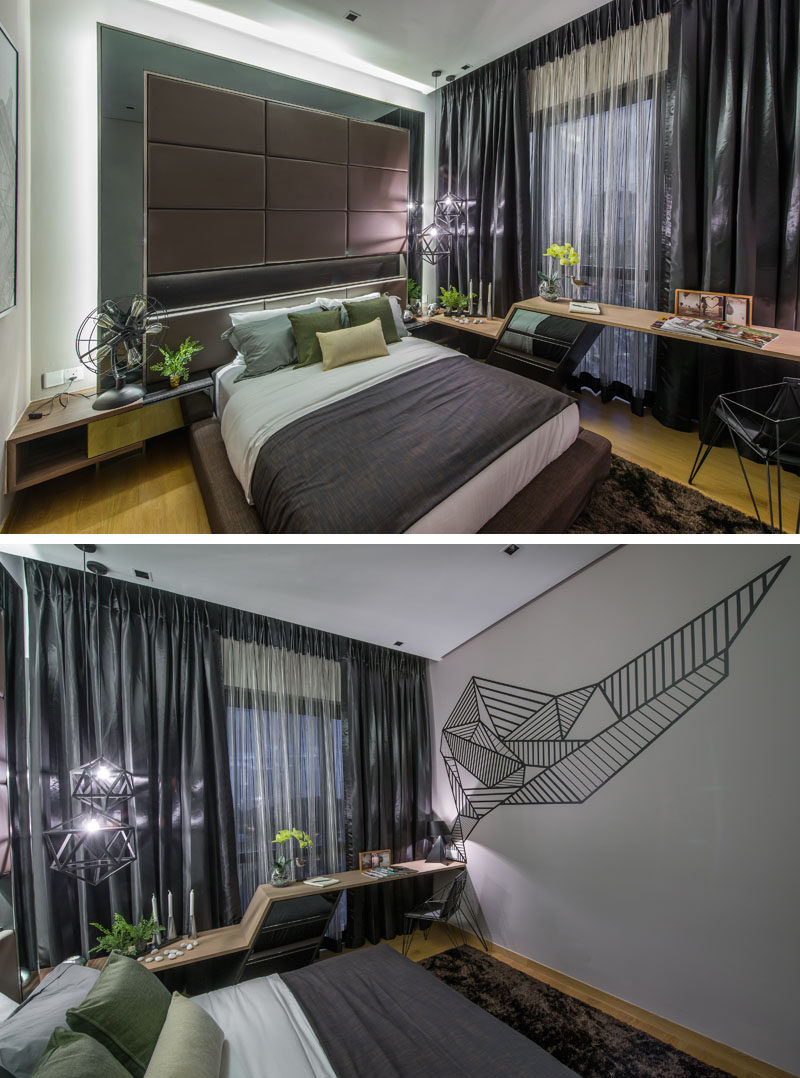 ---