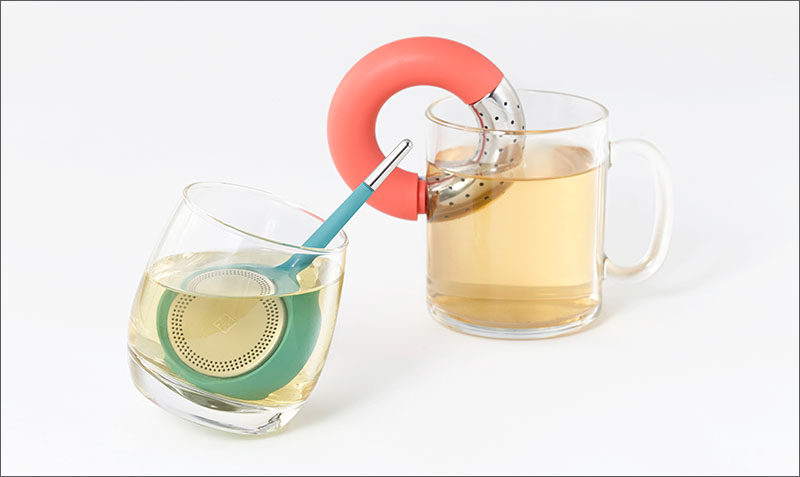 Hong Kong based Ponti Design Studio have introduced Koma and Torus, two tea infusers for the kitchen utensil brand Ommo.
Koma has a round base and a long stainless steel-trimmed handle which offers a comfortable grip to stir the tea. The cover made from brushed steel can easily be opened and closed at the touch of a finger for quick refills.
Torus is the donut-shaped tea infuser that can cling to any cup. Torus can also be stored on a stand that can hold up to three infusers.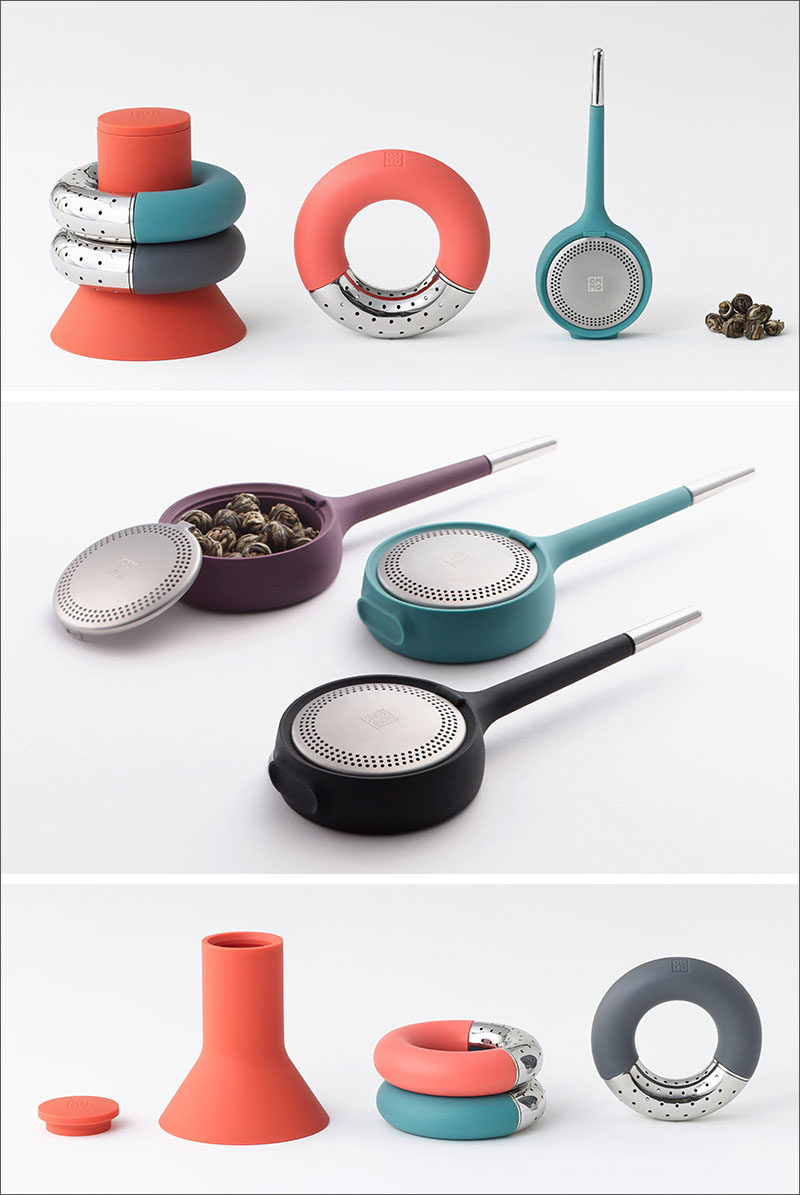 ---