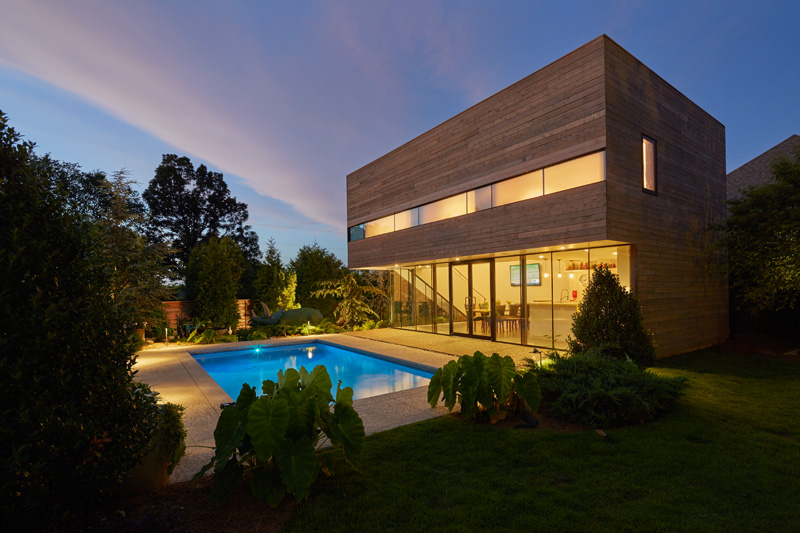 Marlon Blackwell Architects have designed a pool house for a suburban home in Springdale, Arkansas.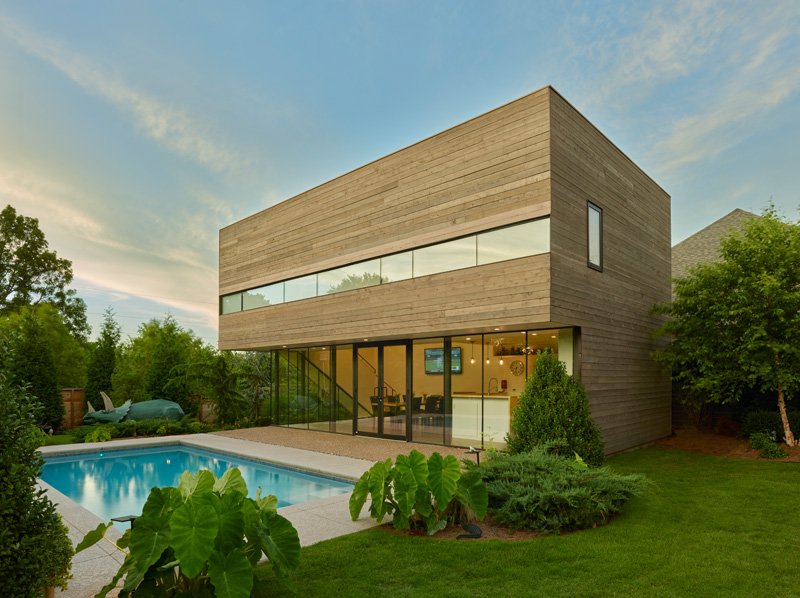 Measuring in at 945 square feet, the pool house is wrapped in subdued cedar siding.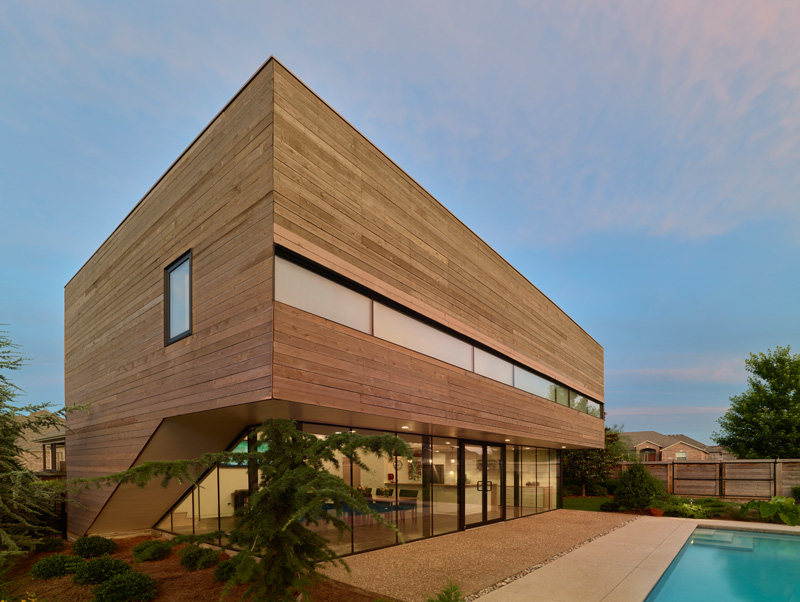 The lower level opens up onto the pool terrace, establishing a transparent base that allows visitors to flow freely from outside to inside.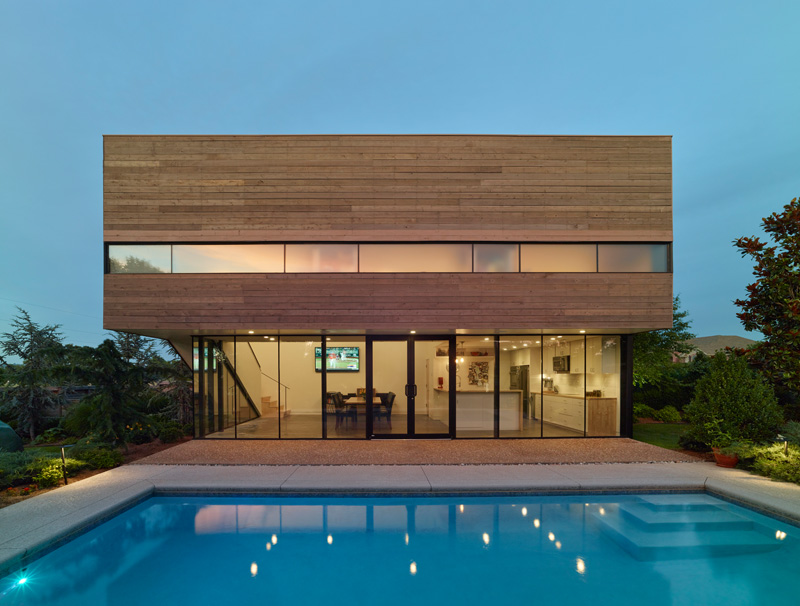 An angular cut-out section of windows open up the corner of the building.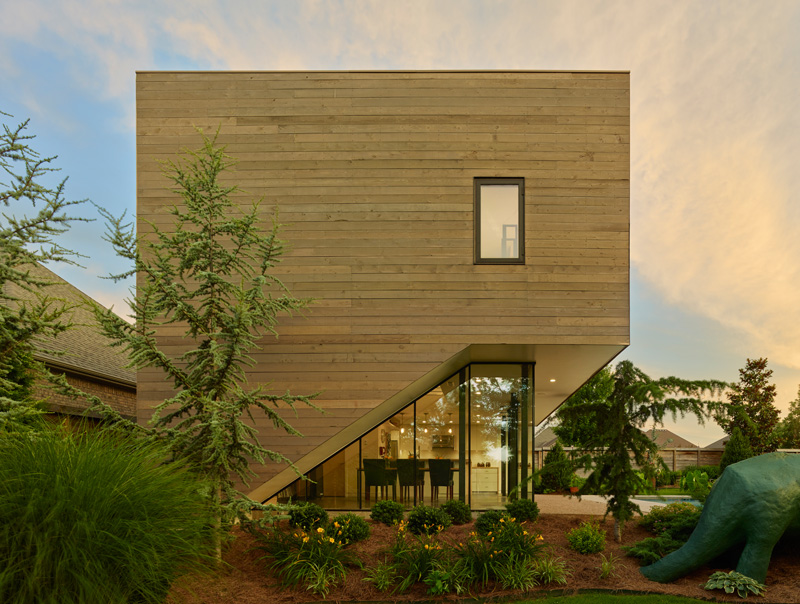 The wall of windows allow natural light to flood the interior space.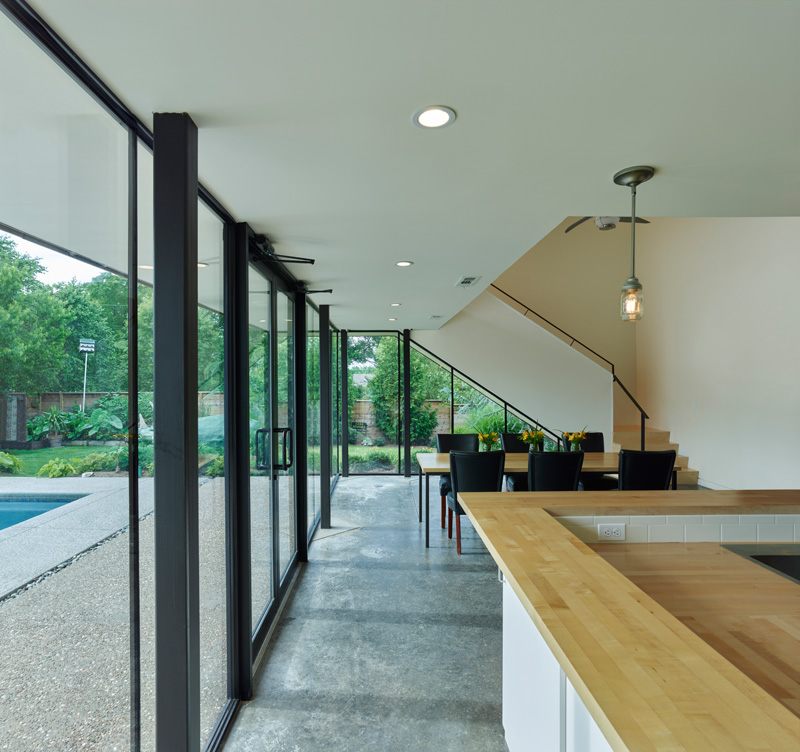 The lower level includes an open plan dining and kitchen area.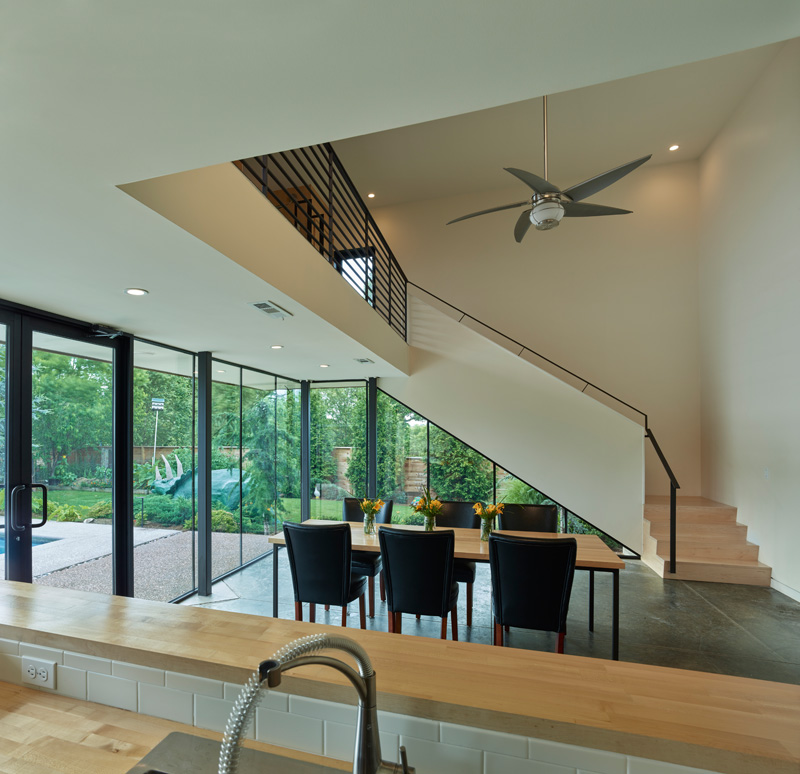 Heading upstairs, there are six bunk beds that are illuminated by a horizontal band of light from the windows.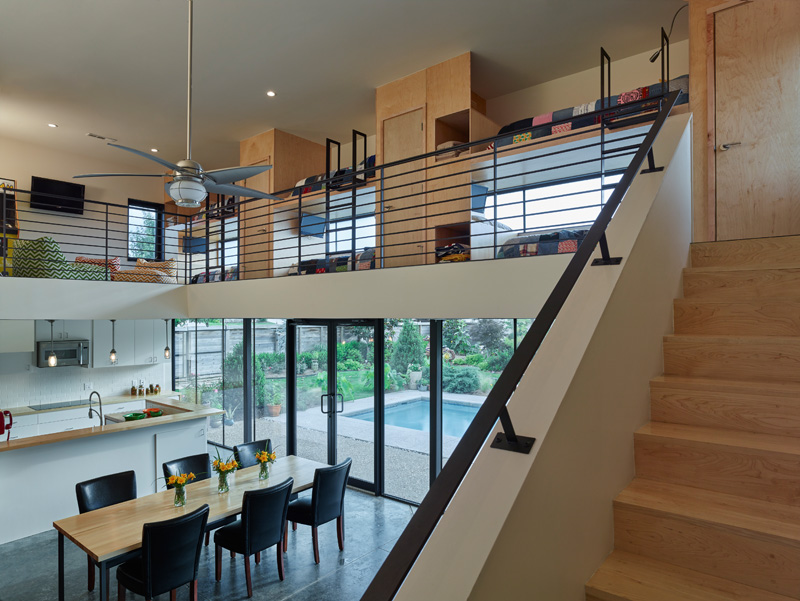 Cubbies and closets are carefully integrated into the bunks, similar to the interior of a ship's cabin.