CplusC Architects and Builders designed the Queens Park Residence in Sydney, Australia.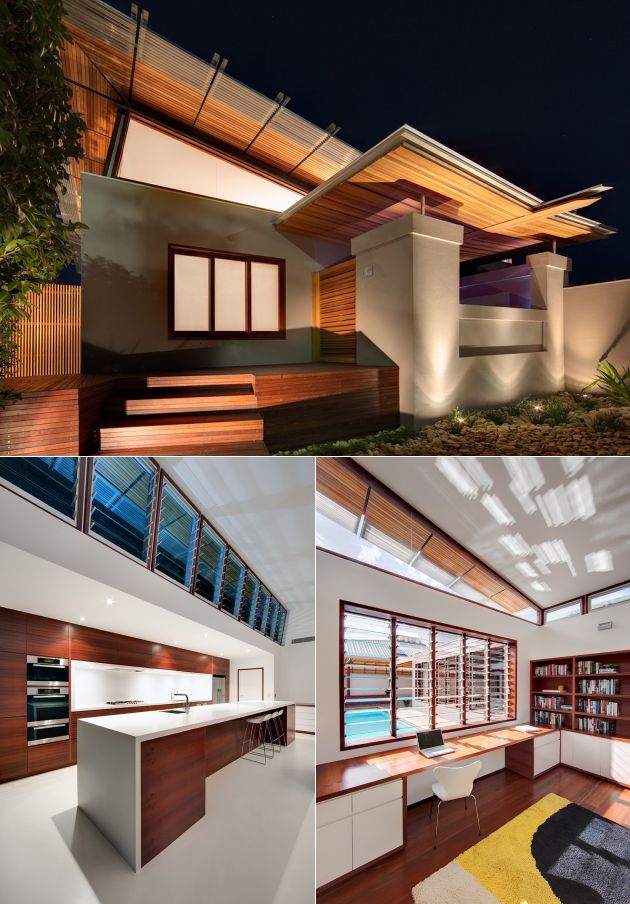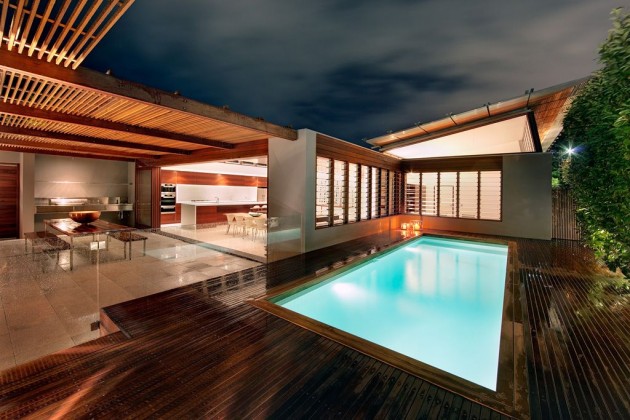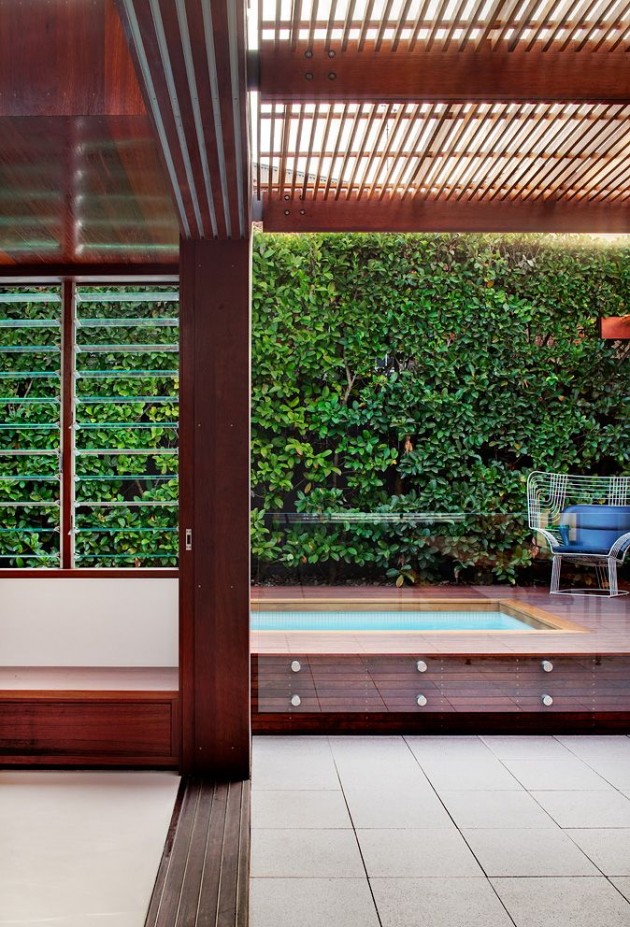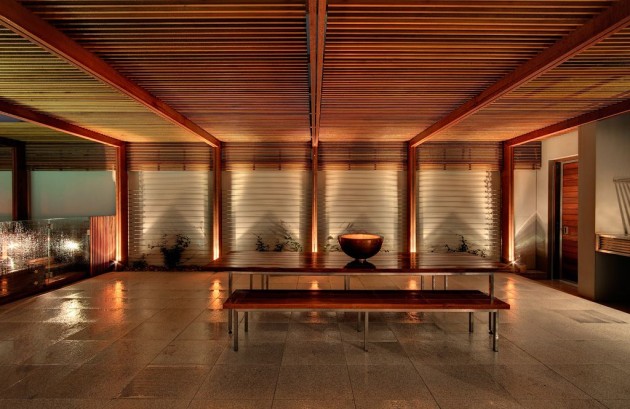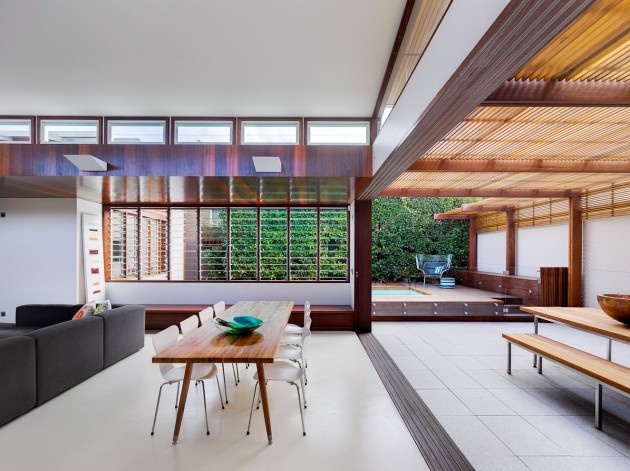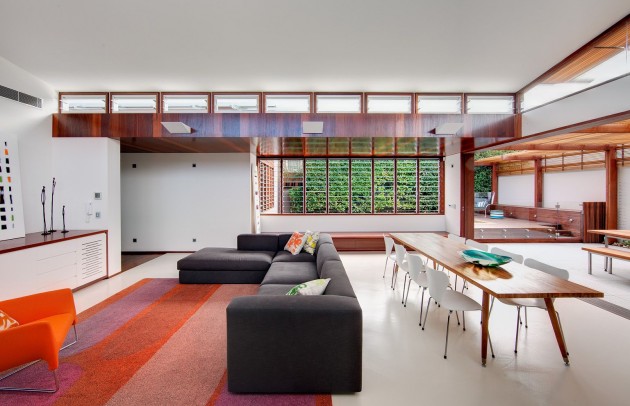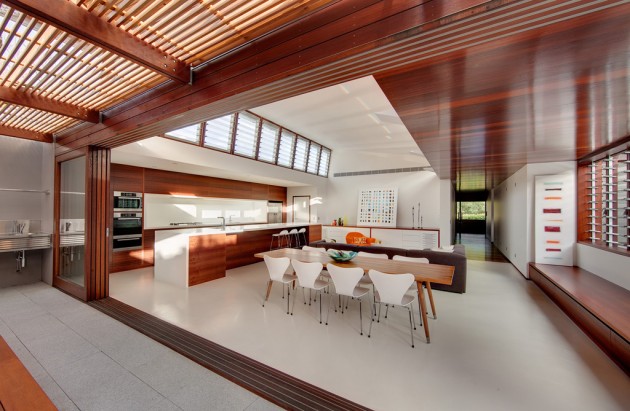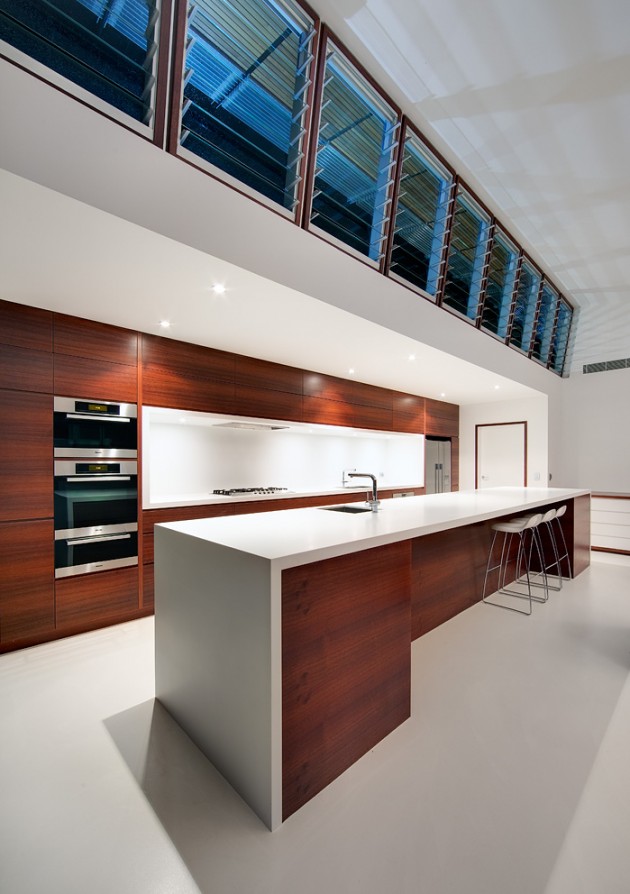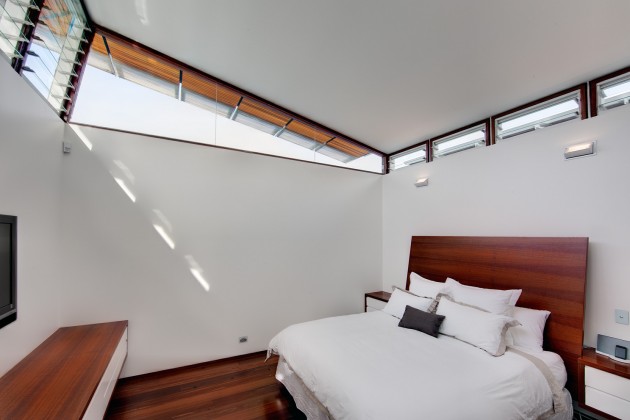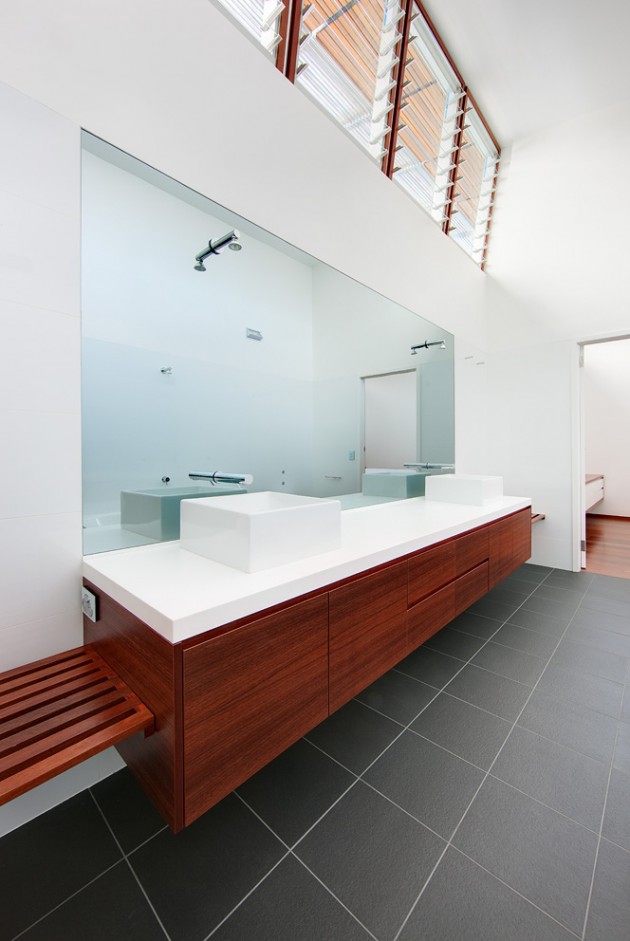 From the architects
Inspired by the experience of sheltering in the dappled light under the canopy of the Morton Bay Figs in adjacent Centennial Park, the design of the Queens Park Residence has stemmed from an appreciation of timber from concept through to execution. As both the architects and builders for the project, CplusC has drawn upon the qualities of timber to heighten the experience of this urban site.

Integral to the design of the house, and carried forward from the site's original structure, is the entry sequence, marked with a stunning custom designed recycled Jarrah door, incorporating a bespoke hand-turned Jarrah handle. Passing through this portal, the hallway extends through the house as an ordering element conceived of as a tree trunk from which the private spaces of the home branch and around which the butterfly roof form is mirrored. The unique nature of this entry sequence called for a bold gesture that denoted arrival and promoted connection, achieved with recycled Jarrah floorboards forming the mirrored floor and ceiling.

Arriving at the social heart of the home, the open-plan living spaces are surrounded by extensive cabinetry that utilises the finish and efficiency of timber veneer and the centrepiece of the home, a custom Kauri Pine table formed from the original floorboards of the home. A strong connection to an enclosed courtyard is established through the use of large windows and doors made of recycled Jarrah. Forming the threshold to the outdoors is a meticulously detailed pergola structure built of Jarrah and Western Red Cedar battens that filters the light to a fine filigree. Beneath this timber canopy sits the Blue Gum deck and pool coping of Burmese Teak.

Throughout the design the butterfly roof opens to reveal a delicate eave detail, crafted in Western Red Cedar battens that dissipate to a delicate edge against the sky. Overall, the experience of this home is an uplifting calm, achieved with the material of warmth and expression of timber.
Architect: CplusC Architects and Builders
Photographer: Murray Fredericks