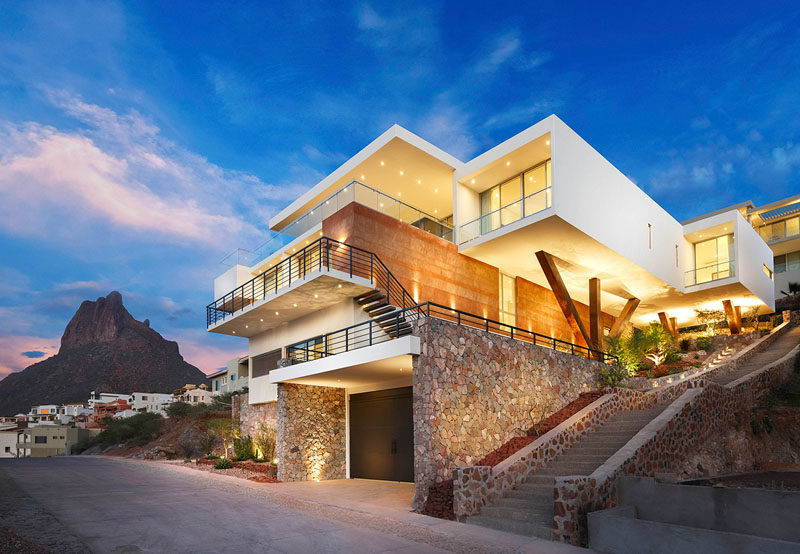 This multi-level home has been designed for a hillside property in San Carlos Nuevo Guaymas, a coastal area in the state of Sonora, Mexico.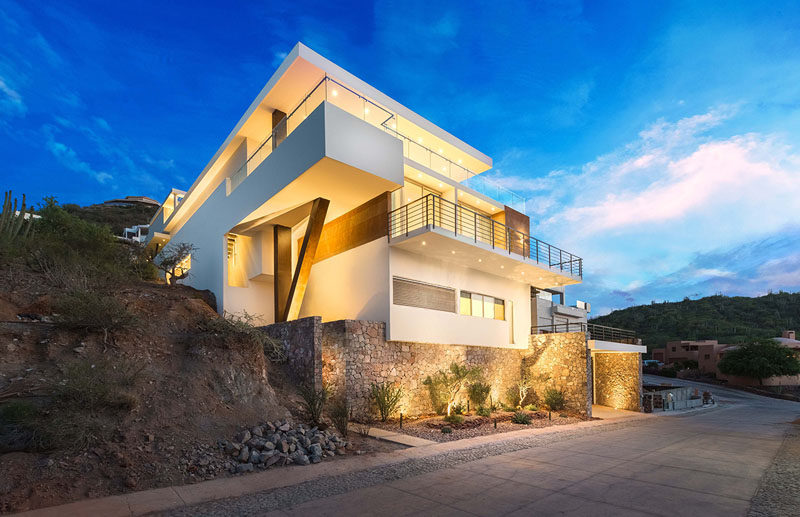 ---
Designed by Imativa Arquitectos, the home can be accessed from two levels, the lower street level as seen in the photos above, and a higher street, that is located at the top of the home.
---
---
The carport is separated from the home's entrance by a rammed earth wall.
---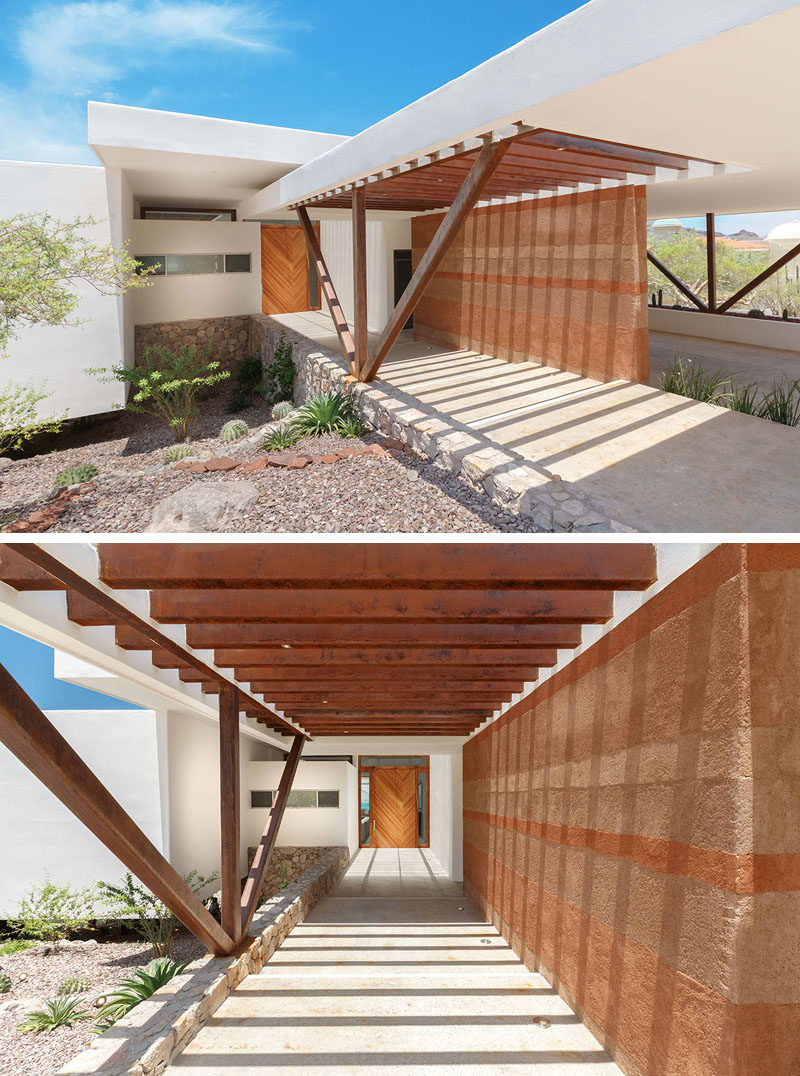 ---
Inside the home, you enter straight into the living room.
---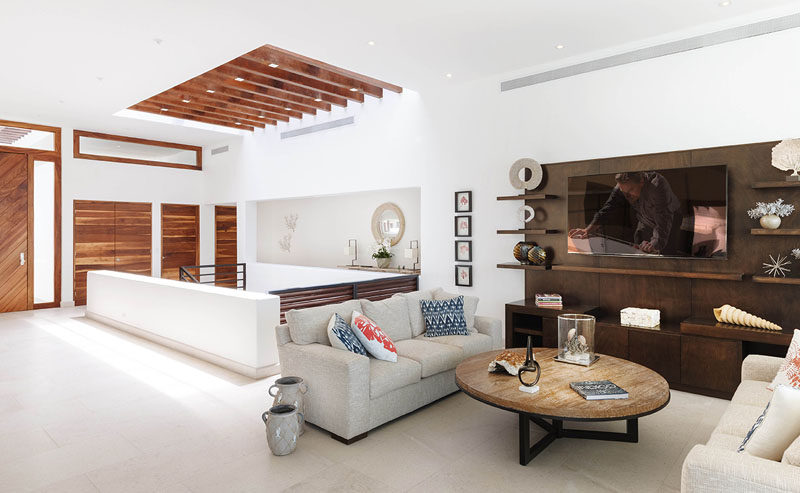 ---
The living room opens up to an amazing view, a swimming pool, and an outdoor lounge and kitchen.
---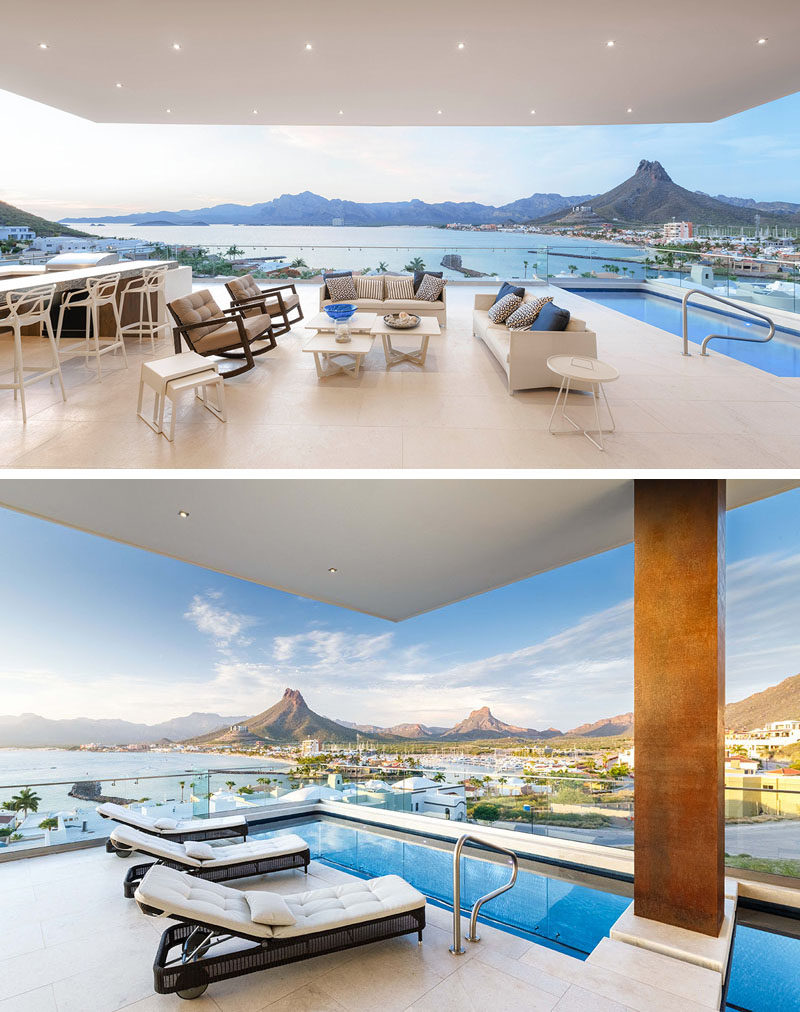 ---
Back inside, the kitchen has a large window running the length of the counter, and a dual-height island, providing plenty of space for meals and entertaining.
---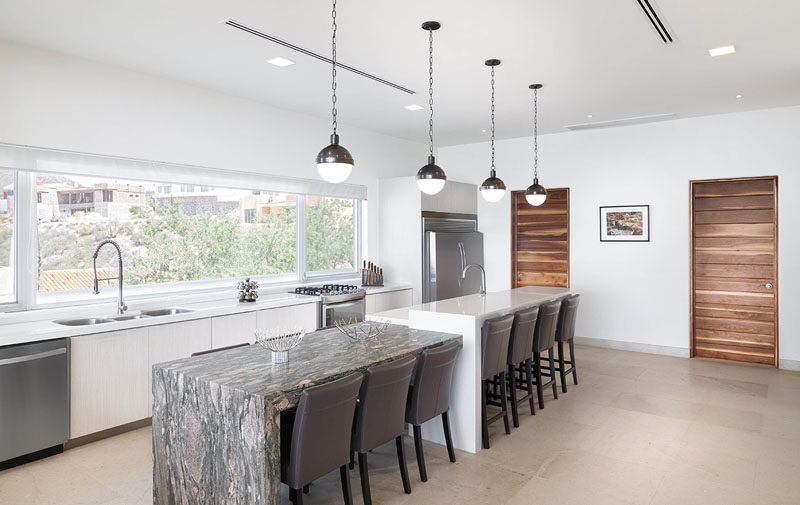 ---
A large skylight fills the interior of the home with light.
---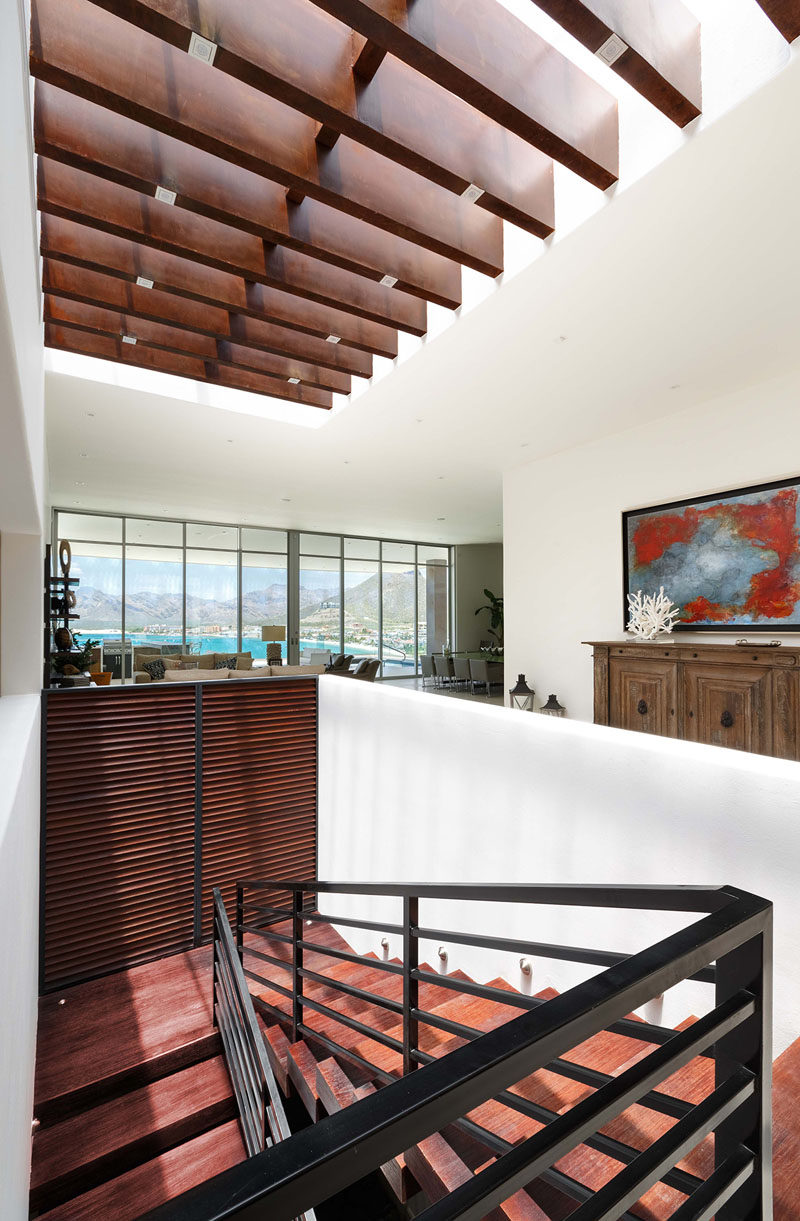 ---
Dark wood and steel stairs lead you to the lower levels of the home.
---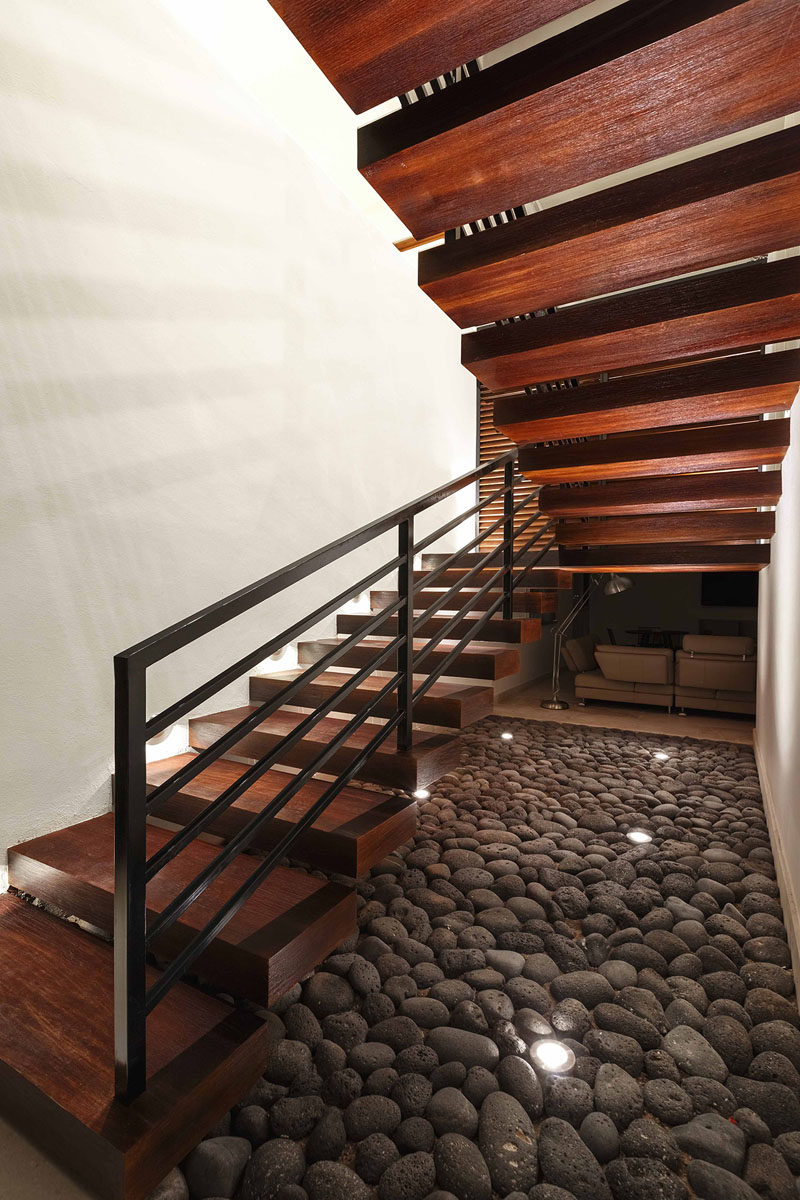 ---
Here's a look at a couple of the bedrooms, both with balconies that show off the view.
---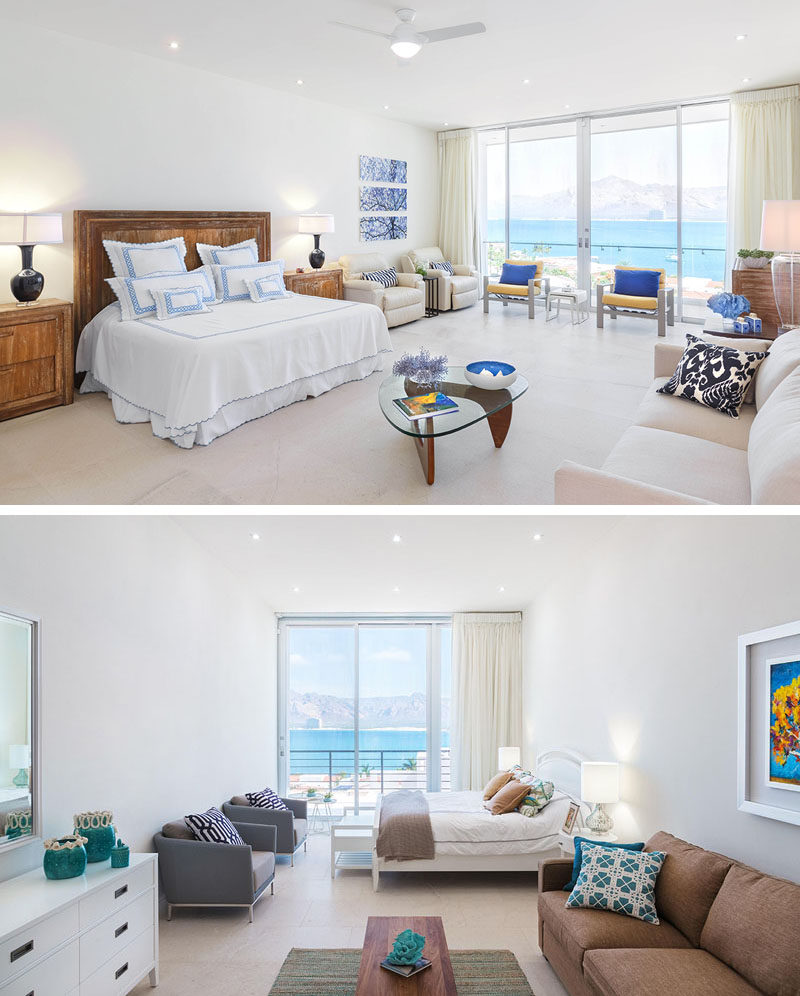 ---
In the bathroom, a single long mirror and windows, both run the length of the vanity.
---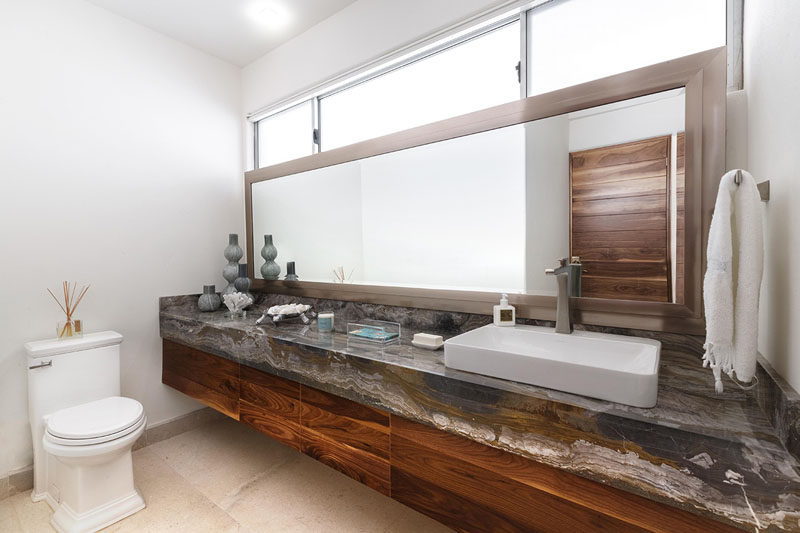 ---
Heading outside, there are several different access points along a stone pathway to reach the backyard.
---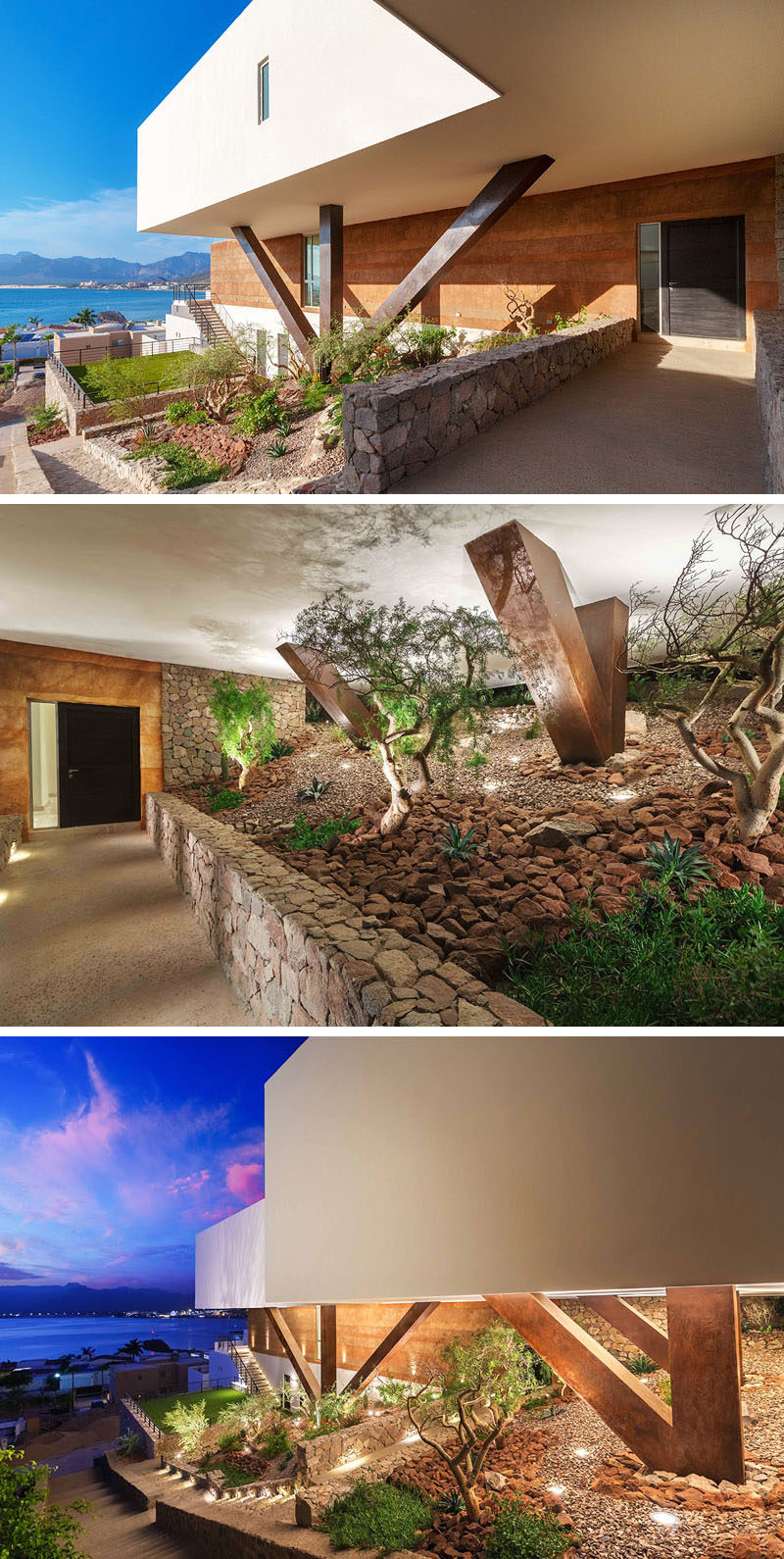 ---
Creative landscaping has been used to liven up a void under an overhanging section of the house.
---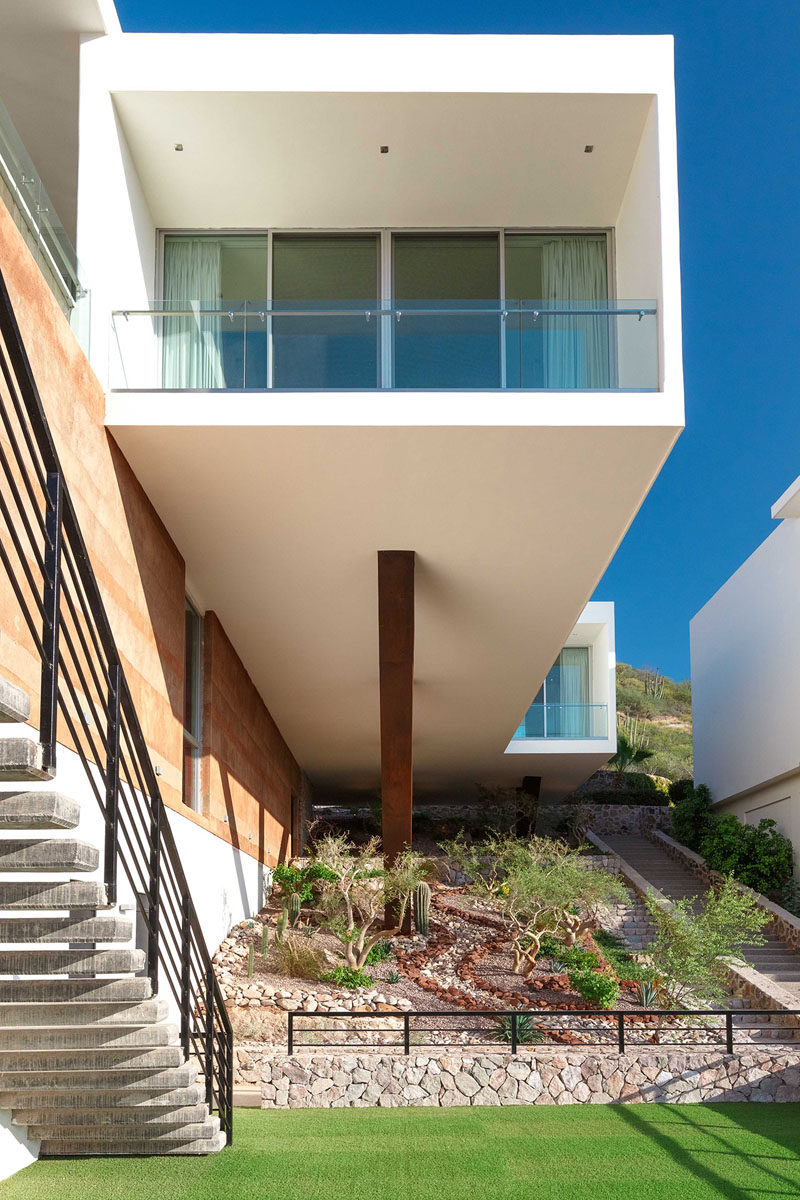 Photography by Alexander Potiomkin
---