Architekten Wannenmacher + Möeller GmbH  have completed a family home in Weinheim, Germany.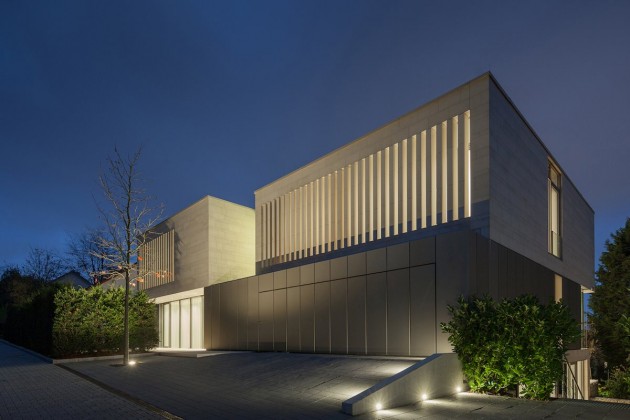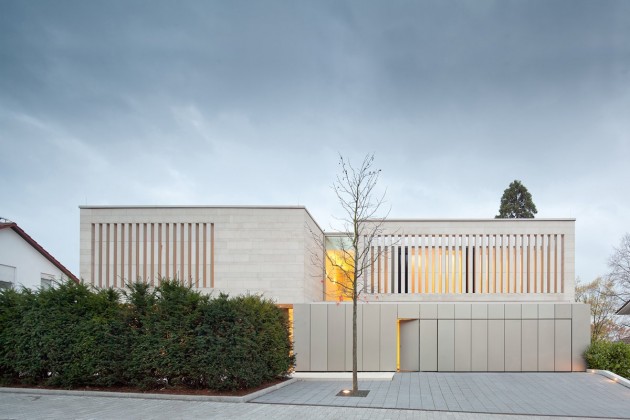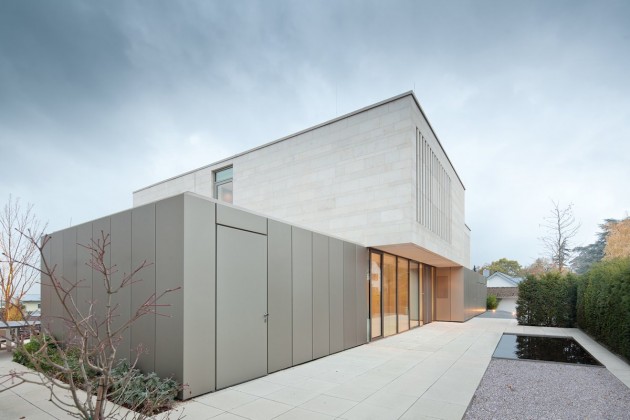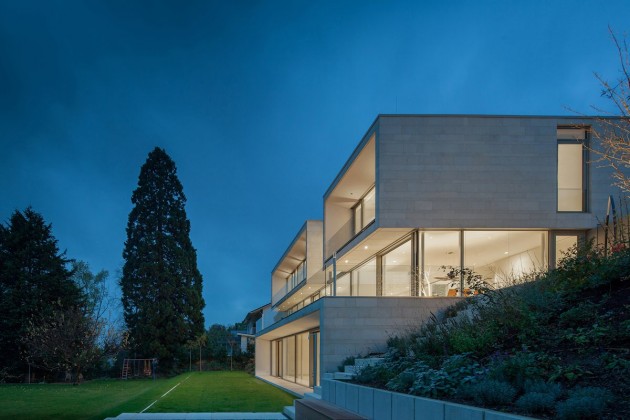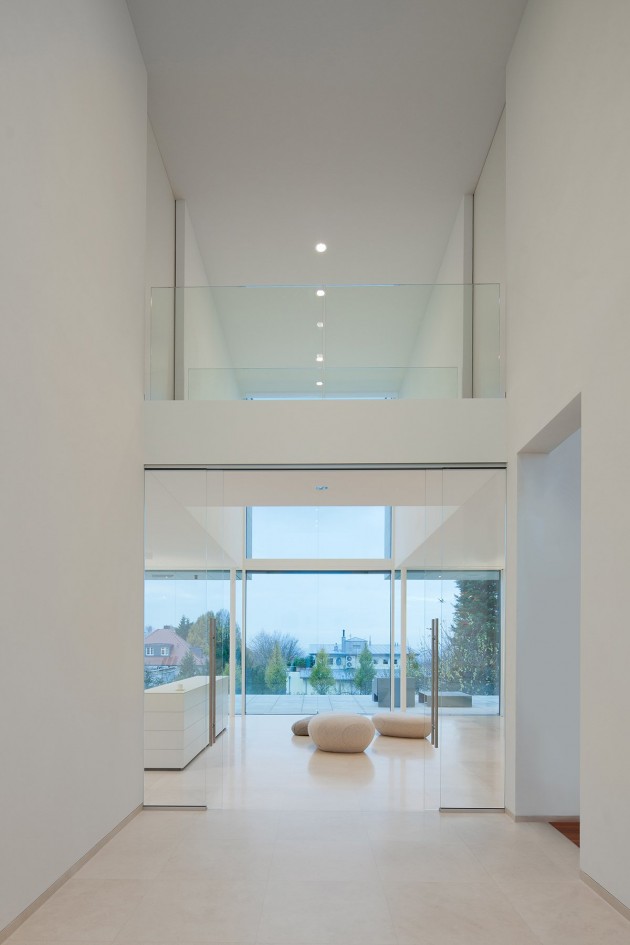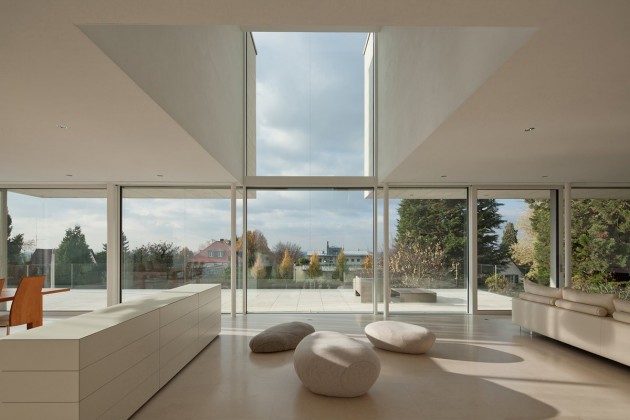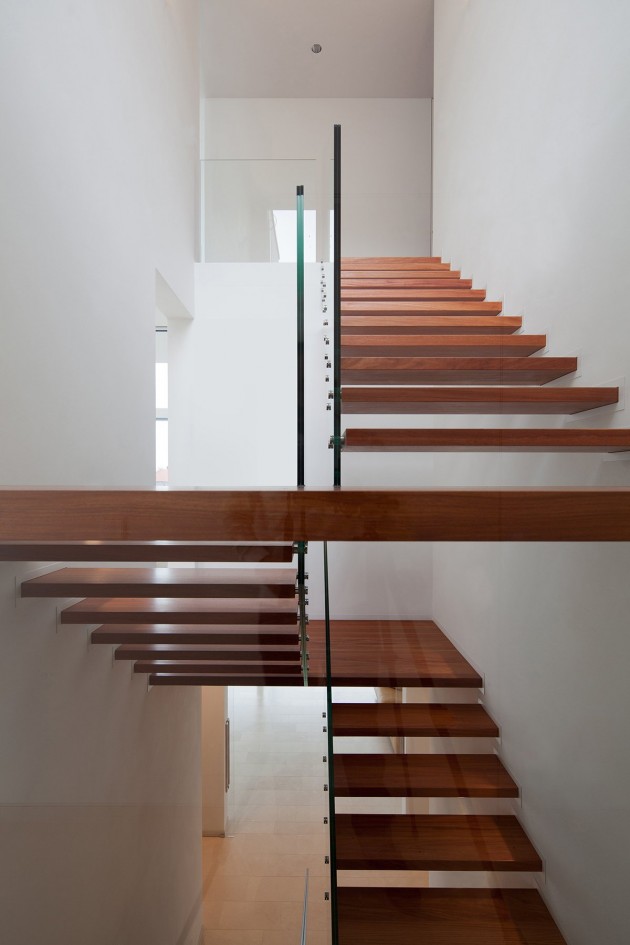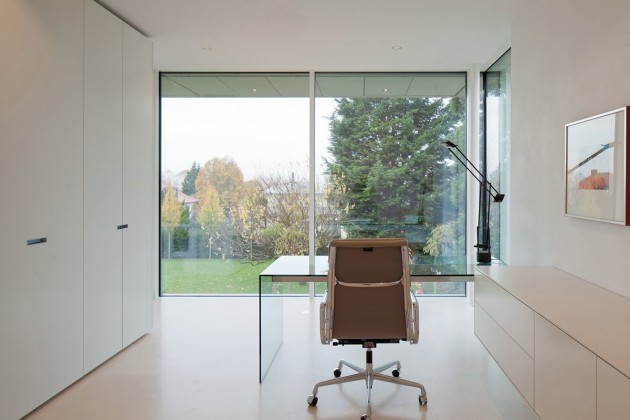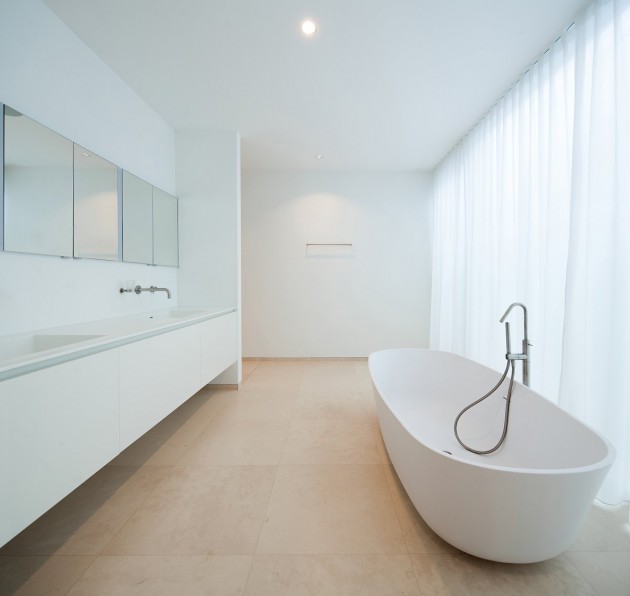 Project description
This detached house with a self-contained flat is being built on a plot of approximately 2,000 square metres in a prime residential area of Weinheim (Bergstrasse) for a family of five. The design is for a building that is split into individual volumes and that has two storeys facing Weinbergstrasse in the northeast and three storeys facing the garden in the southwest due to the extreme slope of the plot. A detached house, built in 1999, which still exists on the plot, is to be retained and included in the design.

The playful arrangement of the various volumes, characterised by sections that protrude or are set back, makes the 800 square metre house appear smaller and helps to integrate it into the smaller structures in the existing surroundings. On the southwest side the lower storey protrudes so far into the garden that its roof area forms a terrace area in front of the living/dining area on the first floor with a depth of almost 4m. This level is given a generous extension in the southwest because of the way the building is set back, allowing a pleasantly proportioned outdoor area to be created. There is a tree in the centre of this outdoor area, giving it a special atmosphere and also screening it from the existing building that is immediately adjacent to it.

The division of the building's volume is mirrored by its architectural design. The ground floor, which is faced entirely in glass and aluminium, contrasts with the upper level, which is clad in light-coloured natural stone. The façade that faces the street is mostly closed in order to fulfil the client's wish for protection against uninvited onlookers. On the side facing the garden, however, the design is open and allows indoor and outdoor areas to merge together.
Architect: Architekten Wannenmacher + Möeller GmbH
Photographer: Jose Campos