Morris Partnership designed the Richmond house in a suburb of Melbourne, Australia.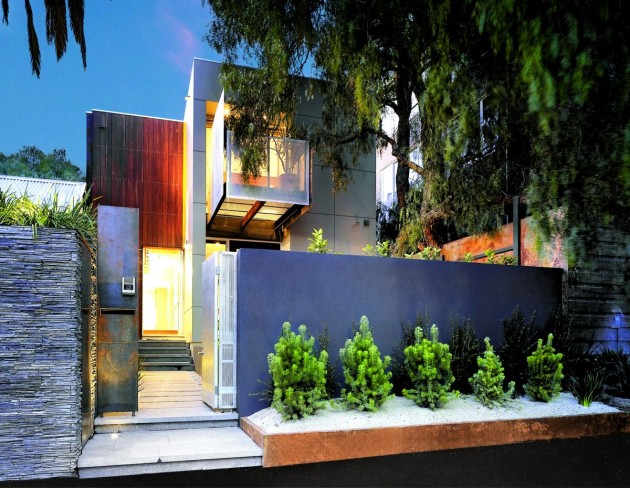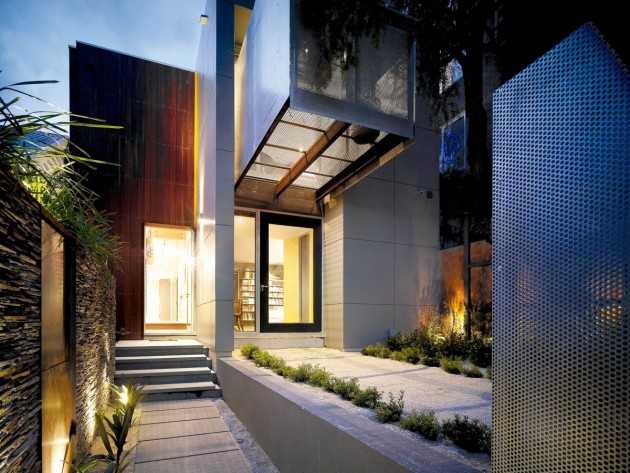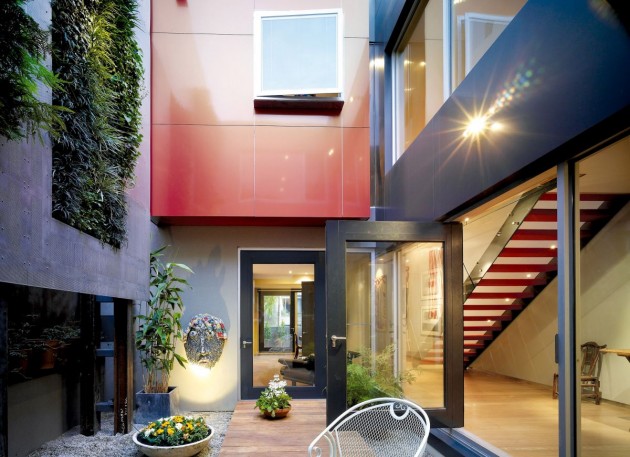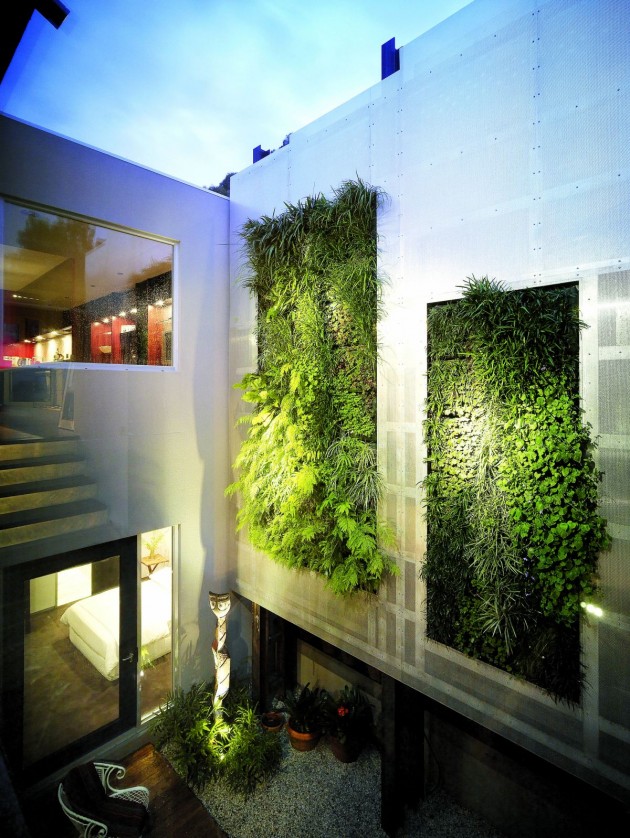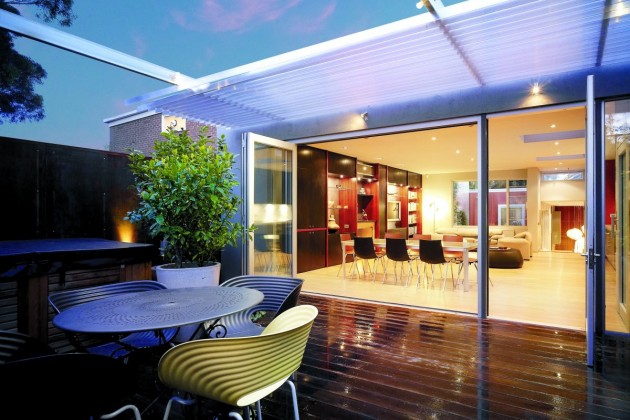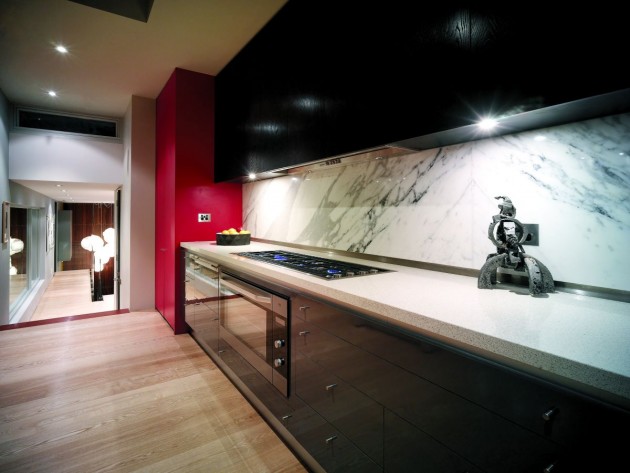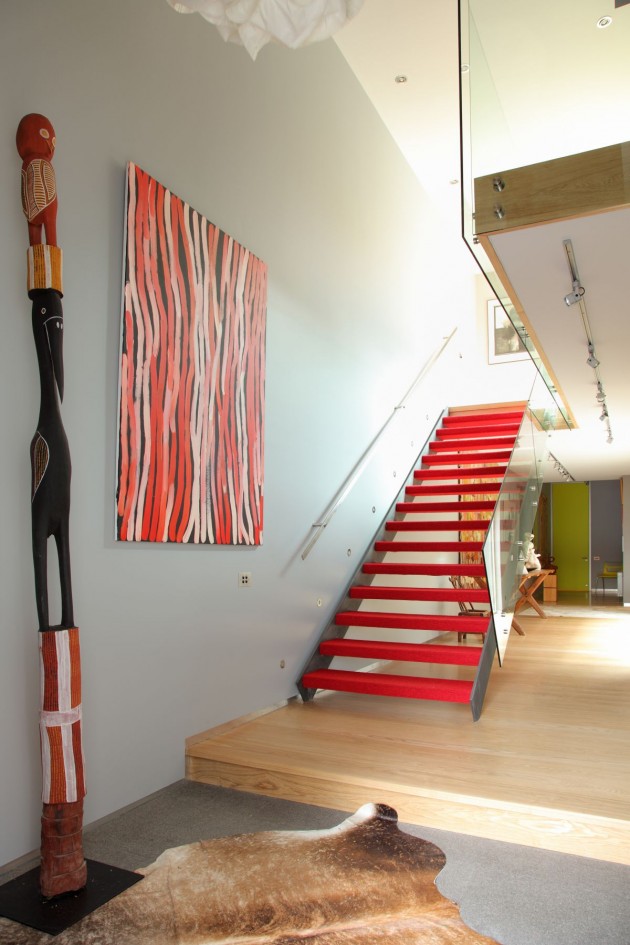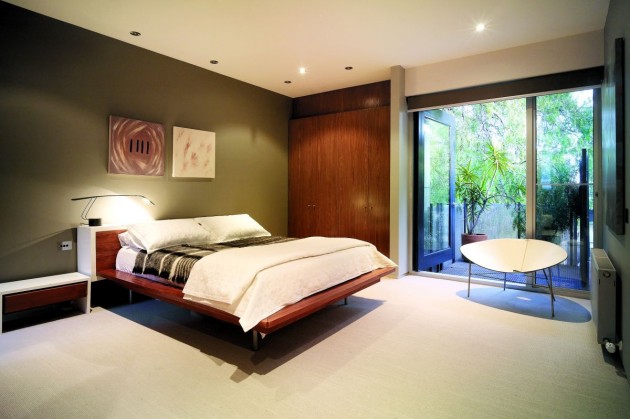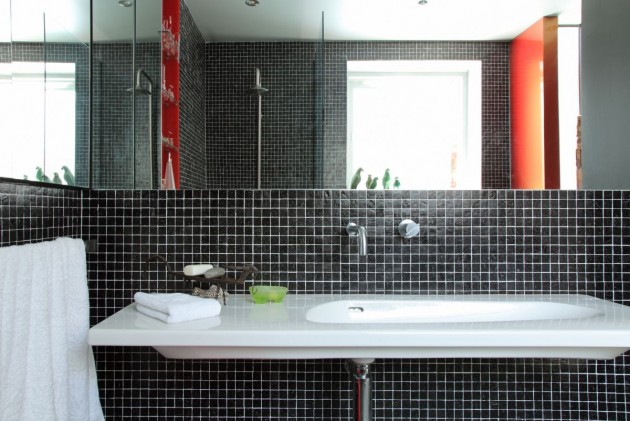 Project description
This inner city site confronted the Architect, Michael Morris, with a number of challenges:
Overlooking on three sides
An adjacent Victorian cottage to the west boundary.
A barren three storey block of flats to the east boundary
Restrictive heritage controls exercised by the local government
A small site size of 264 square metres.
A mature peppercorn tree tumbling over the frontage from the adjacent site.

Responding boldly to these challenges, the Architect has embraced the best of the eclectic neighbourhood and celebrated the tension of this inner city location. The house is assertive in its presence but not dominating. It contributes to the vitality and interest of the area.

The front façade is notched to provide a protected entry and to enable views of the Victorian cottage. Large screens prevent invasive views into the house interior. Rooms revolve around protective courtyards and decks. Lush gardens – watered from onsite tanks – have been established. These tanks also water the adjacent flats' frontage to create a flourishing garden instead of the previously neglected patch of dirt.

The peppercorn tree is given free rein. It is a seductive, lush, green veil protecting privacy. Its survival has been enhanced by the channeling of ground water into its roots. A stacked stone wall along the entry path conceals rain water tanks for the gardens. The wall also holds containers of grasses and orchids which cascade over the stone at head height.

The house form is simple and rectilinear. The external finishes are textured cement sheet, rusted corten steel, spotted gum timber, perforated metal, Alucobond and woven metal mesh. Rich browns and reds contrast strongly with the grey of the cement sheet. The lustrous finish of aluminium is enhanced by the tension of the raw woven metal mesh. Light flows through the mesh to gently filter light to the ground floor rooms.

The subtle materials palette has been deliberately restrained externally and relies on layering and transparency to create a sense of both elusiveness and contrasting depth. The external finishes penetrate into the building and are highlighted by the selective use of interior colours and finishes – including solid European Ash flooring, sustainable timber veneers, Australian granite and red goat hair carpet. All 'Isobar' and 'Monsoon' tapware used in the building has been designed by the Architect.

A rectilinear form is utilized to create internal spaces which flow into each other and mitigate against the impact of the narrow, tight site. Large glazed areas open to the courtyards and decks. The wide gallery, generous bedrooms, combined kitchen and living area, outdoor areas and the theatrical central courtyard enhance the feeling of a spacious environment.

The Architect has successfully inserted the building into the mixed historic precinct. The interior of the house is private, quiet and visually exciting. It provides a sanctuary amidst the traffic and intensity of the immediate surroundings.
Architect: Morris Partnership
Photographers: Christopher Ott and Shania Shegedyn