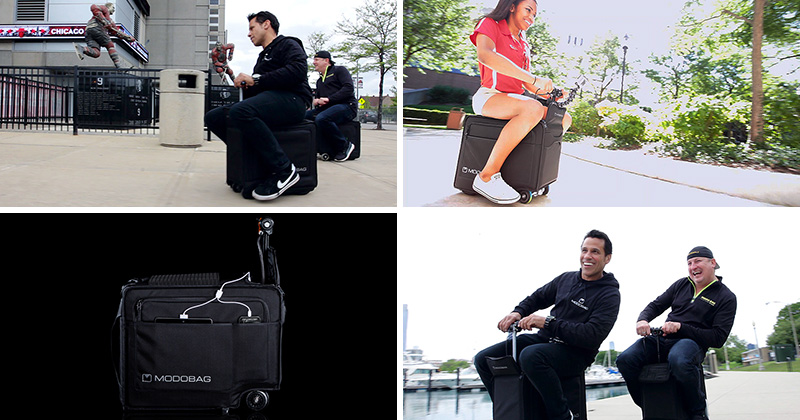 Designer Kevin O'Donnell has teamed up with engineer Boyd Brunner, to create MODOBAG, a motorized, rideable piece of luggage.
The bag has 2000 cubic inches of interior space, can accommodate riders up to 200 lbs, has GPS tracking, and can reach speeds of up to 8 mph.
Watch the video below to see it in action.