Note Design Studio has designed Rise, a sofa with integrated side table for manufacturer Fogia.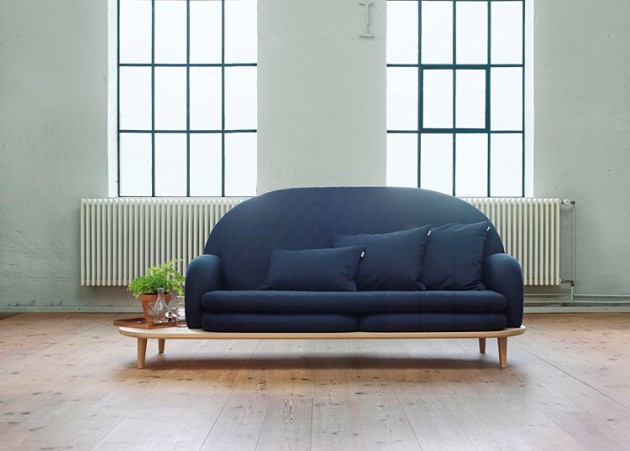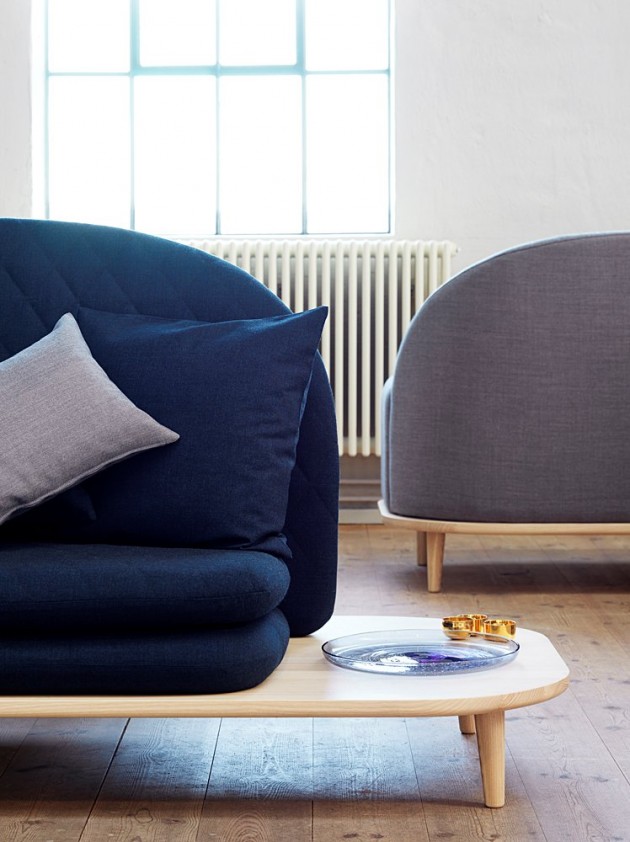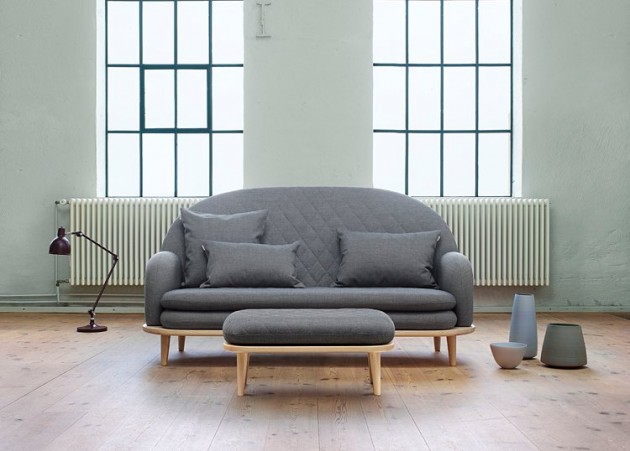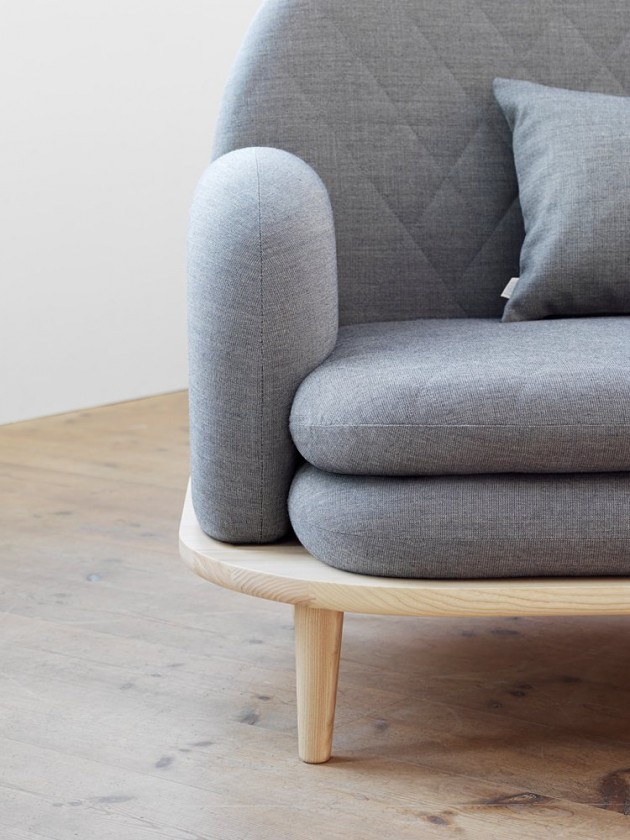 Description from the designers
Rise for Fogia is a classic, elegant sofa with a strong individual expression. It bears the Scandinavian identity through its distinct base in wood, where the soft upholstered shape rests on top, with a characteristic tension in its high back.

Its major challenge is to work as well in public spaces as in a home. The wrap-around back shields off a conversation in the sofa from an open floor plan in a typical office environment. Just as easily, it has a natural place in a home environment, where it it soft and inviting. It should be homely, friendly and welcoming.

The integrated side table opens up and becomes a bridge between the piece of furniture and the rest of the room. A surface for a still life, a favourite book, plants or whatever you choose to have close at hand. Rise is a piece of furniture with warm design and modern lines.
Design: Note Design Studio
Manufacturer: Fogia
Photography: Mathias Nero