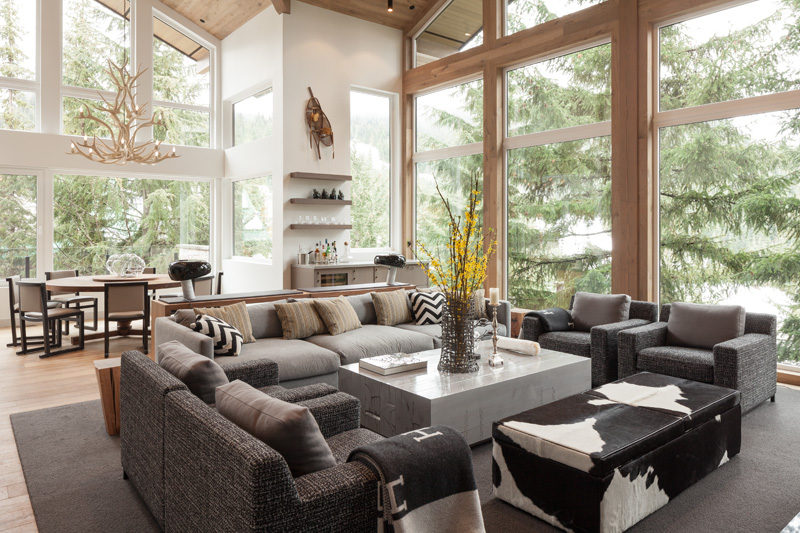 Interior designer Robert Bailey has sent us photos of a renovation he completed to a 1980s alpine chalet in Whistler, Canada.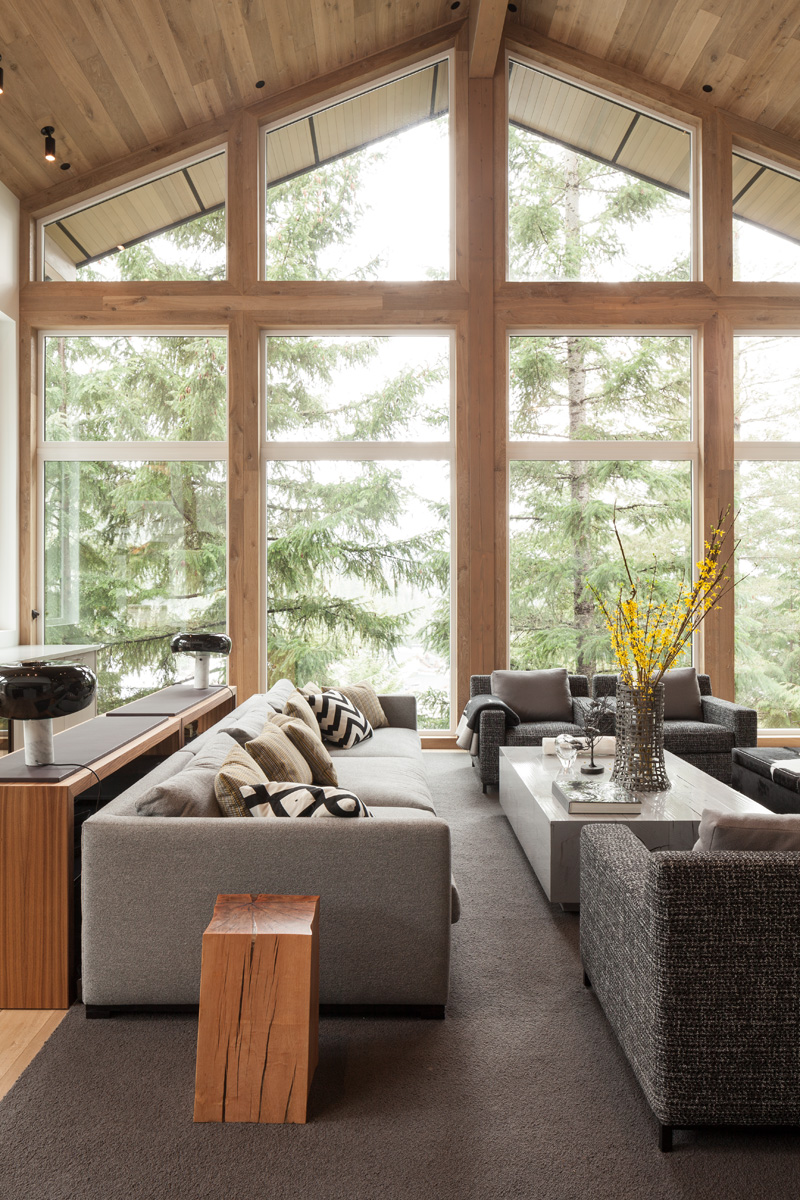 The designer's description
The renovation of this 1980s ski-in/ski-out Whistler chalet began rather small—we were originally asked to modernize only the kitchen. But early in the planning phase, the homeowners started to dream big, and suddenly the project blossomed into a full-scale transformation.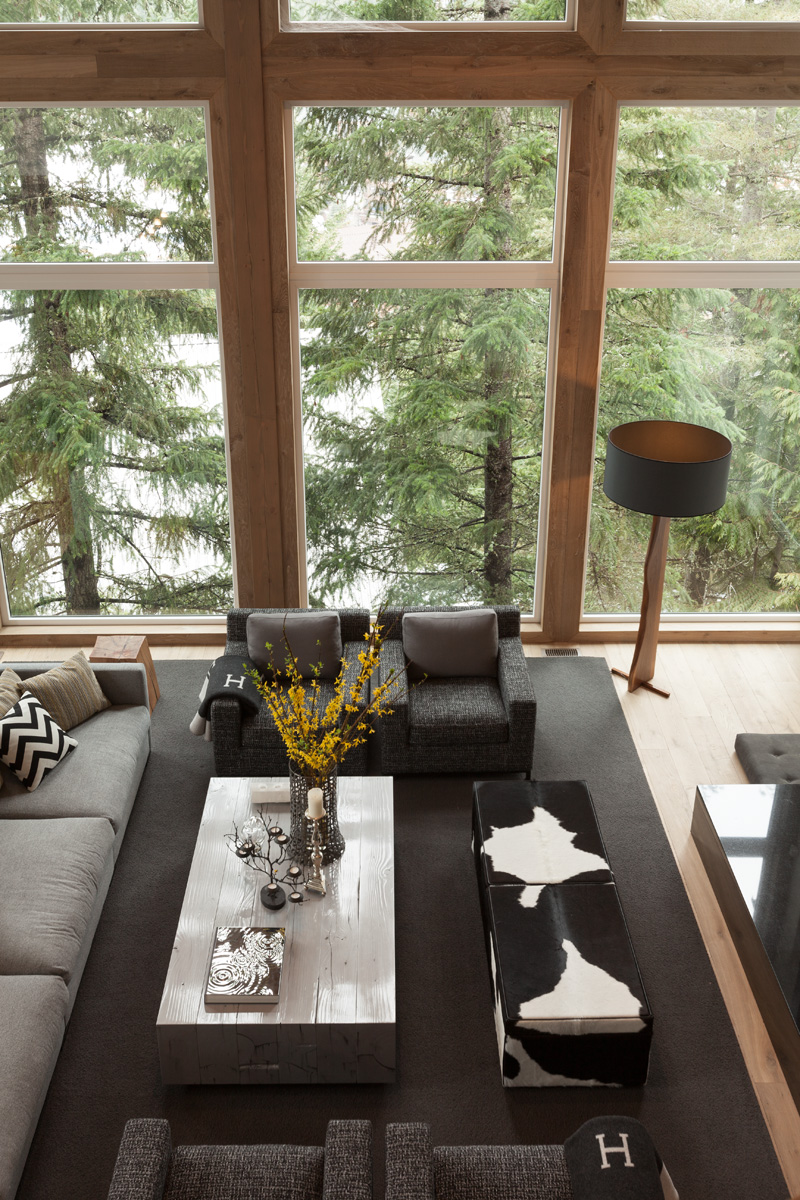 With the key objective to create one primary entertaining space, we began by removing restrictive partition walls of a bygone era to deliver a proper great room, large enough to comfortably host a small crowd.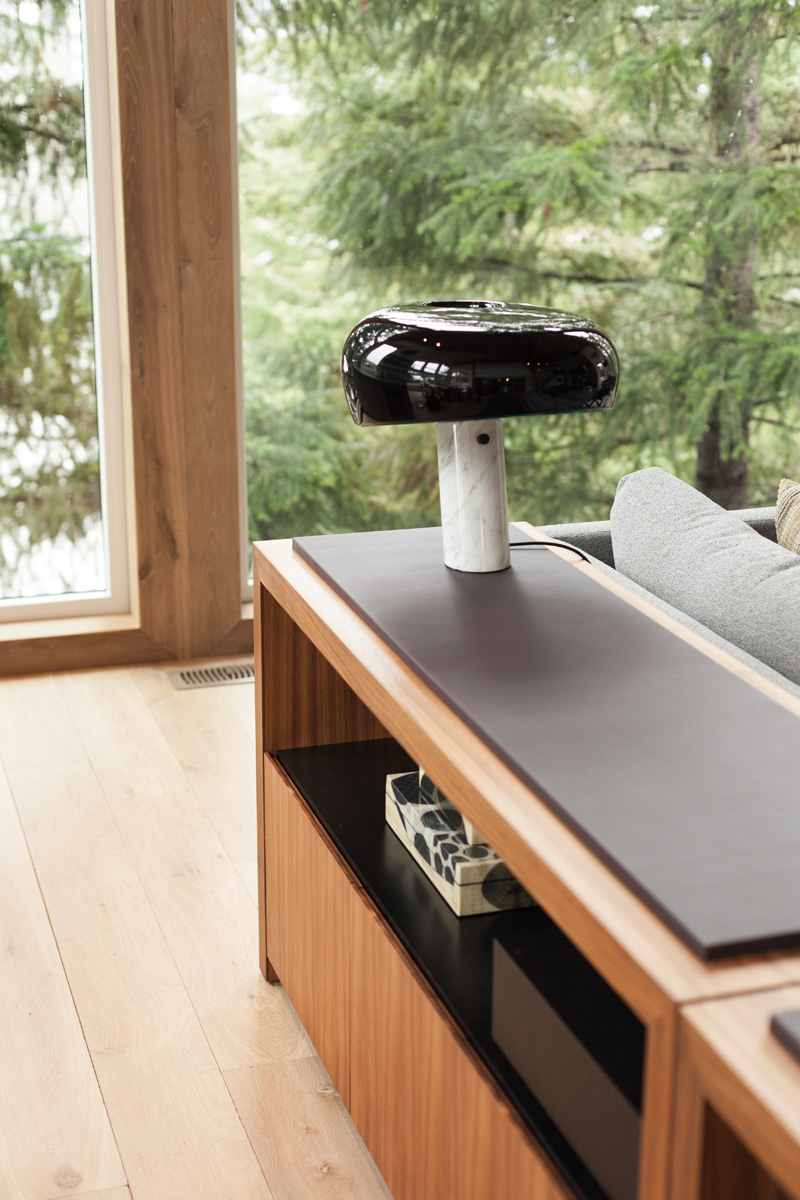 The living area was doubled in width, with the exterior wall pushed 10 feet out. The new glazing wall reveals it's alpine setting and gives the feeling of floating amongst the trees.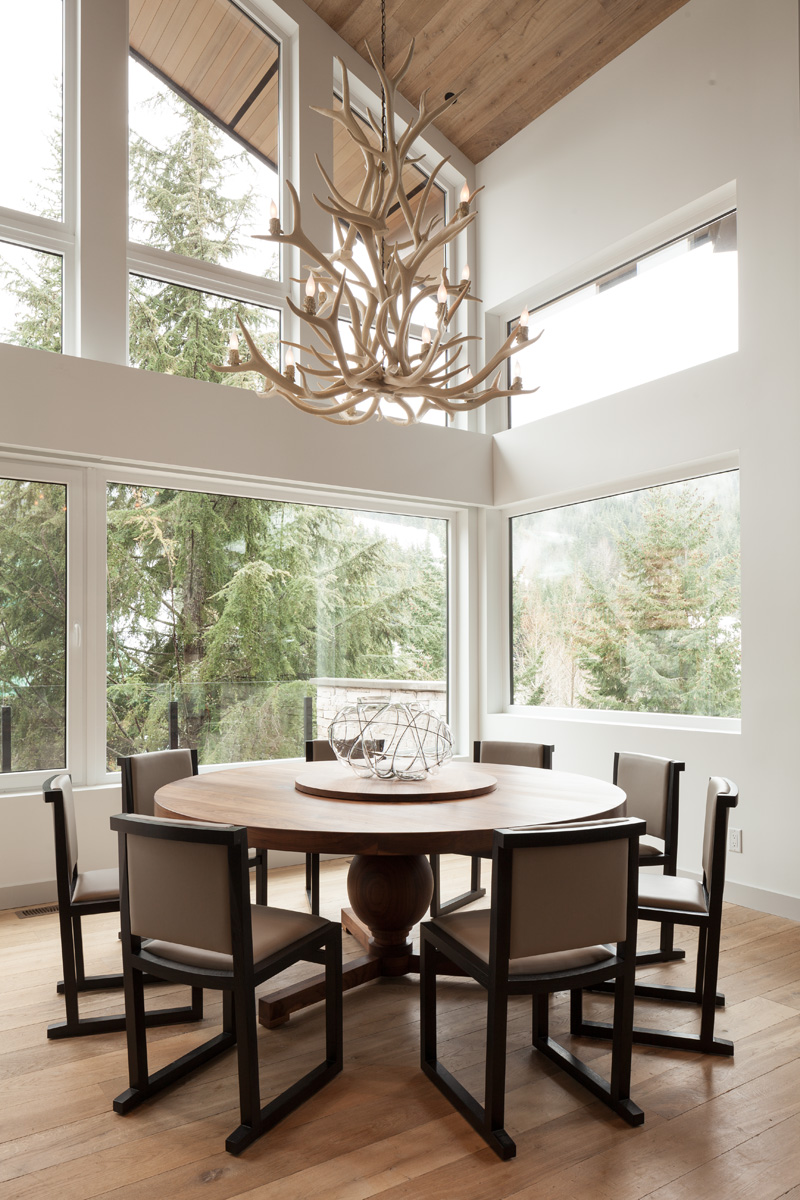 The 3,500 square foot home expands across four guest rooms, a master bedroom, and a kids' room stacked with bunk beds, so the newly created great room draws everyone together into one space. A calming black-and-white palette indoors allows nature to be the star.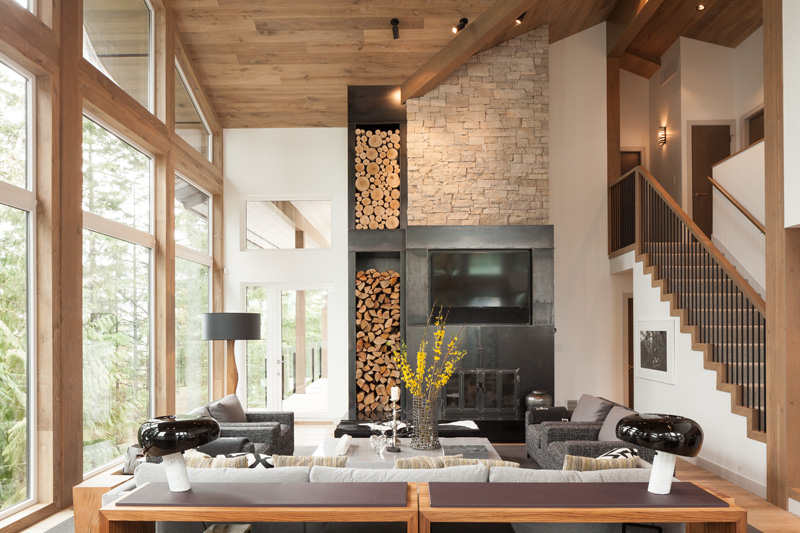 All traces of the 1980's orange-coloured fir that once dominated the home have been banished, replaced by timeless touches such as distressed French Oak floors and ceilings, Calacatta marble kitchen backsplashes, and Fond du Lac stones on the hearth.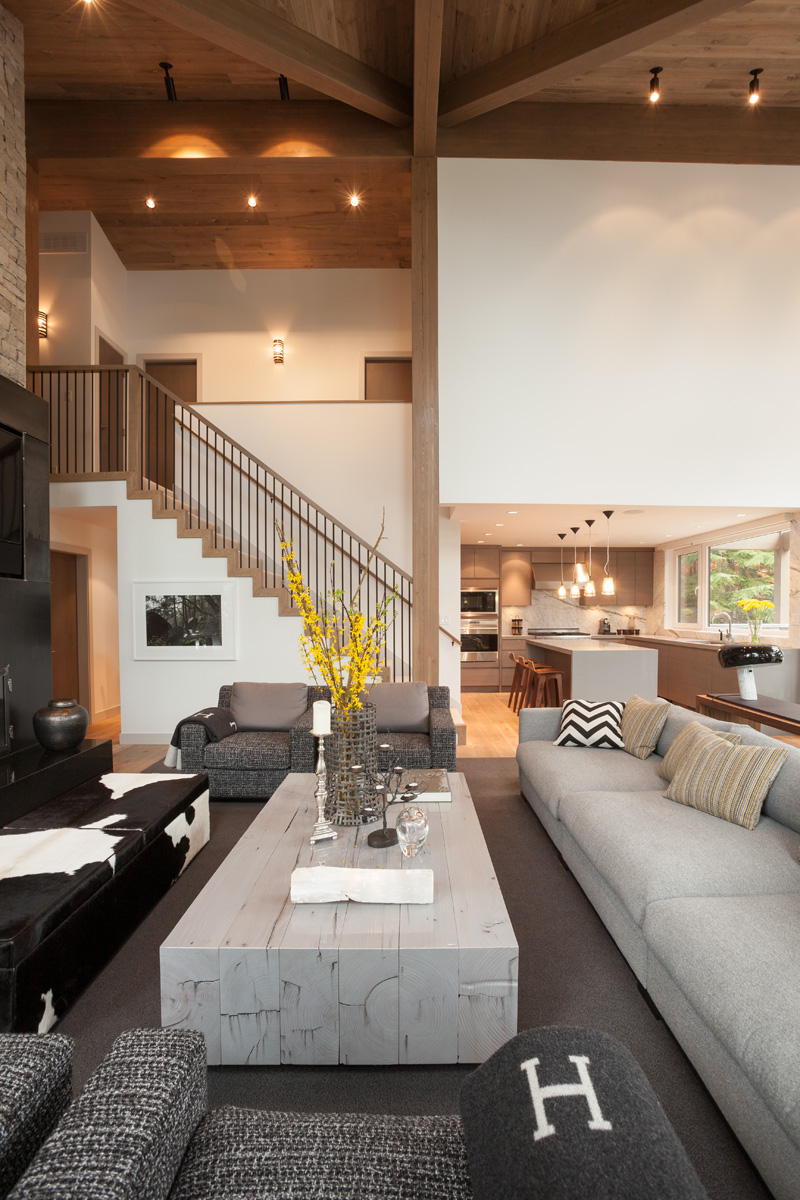 The homeowner's playful personalities come through as well, with unexpected flourishes like a cowhide ottoman in the great room, as well as a pair of metal and marble "Snoopy" lamps from Flos. Our custom designed side tables, master bed, and couch further the home's individuality.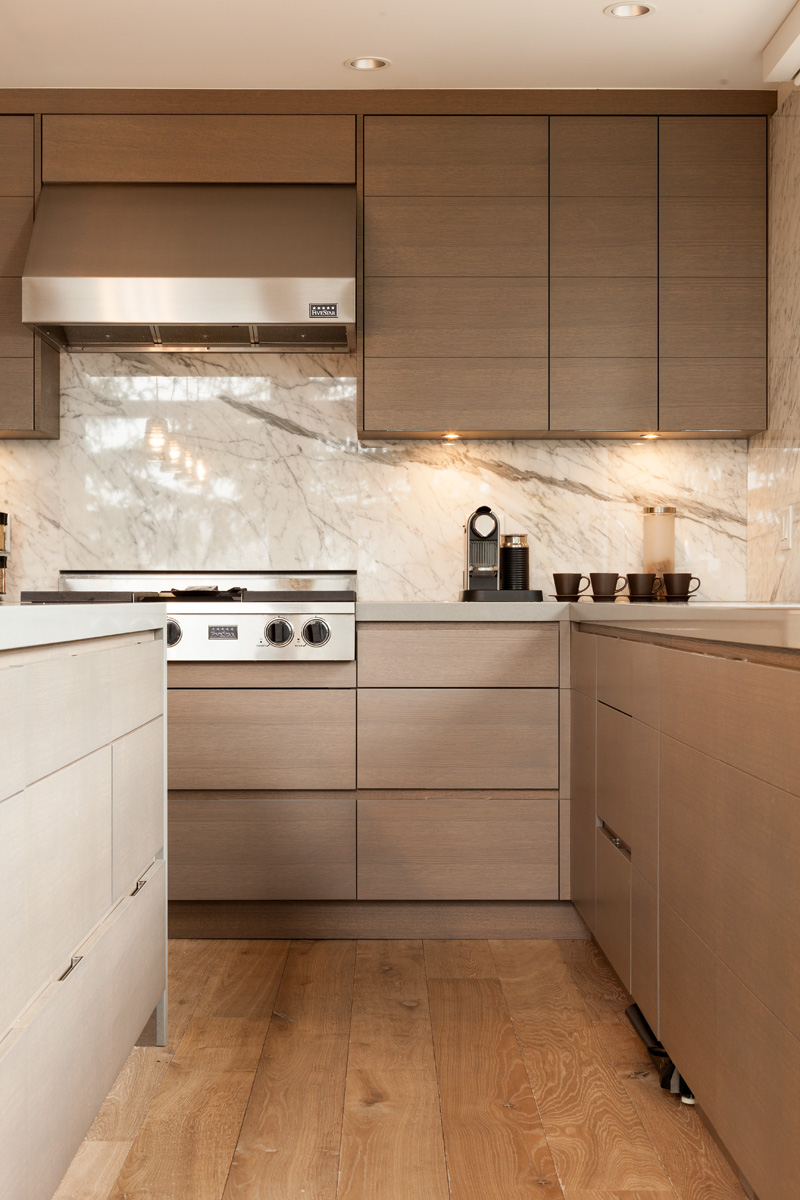 Embracing its Whistler location, a chandelier built of cast-resin antlers adds to the home's chalet feel, while a ceiling-high tower of stacked wood sits ready for the fireplace, awaiting the next evening of alpine merry-making.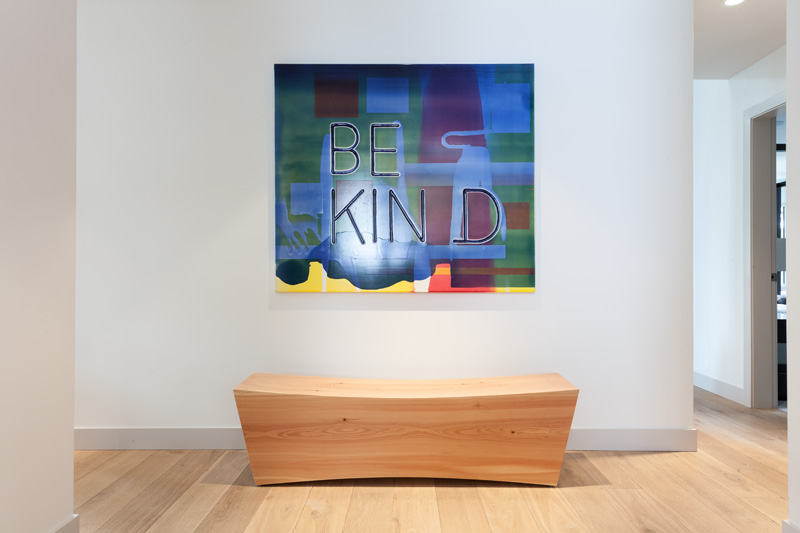 "Stripped to its studs and invigorated with a fresh floor plan, our family's dowdy 1980's cabin was reborn as modern mountainside retreat. With a strong focus on entertaining and a spacious new great room, the chalet now suits how we live, today." – The clients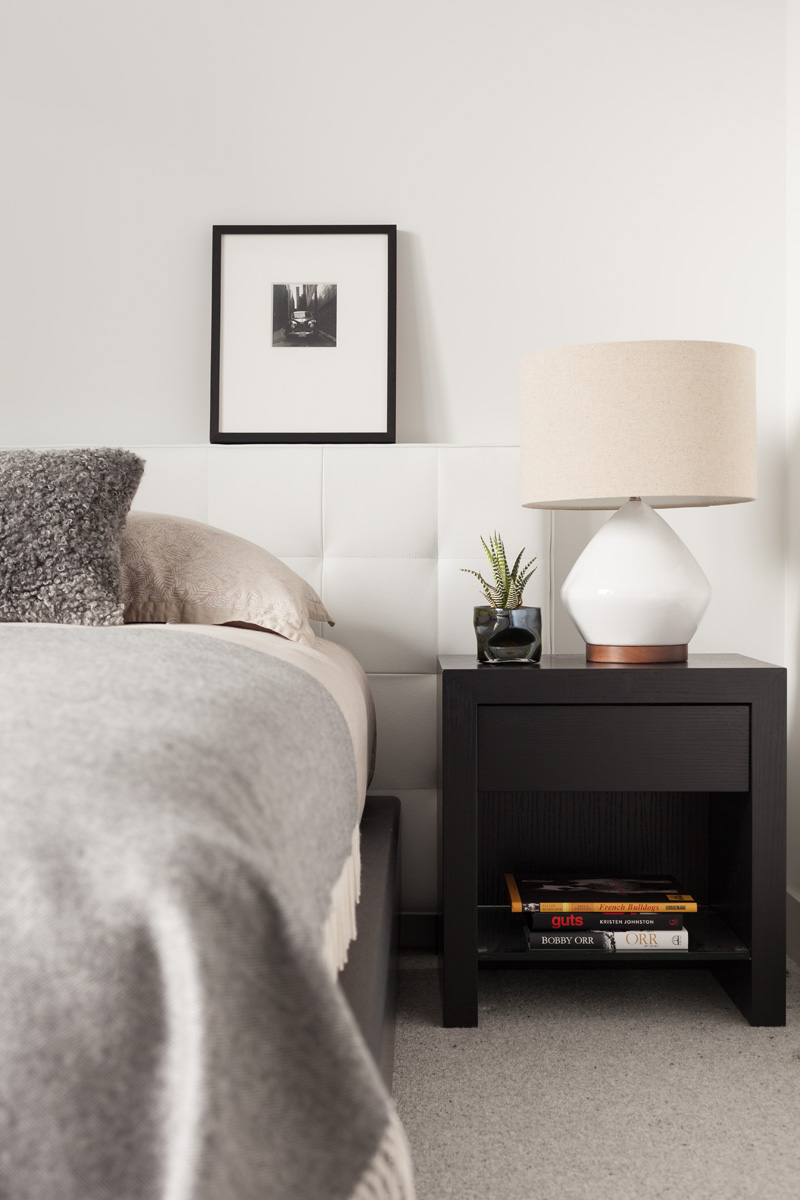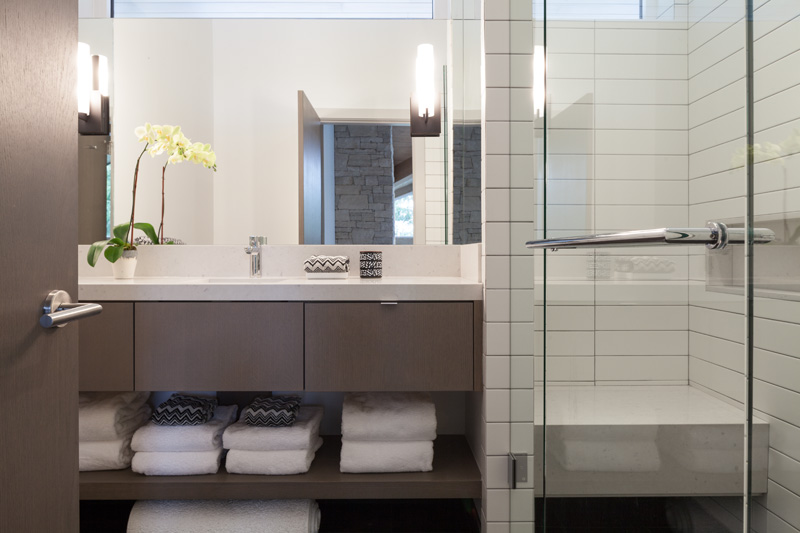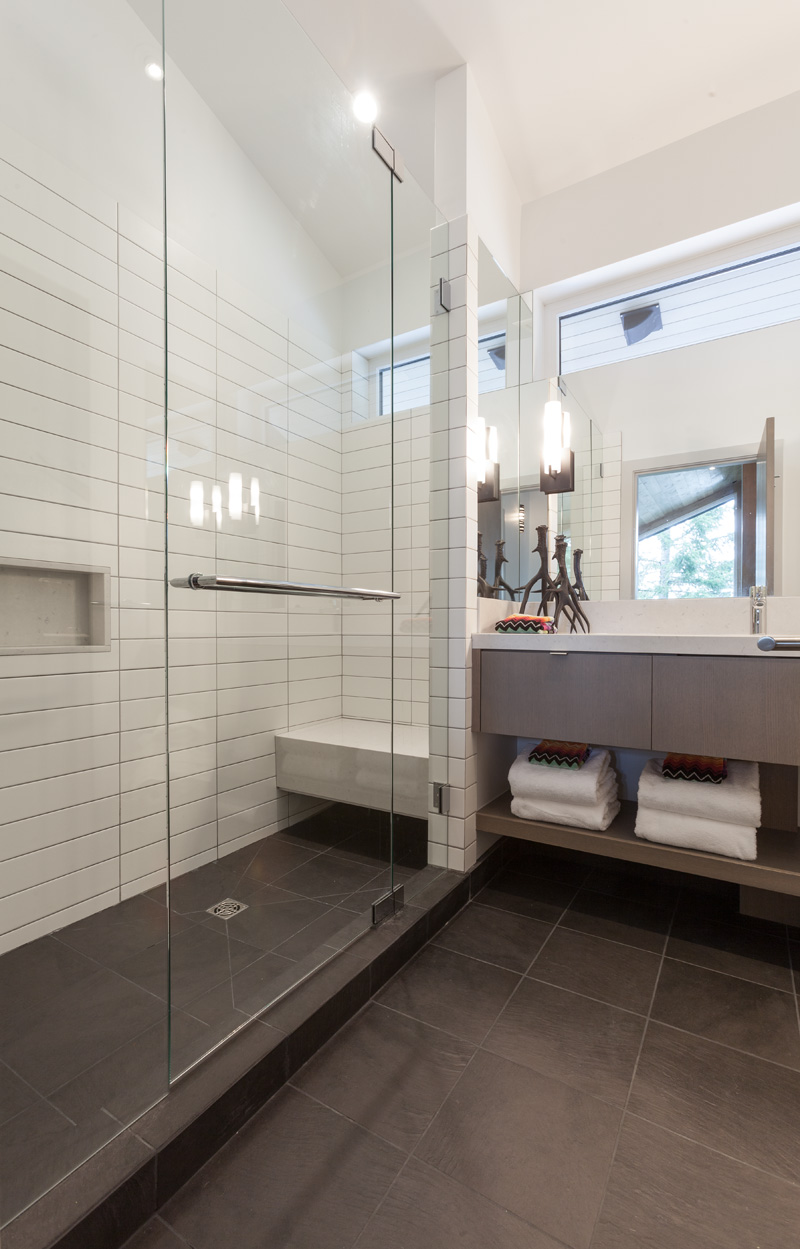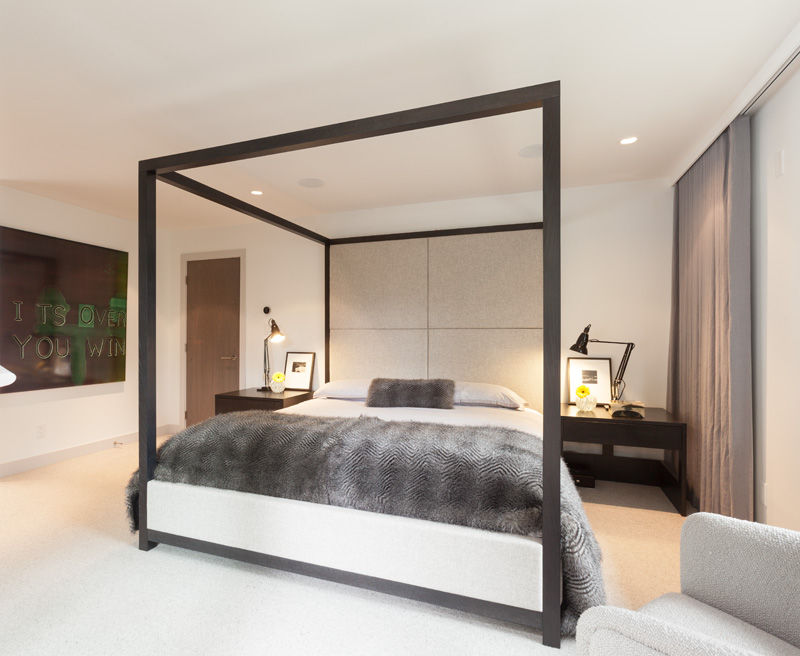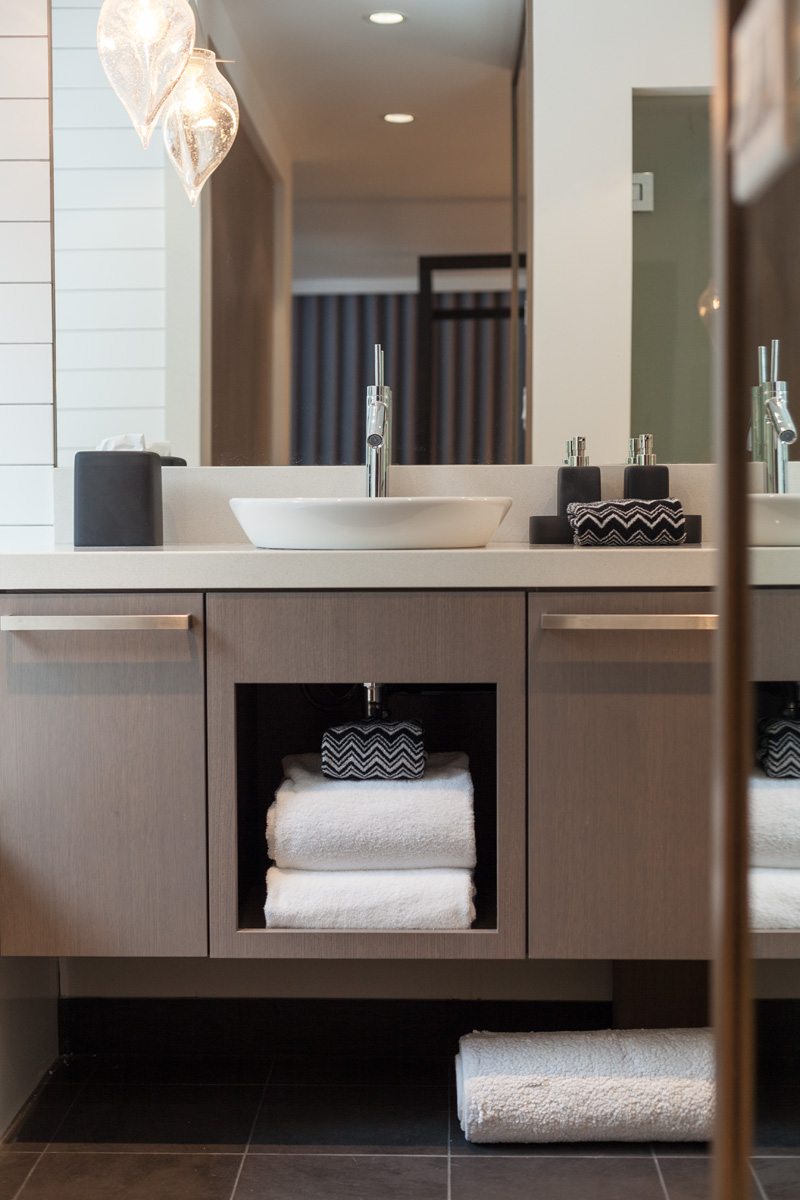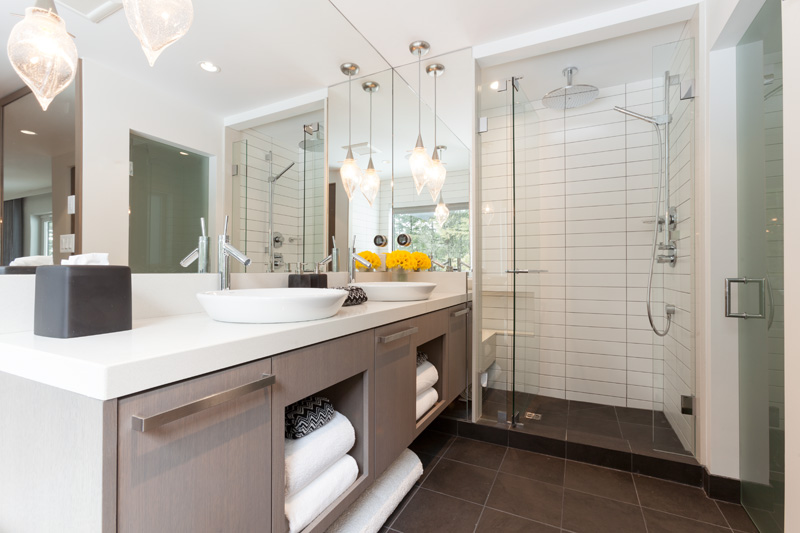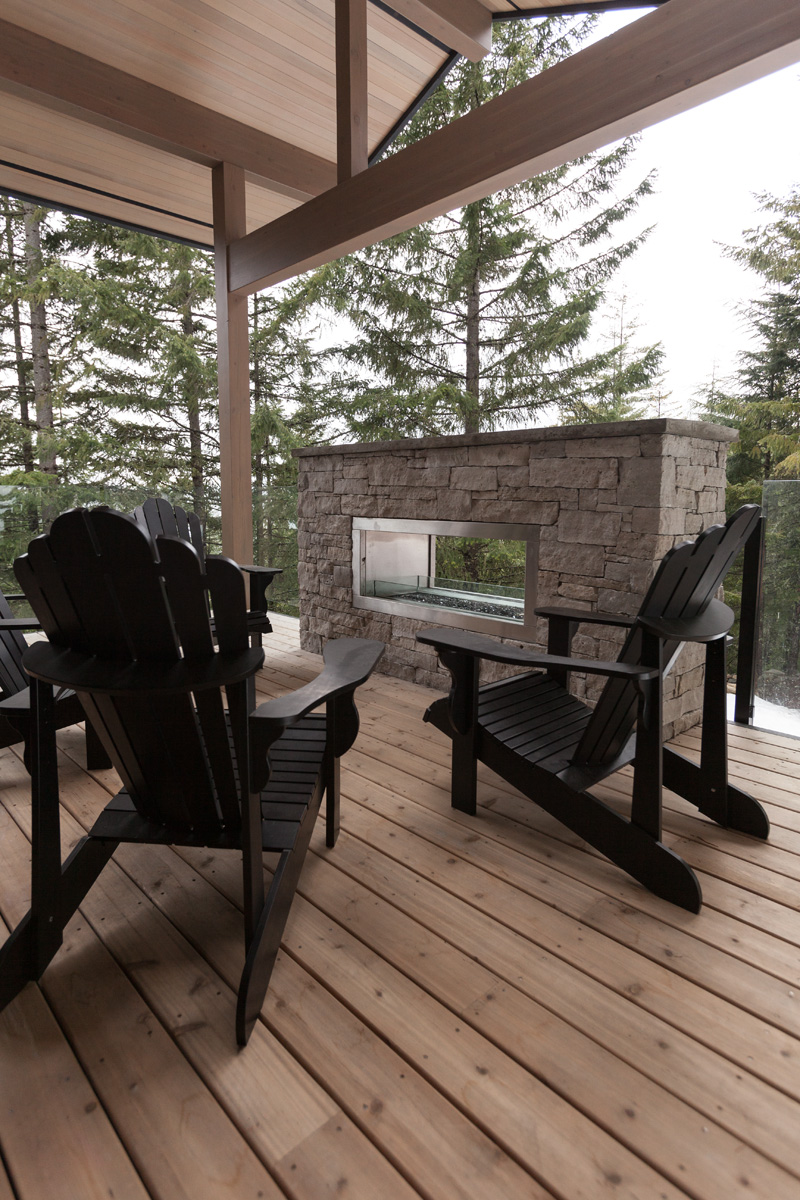 ---