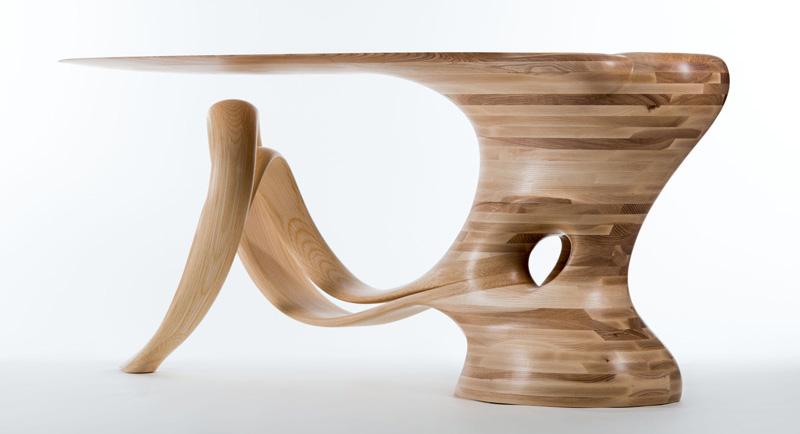 British furniture maker Robert Scott recently exhibited 'Waiho', a wooden sculptural table, at Collective Design 2015 in New York, with gallery Todd Merrill.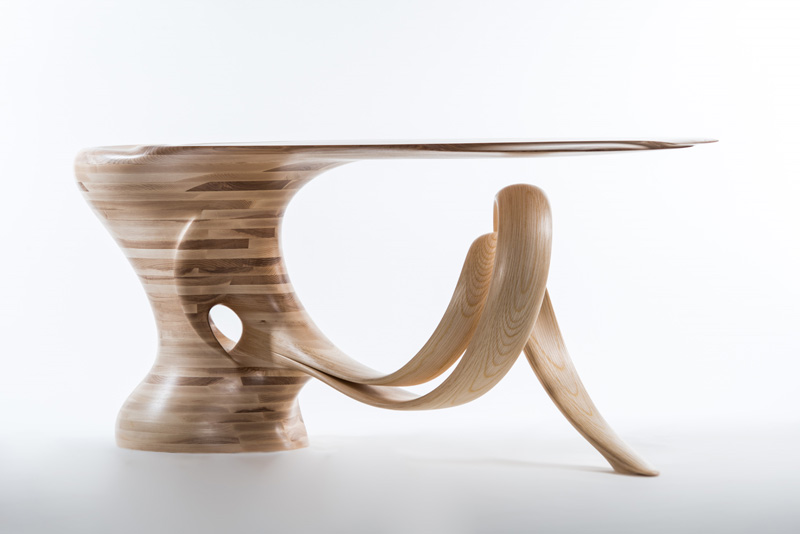 The designer's description
Waiho explores the relationship between user and object by inviting interaction through touch. The table is sculpted using a combination of hand carved stack lamination and laminate bending, creating wonderfully tactile shapes and surfaces.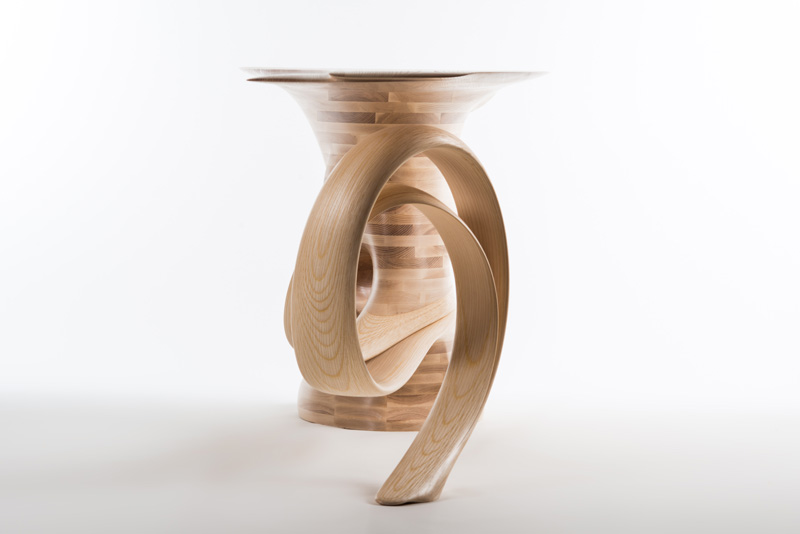 The forms themselves are inspired by the elegant and fluid contours created by the erosive force of wind and water on rock.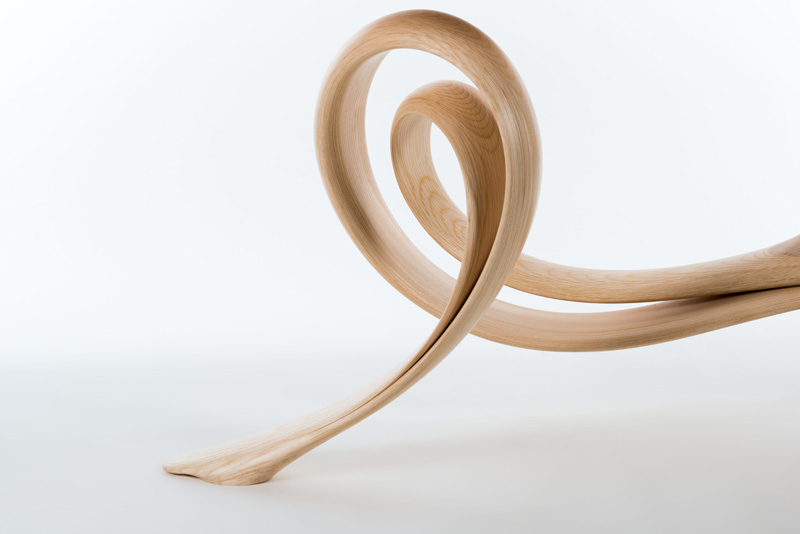 To be experienced differently from every angle, Waiho is at once a unique table and a free standing sculpture.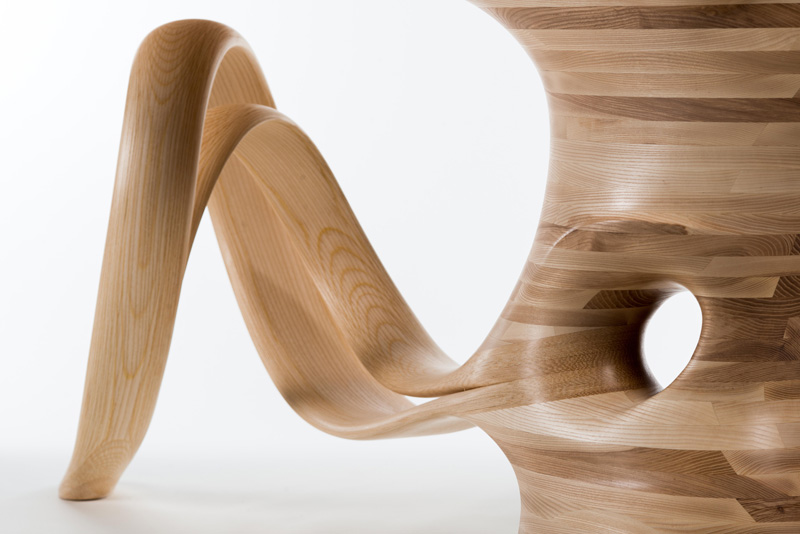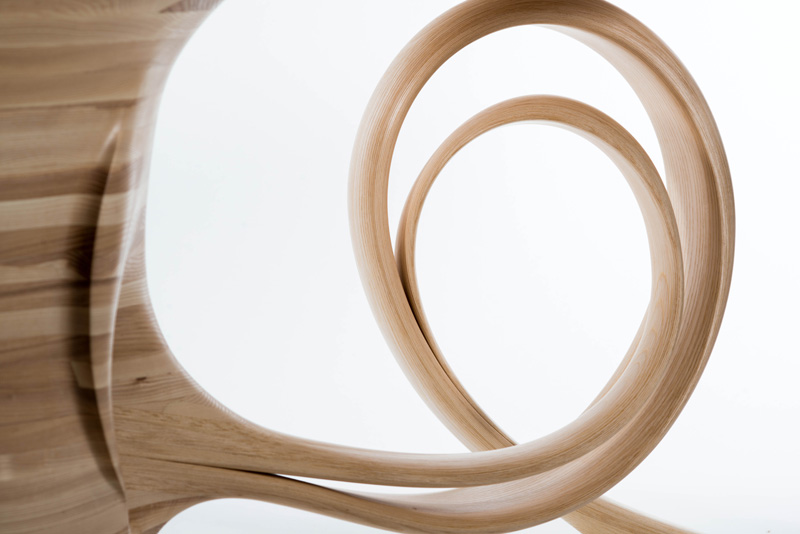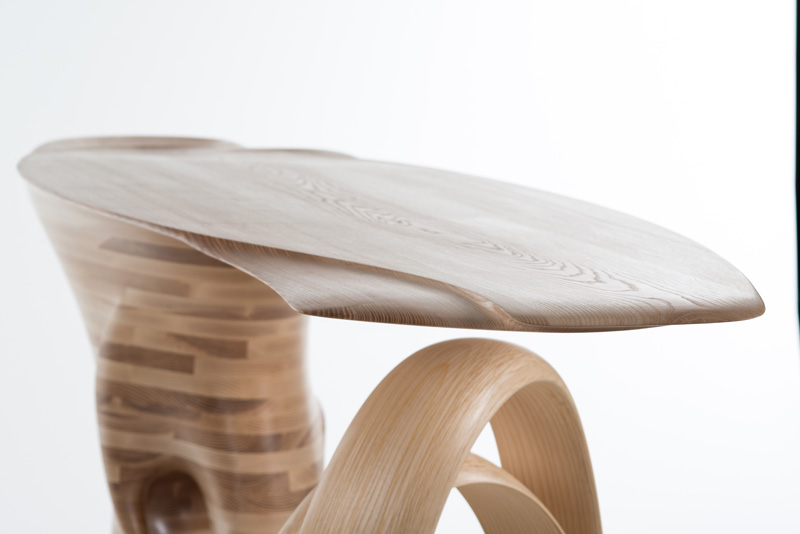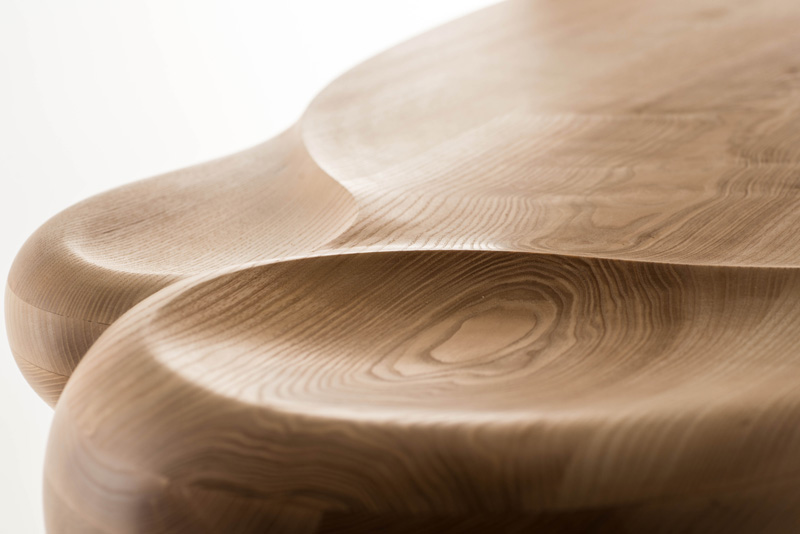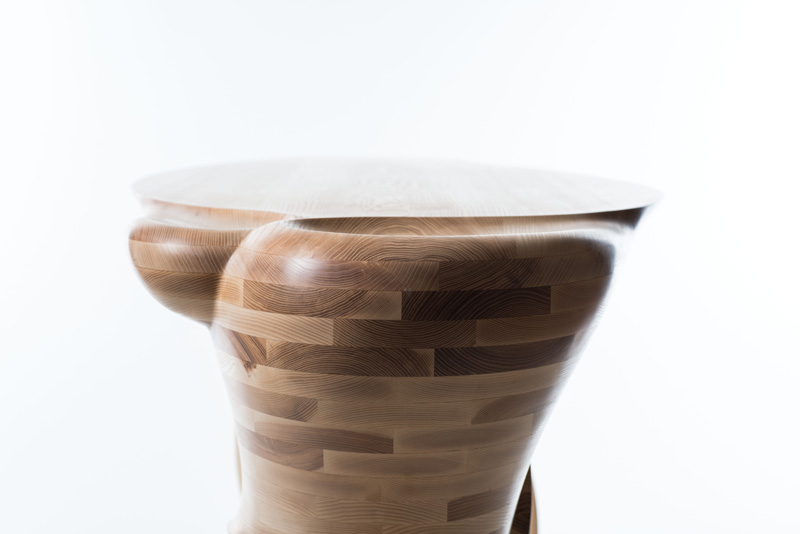 Design: Robert Scott