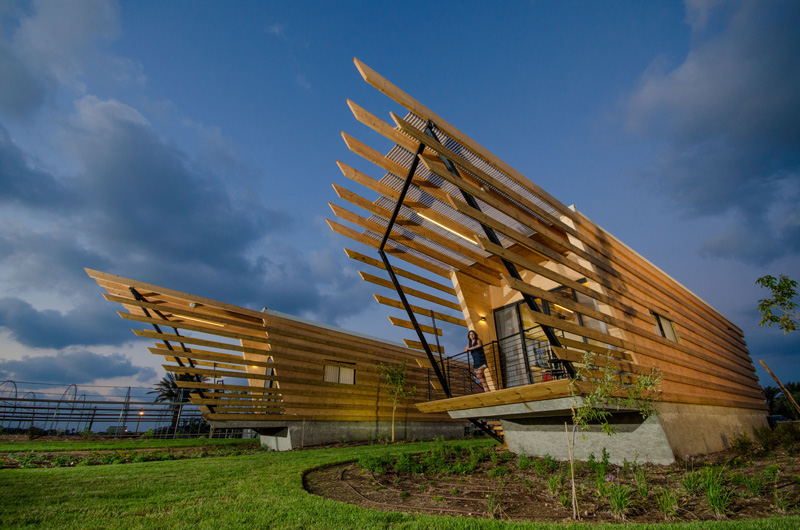 Ron Shenkin Studio have designed a group of bungalows for people on holiday in Dor, Israel.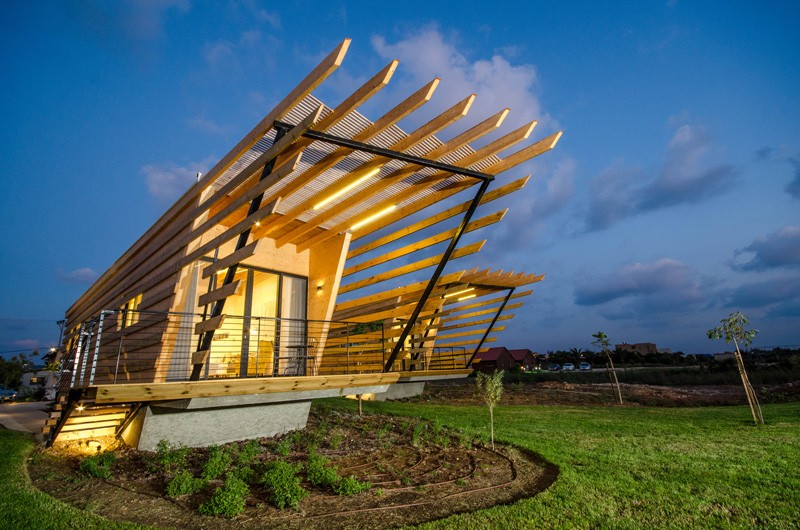 The designer's description
The Bungalows are part of a complex which combines various attractions; walkways, gardens, vegetable gardens, swimming pool, gazebos and a path that leads to the beach.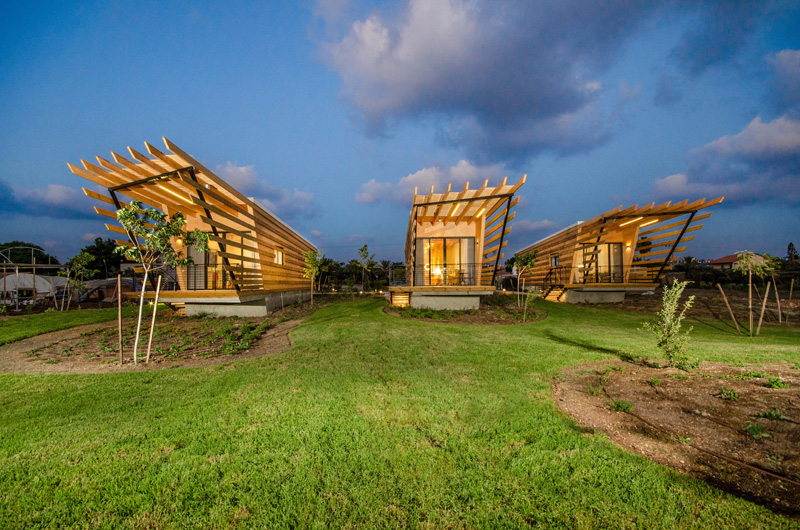 All bungalows face the sea. The porch is located facing the sea, hovering over the landscape covered by a pergola and wooden beams on the sides for a feeling of intimacy.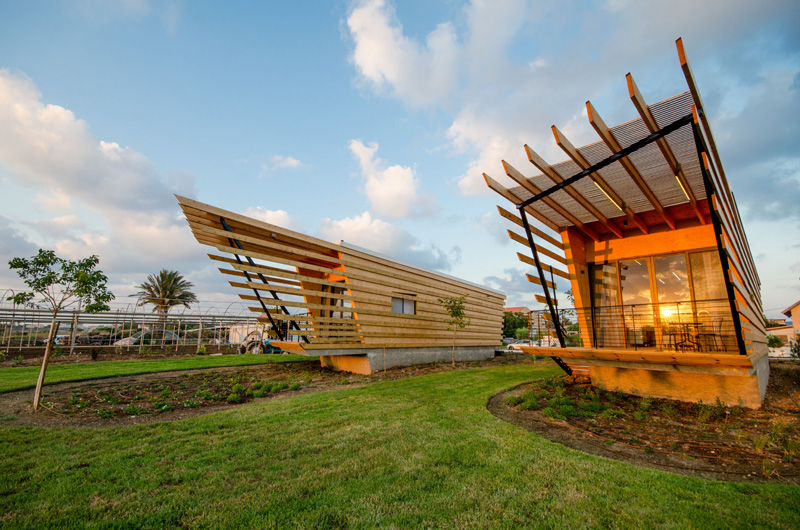 A 1.2 meter high concrete platform was poured on site to make the base of the building.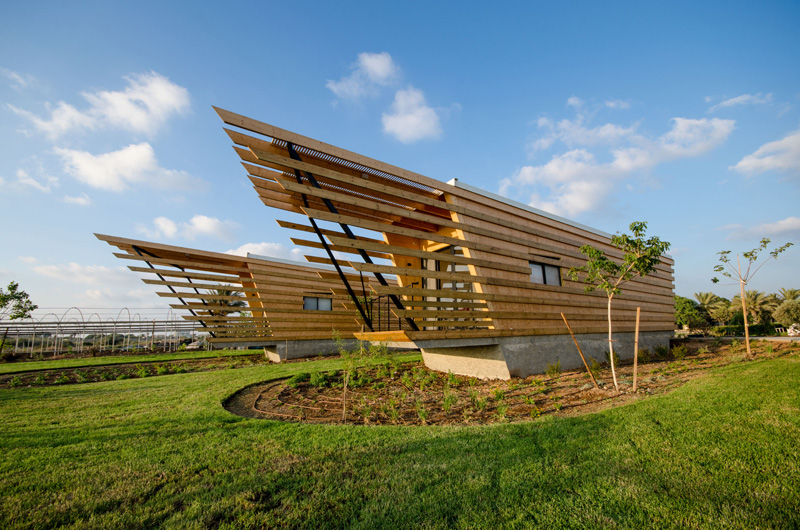 The construction of wooden walls were pre-fabricated in the factory and brought for assembly on site on the concrete surface.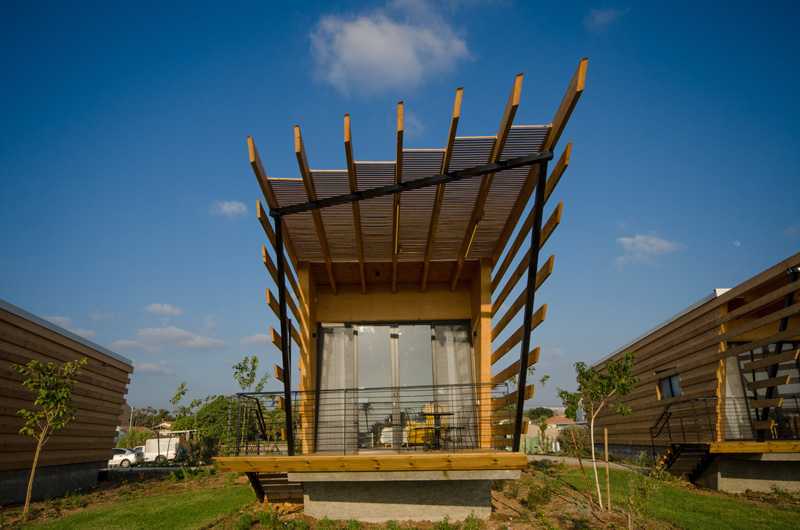 All the walls are plaster on the interior side with a high thermal insulation.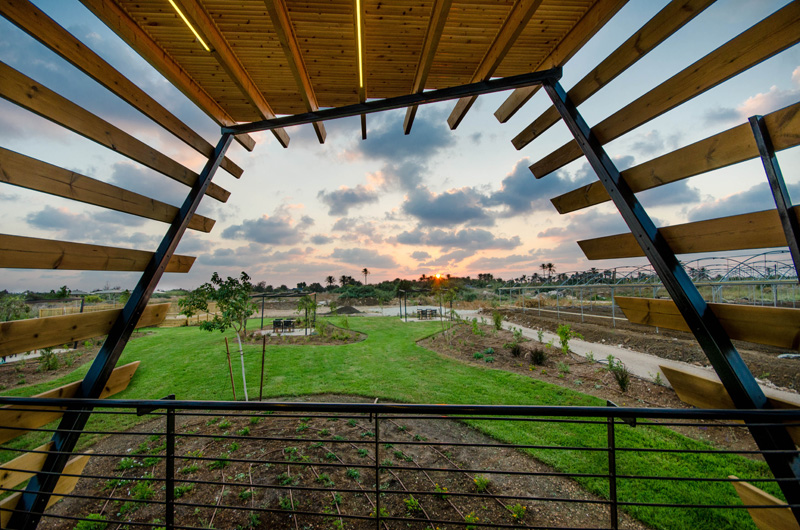 The primary intention for the interior design was to create a home away from home, without taking it too seriously and feel comfortable to be yourself and just relax.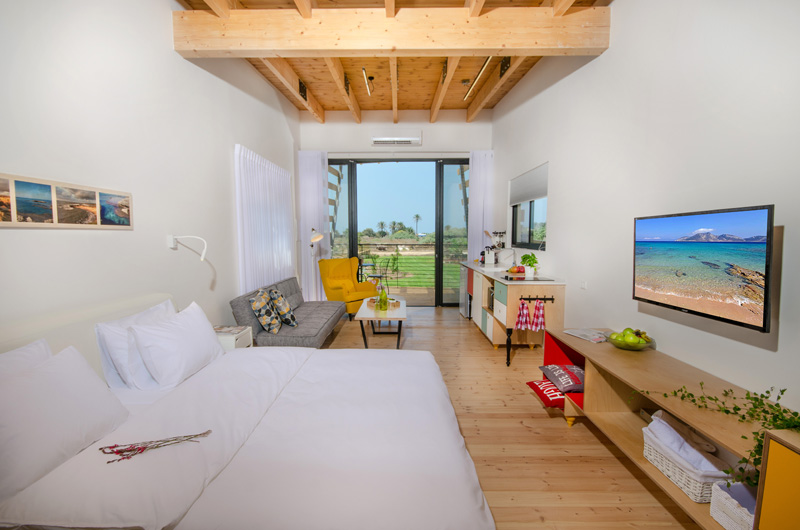 2 kind of models were designed, one, a family bungalow with a private bedroom, enclose bathroom and shower and an open space plan with a sofa bed.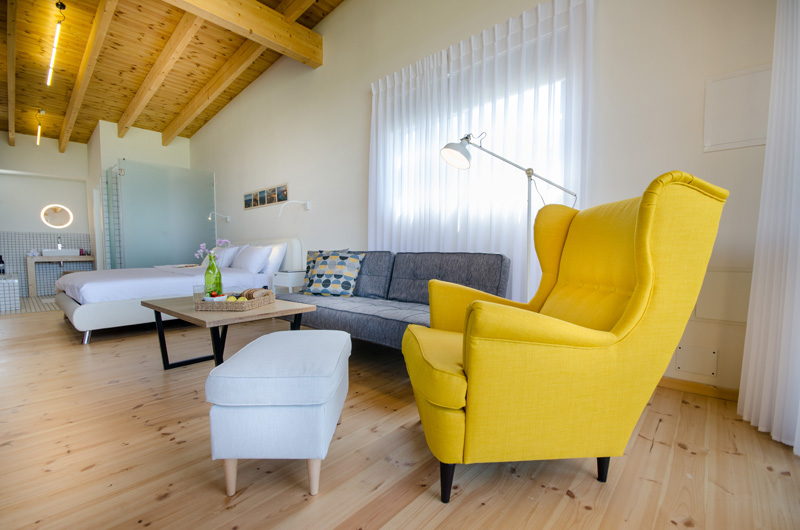 The second model, an open space plan were the center is the queen size bed and all the amenities such as the shower and tub are open to the space.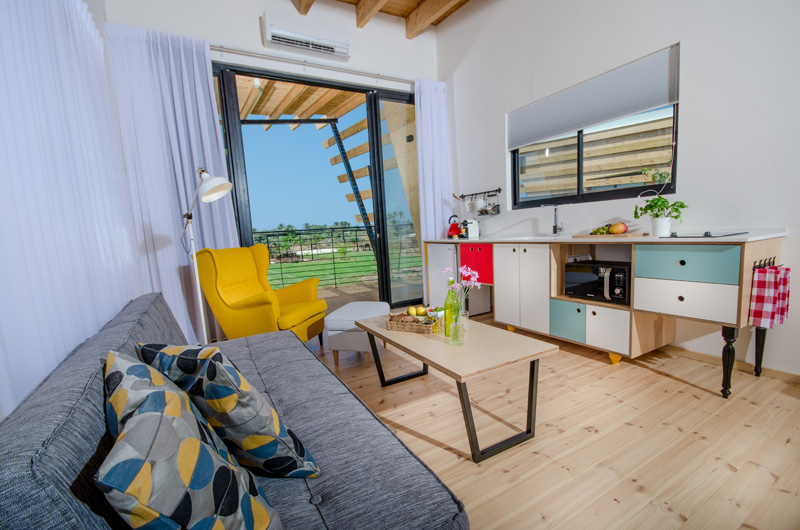 All the bungalows have a well fitted kitchen, a hot tub, queen size bed, bathroom, standing shower, balcony with a sea view a sofa bed and t.v.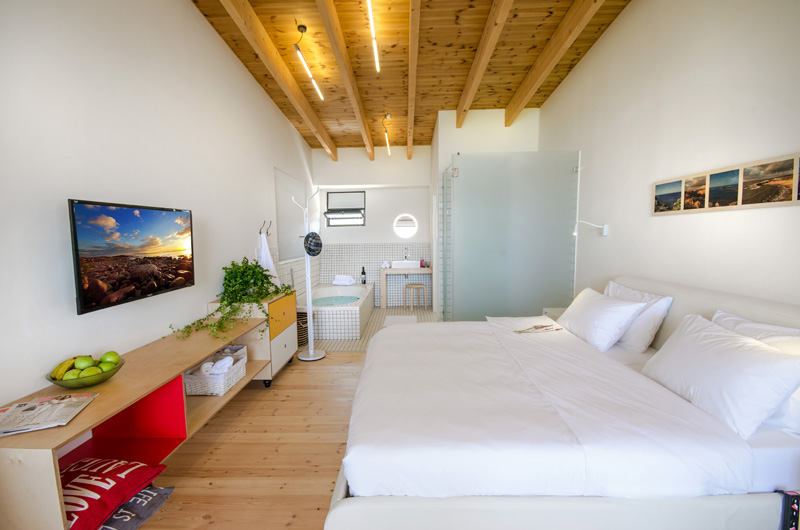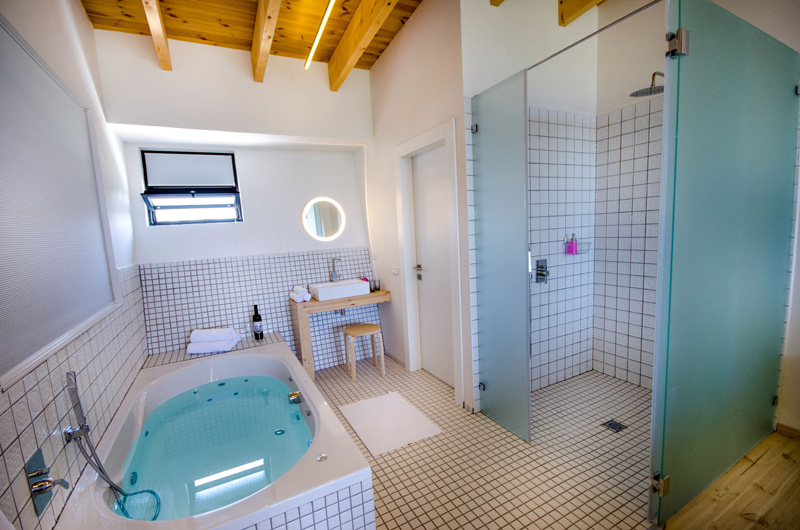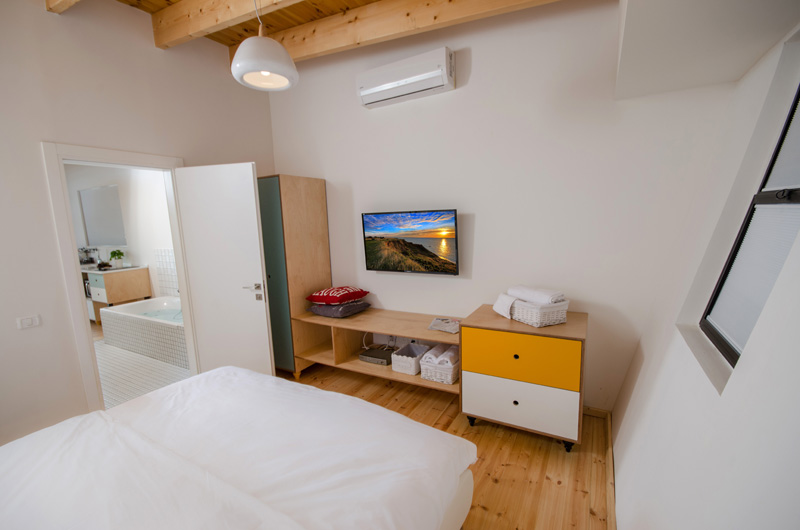 Contractor: Ziv Alon Ltd
Photography by Albert Adot