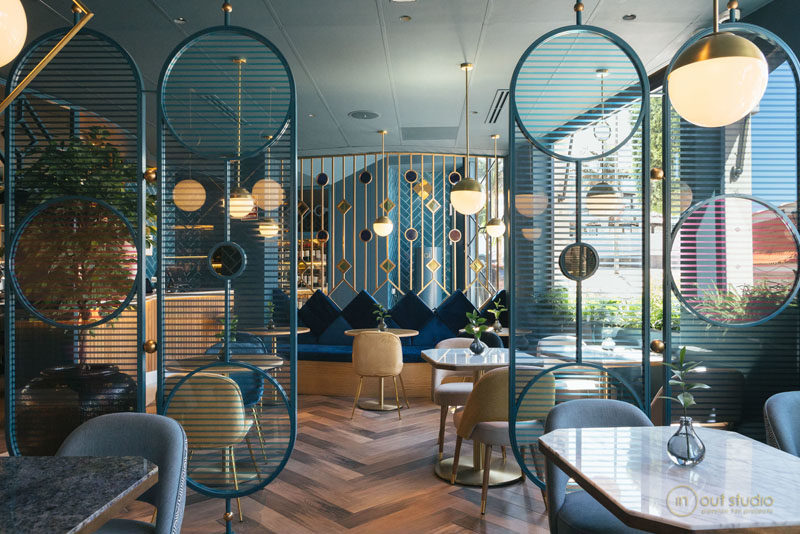 Photography by Silvia Gil Roldán
When Nayra Iglesias of In Out Studio, was asked to design the Kai La Caleta restaurant in Tenerife, she chose to use a couple of different room dividers to create separation within the restaurant.


The first room divider designs are made from blue painted metal with circular cut-outs. The curved ends create a softer appearance, while the horizontal lines allow light to travel through them.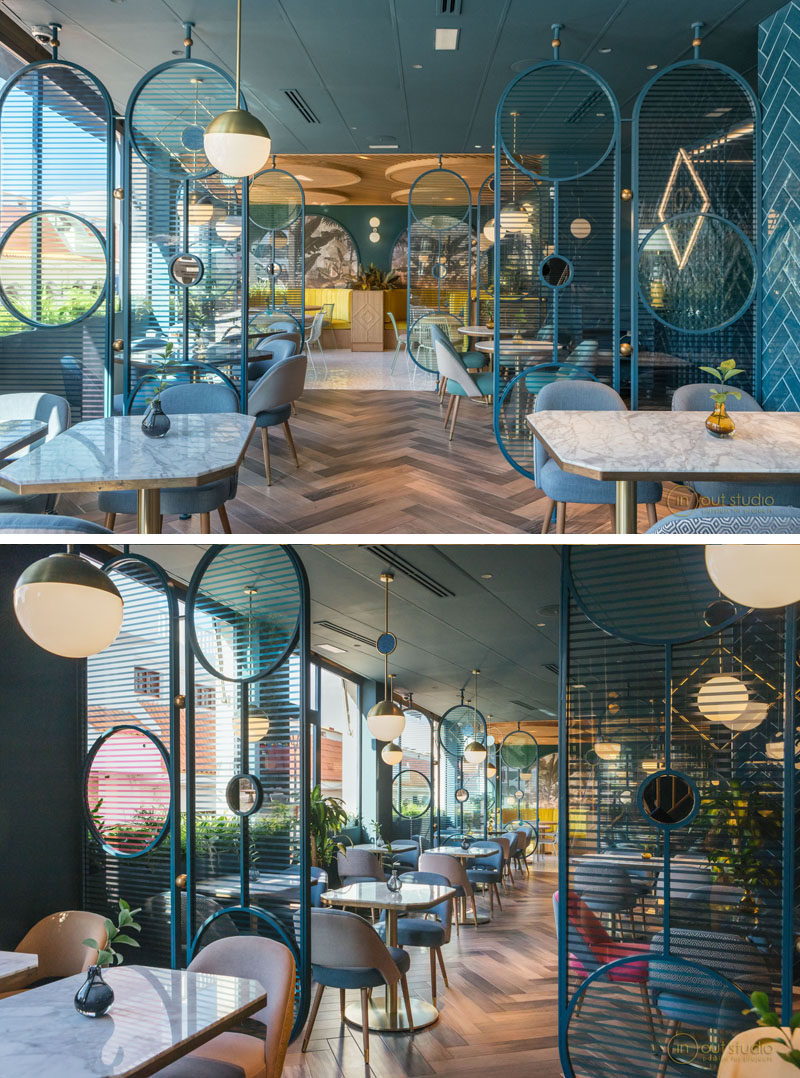 Photography by Silvia Gil Roldán
---
The second room divider style have been named 'jewel screens', as they are designed to highlight the colorful glass inlays in diamond and circle shapes.
---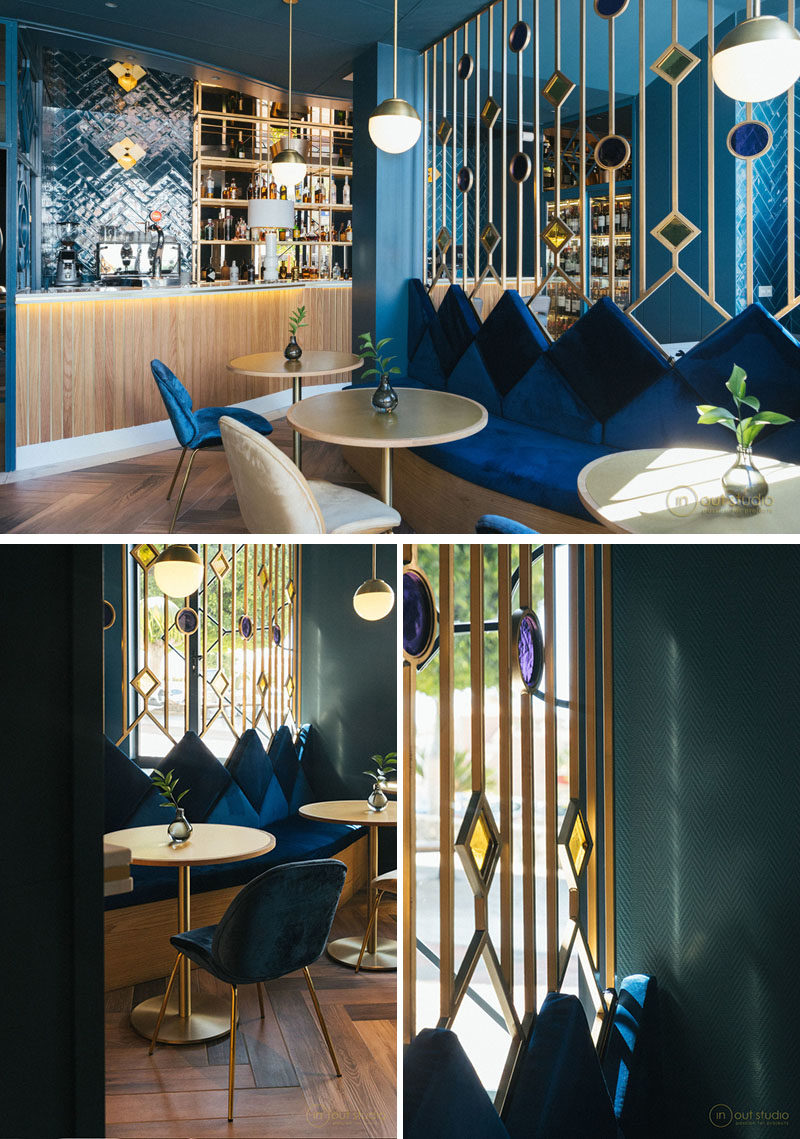 Photography by Silvia Gil Roldán
---
Get the contemporist daily email newsletter – sign up here