San Anselmo House by Shands Studio
Shands Studio have designed the San Anselmo House in Marin County, California.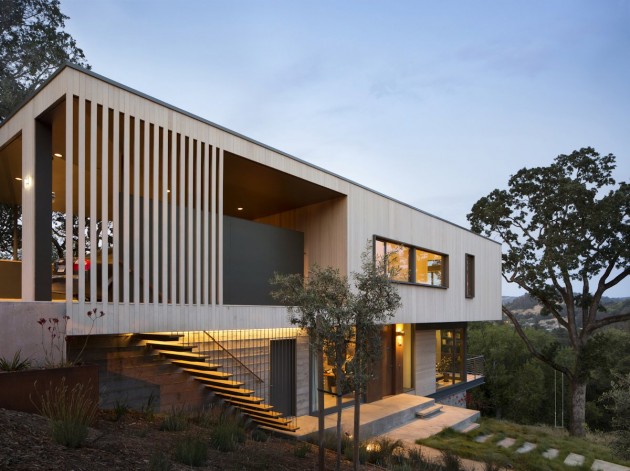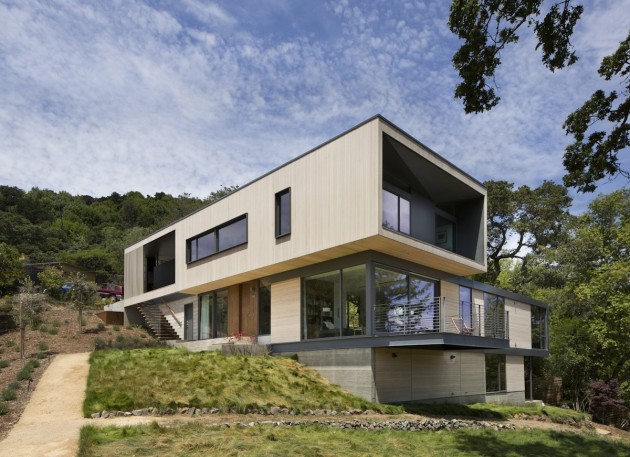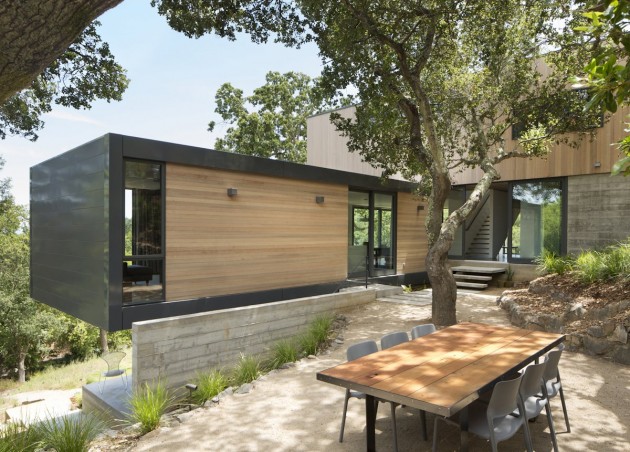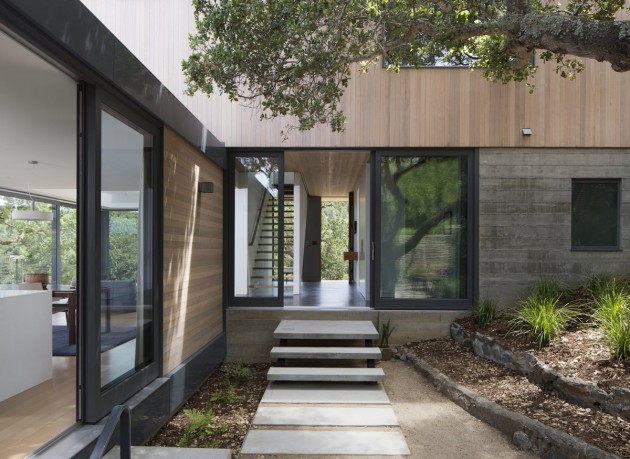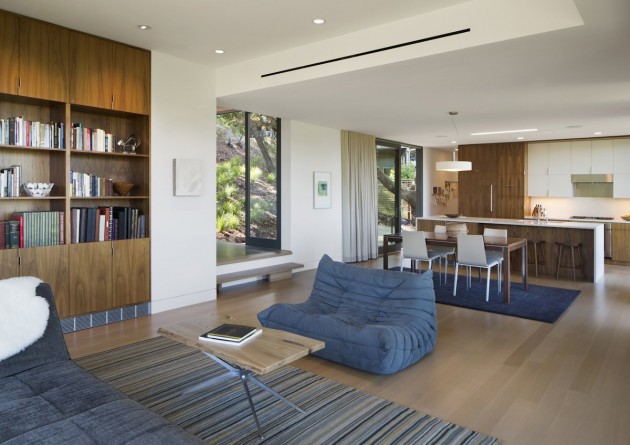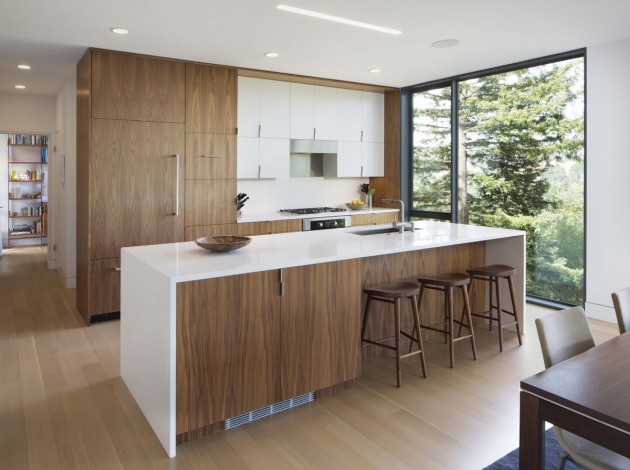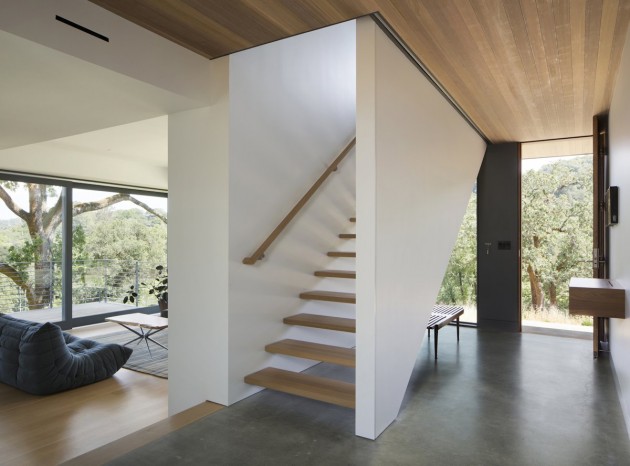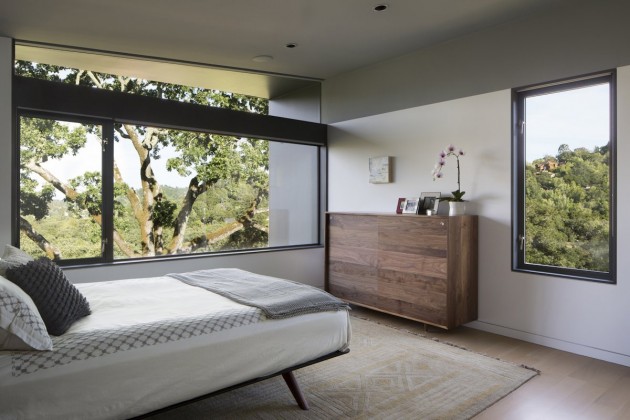 Project description
Envisioned for direct access to the outdoors and visual connection to the surrounding landscape, this 2,450 sq. ft. house was designed as two perpendicular volumes stepping down the hill. The expansive windows and sliding glass doors allow for the exterior patio and cantilevered deck to be an extension of the living spaces. The Upper Level cantilevers over the Lower Level on the South side utilizing passive heating and cooling strategies. The Upper Level was also designed with an inverted hip roof to maximize exposure for solar panels while visually concealing them from the street.
Design: Shands Studio
Photography by Paul Dyer