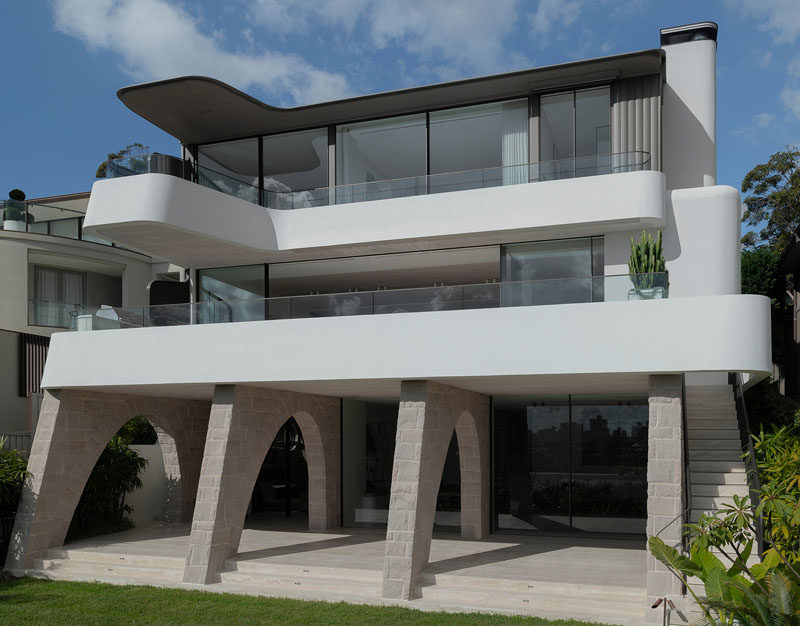 Luigi Rosselli Architects has designed the 'Hill House', a new house in Sydney, Australia, that sits on a steep site with views of the harbour.
The house features a lightening shaped zinc roof, while the garage is concealed below a green roof. A cobbled entry courtyard, surrounded by three sandstone walls reinforce the entry and converge on the front door.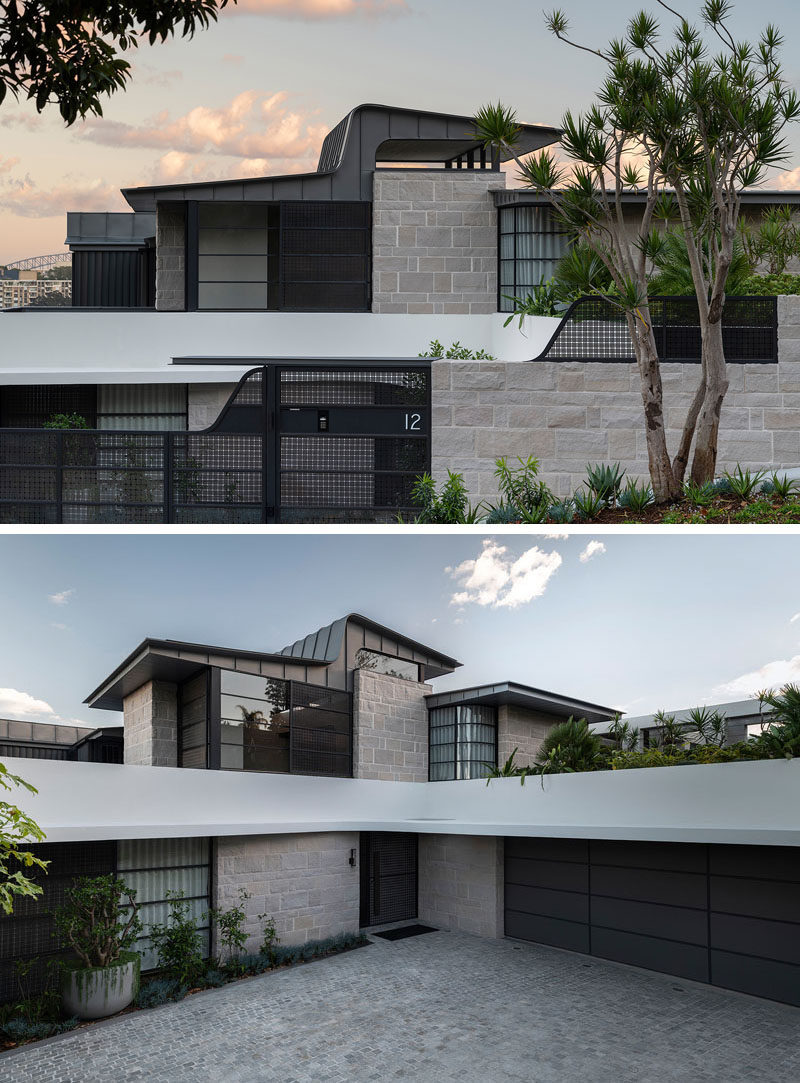 ---
A white concrete awning that widens towards the front door has a circular glass skylight to spotlight the entry.

The front door has a brass woven ribbon mesh exterior, with a door handle design by Blake Letnic, that appears as a straightforward timber board, but also conceals a molded back section, ergonomically shaped to provide a strong grip.

The interior of the front door is covered in travertine slabs, like on the walls, and provides a contrast to the dark timber floor.
---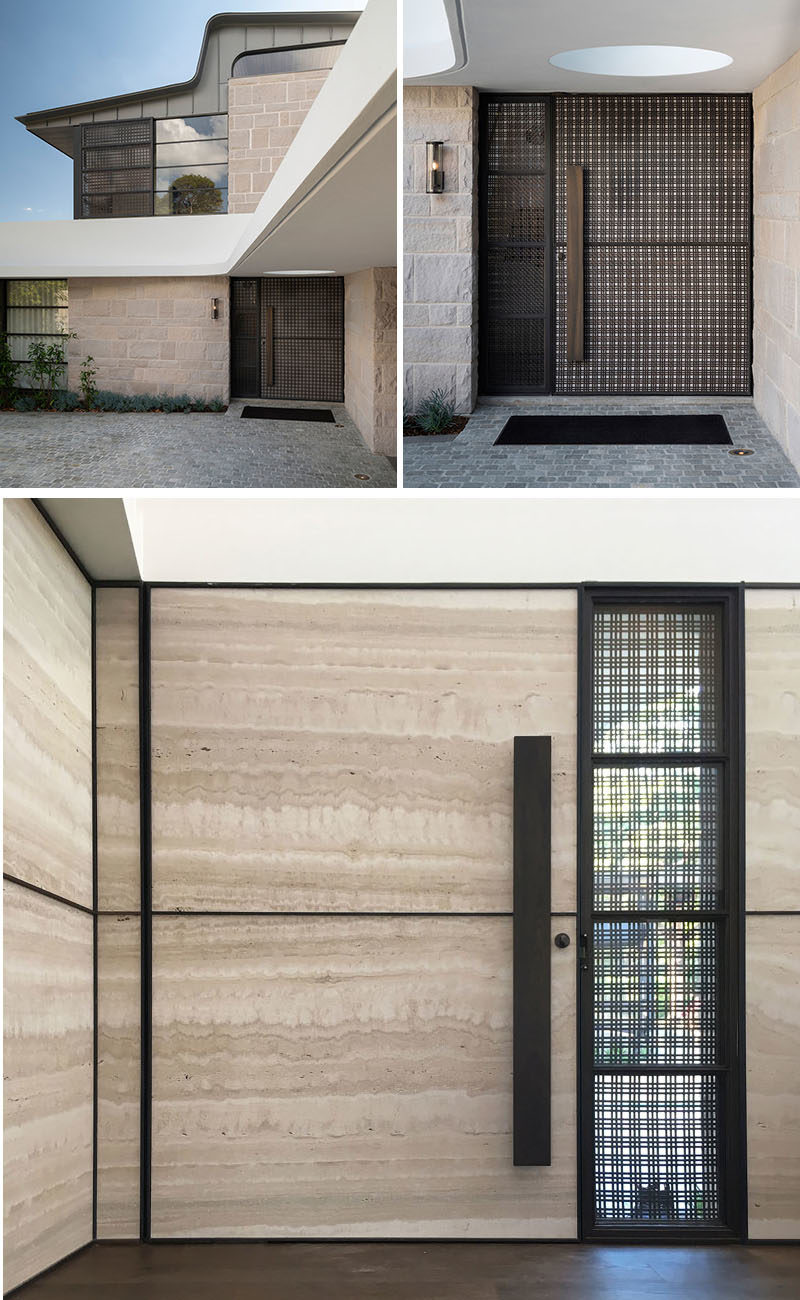 ---
Inside the home, the front entry is set at mid-level, with the stairs connecting the various floors of the home. Upstairs the landing leads to the bedrooms, while downstairs the stair widens, leading to the light filled living areas.

A Lindsey Adelman branching bubble chandelier adds a decorative touch, while the paintings are 'Antara' by Betty Kunita Pumani and 'Sweets' by Ildiko Kovacs.
---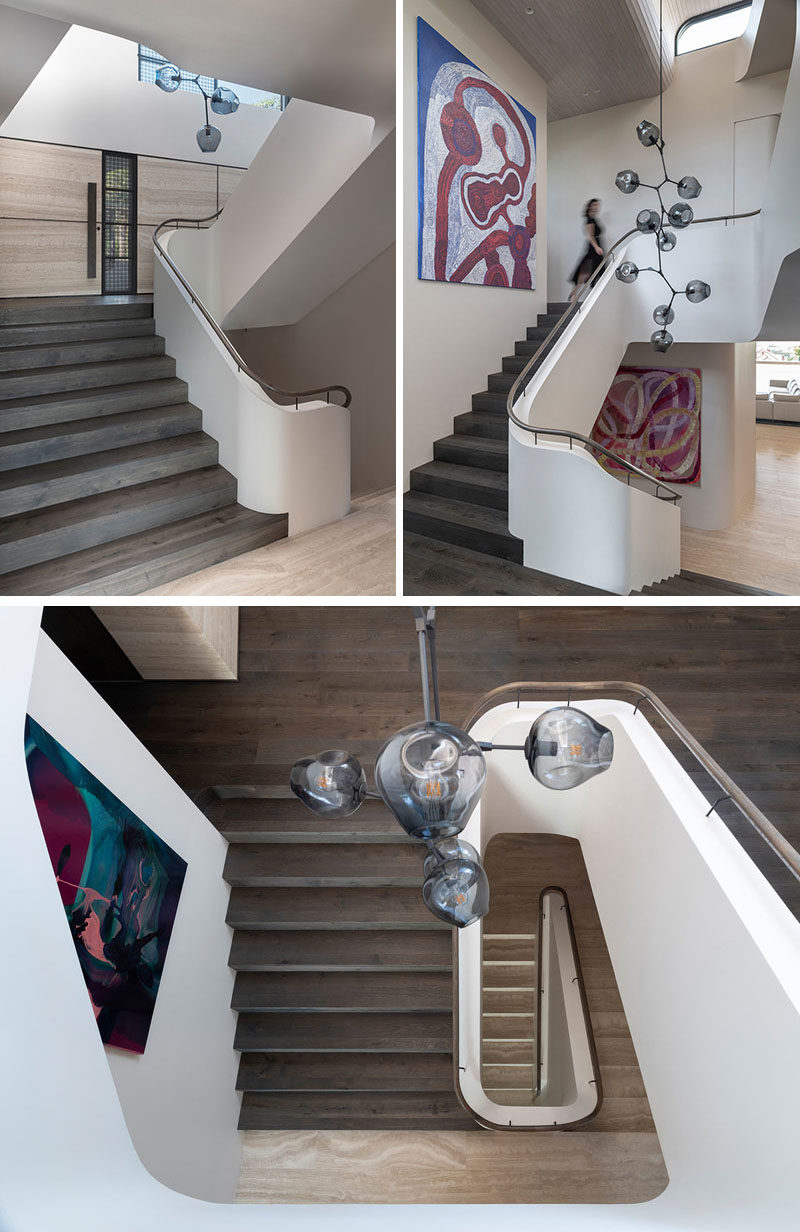 ---
In the dining room, walnut wall paneling adds warmth to the room, that also features travertine flooring. To the right of the dining table is a bar where the owner keeps his collection of rare whiskeys.
---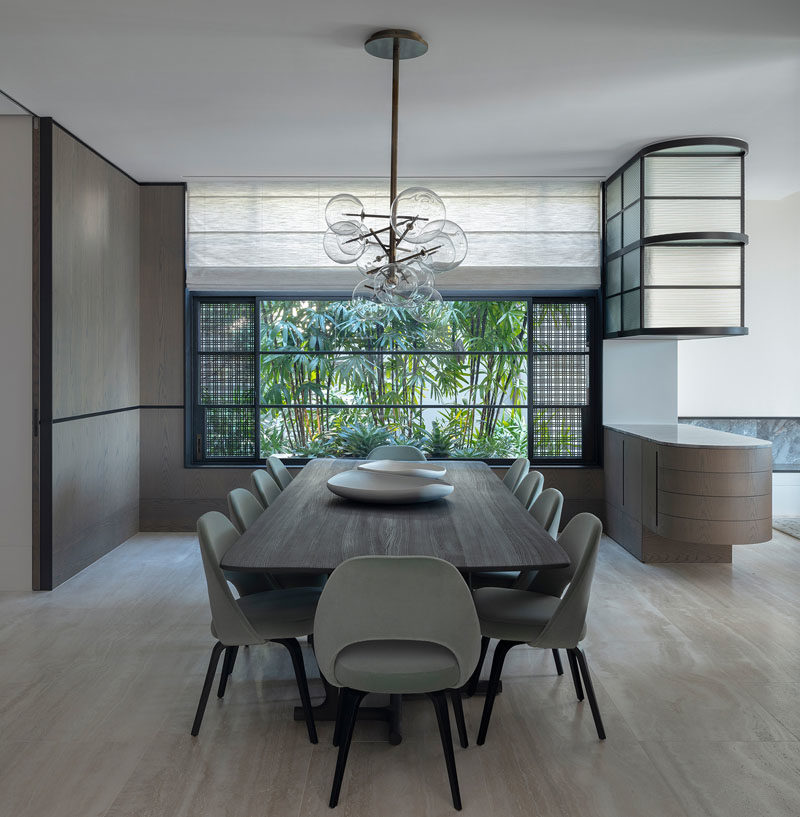 ---
In the living room, the six panels of Philip Wolfhagen's landscape 'Third Proposition: Triptych' stretches over an extra wide fireplace mantle.
---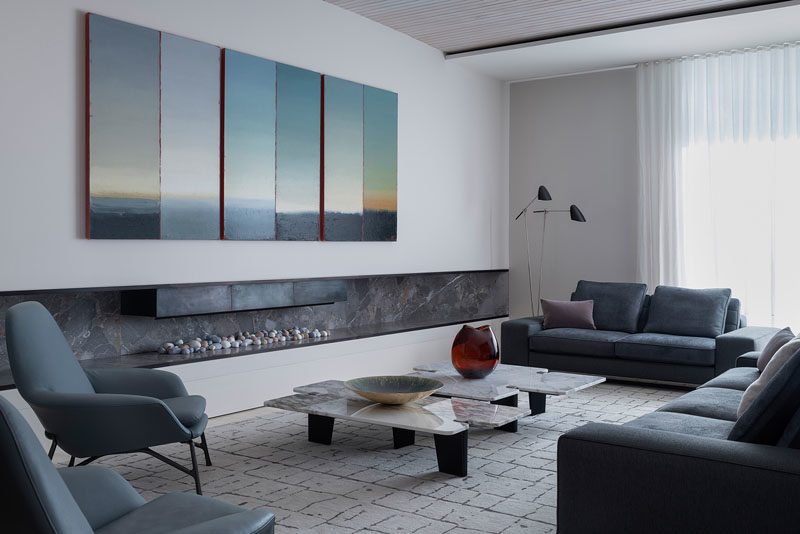 ---
Upstairs and located off a bedroom, a covered balcony provides uninterrupted views of Sydney Harbour.

---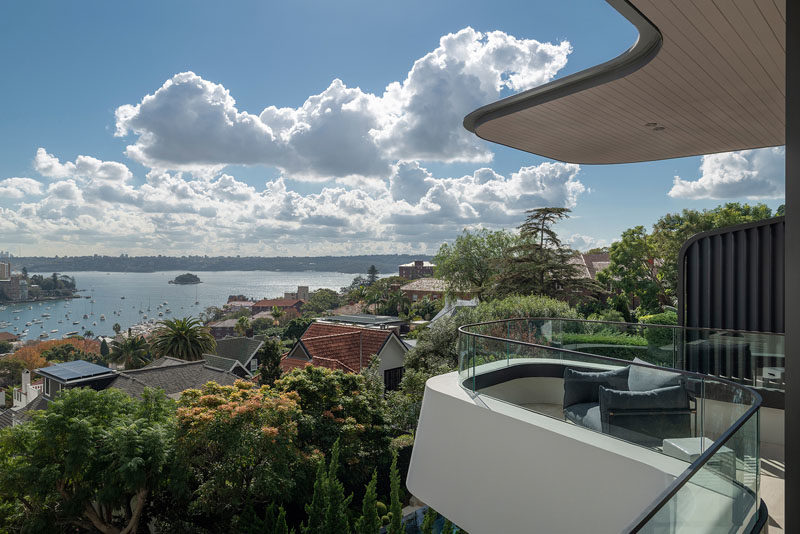 ---
The balcony cantilevers out over the outdoor space below, that's located off the living areas.
---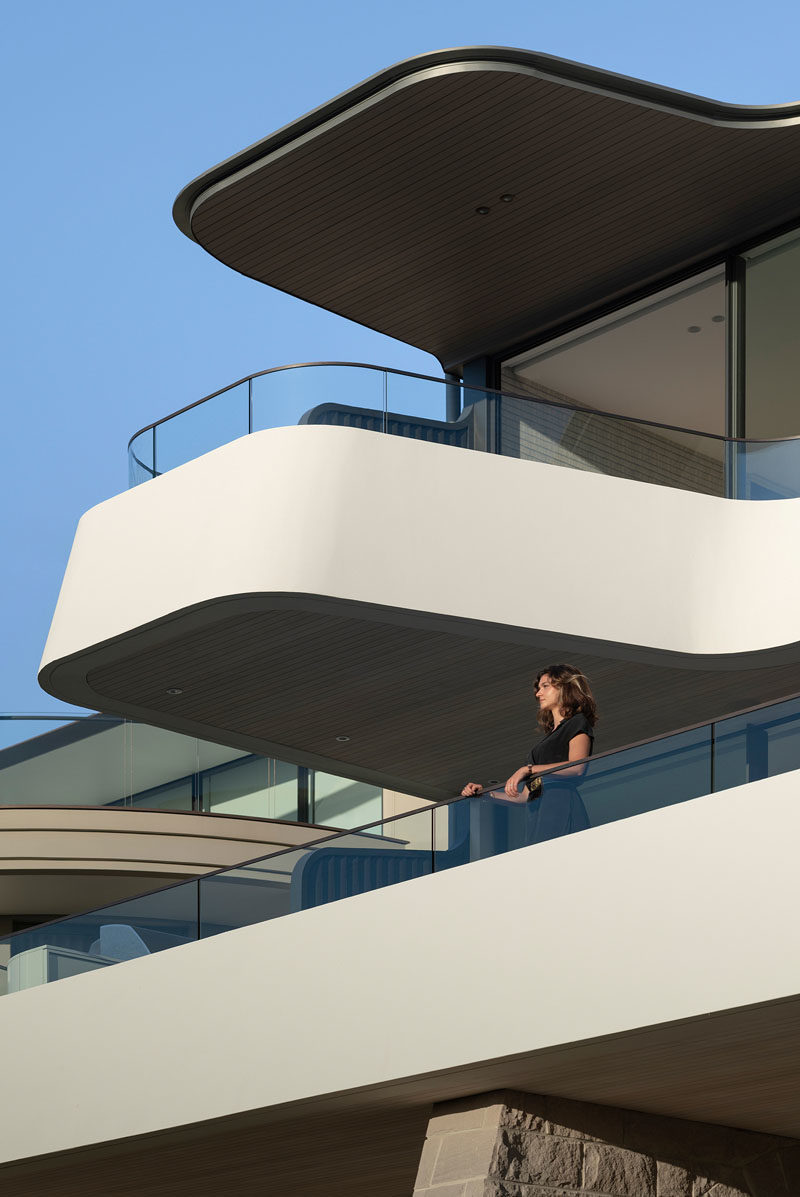 ---
On the ground floor, sandstone arches, lined timber ceiling boards, and travertine flooring form a powerful, tough, and muscular base to the home.
---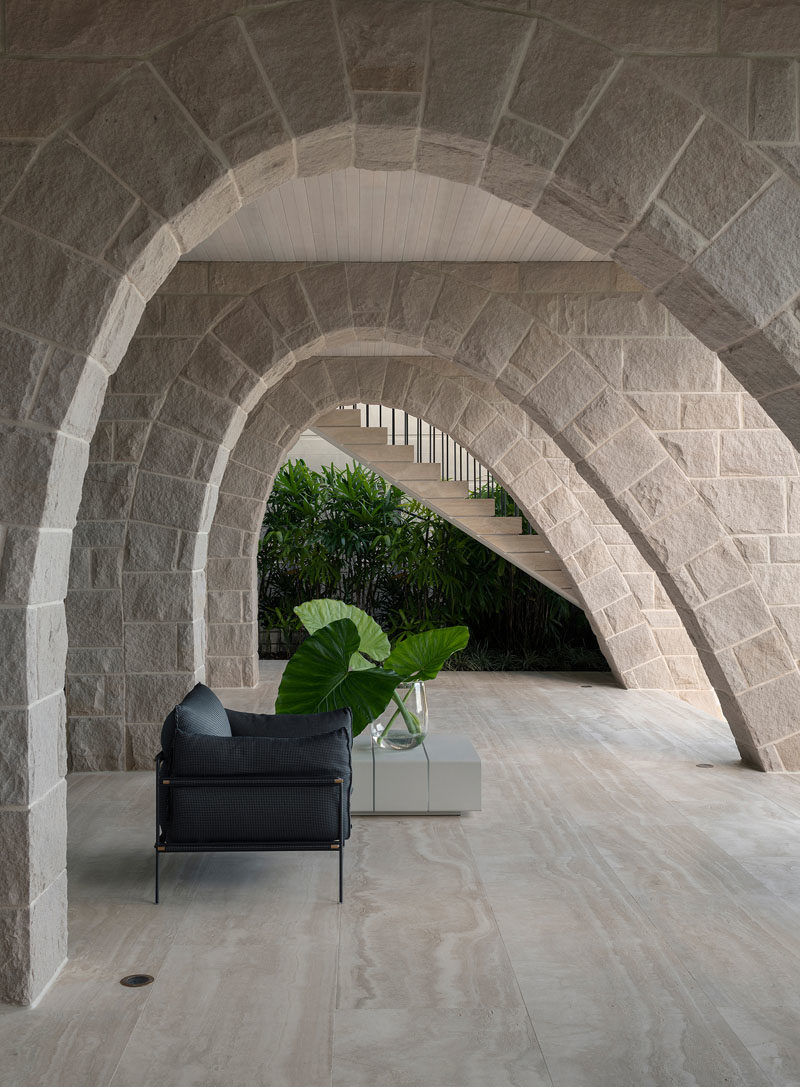 ---
In the garden and beside the pool, a custom-designed bench will soon be covered by a vine, creating a quiet place to relax.
---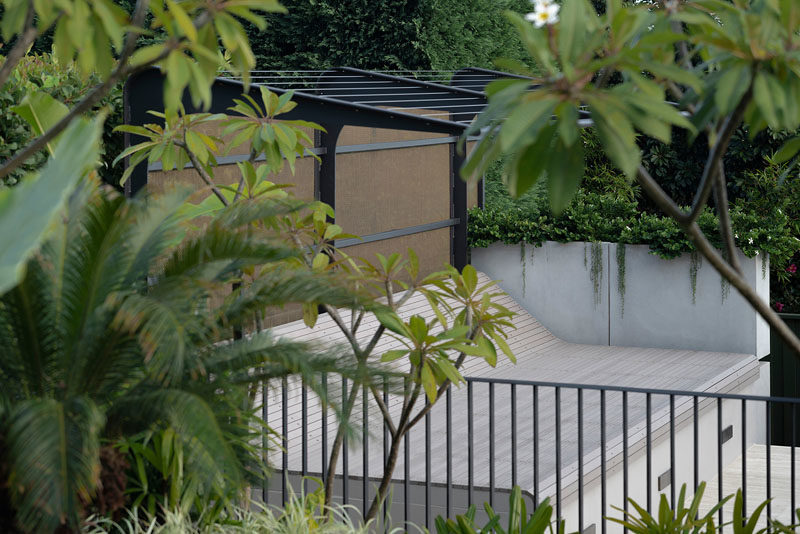 ---
Get the contemporist daily email newsletter – sign up here