Oato. Design Office have created a porcelain bud vase named SCAPE.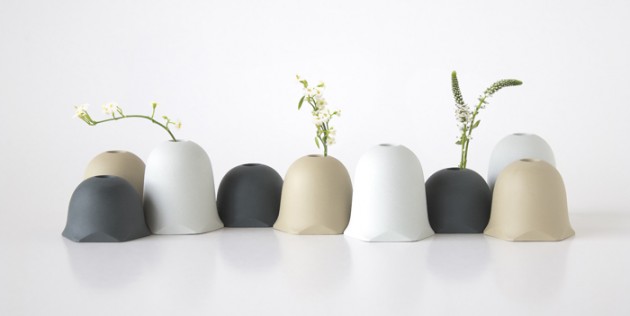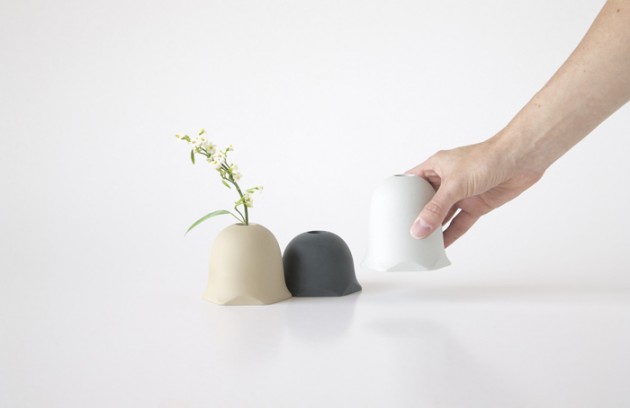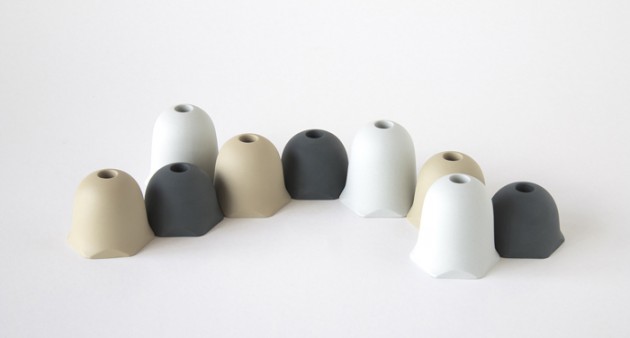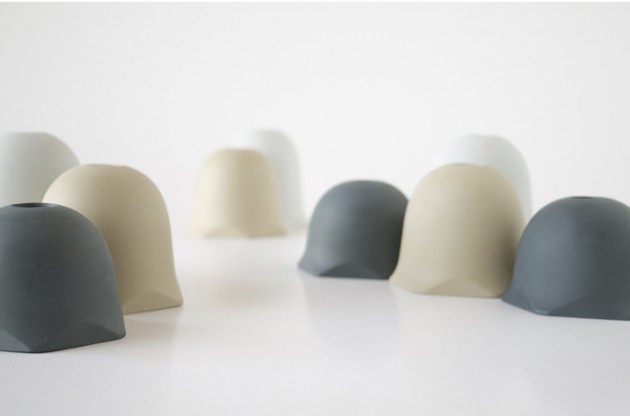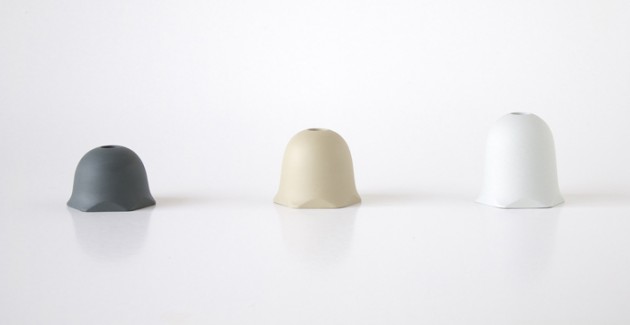 From the designer
The Scape vases are shaped like little hills that transform flat surfaces into a landscape, which can be used to hold flowers. We wanted to create a set of object-like vases, that aren't conceived as empty when they don't hold flowers.

The hexagon shaped feet make it possible to link them together evoking the user to play around with the setup and size of the 'landscape'. This gives the vases such an outspoken shape of their own that the adding of flowers is merely an option.

For the production of Scape we collaborated with Dutch porcelain artisan Frans Ottink. The vases are designed so they can be placed together through the use of the hexagon foot; this is only possible when executed perfectly.

The name 'Scape' refers to a landscape as the stem or stalk of the flower.
Design: Oato. Design Office