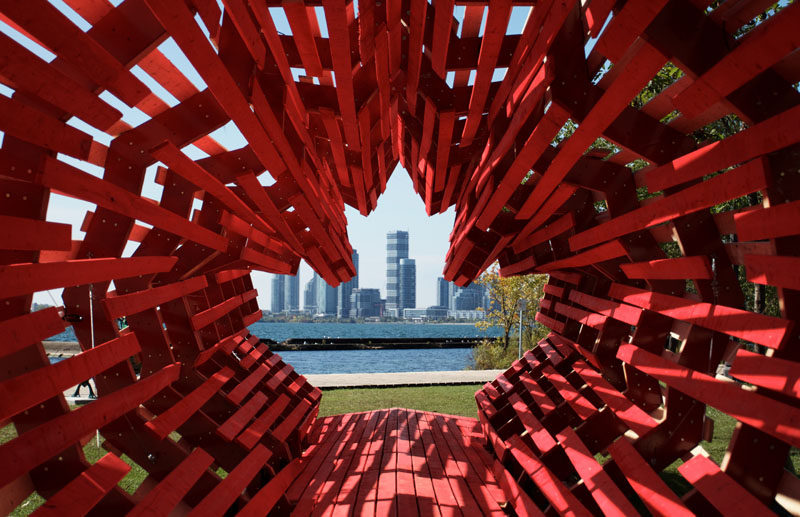 Photography by Gergely Szinnay
A team of Hungarian architects from HELLO WOOD have travelled to Canada and built "The Tunnel Through Time" – a memorial honoring nearly 38,000 Hungarian refugees who relocated to Canada after trying to escape communist rule in 1956. It's also a thank you to the Canadians who welcomed and supported the integration of the Hungarian people.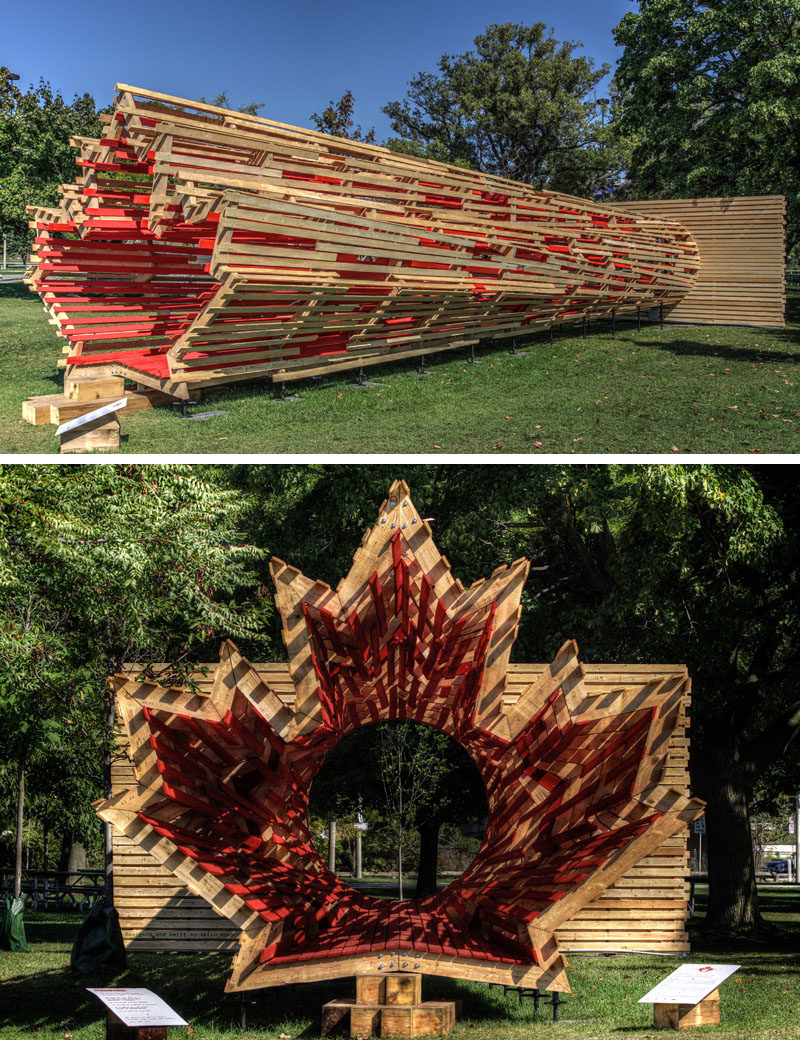 Photography by Gergely Szinnay
---
The memorial marks the 60th anniversary of the historical event and is designed to be an interactive installation that allows visitors to learn about the journey people took, while also appreciating a unique and creative piece of art in the form of a wooden tunnel.
---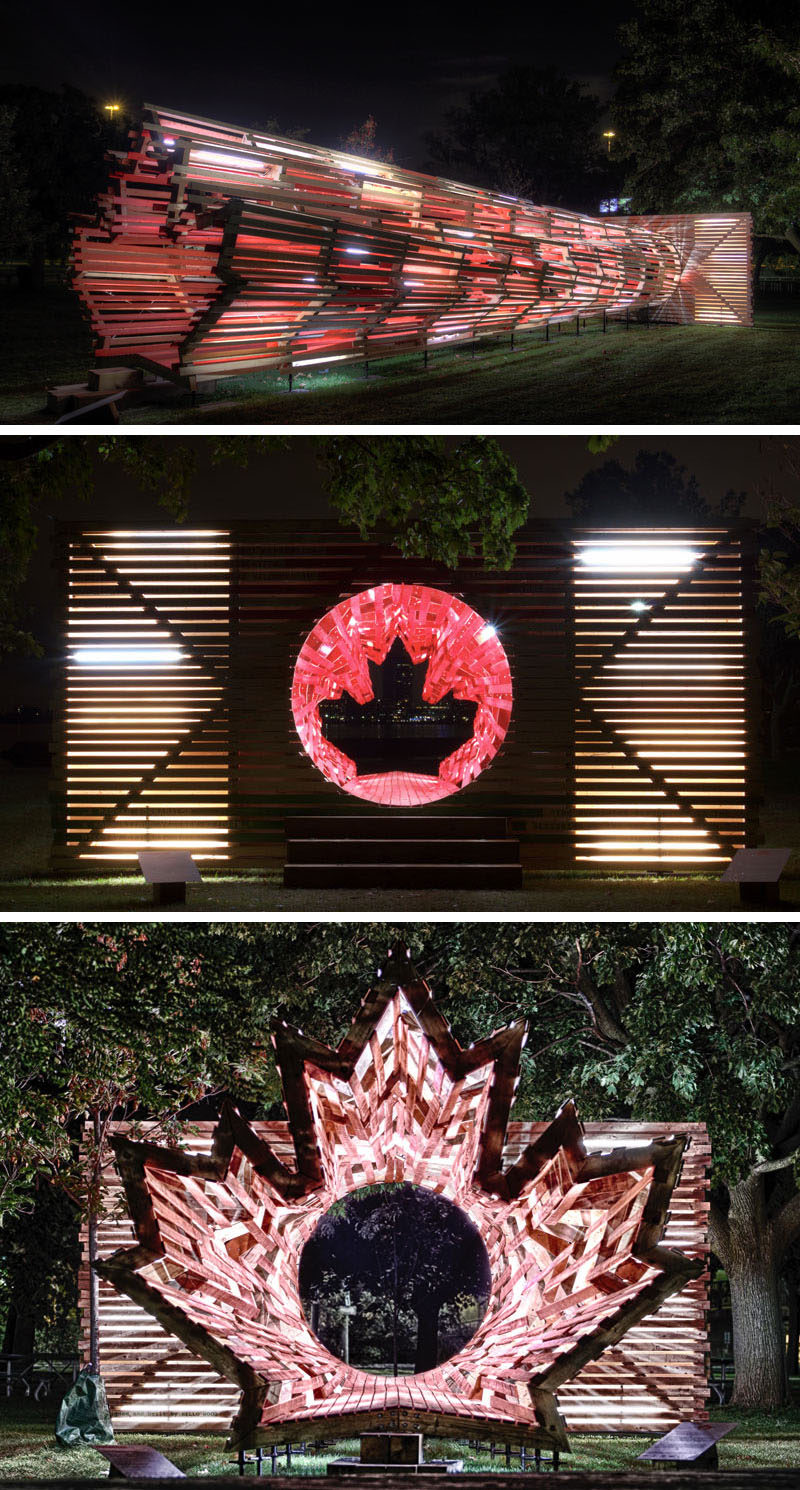 Photography by Gergely Szinnay
---
The entrance of the tunnel represents the Hungarian flag at the time of the revolution while the exit of the tunnel is in the shape of a maple leaf – symbolizing the journey from Hungary to Canada.
---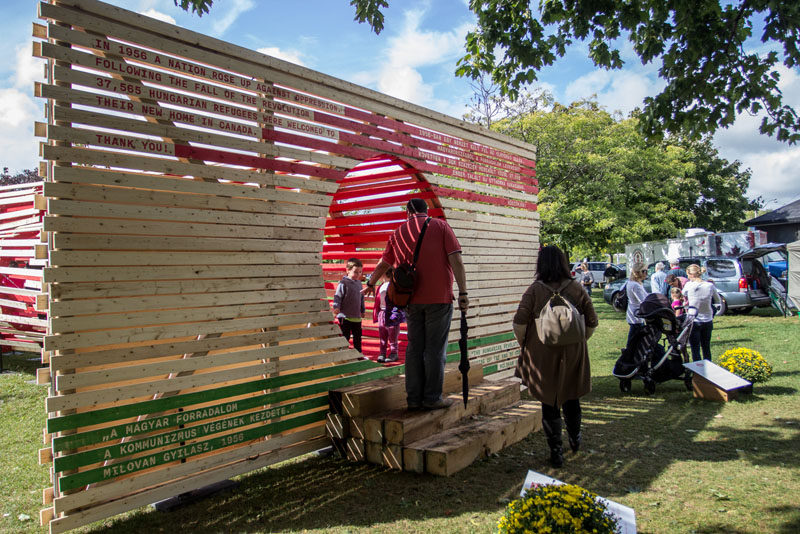 Photography by Soraya Hegyesi
---
Each one of the 37565 wood pieces making up the tunnel is meant to represent one of the Hungarians who was accepted into Canada.
The tunnel is currently on display in Budapest Park in Toronto but will be moved to a new location near Niagara Falls at the beginning of November 2016.
---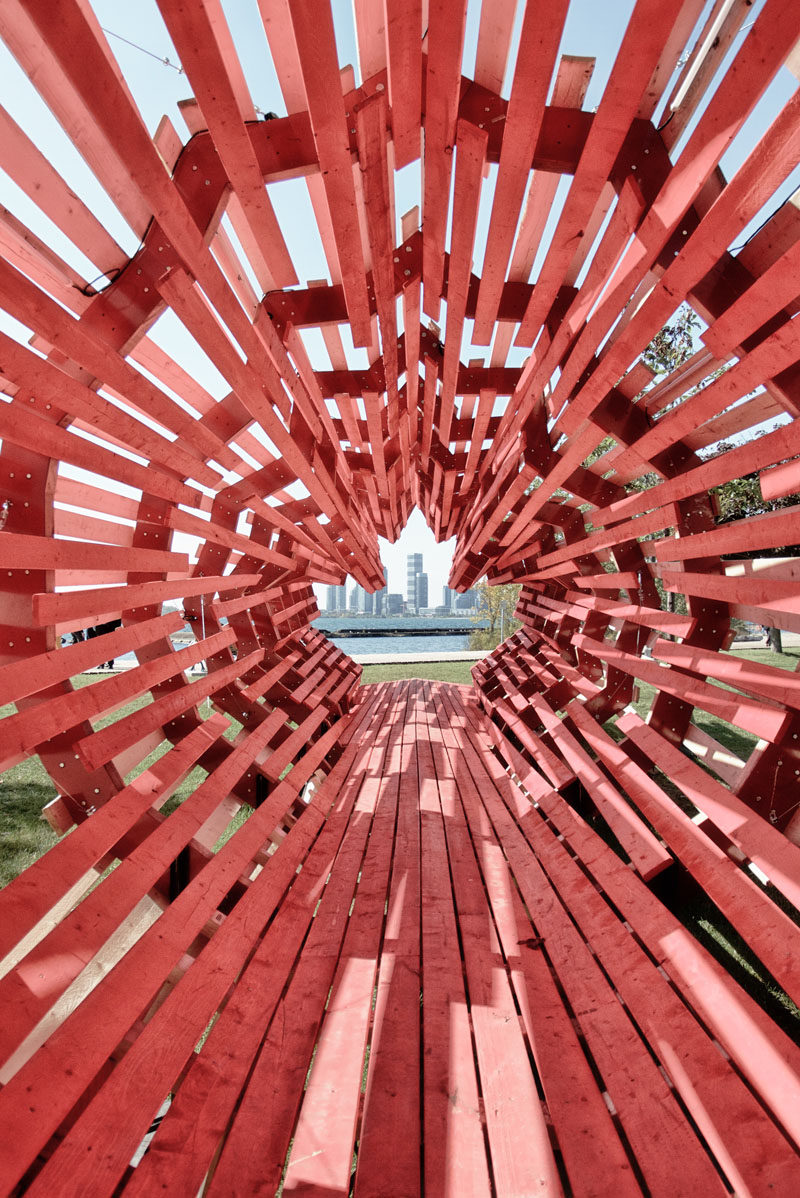 Photography by Gergely Szinnay