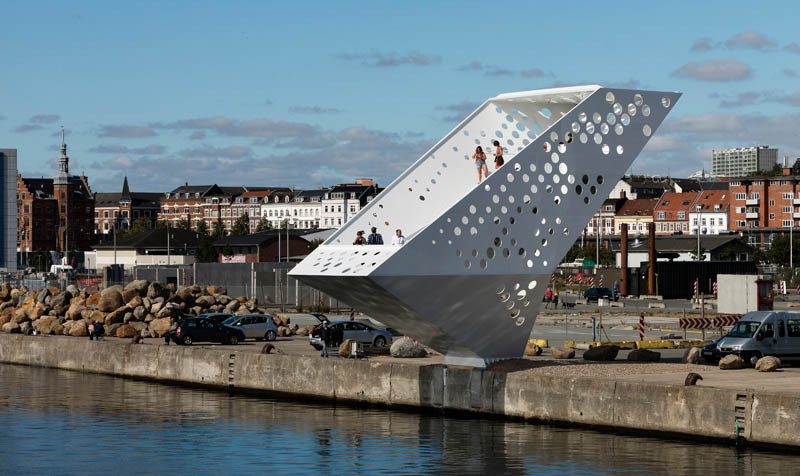 Dorte Mandrup Arkitekter were asked by the city of Aarhus, Denmark, to design a new viewing tower and landmark for the harbor.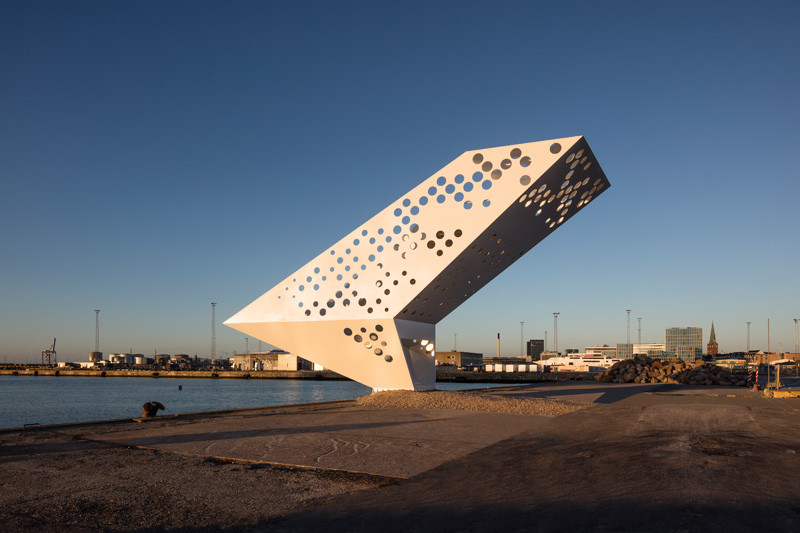 ---
The new tower, a dramatic urban sculpture, is a distinctive focal point and meeting place for visitors to the harbor.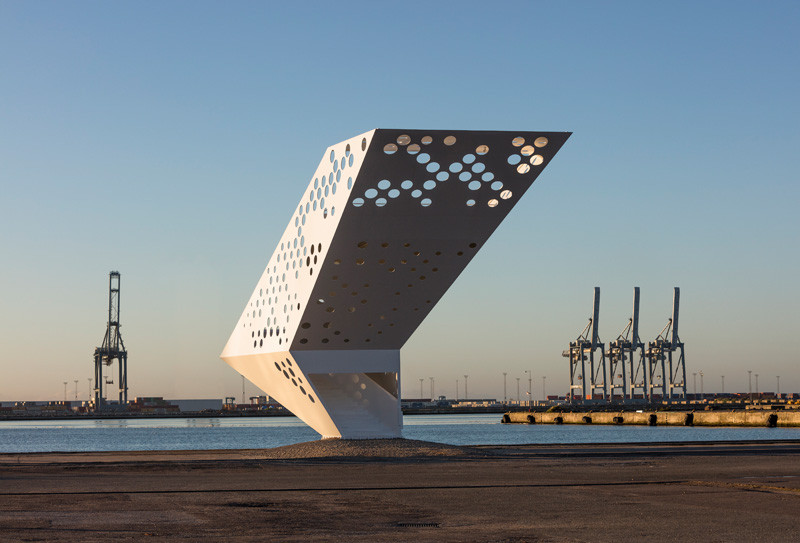 ---
The sculpture is made from painted steel, and provides visitors with the opportunity to climb inside to the viewing platform, 7.5 meters (24 feet) above the water.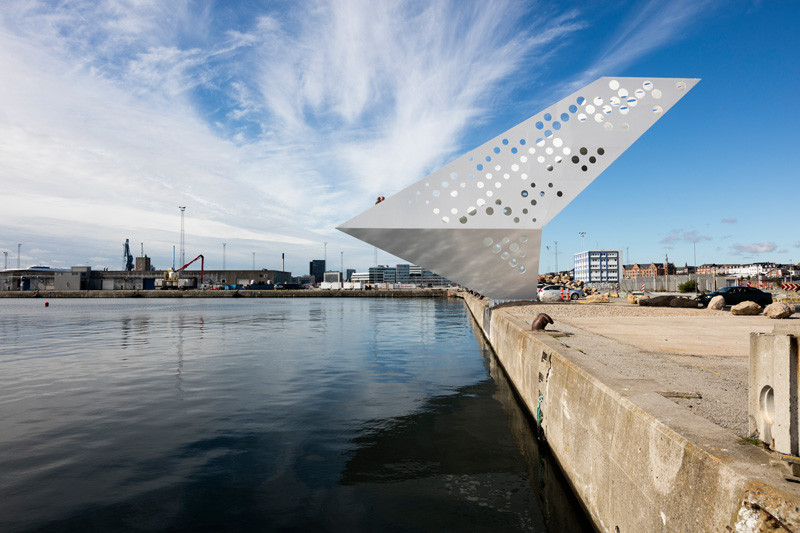 ---
At night the sculpture is illuminated by LED lights.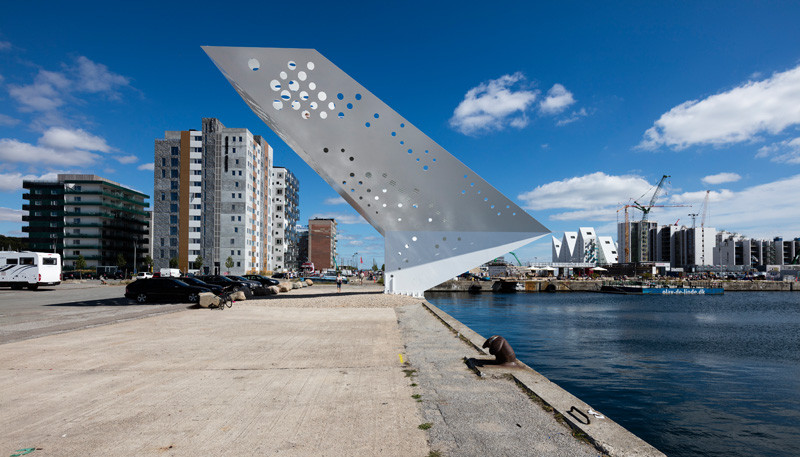 ---
Part of the criteria for the design was to make sure it was accessible for everyone. They achieved this by installing a lift for visitors with reduced mobility, that travels from the bottom of the staircase up to the top platform.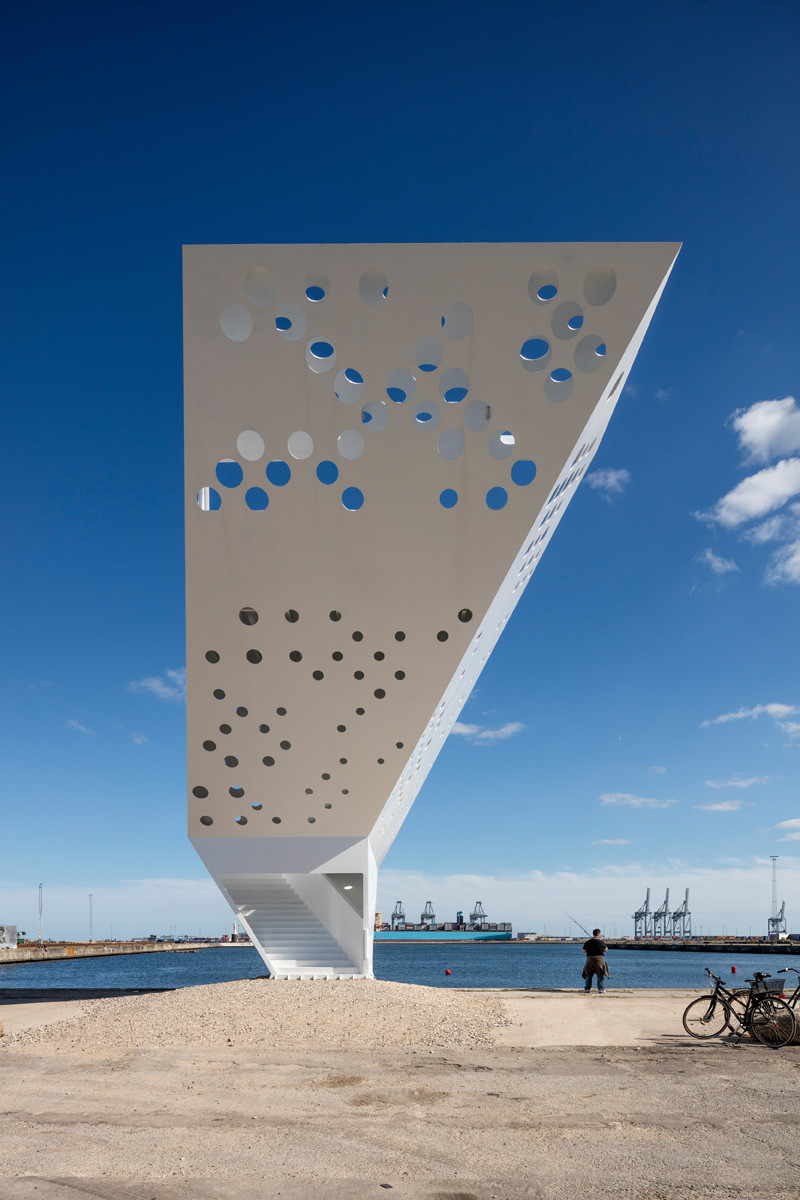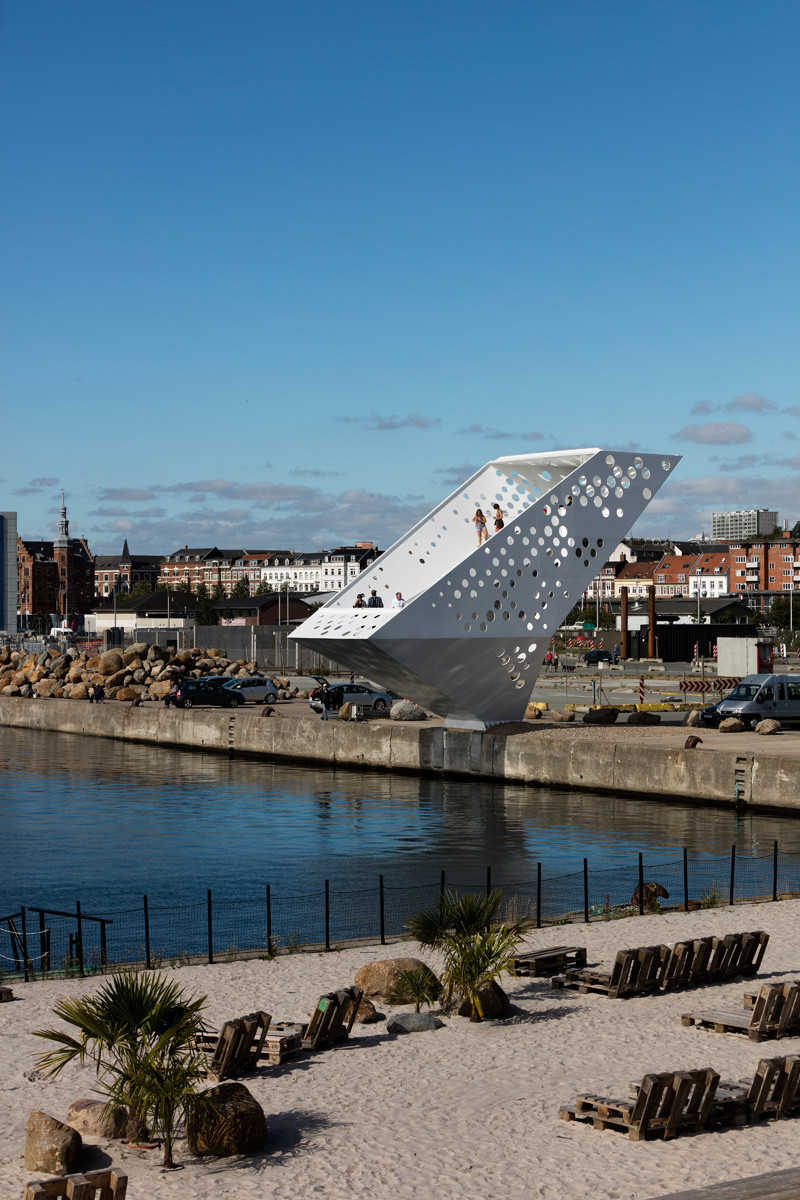 ---
Here's a close-up look at the viewing portholes.