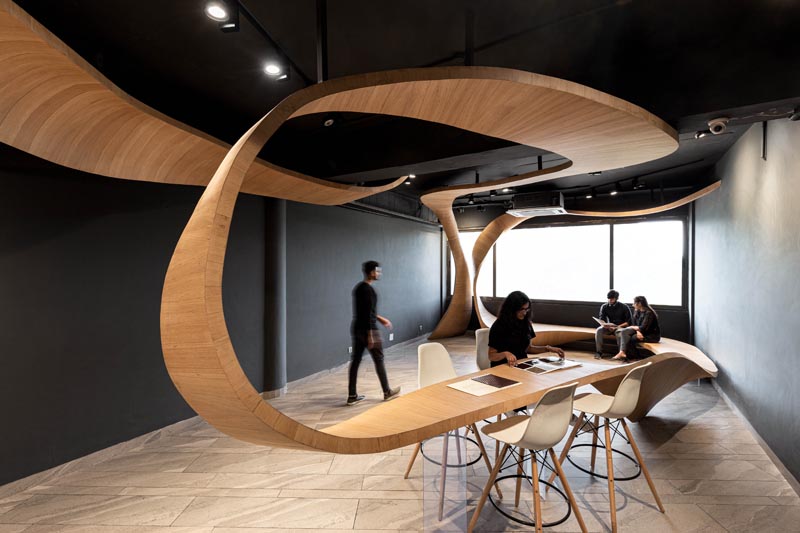 Studio Ardete has designed a ribbon-like sculptural wood installation for their client who sells veneers and plywood.

'Timber Rhyme' occupies the first floor of a retail shop in India. The purpose of the design was to entice customers to walk through the long narrow space.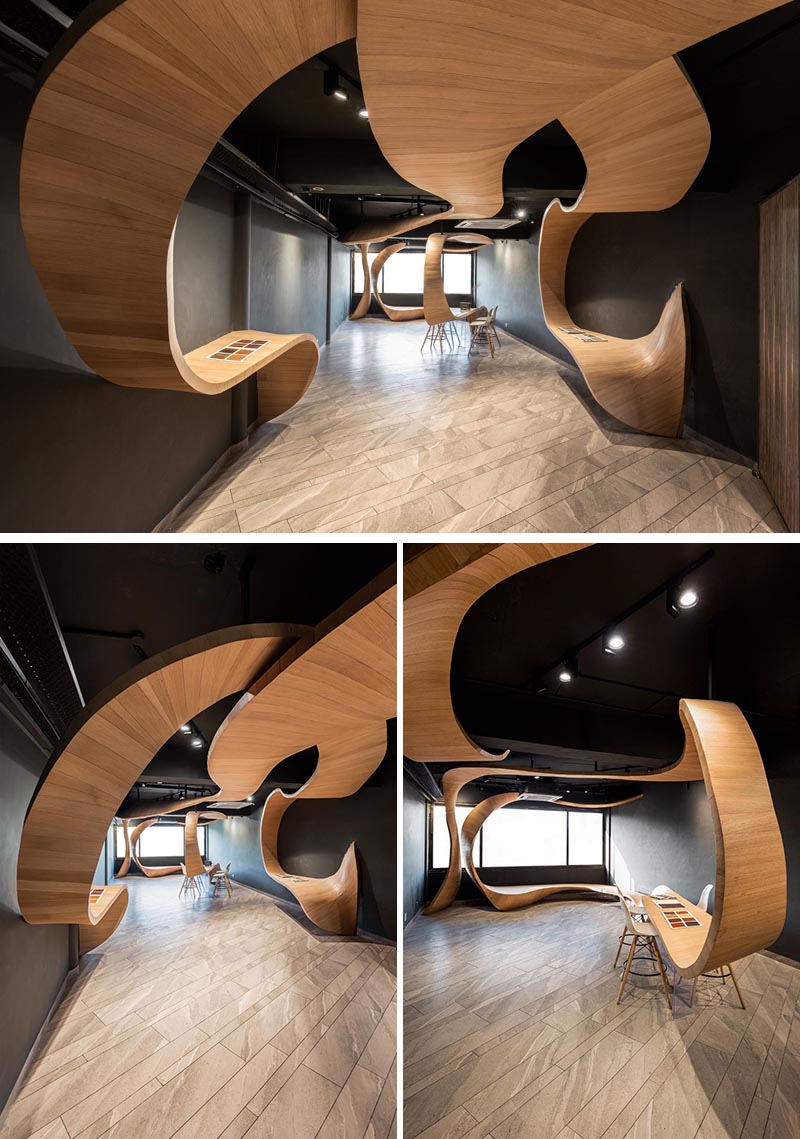 The series of wood ribbons twist and turn to form the display shelves, sitting spaces, meeting tables, and other design elements each flowing from one area into the other.

To create the structure, the architects used skilled carpenters and CNC milling, with the result a thin, workable skin of plywood that measures in at 61 linear feet, ranging in width from 9 inches to 8 feet.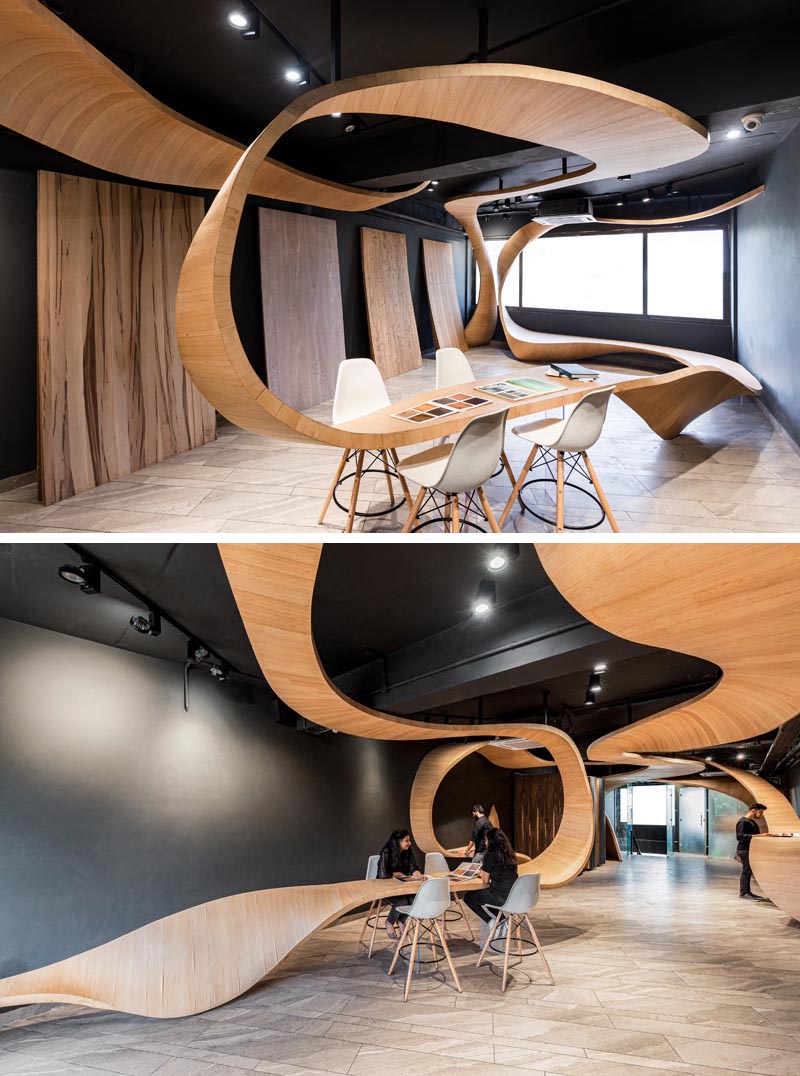 Photography by Ar.Purnesh Dev Nikhanj | Architecture Firm: Studio Ardete | Lead Architects: Ar.Badrinath Kaleru and Ar.Prerna Kaleru | Design Team: Badrinath Kaleru, Prerna Kaleru, Nisha Singh Sarao, Palak Puri