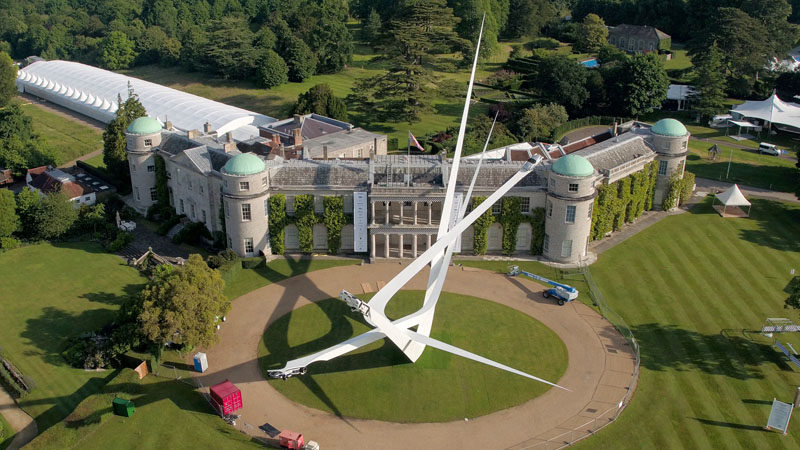 Photography by Crate47
British artist and designer Gerry Judah, working with Littlehampton Welding for the fabrication and installation, has created a sculptural centerpiece for the 2016 Goodwood Festival of Speed.
This years sculpture is celebrating 100 years of BMW and their achievements in Motorsports.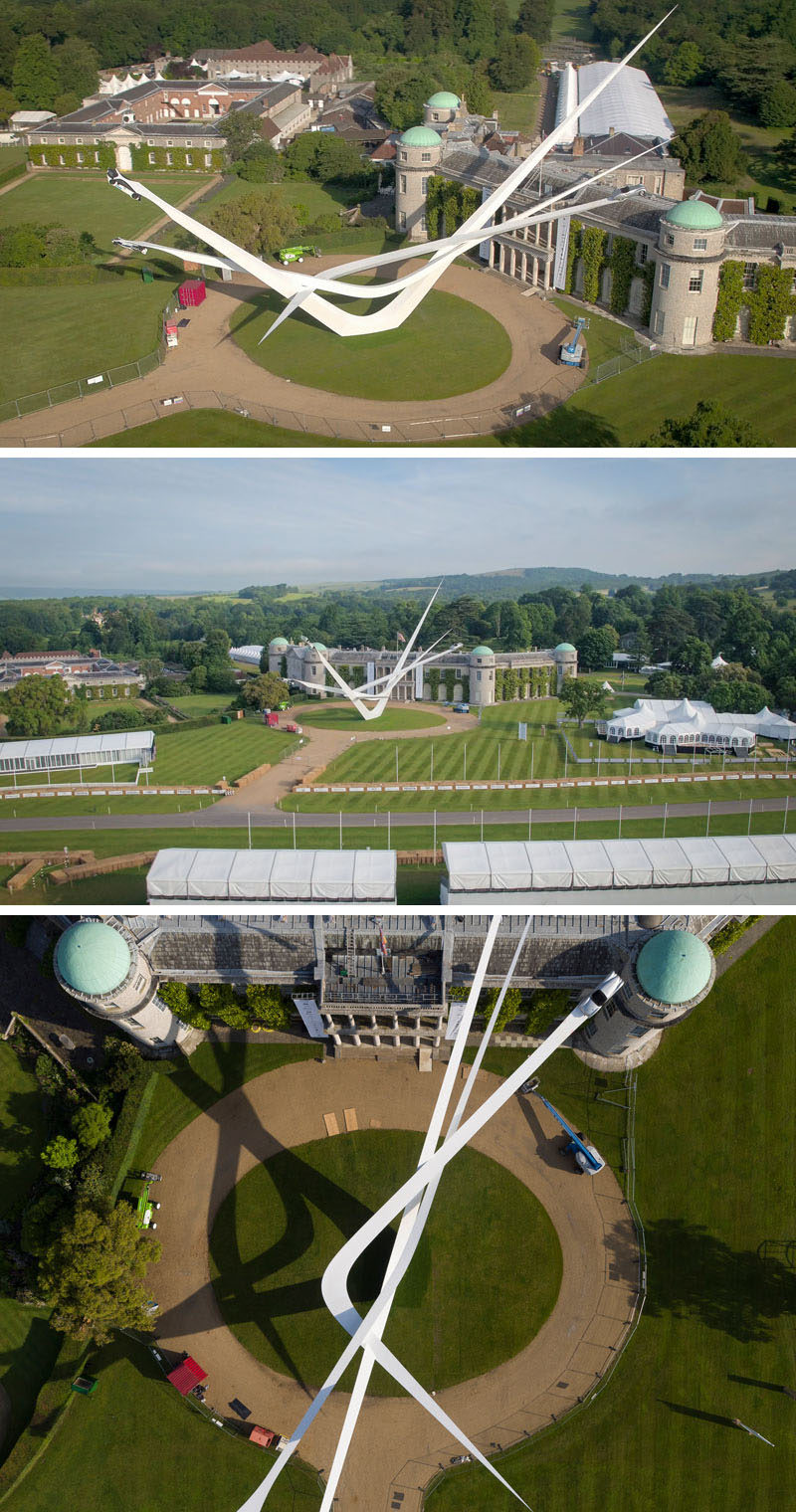 Photography by Crate47
---
The large white sculpture with crisp lines, has three BMW racing cars that are positioned at the end of the lines as an expression of speed and dynamics.
---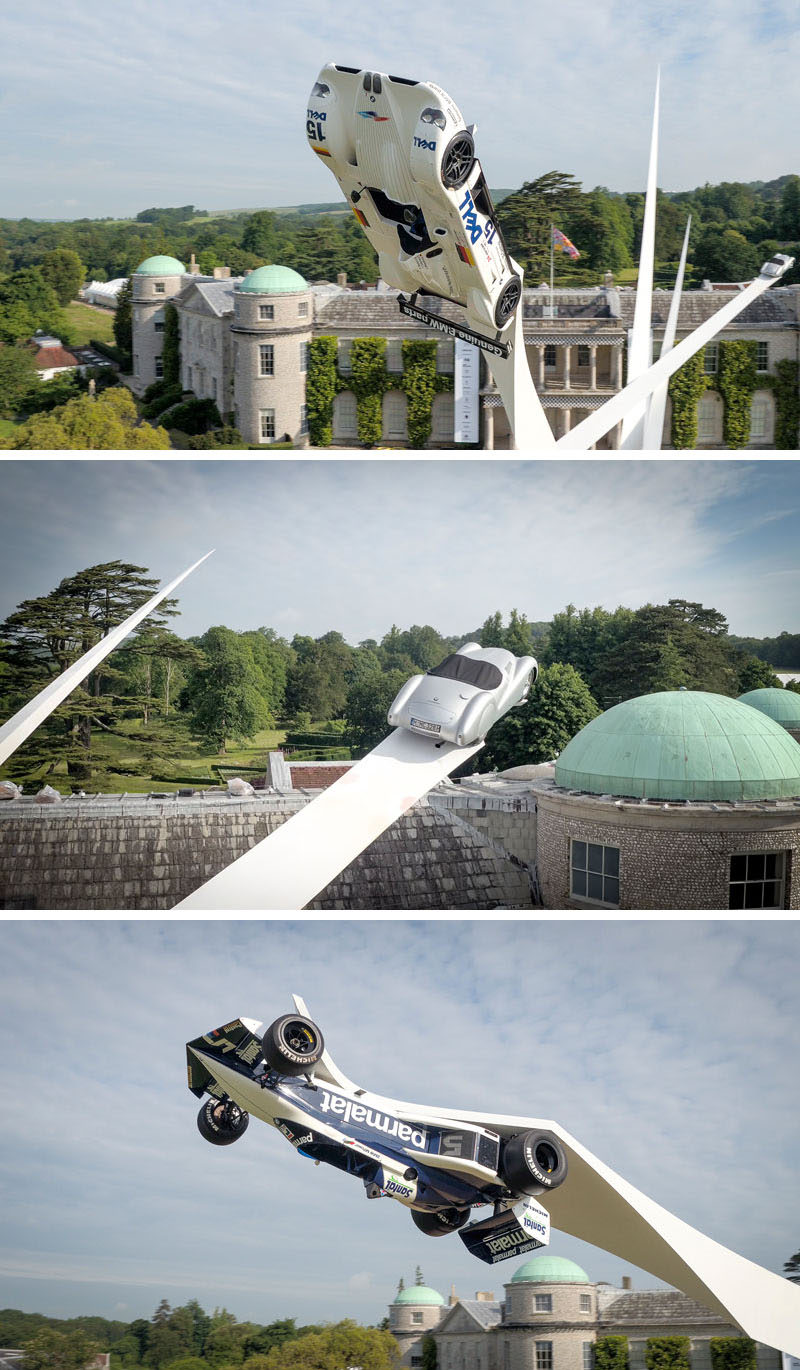 Photography by Crate47
---
Watch the video below by Crate47 to find out more about the sculpture and the installation.
---