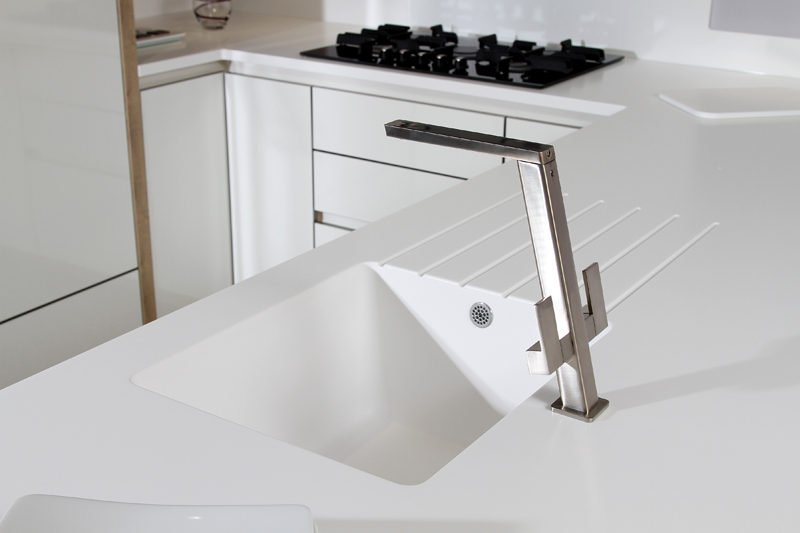 Integrated kitchen sinks or seamless sinks are great for a number of reasons. They create a modern and streamlined look, they make cleaning the counters a much easier job, and they prevent the growth of mold in and around your sink.
They can also be made from a range of materials, including stainless steel, Corian and concrete, allowing them to fit into any kitchen design. Let's have a look at 7 kitchens that all have integrated kitchen sinks.
1. White countertops seamlessly become the sink in this kitchen, helping to maintain the clean look and feel.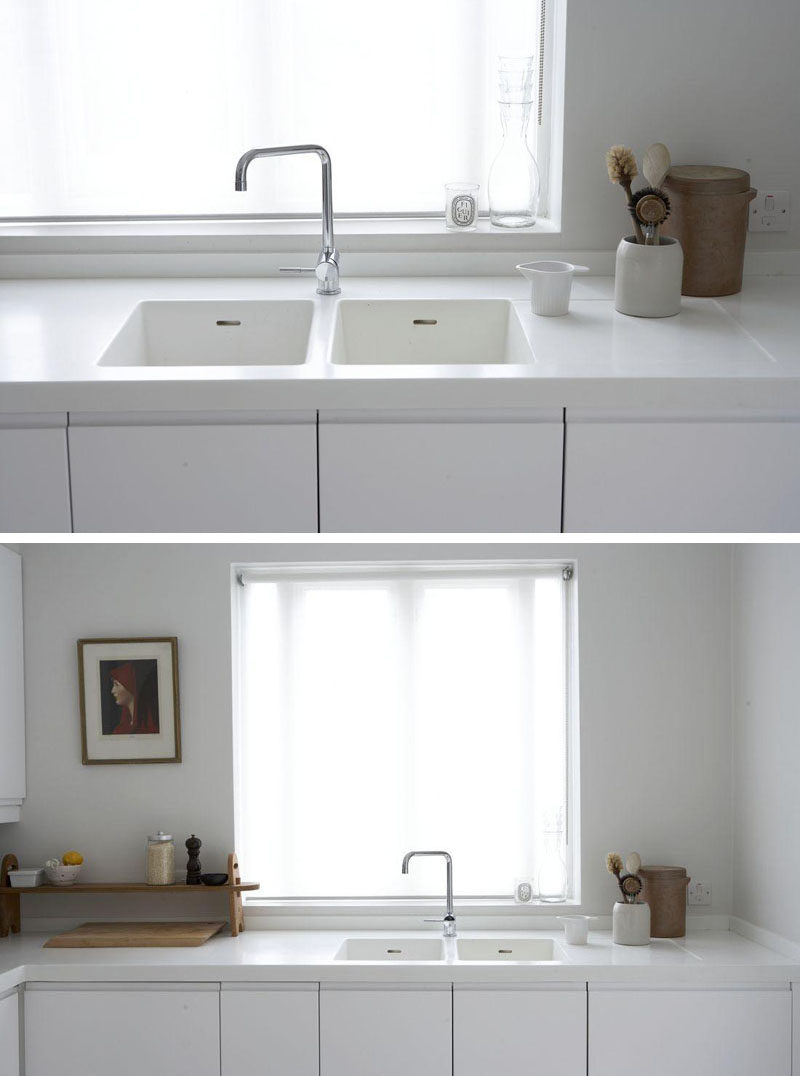 Inspiration and photography by jjLocations
---
2. This kitchen island has two sinks that are both made from the same material as the countertop, with no seams between them.
---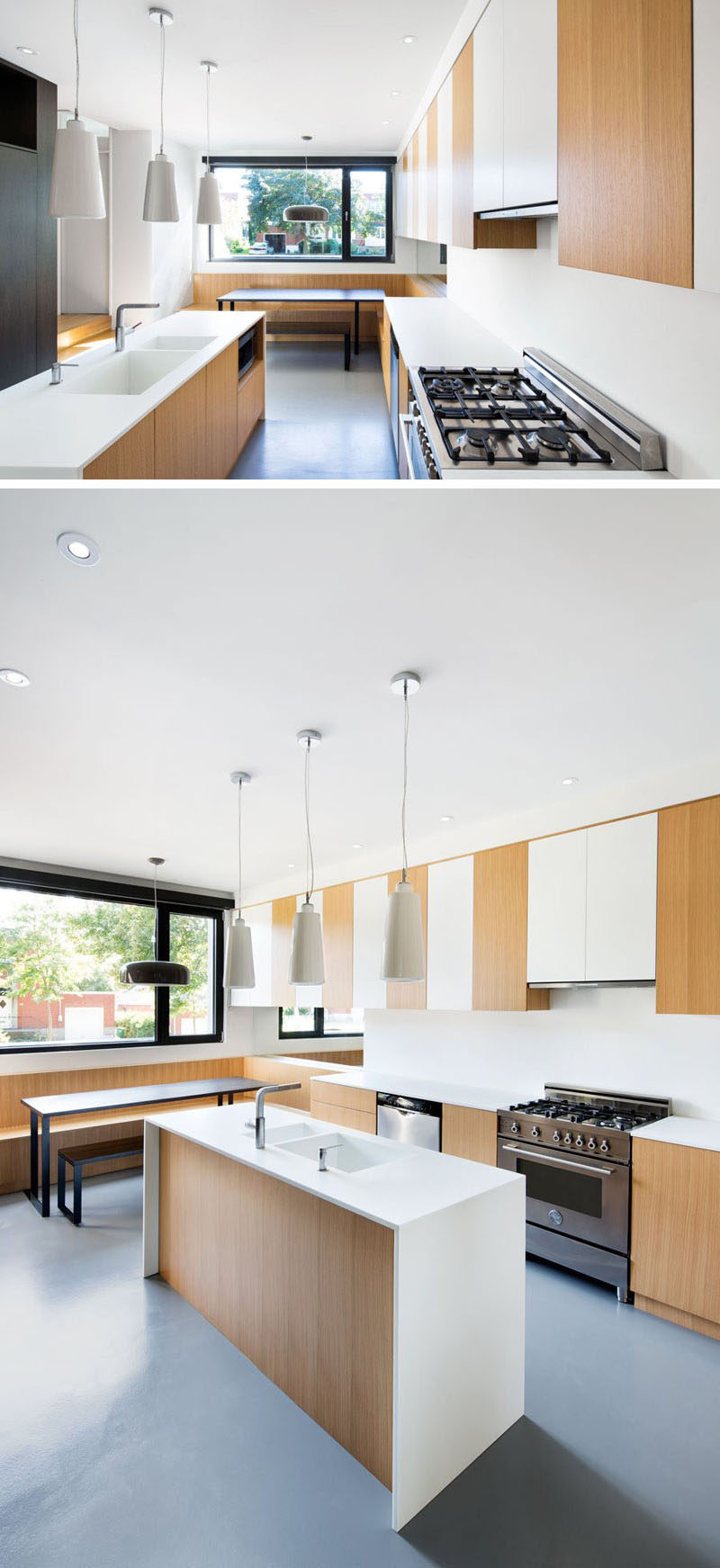 ---
3. The large sink on this island seamlessly turns into countertop on all four sides.
---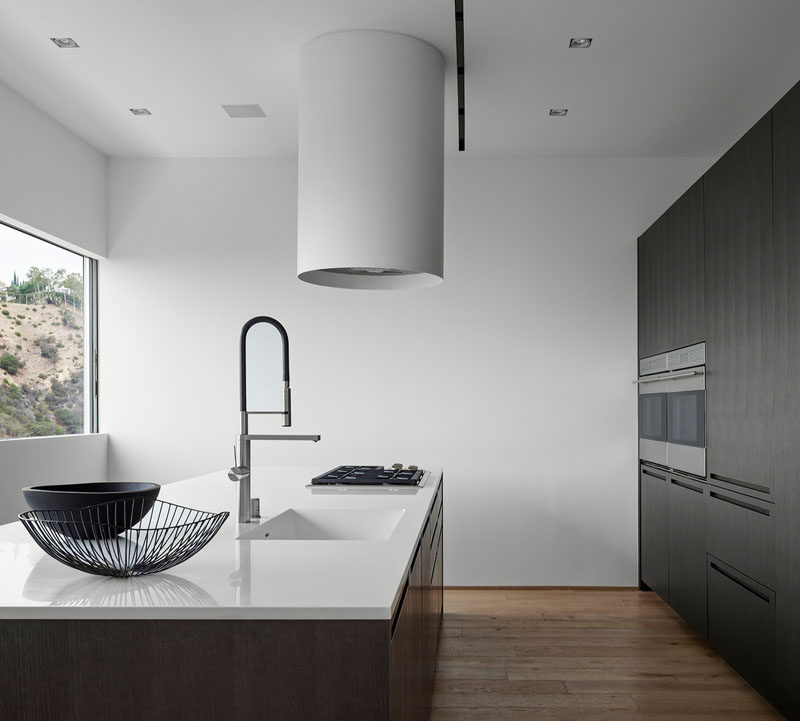 Interior designed by Dominic Gasparoly and architecture by Khalid Watson of GWdesign. Photography by Dana Meilijson. See more of this project here.
---
4. These two integrated sinks showcase the beauty of marble by allowing the striations to continue from the countertop down into the base of the sink.
---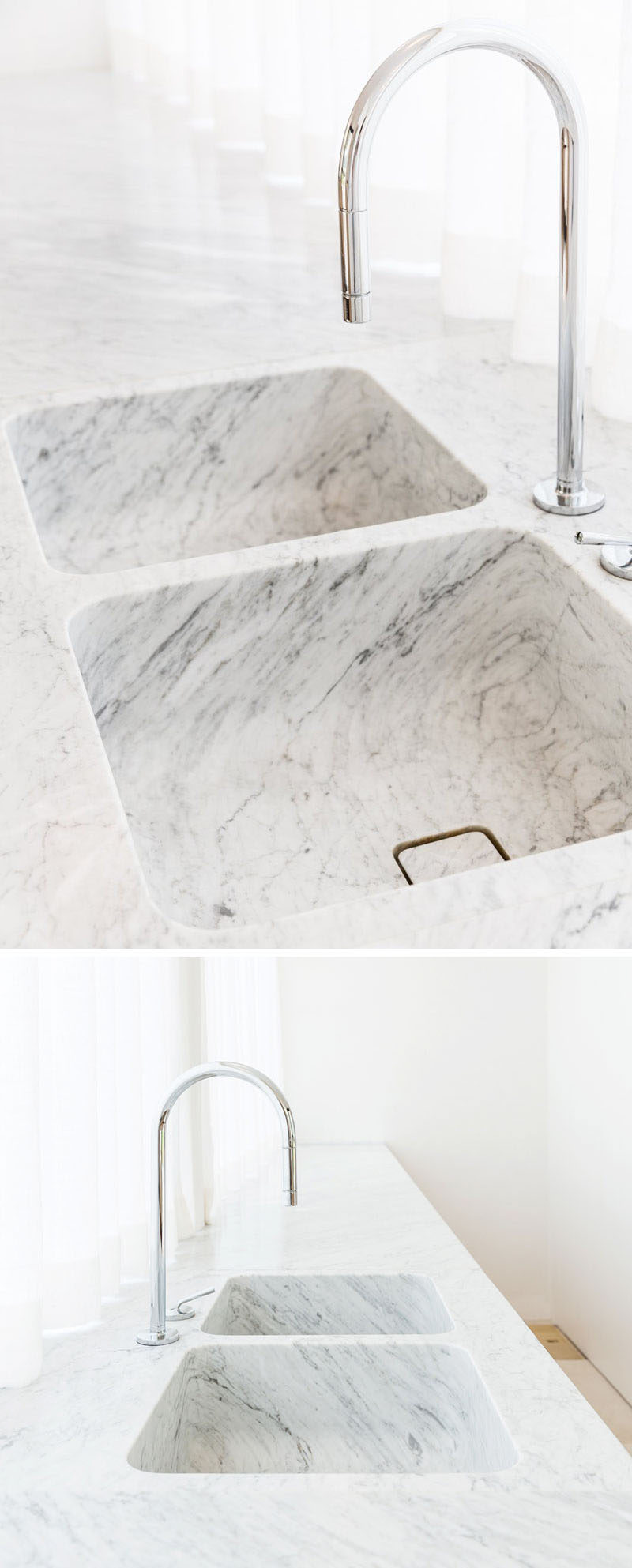 ---
5. The seamless integration of this stainless steel sink allows crumbs and food waste to be easily swept from the workspace right into it.
---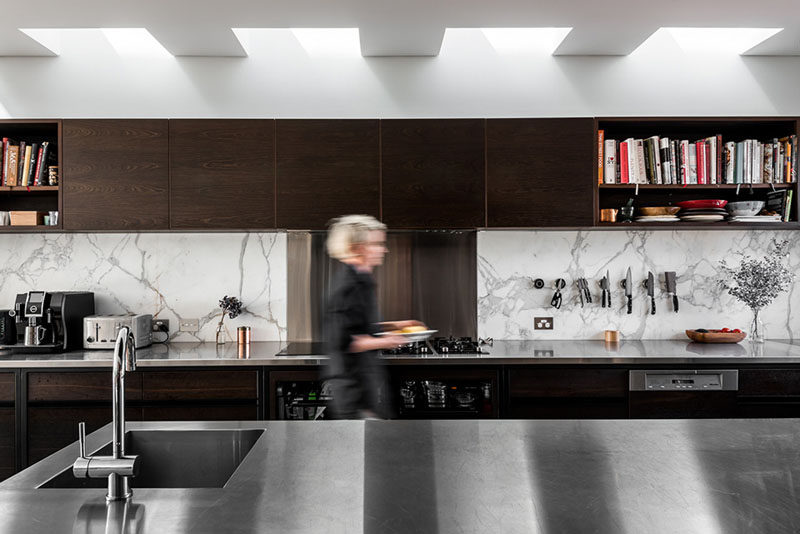 ---
6. This concrete kitchen features an integrated sink that gives the wood and concrete a more modern feel.
---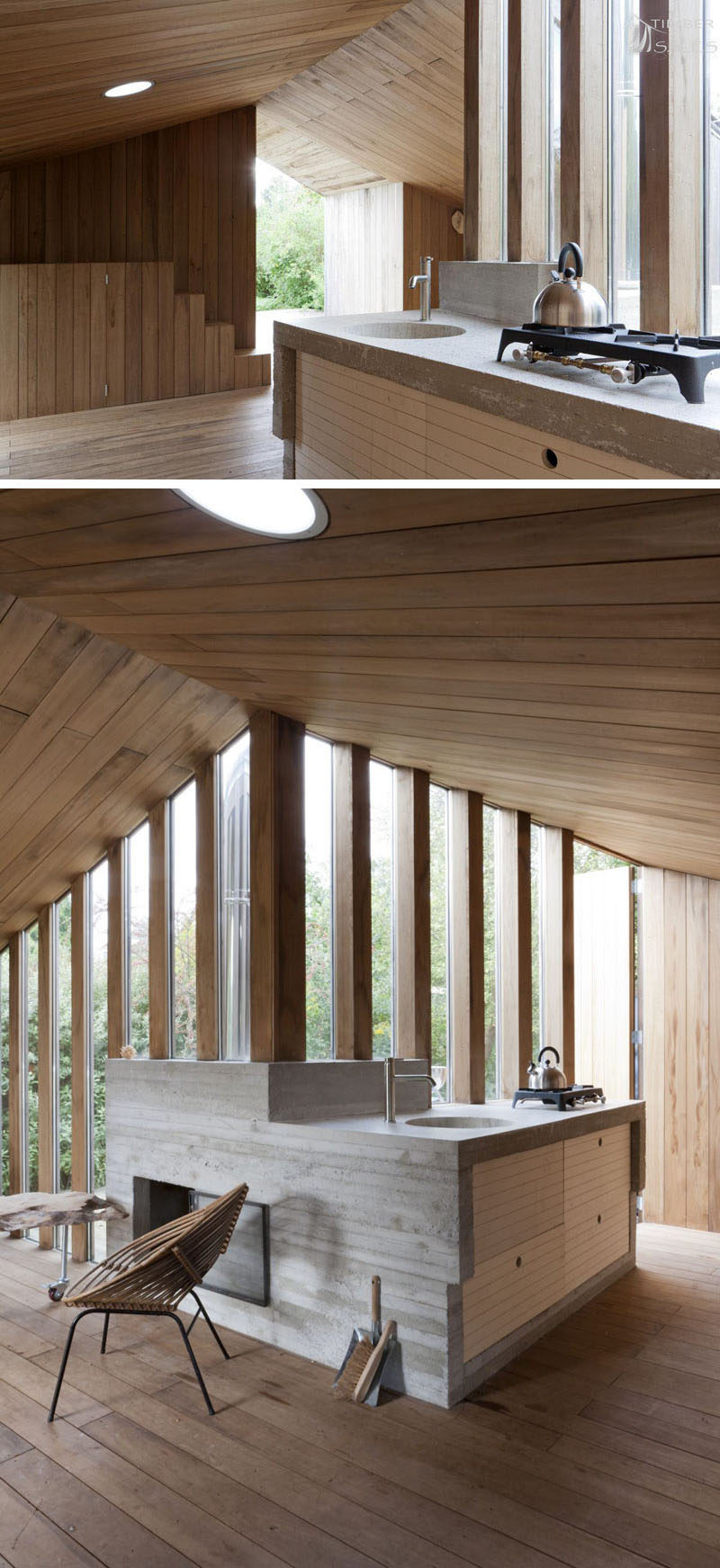 ---
7. Integrated sinks aren't just for big kitchens. This mini kitchen has a seamless sink, too, making spills easier to clean up.
---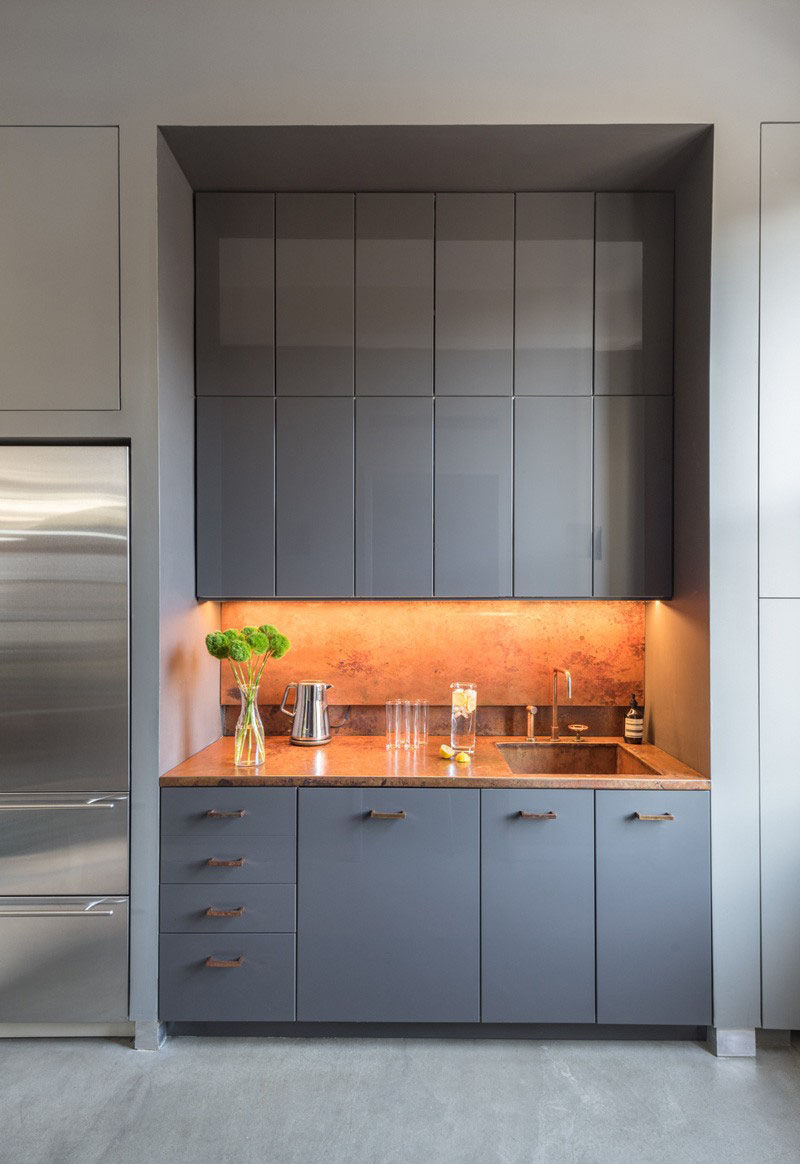 ---