Jangier Maddadi Design Bureau have launched Space during Milan Design Week 2015. Space is a furniture piece with eight built-in seats, each that allow you to charge your devices as you sit and relax by yourself or chat with a friend.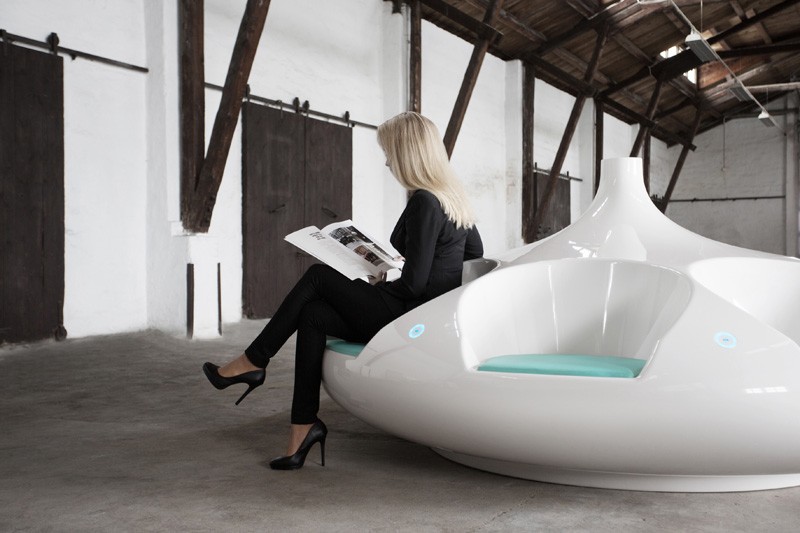 About Space
Space, by Jangir Maddadi Design Bureau, embodies every word of its definition. With Space you can chose to be private in public. The furniture's dynamic allows you to chose to either interact with the world around you, with the technology in your hand – or the peace in your mind. Space is providing a place to sit that is fully equipped with electronic units: it will charge your device, speed up your laptop or completely zone you out from surrounding noise.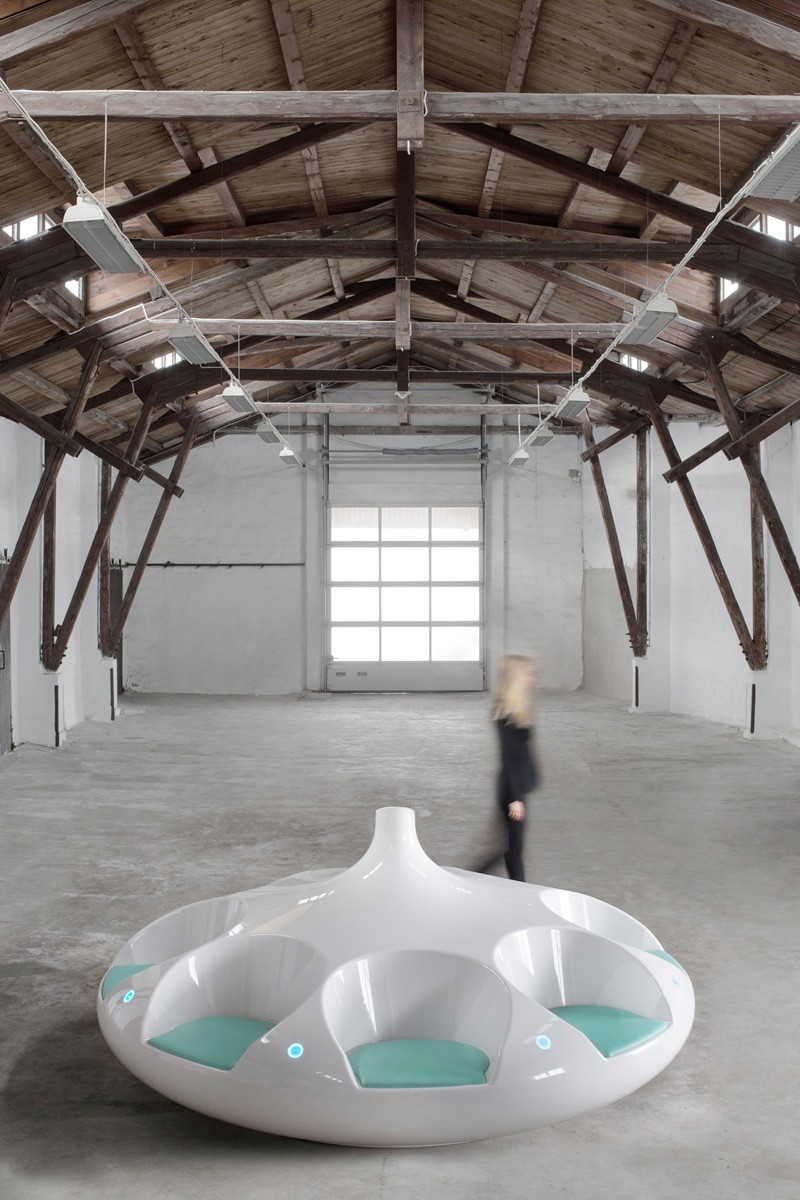 Each Space hub is arranged with eight large built-in seats. Each seat is enveloped on both sides, offering the privacy and relaxation you crave in airports, shopping malls, train stations and hotel lounges. Incorporated into each individual seat is also easy -to-access power outlets, for multiple electronic devices.

"Space offers an escape", says Head Designer Jangir Maddadi. "It's such an intelligent piece of furniture. You can escape wherever you want, while sitting in the most comfortable way. Focus on work or drift straight into deep thoughts."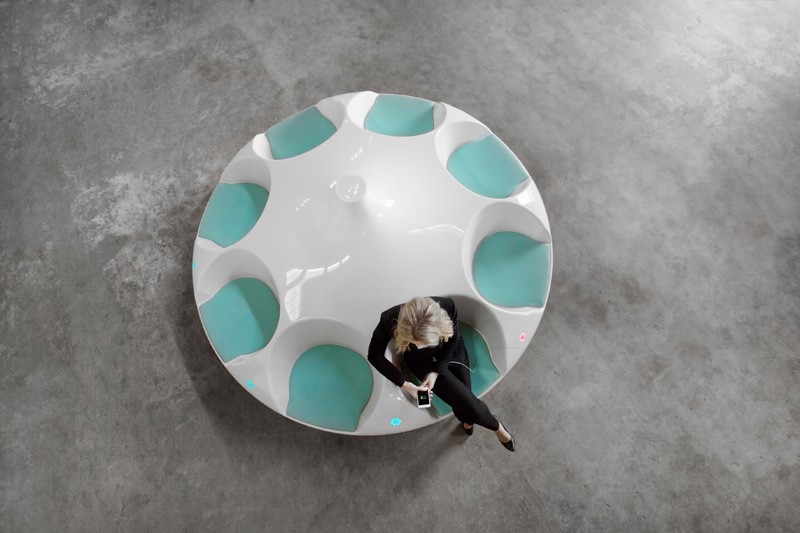 The Space bench will interact with the users by decreasing the surrounding sound volume once seated, automatically creating a personal space even in the most busy environment. Space can also communicate unique messages to each user in any language: opening hours, special offers or delayed departures, for example. Completely customisable.

"You can shut the world out while working, yet still remain in a social surrounding", Jangir Maddadi continues. "Since you sit in the middle of an environment, yet surrounding sound levels are being decreased for you. Space is designed to give respite to life's chaos. It's meant to be installed in areas of transit and commerce so that patrons and passengers may take time to have a break, sip a coffee and breathe. Without having to worry about what's next."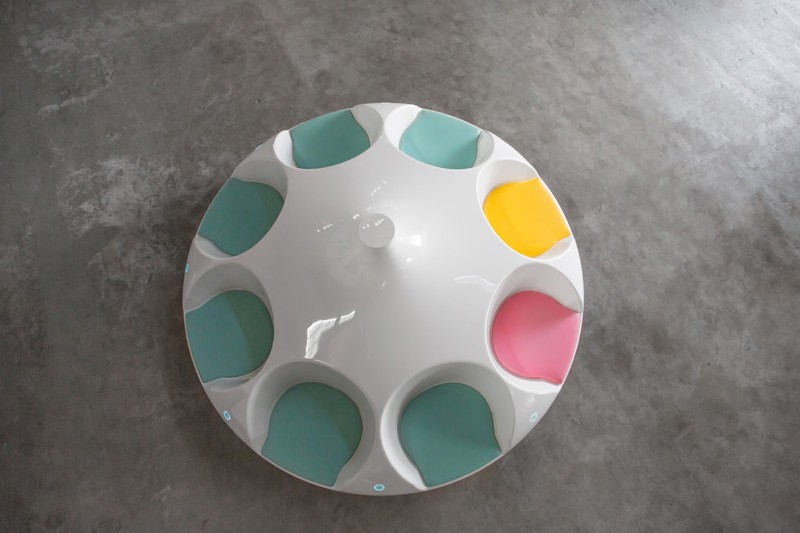 Space is also communicating a personalised relaxed pulse to each and every user; a pulse replicated from the beat of the human heart. Once you sit down on this pioneer piece of furniture, you are immediately helped to relax. Due to its dynamic design, Space has already been embraced especially by venues welcoming a culturally diverse clientele; people are sharing a beautiful bench yet maintaining their personal space .

Jangir Maddadi Design Bureau uses a deeply-rooted fascination with outer space – the world beyond our own – to create a dimension of time and space that is obtainable to everyone today. Take some time. Give yourself a little space.
Design: Jangir Maddadi Design Bureau