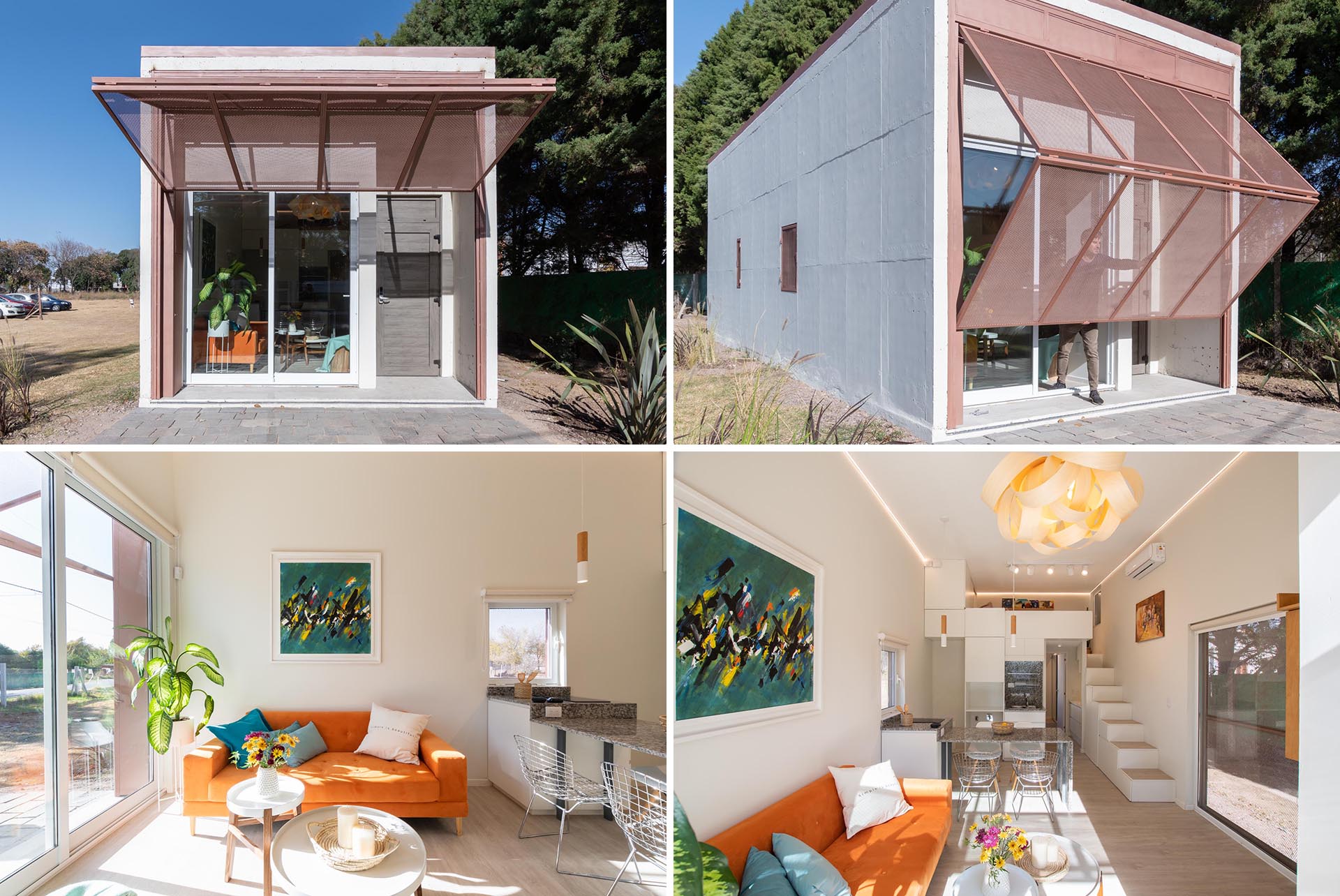 Architecture firm Grandio has designed a small home in Córdoba, Argentina, that's large enough to have a bedroom, a mezzanine, and an open living room, dining room, and kitchen.
The small home is a precast concrete relocatable house named 'HÜGA', which draws inspiration from the Danish concept of "Hygge".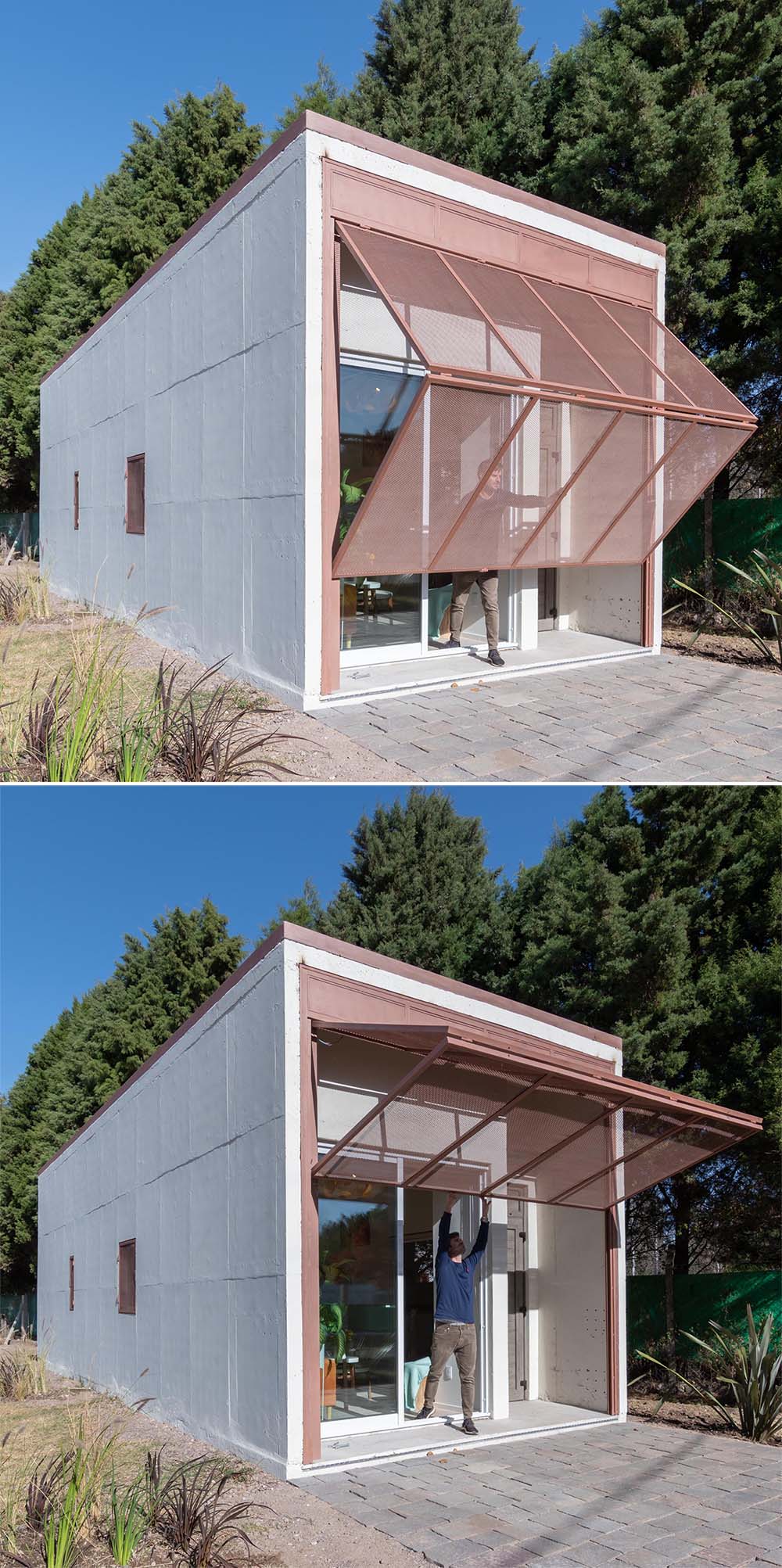 Measuring in at 484 square feet (45m2), the home has a rectangular shape with a folding security screen that opens to reveal a sliding glass door and a front door. At the opposite end of the home is another sliding door.
Along the side of the home, which showcases the precast concrete, are two smaller windows.
Stepping inside, we see there are high ceilings, a small living room with a sofa by the large glass sliding door.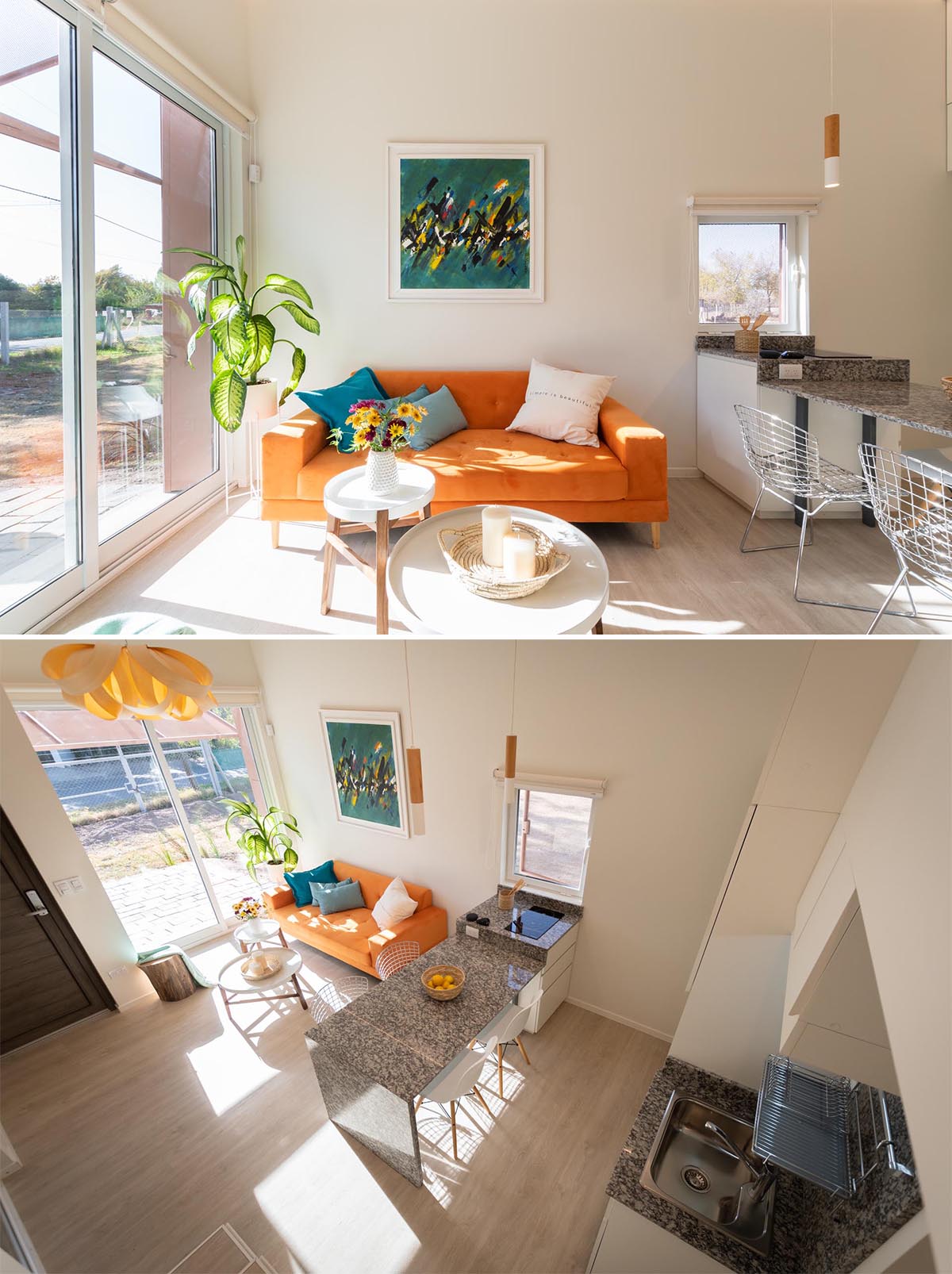 In the kitchen, there's a multi-level countertop with the section dedicated to the cooktop, and the lower acts as a countertop work surface and dining table.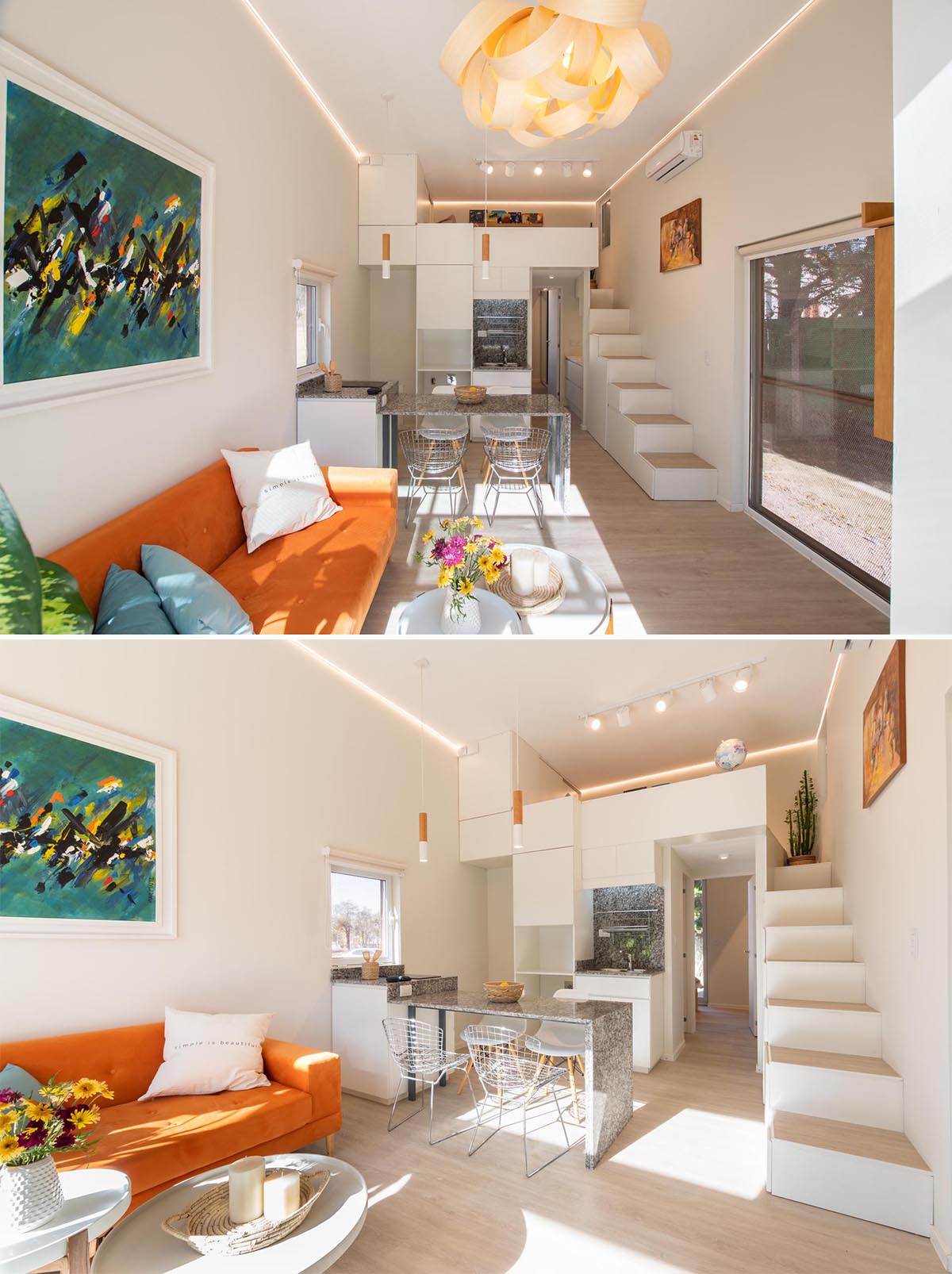 A small sink is located by the white cabinets, which include a space left for the fridge and oven.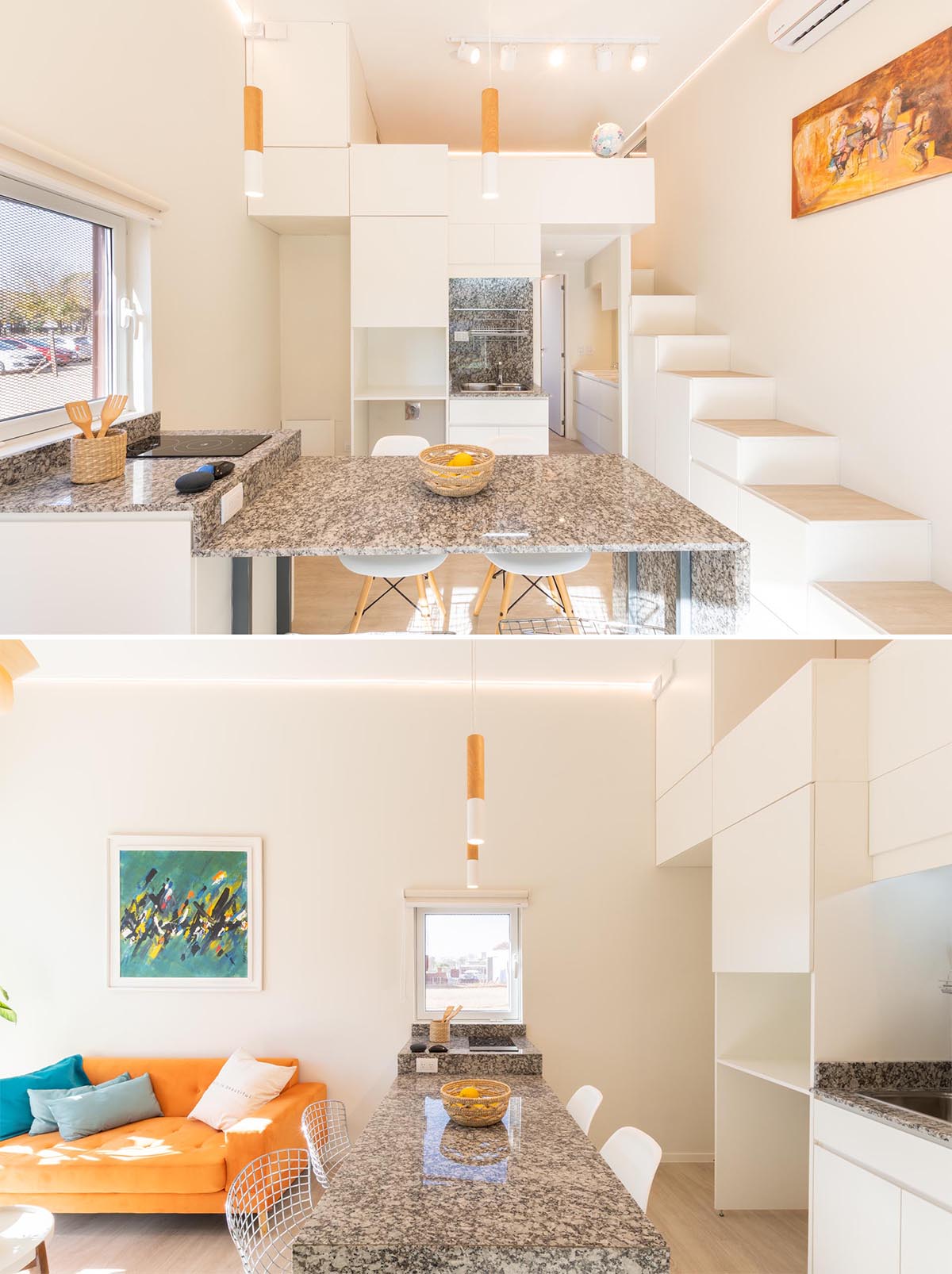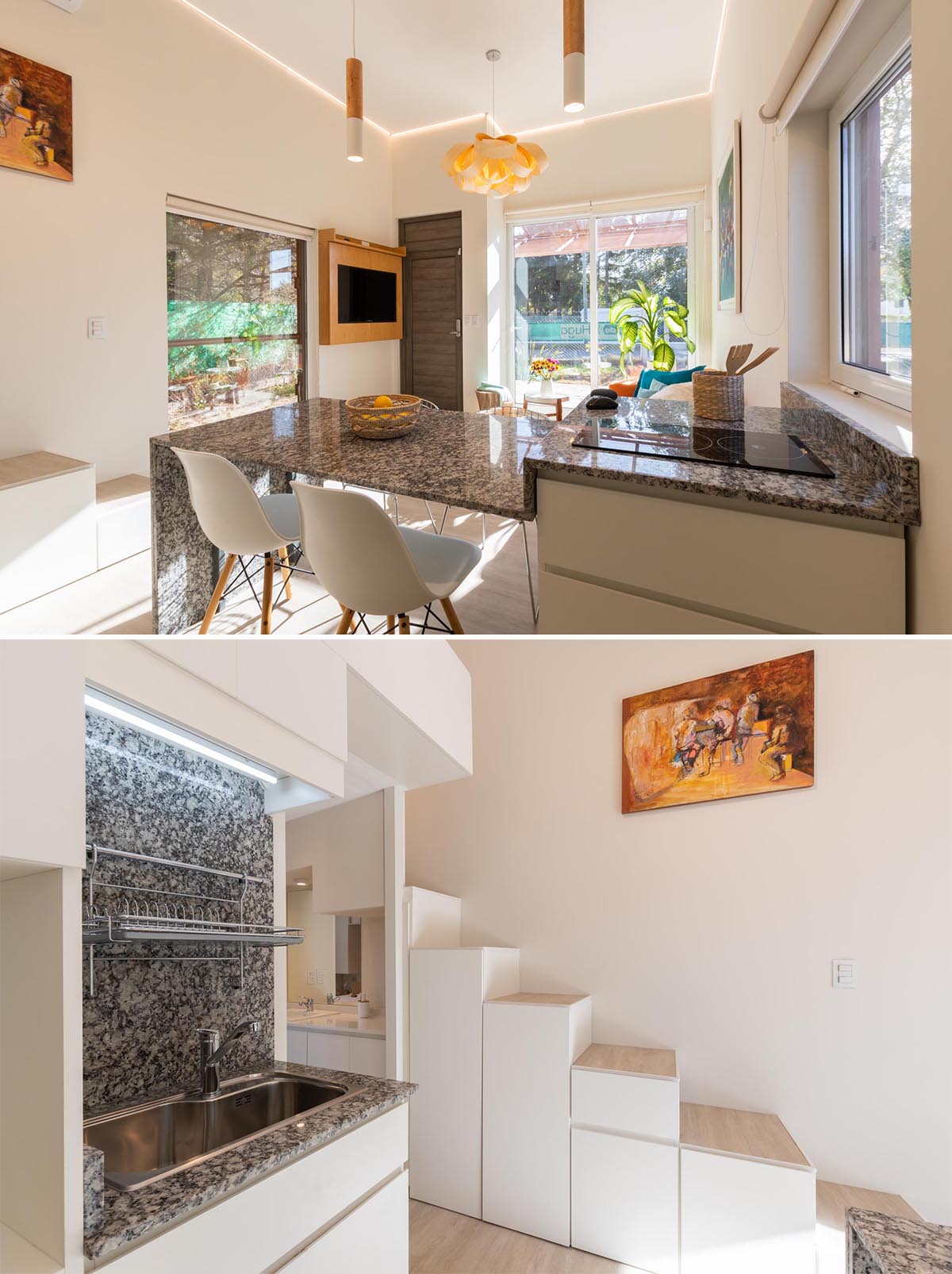 Past the kitchen, there's a bathroom with a long vanity, and opposite that is the toilet, bidet, and shower.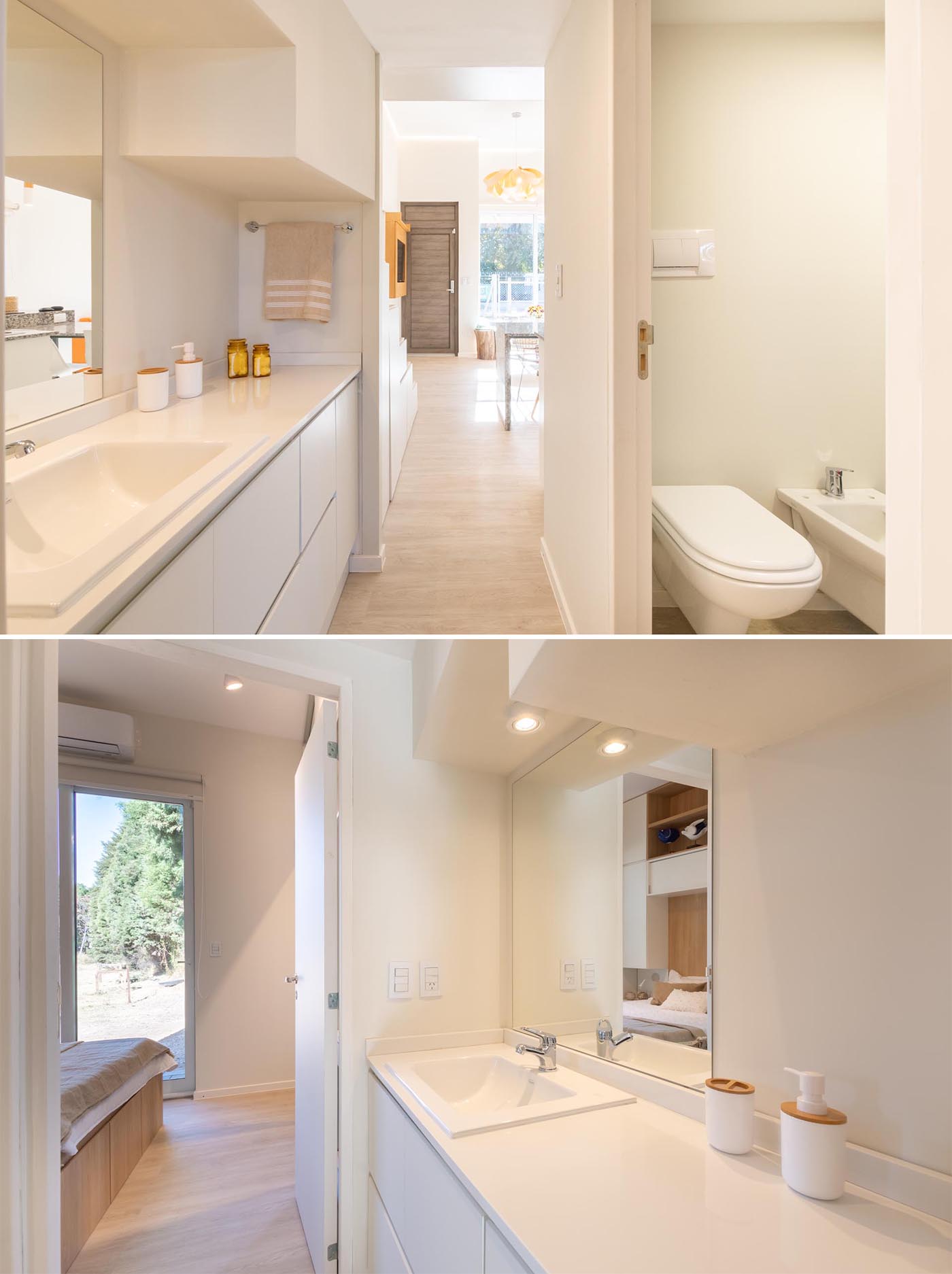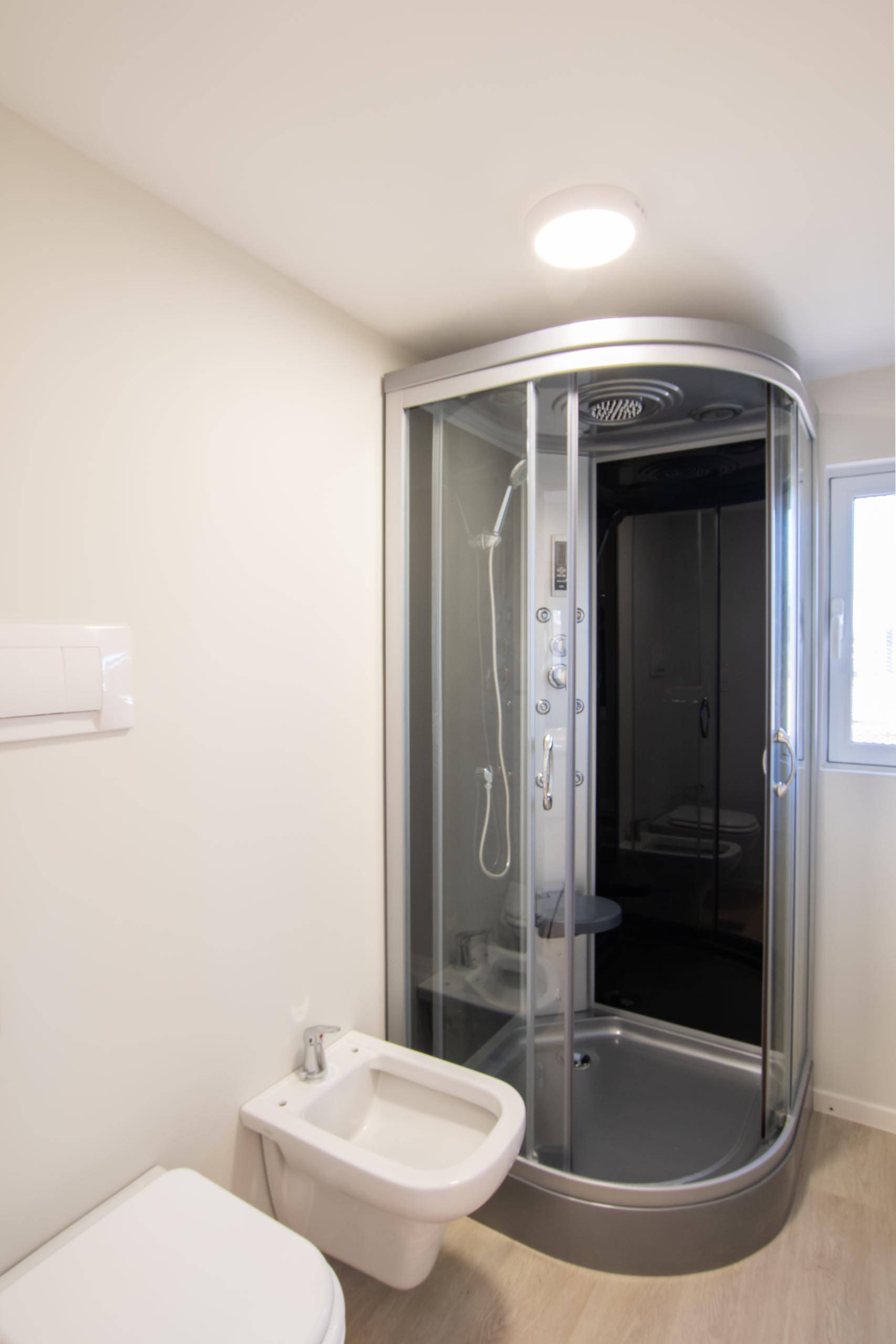 The bathroom also provides access to the main bedroom, where there's a wood accent and shelving surrounded by white cabinetry. Opposite the bed is a closet with a mirrored front.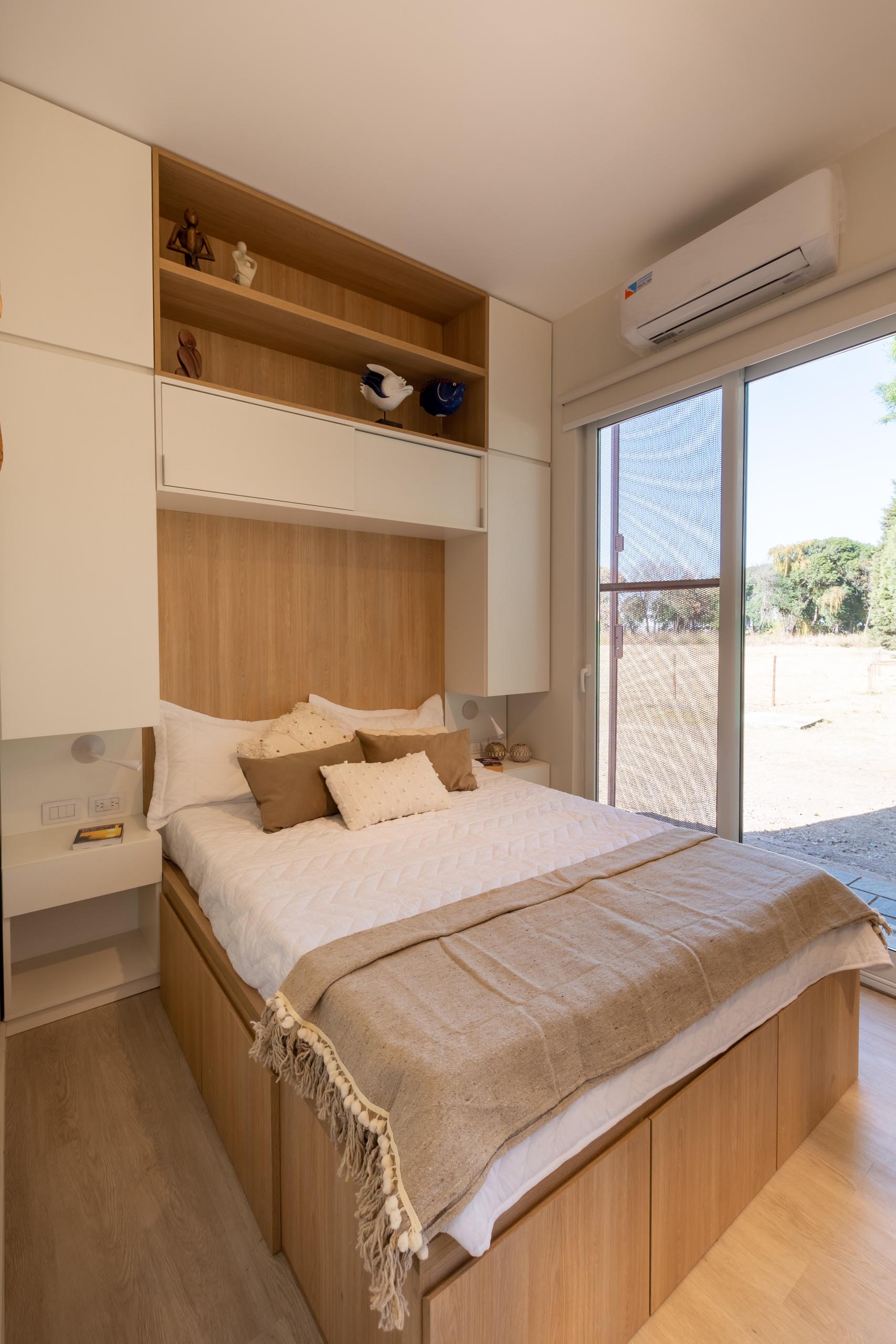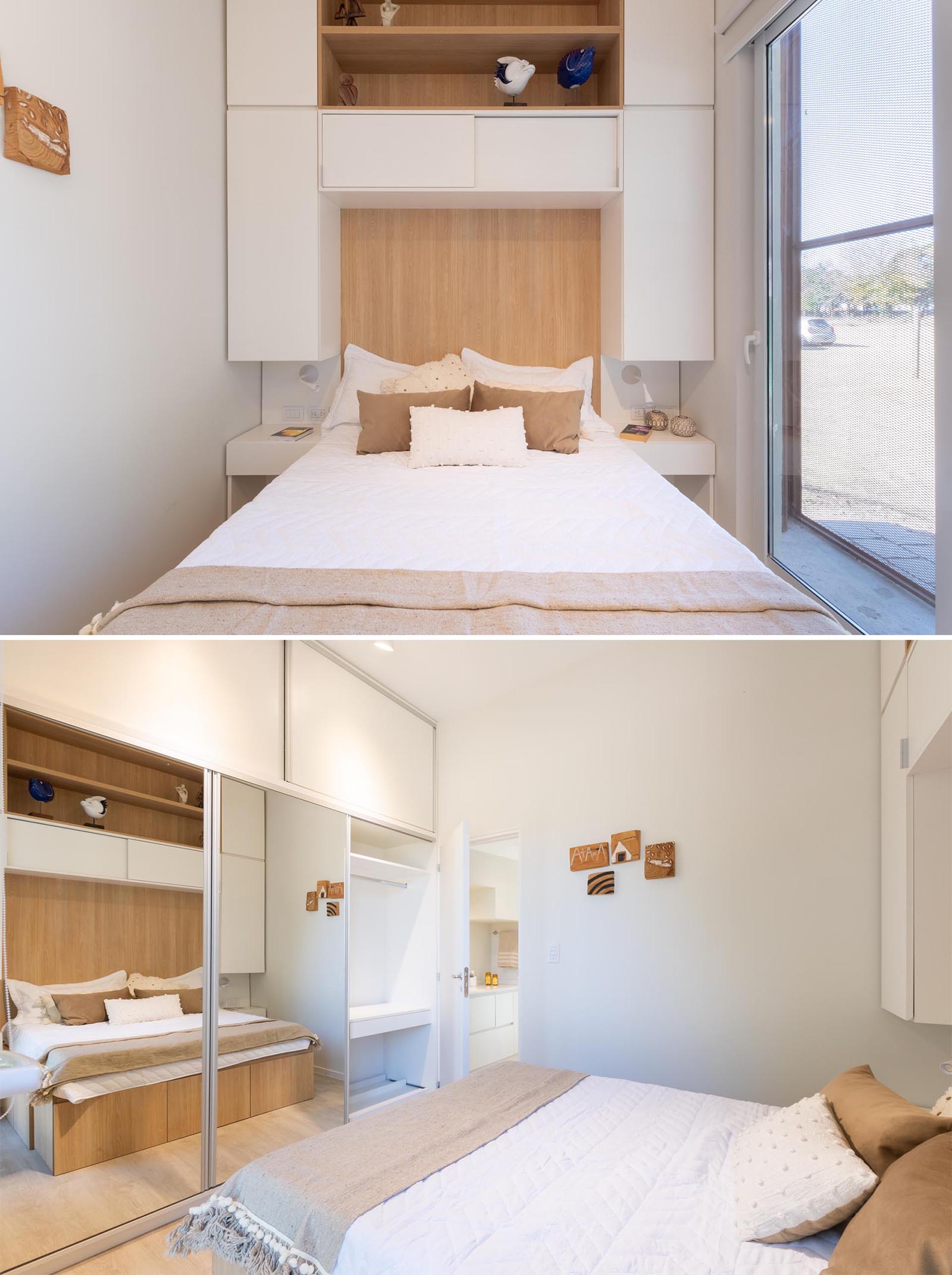 Opposite the kitchen, there's a staircase that been designed with plenty of storage.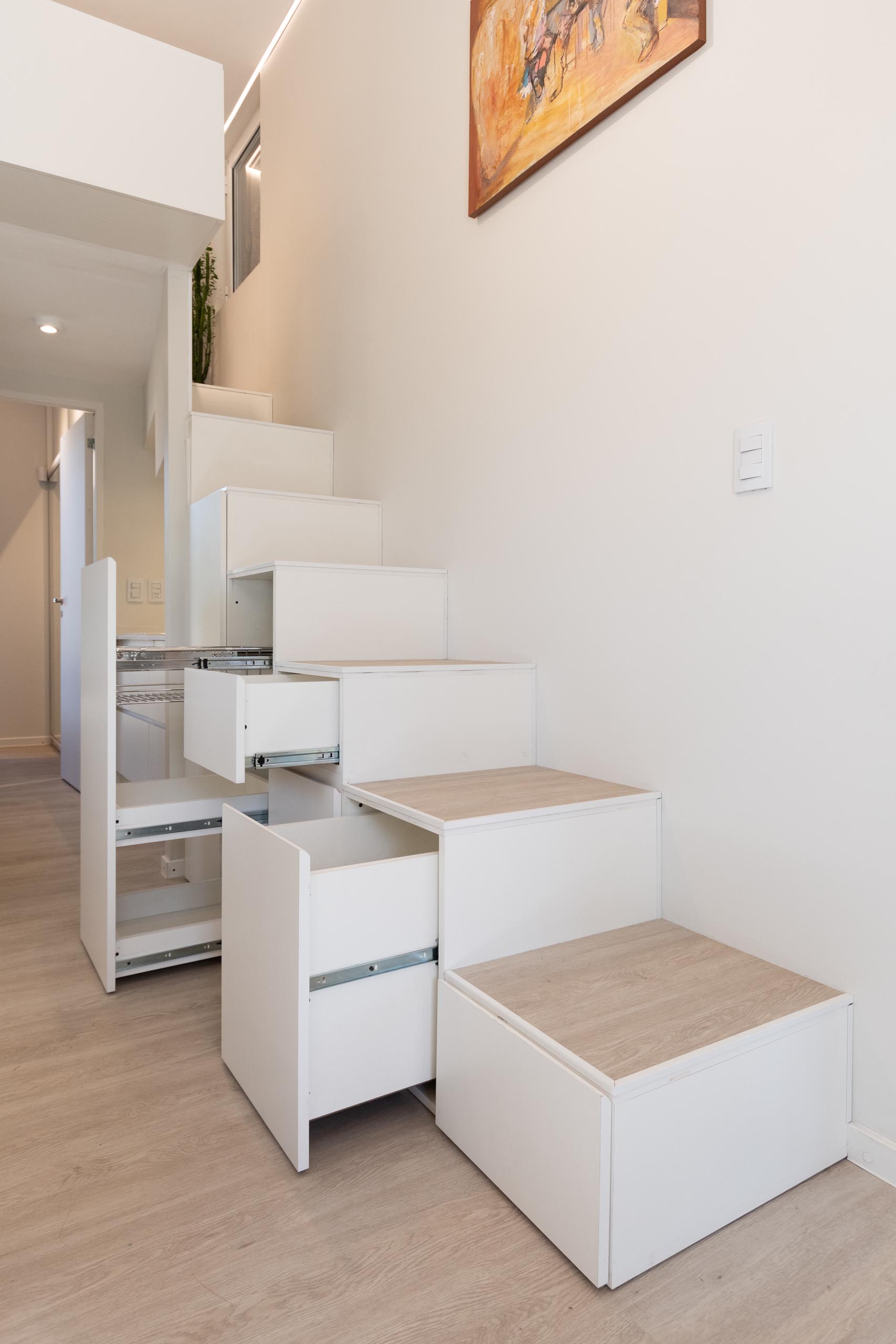 The children's loft bedroom includes a little storage cabinet at the head of the bed, while a small wood ledge is perfect for storing a few books.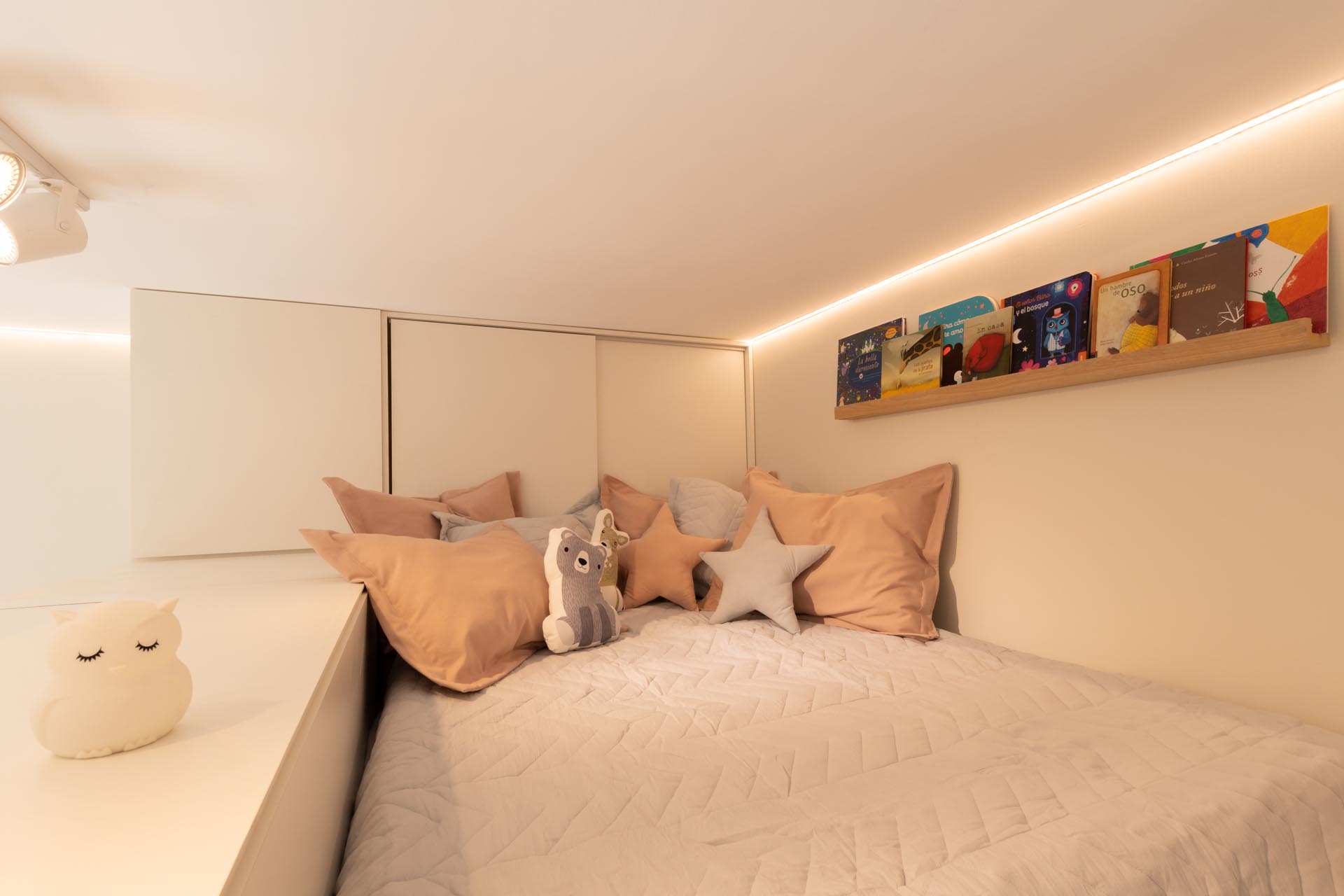 To get an idea of what other design choices can be made, here are some renderings.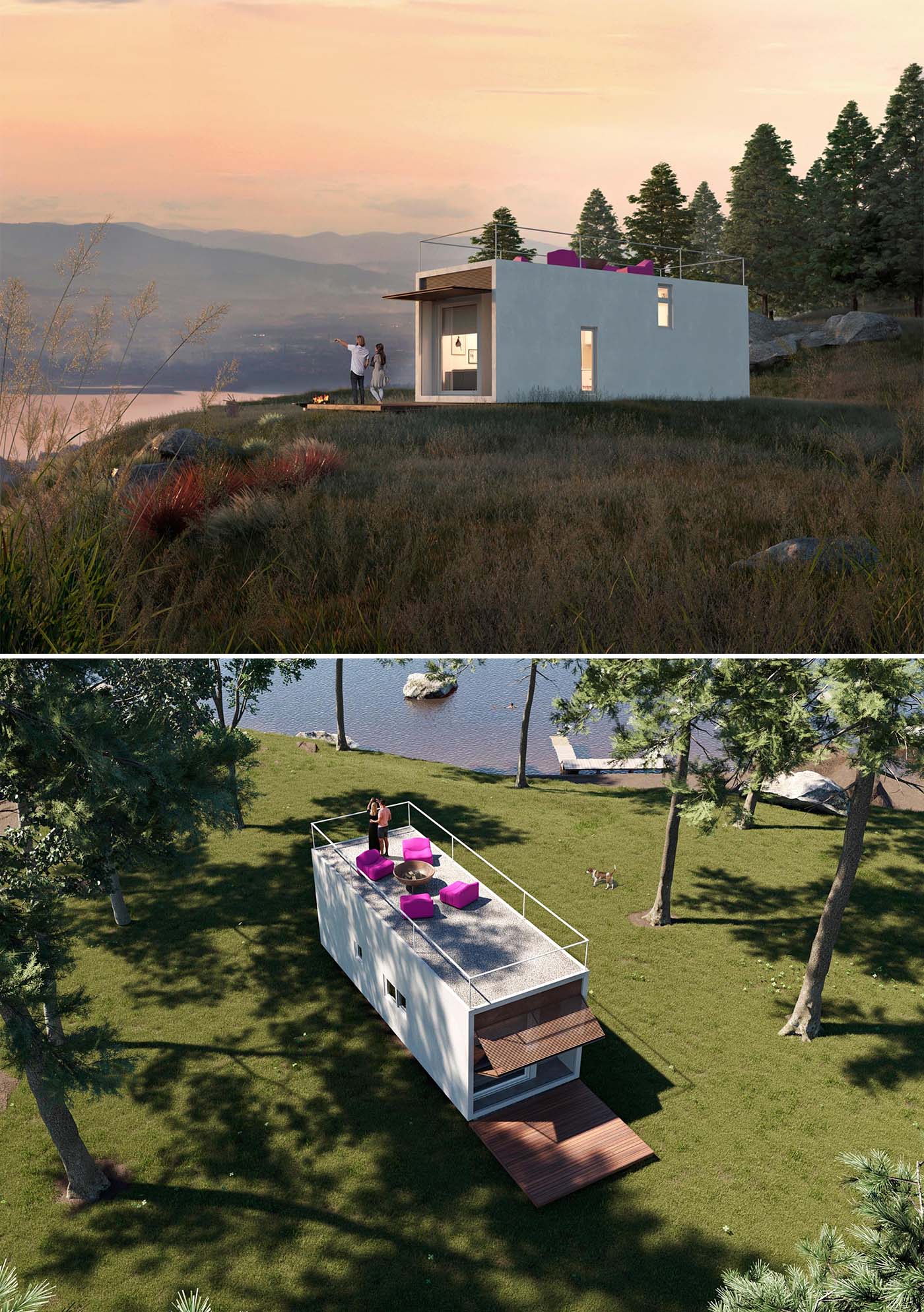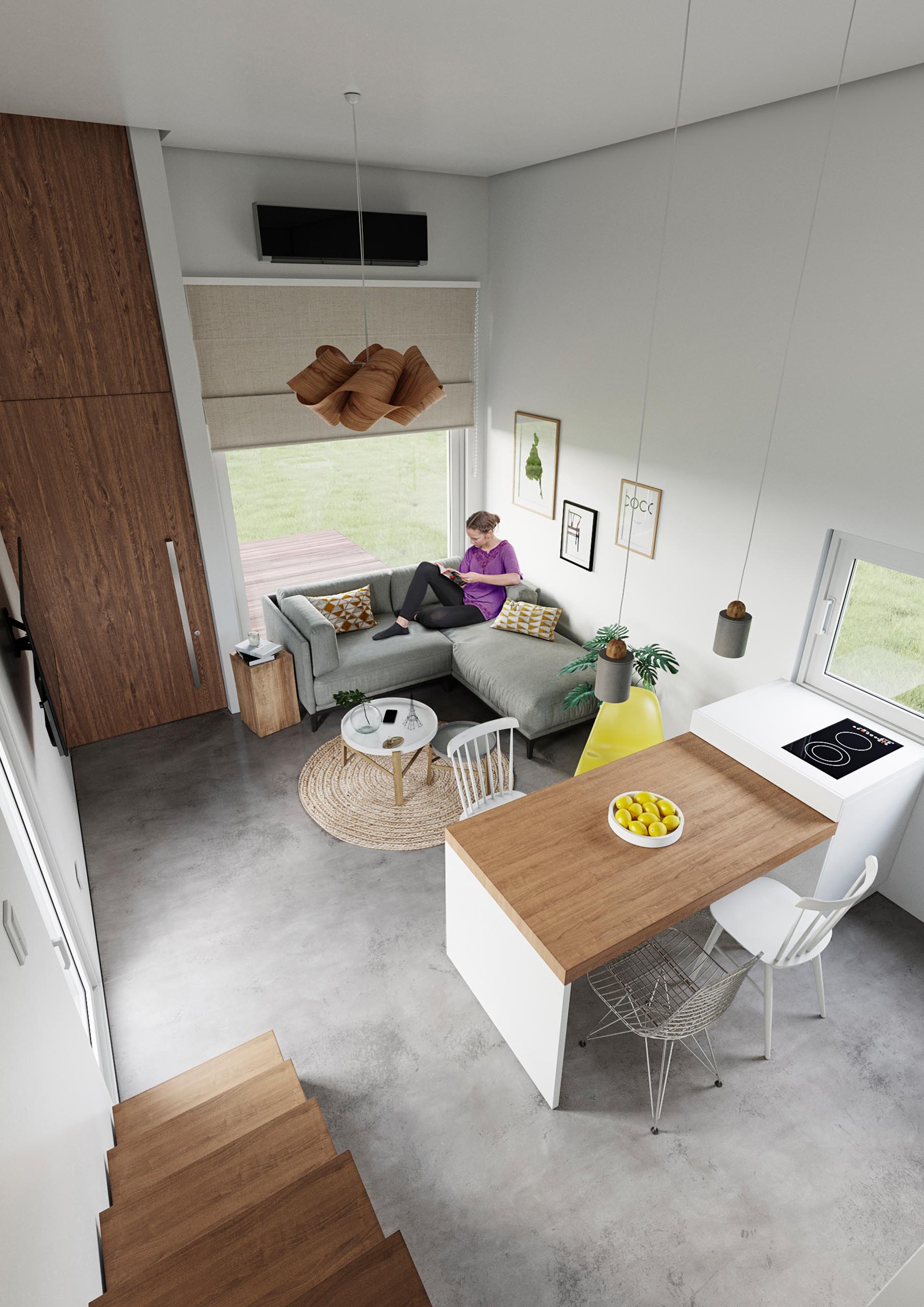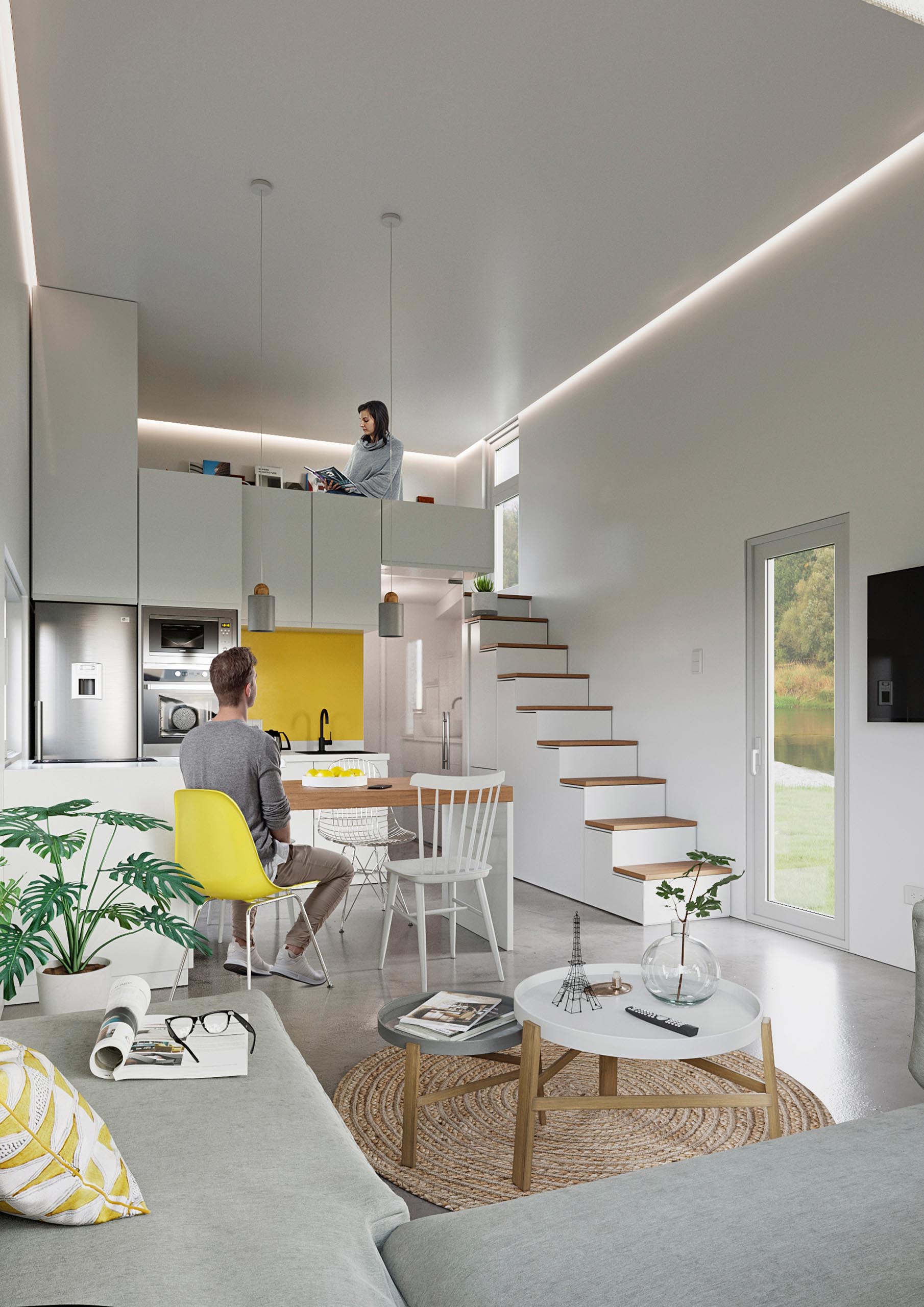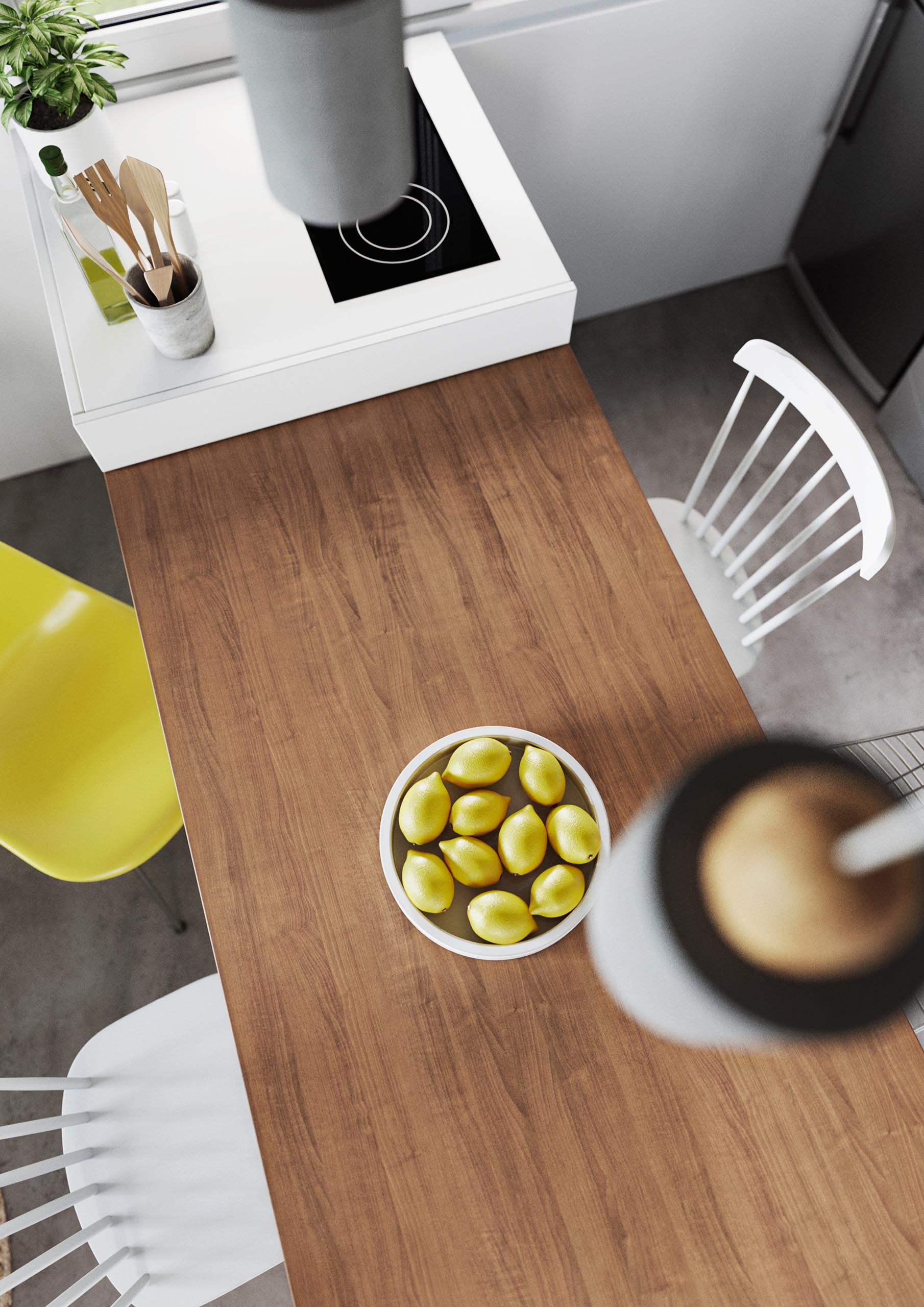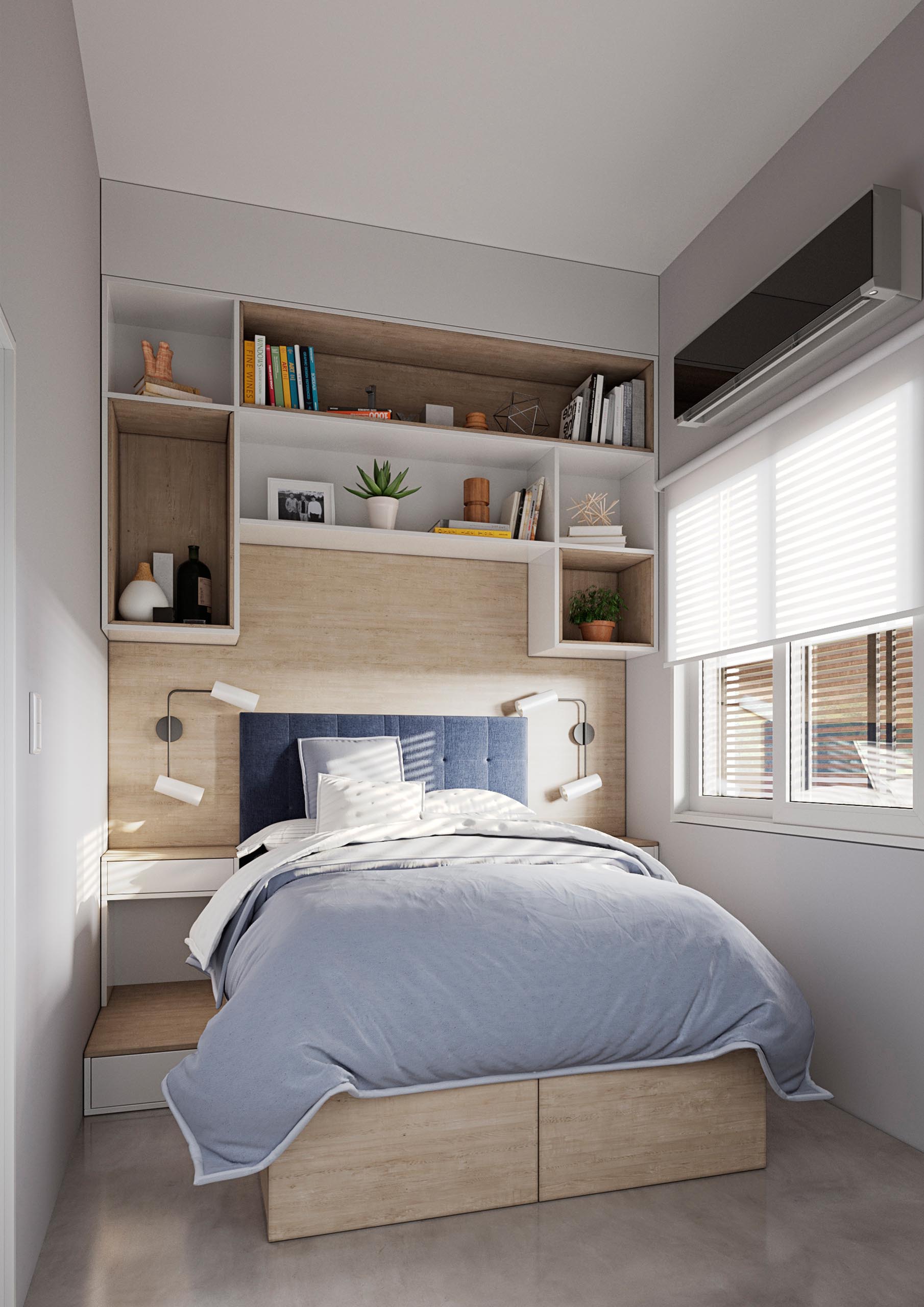 Photography by Gonzalo Viramonte | Architects in charge: Mgtr. Arch. Jose A. Martin Schmädke, Mgtr. Arch. María E. Martin Schmädke | Civil Engineer Mario E. Martin Schmädke | Mgtr. Civil Engineer Italo F. Martin Schmädke | Engineers in charge: Civil Engineer Mario E. Martin Schmädke, Mgtr. Civil Engineer Italo F. Martin Schmädke |
Design Team: Architect: Magdalena Vázquez, Verónica Gordillo, Soledad Gordillo, Lucas Font, Mariela Handel | Industrial Designer: Josefina Ferrer | Mechanical Engineer: Lucas Sesma | Industrial Engineer: Francisco Ruiz | Consultants: Lawyers: Jorge Correa, Ricardo Obregón, Juan Martín Isidoro | Collaborators: Civil Engineer Students: Matías Mascheroni, Natalia Molina, Bautista Ruiz, Ignacio Gómez