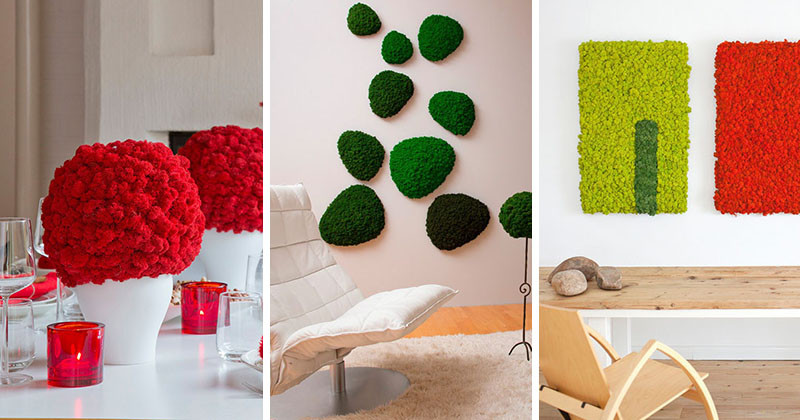 A Finnish company named Polarmoss, have made it possible to include reindeer moss in your home or office.

---
They take the naturally growing moss and dry it out, then they turn it into a material that is used for interior decor. The moss does not need any maintenance and is flame-retardant.
---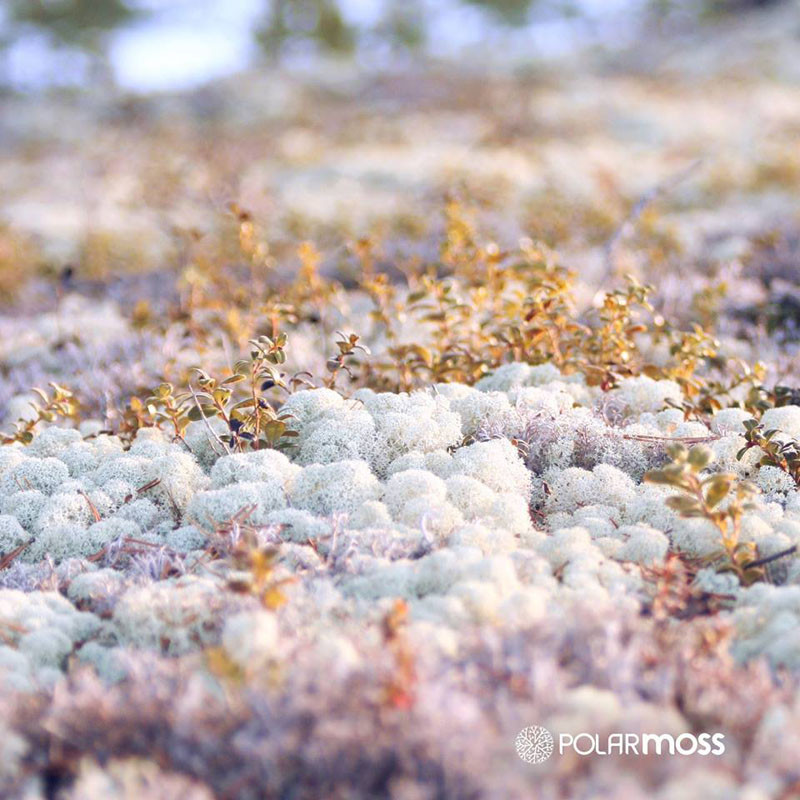 ---
They have a few different design options, like these 'Islands' that have the moss attached to a cork base.
---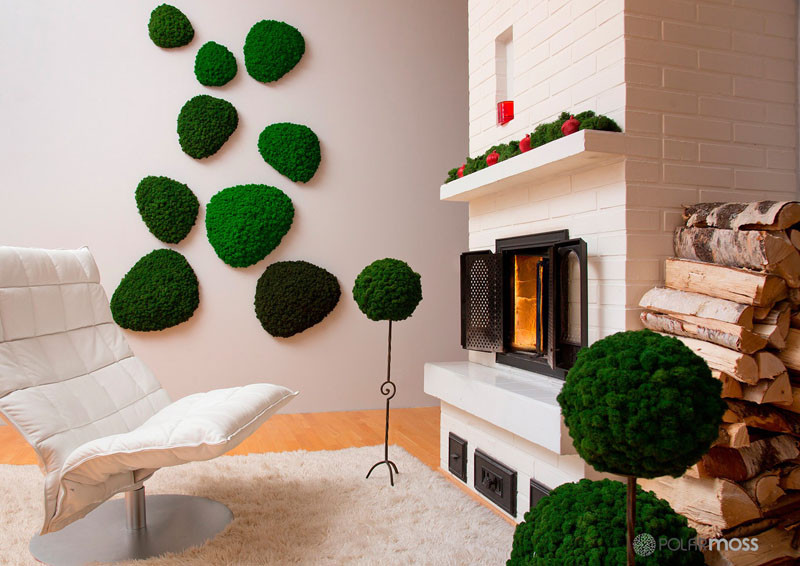 ---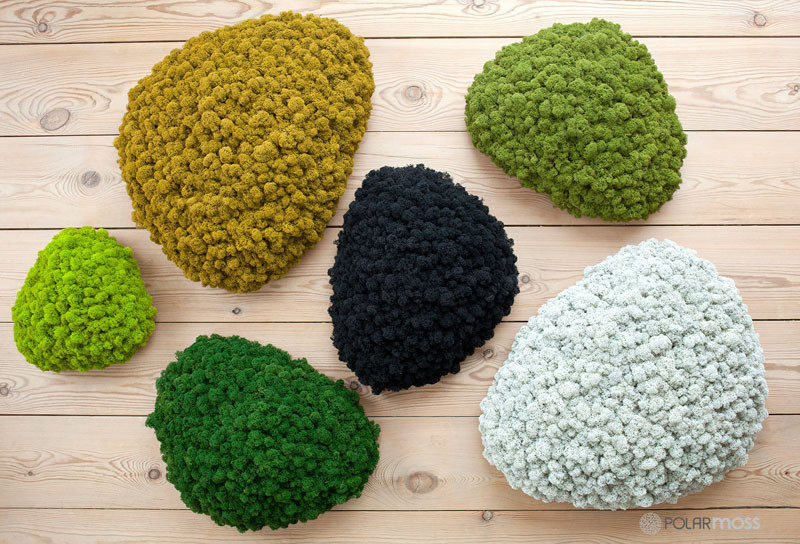 ---
They're also able to dye the moss in a variety of colors, making it possible to do different designs and patterns.
---
---
Here's a close-up look at the dyed moss.
---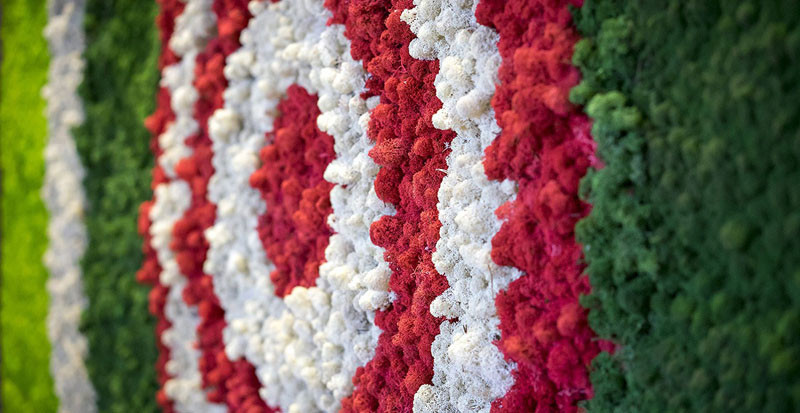 ---
Another option is their 'Sphere', which can be hung to make an art installation or can be used for decoration.
---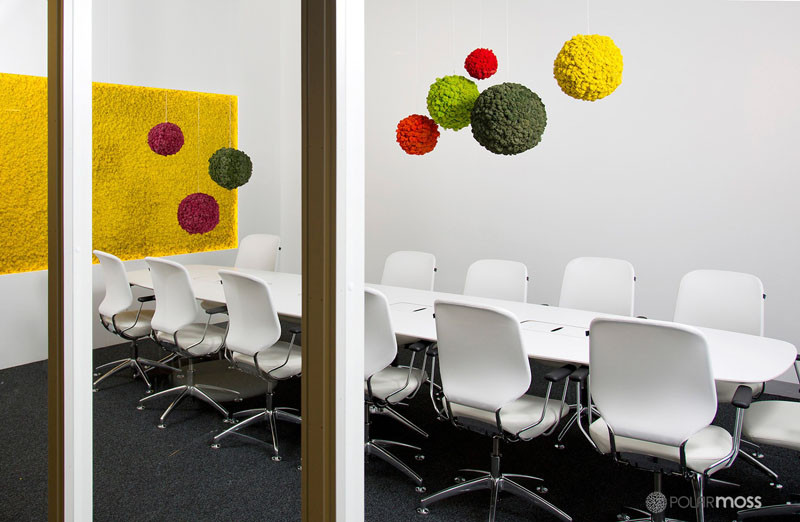 ---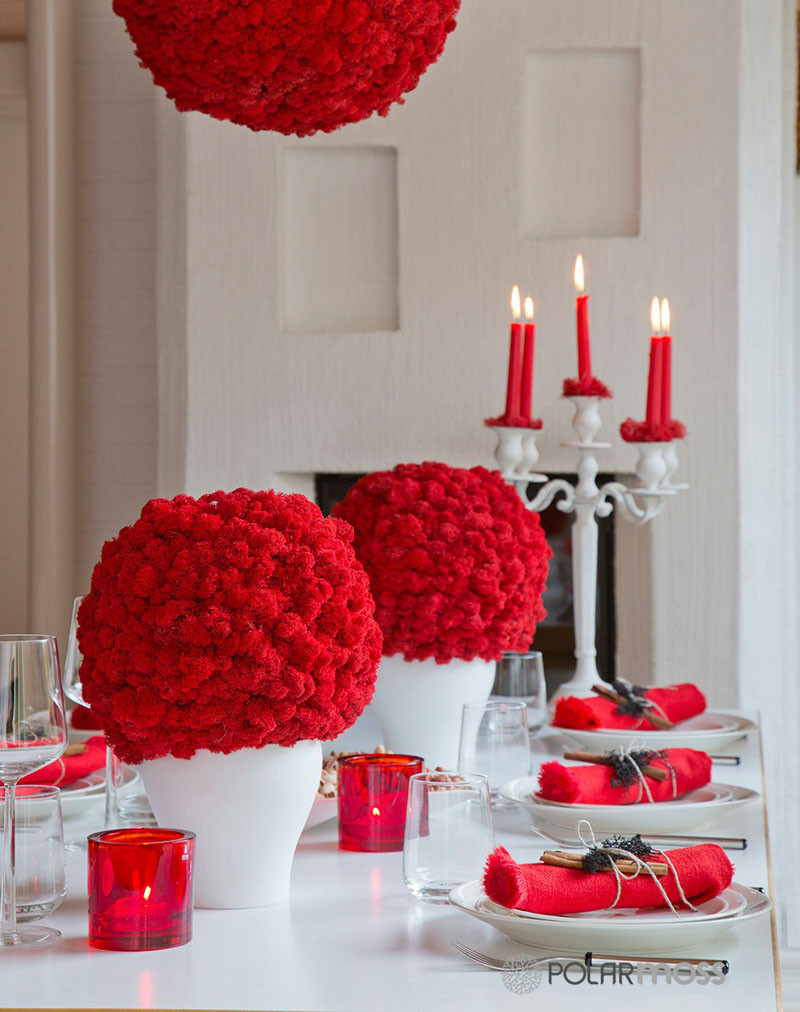 ---
To make it easy to cover an entire wall, they've also designed a flexible material called 'Flex Element', that comes in sheets.
---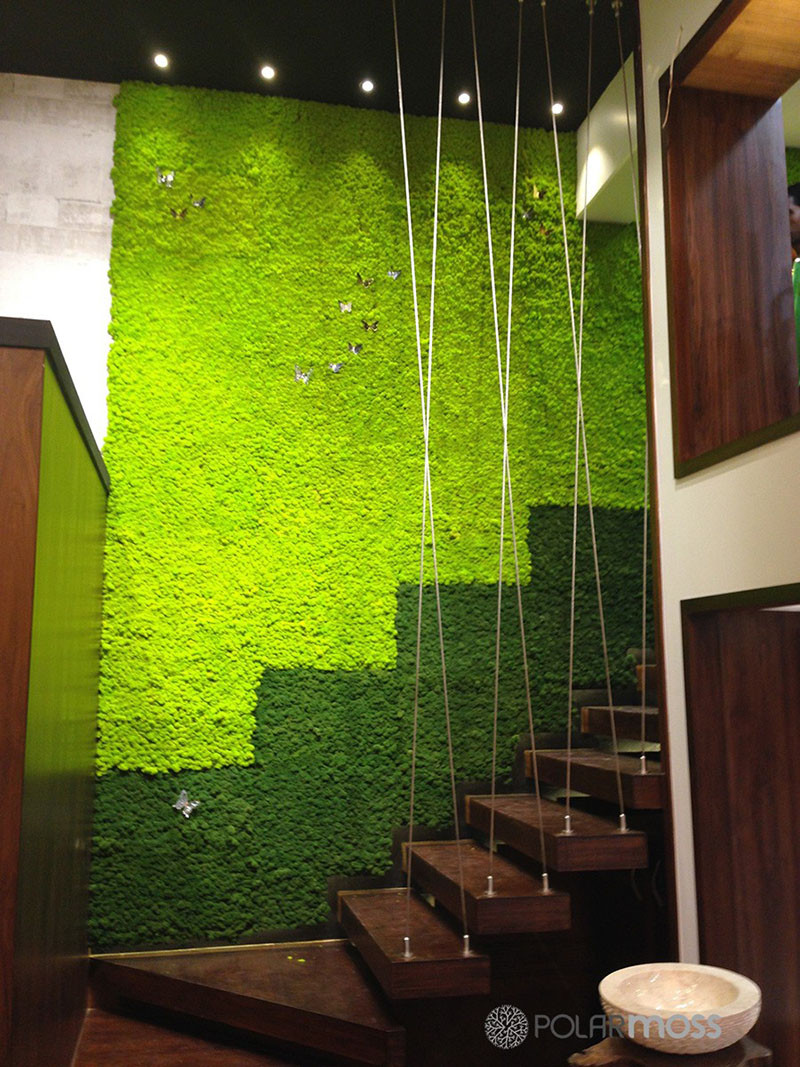 ---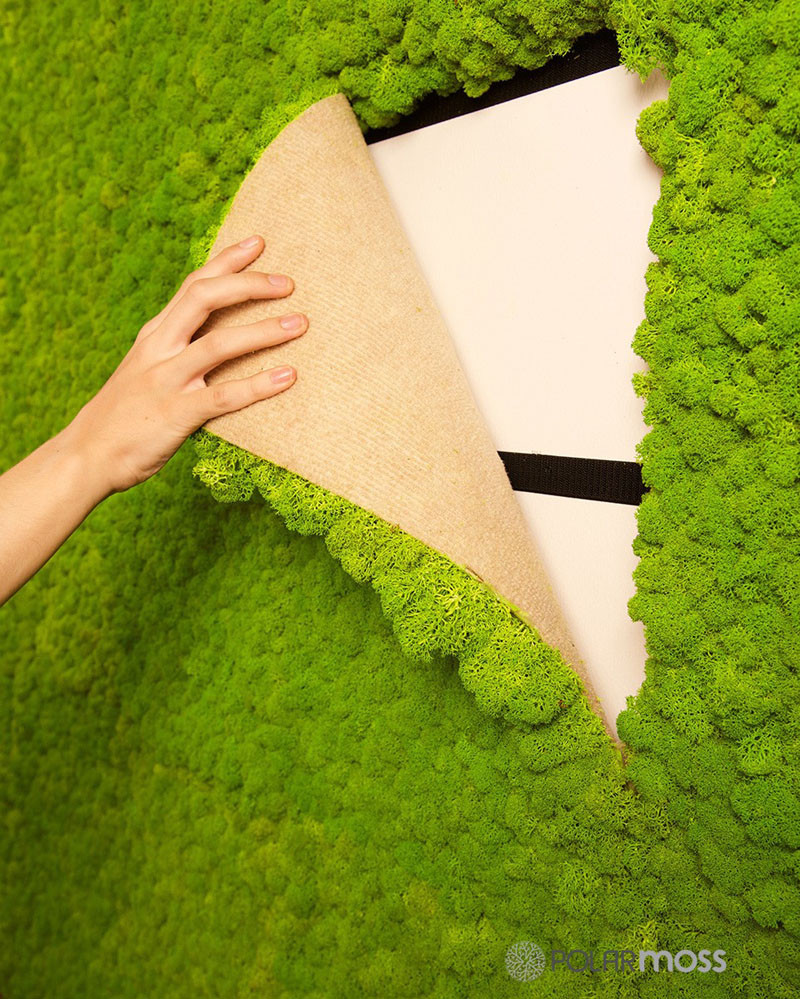 ---