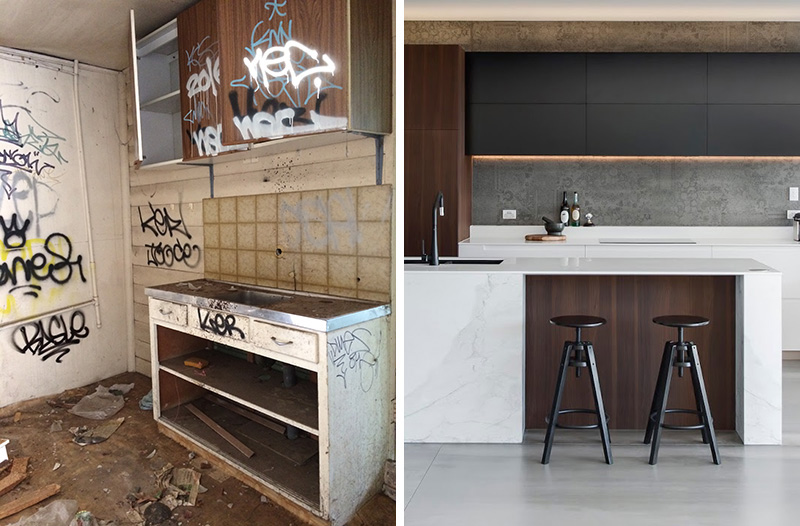 A dilapidated 1920's house in Sydney, Australia, was in desperate need of saving. Its life for the past 10 years had been home to squatters and the homeless.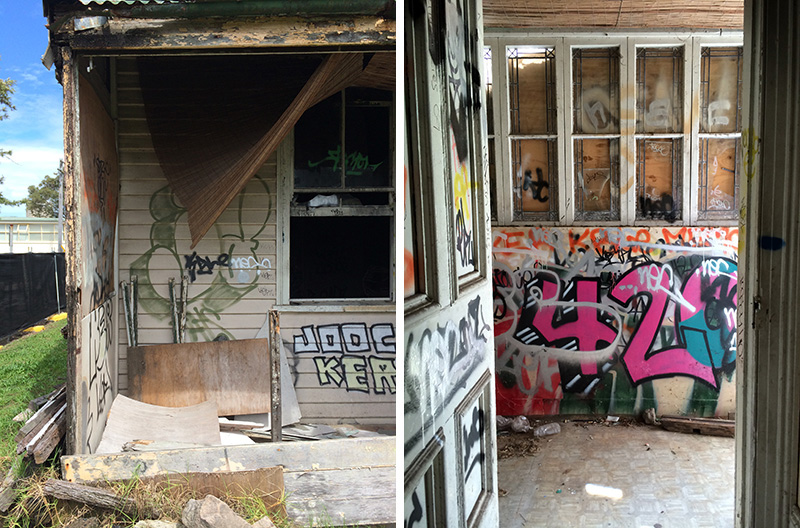 Situated close to the city, cafes and schools, the new owners looked past the crumbling walls, covered in graffiti, and believed it had great potential to be renovated into an amazing family home.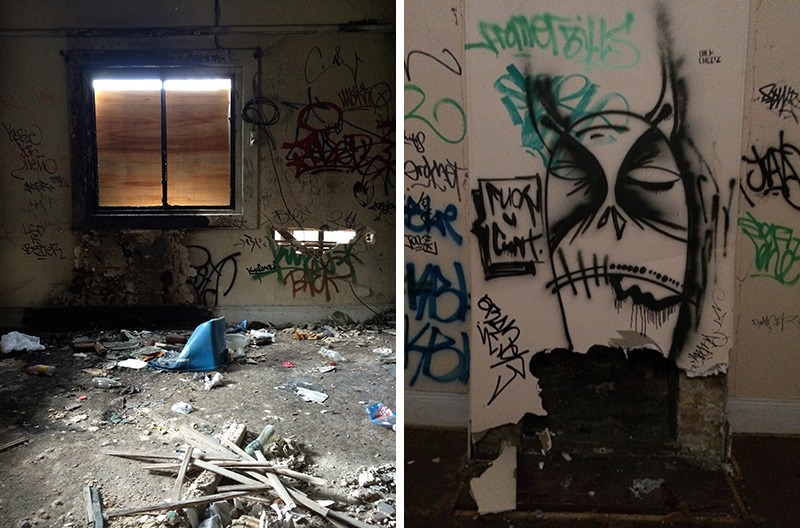 And that is exactly what they did, with the help of Minosa Design, who recently received top honors for the home's kitchen at the 2015 Housing Industry Association Awards.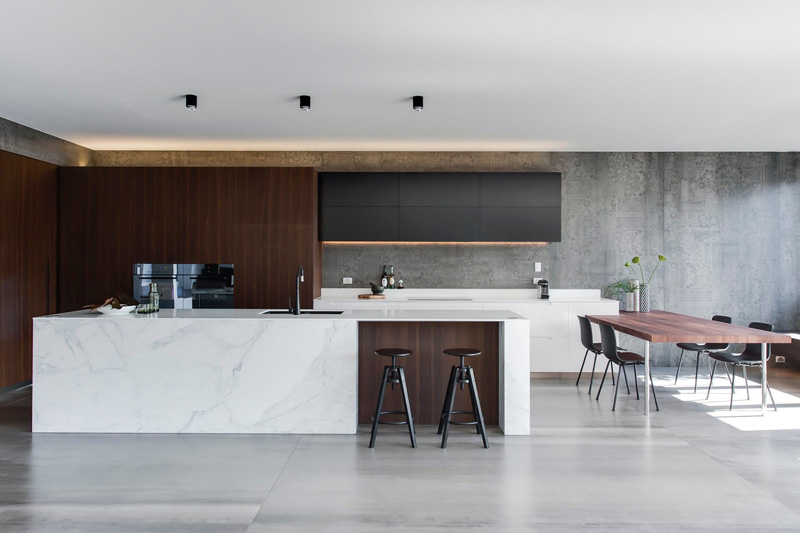 As the clients wanted this to be their forever home, the kitchen needed to cater to their busy lifestyle.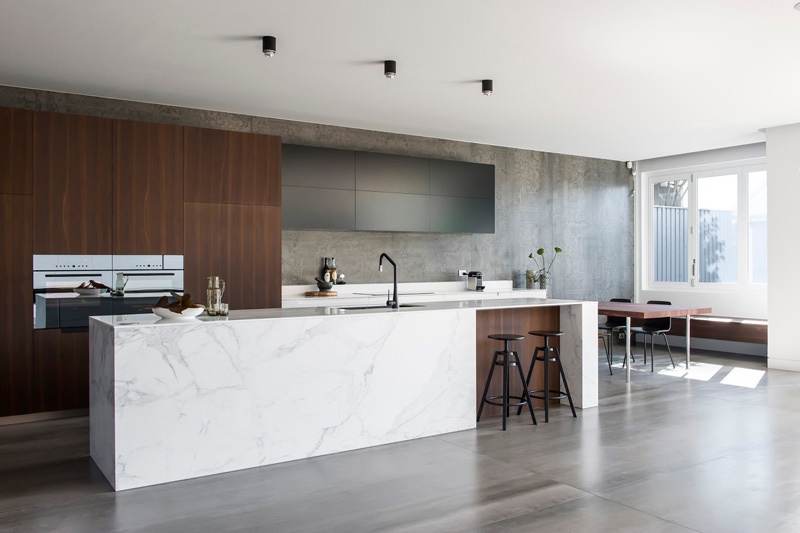 The open plan living space combines the kitchen and dining areas, which display both warmth and sleek aesthetics.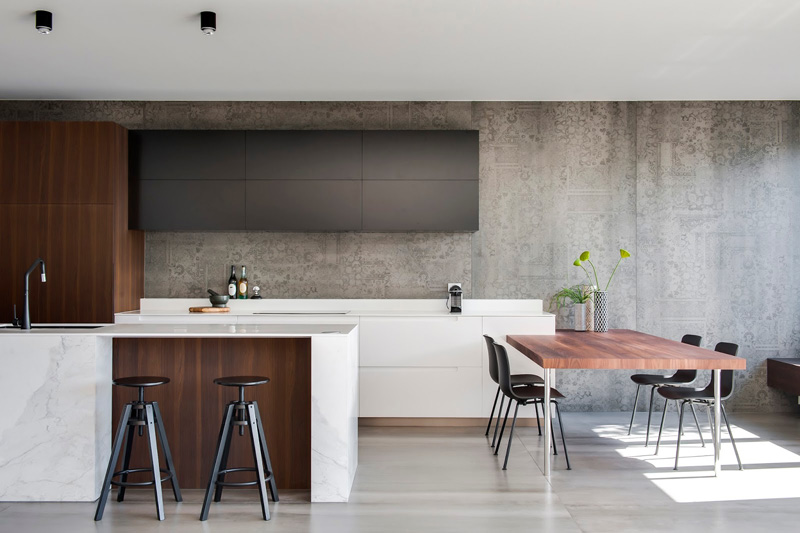 The kitchen has a large island, measuring in at approximately 13 feet (4 meters) in length.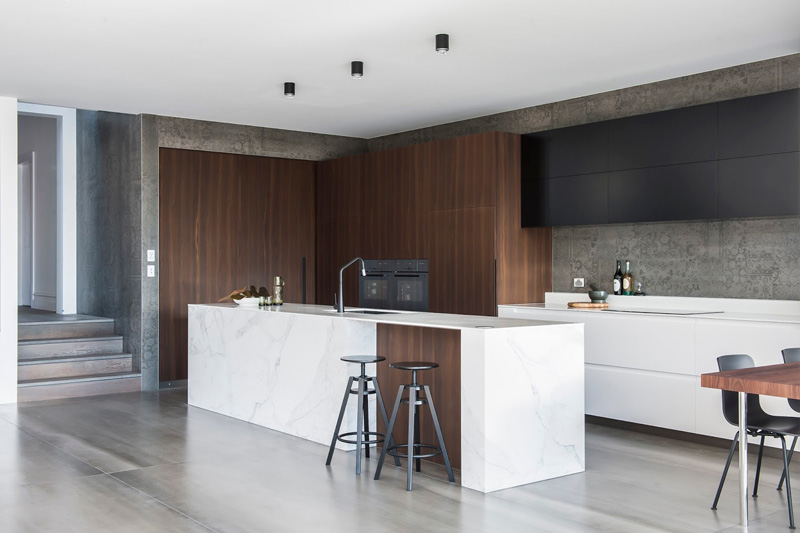 A built-in wood dining table and window seat provide dining space just off the kitchen.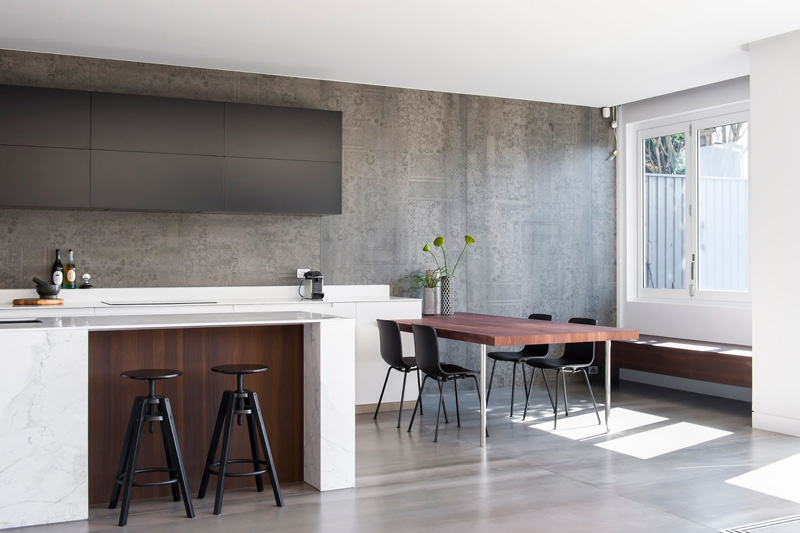 Here you can see the detailed patterns that have been included on the walls.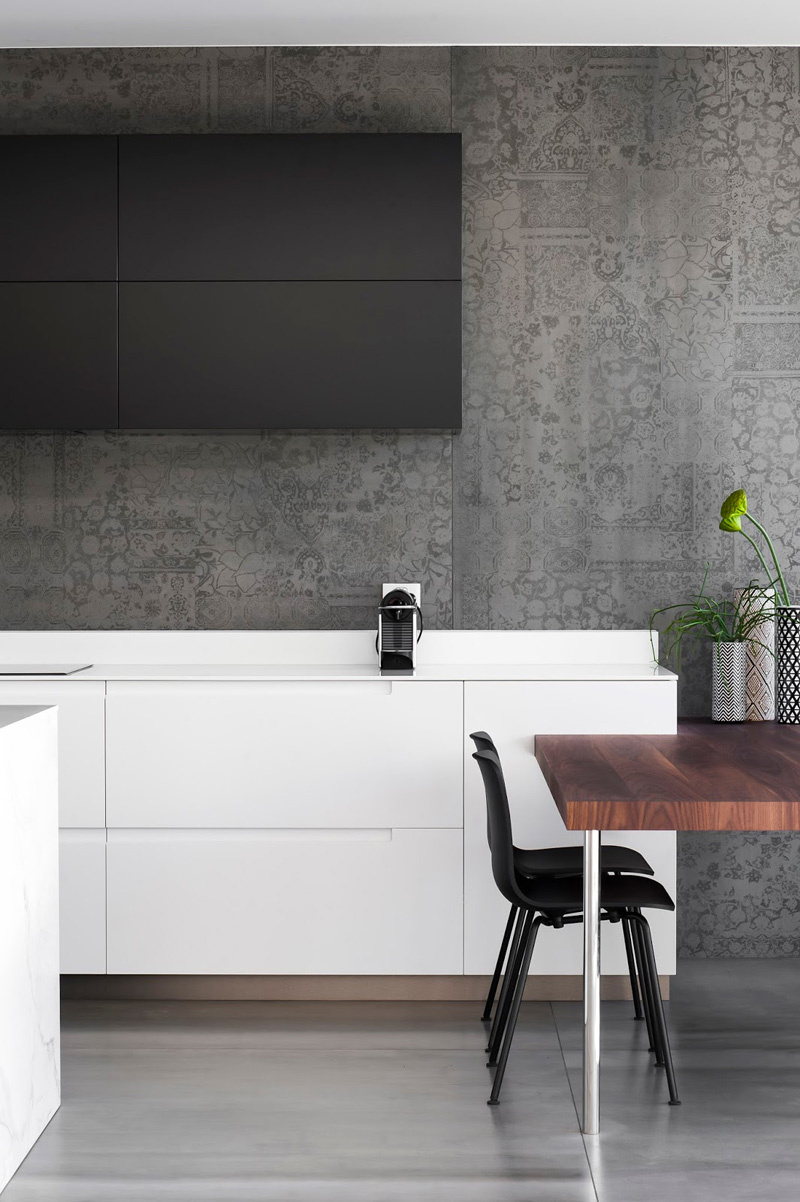 Windows allow natural light to pass through the dining area and into the kitchen.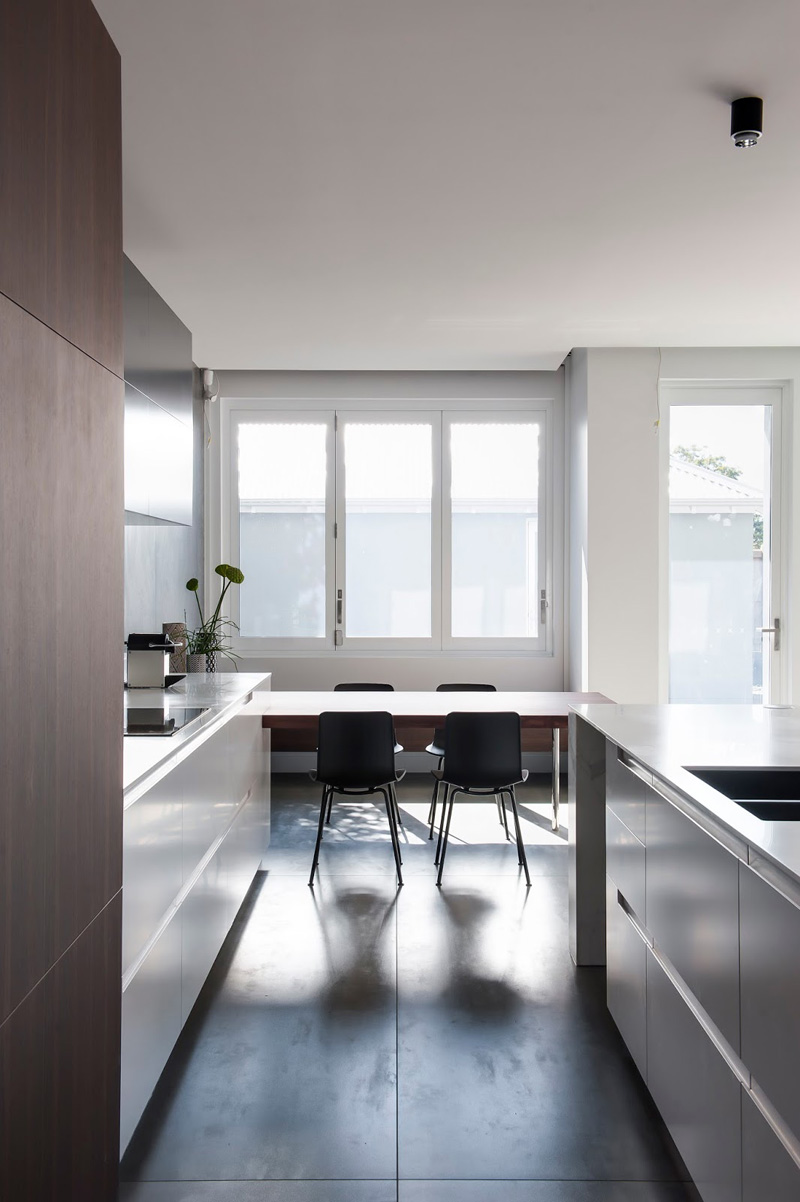 Hidden lighting, above and below the cabinets, provide a warm glow in the kitchen.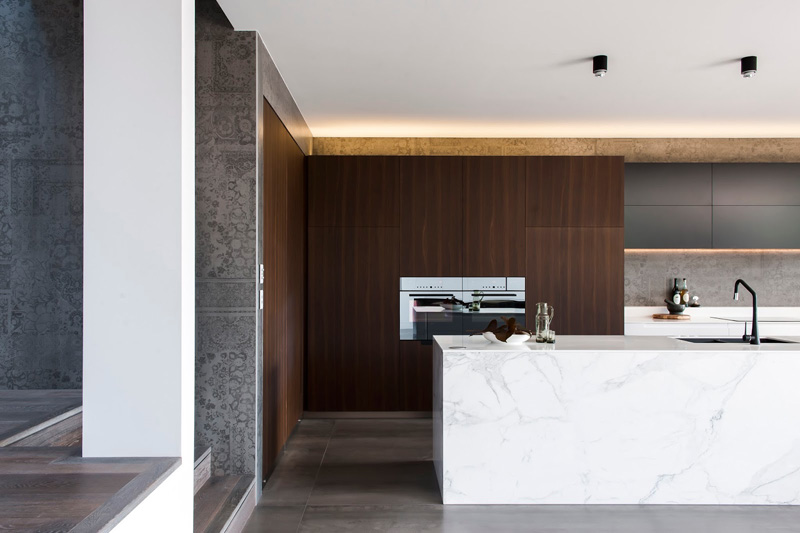 One of the requirements of the home owner was to have the laundry included in the kitchen's design. To solve this, a door that simply appears to be just another cabinet door, hides discreetly in plain site.
Opening the door gives you access to….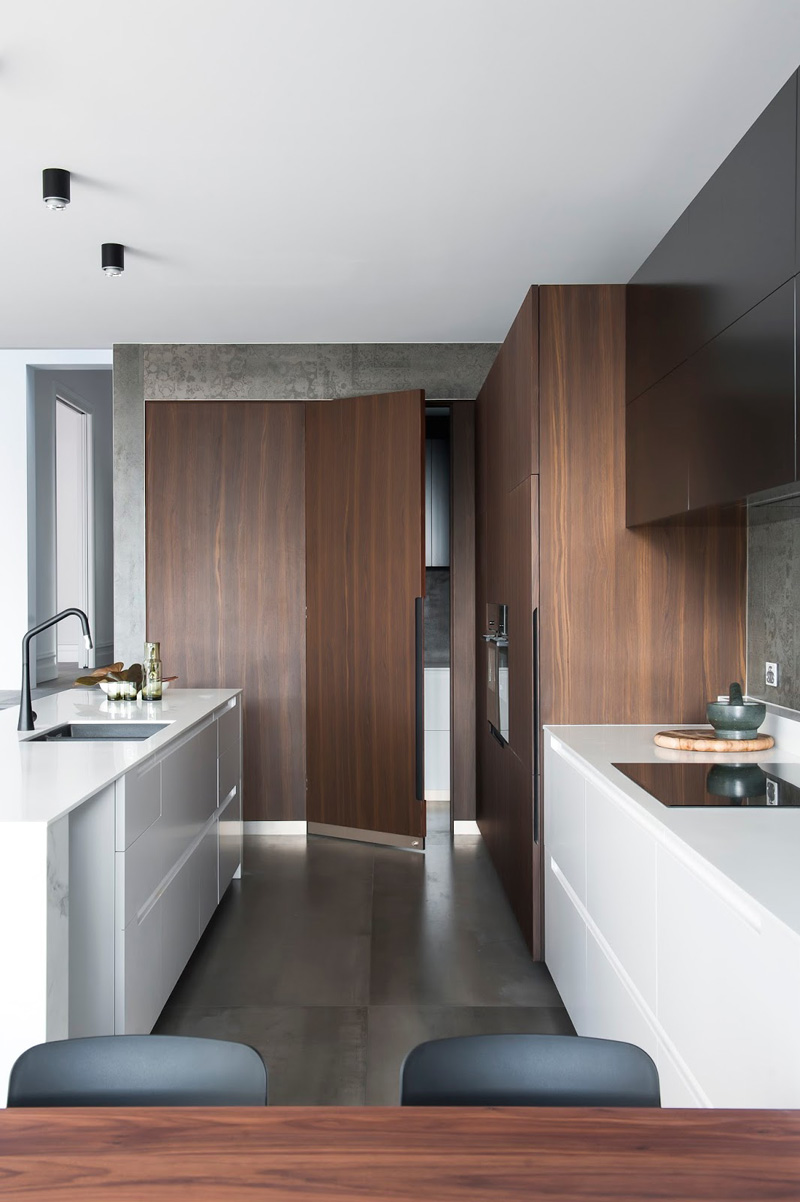 ….a full laundry, with washer, dryer and additional storage.