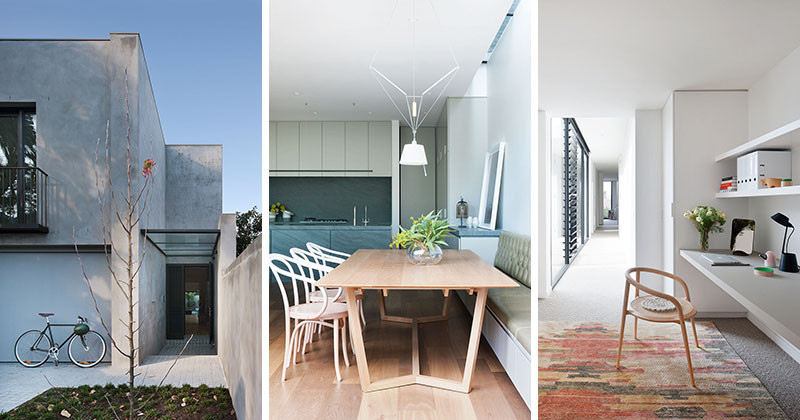 Architect and interior design firm Robson Rak, have recently completed the renovation of a 1980s home in Melbourne, Australia, for a client that loves Japanese architecture and rituals.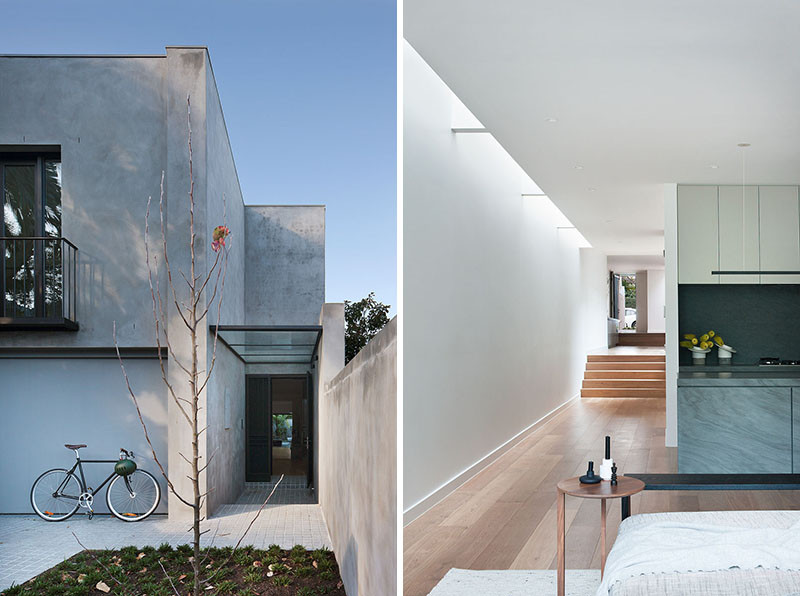 ---
At the entrance of the home, there's a long joinery unit where people can remove their shoes, and place them in the drawers, like a contemporary getabako shelf (or shoe cupboard).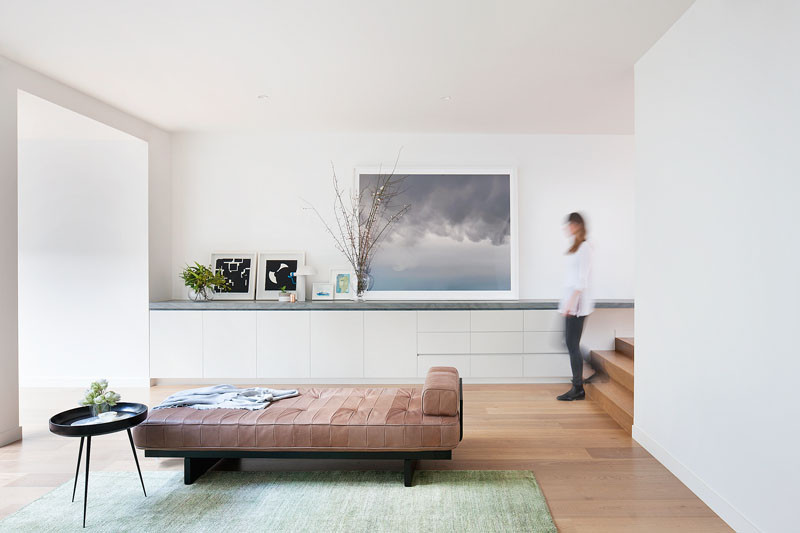 ---
Opposite the shelving unit is a small living room with a relaxing day bed.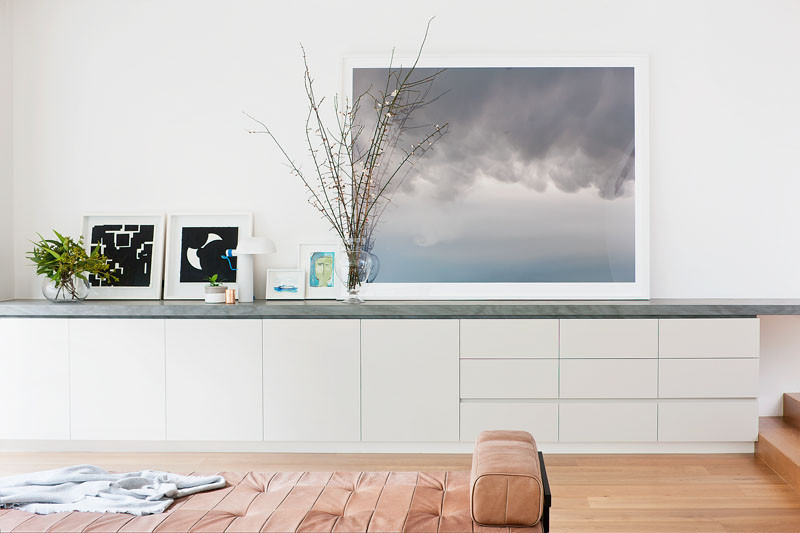 ---
Next to the small living room is an inner courtyard. From the entryway, you can also see all the way through the ground floor of the home.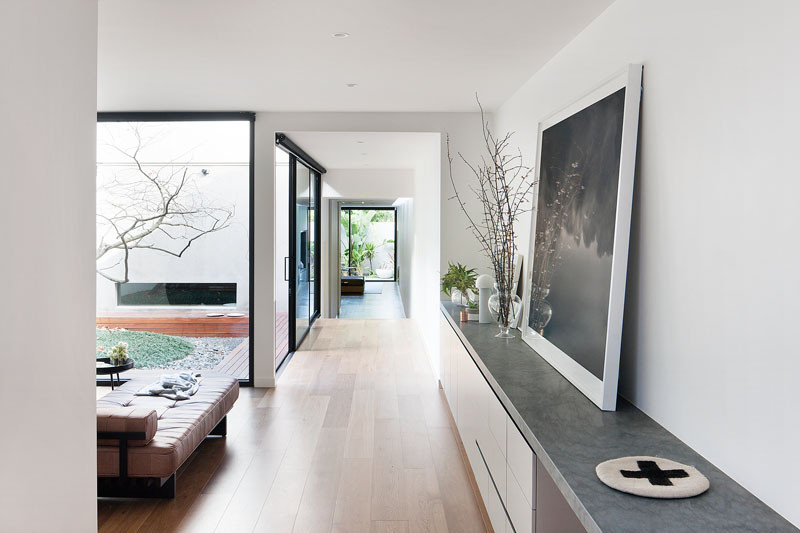 ---
The designers collaborated closely with a landscaper (Ed Purcey) to create a space of reflection and relaxation in the center courtyard.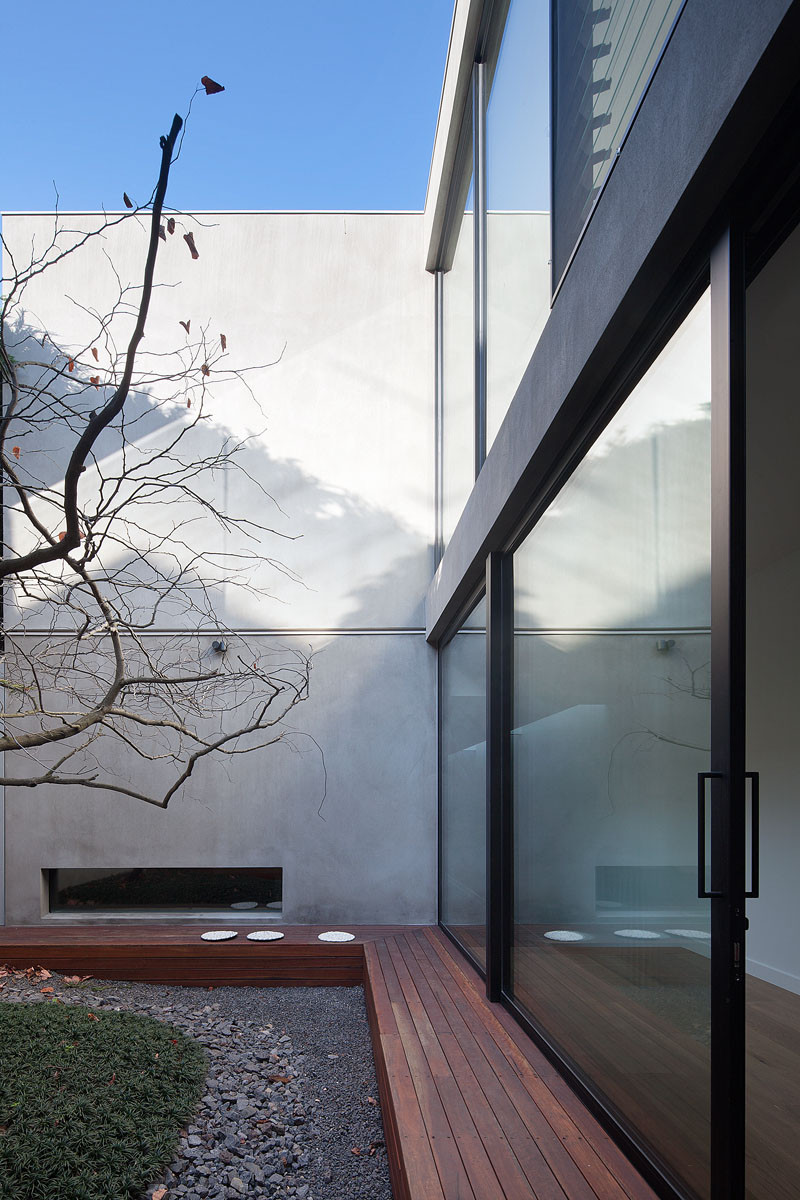 ---
On the other side of the courtyard is the cellar. It has built-in leather banquette seating and a low window looking out to the courtyard so that the sun exposure on the stored wine is limited.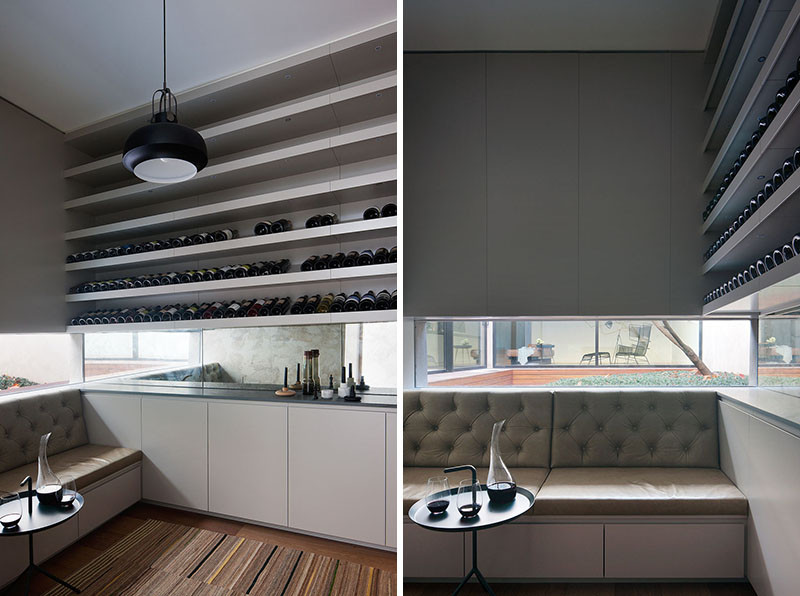 ---
Heading further into the home, you reach the kitchen.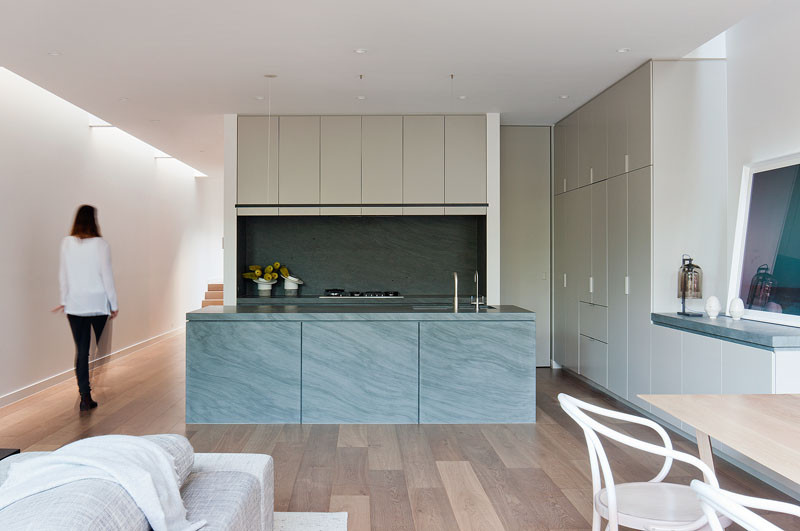 ---
A large kitchen island provides plenty of space for food preparation.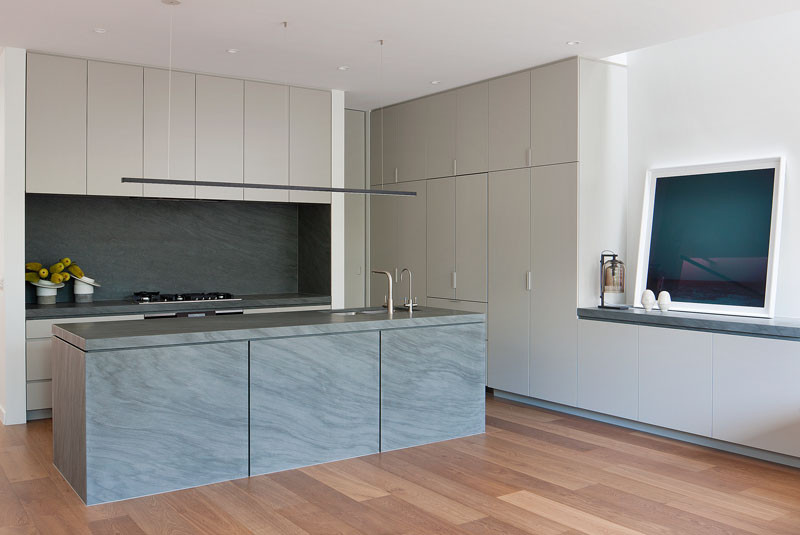 ---
A small sideboard separates the kitchen cabinetry from the built-in seating of the dining table.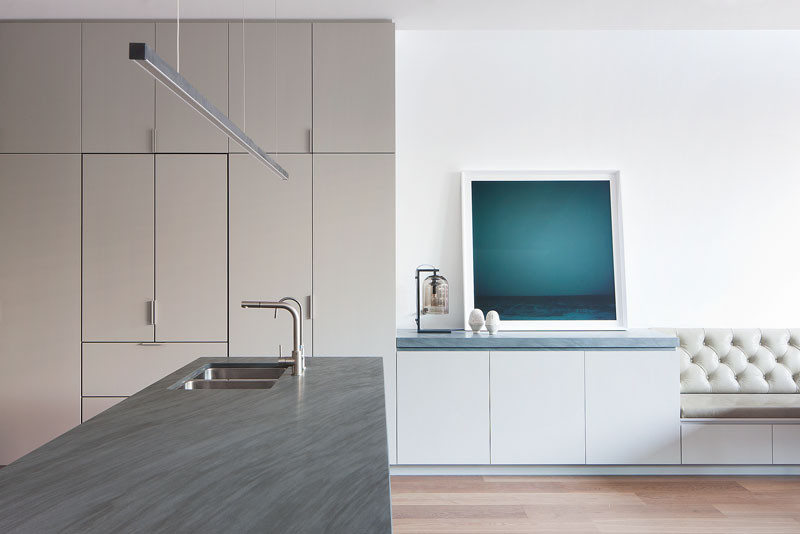 ---
Tufted banquette seating makes sure there is plenty of room for entertaining.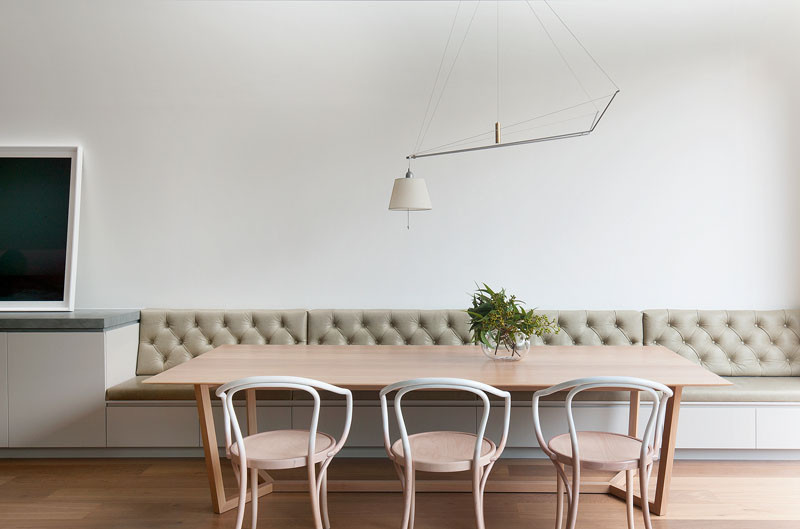 ---
At the end of the dining table there is another small courtyard.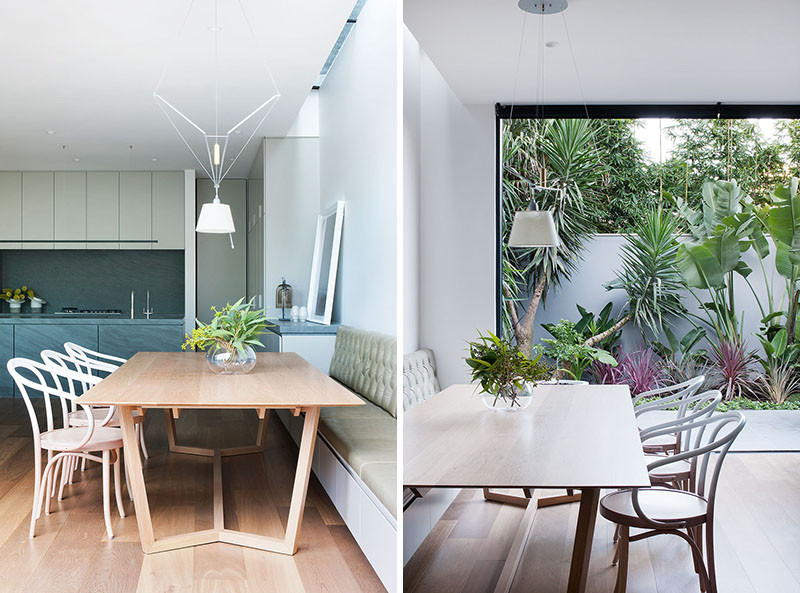 ---
The dining area shares the courtyard and interior space with the second living area.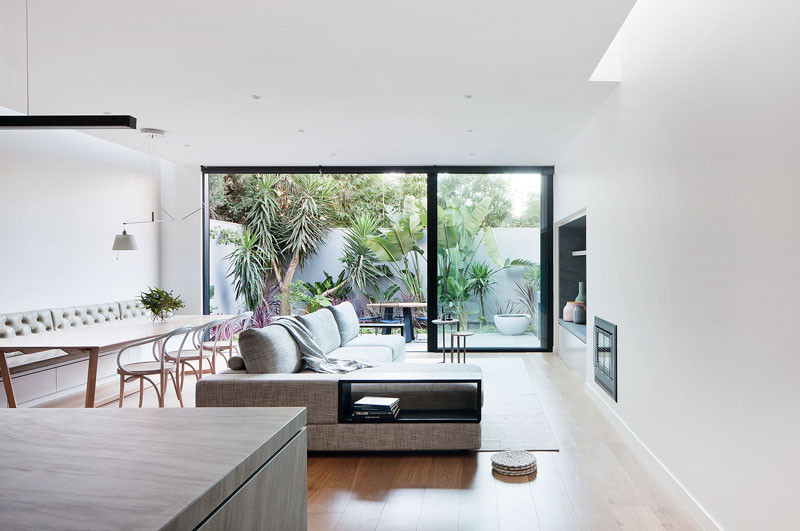 ---
Also on the ground floor, there's a small powder room.
---
On the first floor are the bedrooms and bathrooms, as well as a small home office.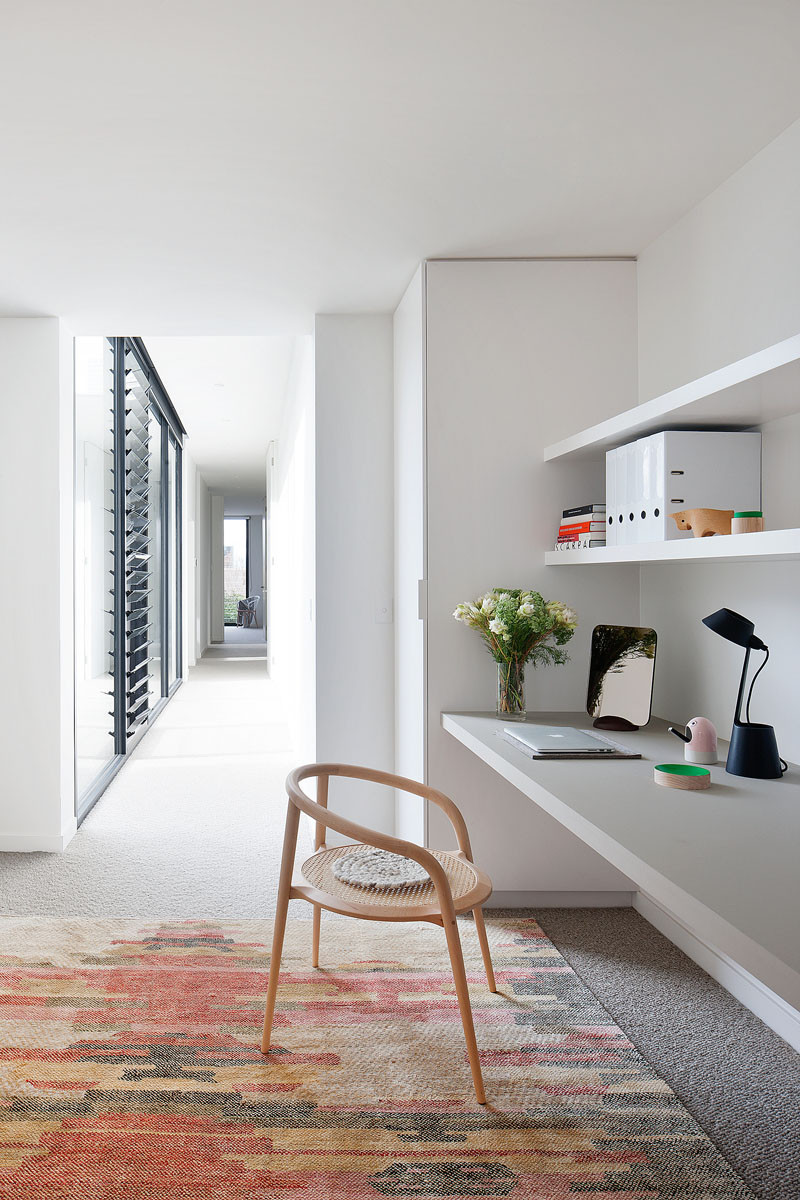 ---
Here is a look at one of the bathrooms on the first floor.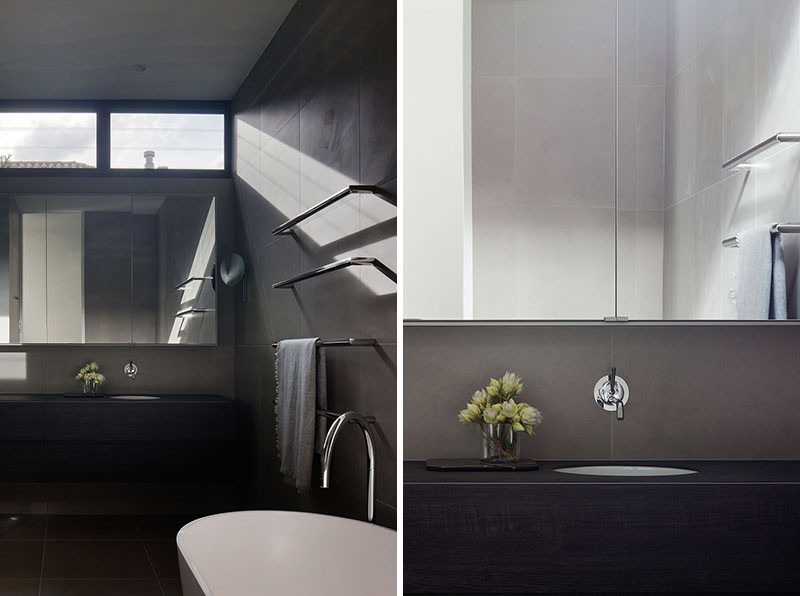 ---