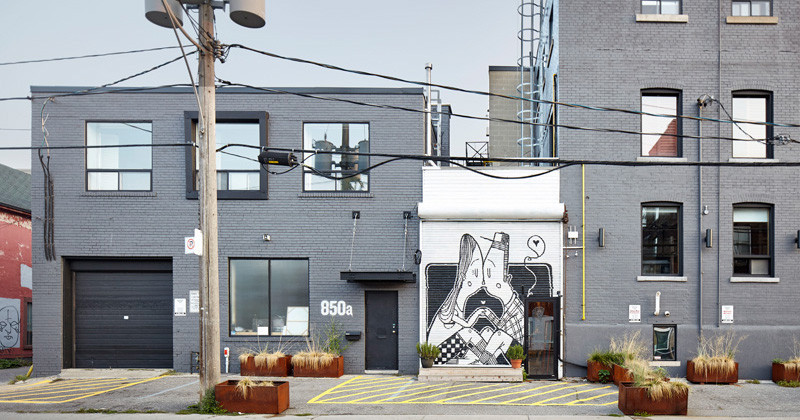 Steven Fong Architect collaborated with design entrepreneur Lorne Gertner, to turn a small gap between two converted warehouse buildings in Toronto, Canada, into a coffee shop and showroom, named Tokyo Smoke Found.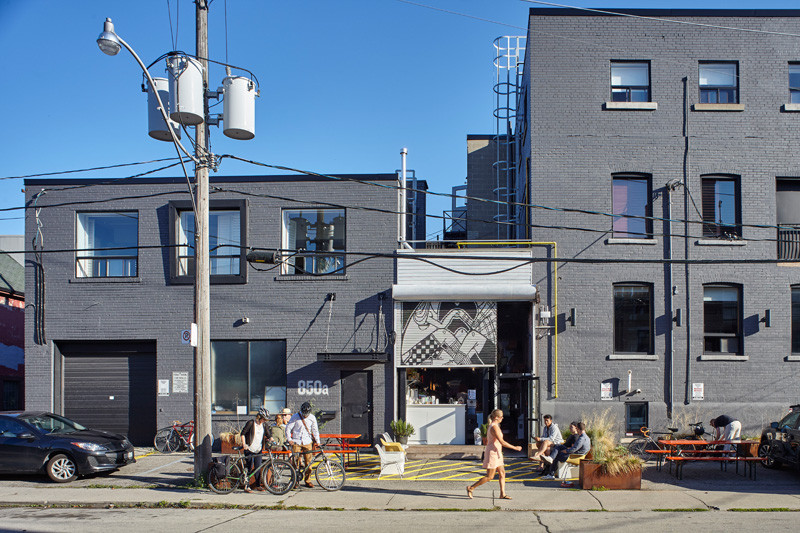 Tokyo Smoke Found is a lifestyle brand specializing in coffee, clothing and cannabis accessories. On the exterior shutter, artwork by Brazilian artist Alex Senna has been added for a quirky touch.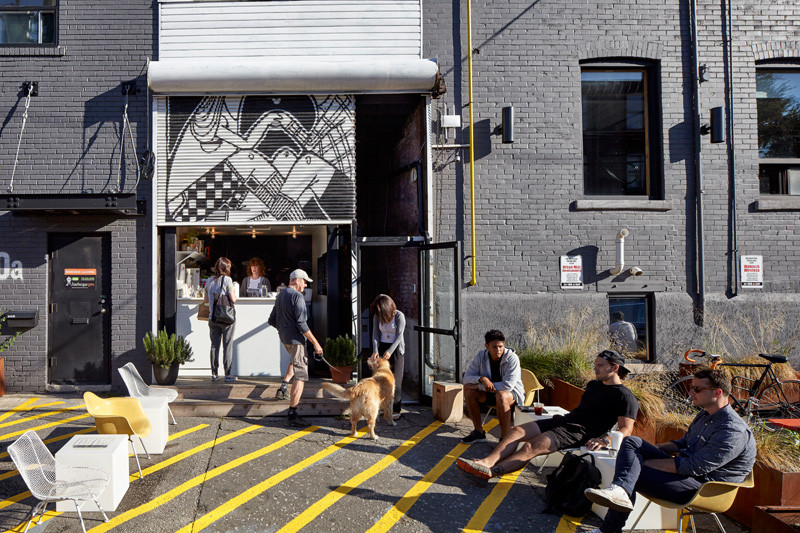 Inside the small 330 square foot space, is a small walk-up espresso bar and seating, where everything has a touch of industrial style.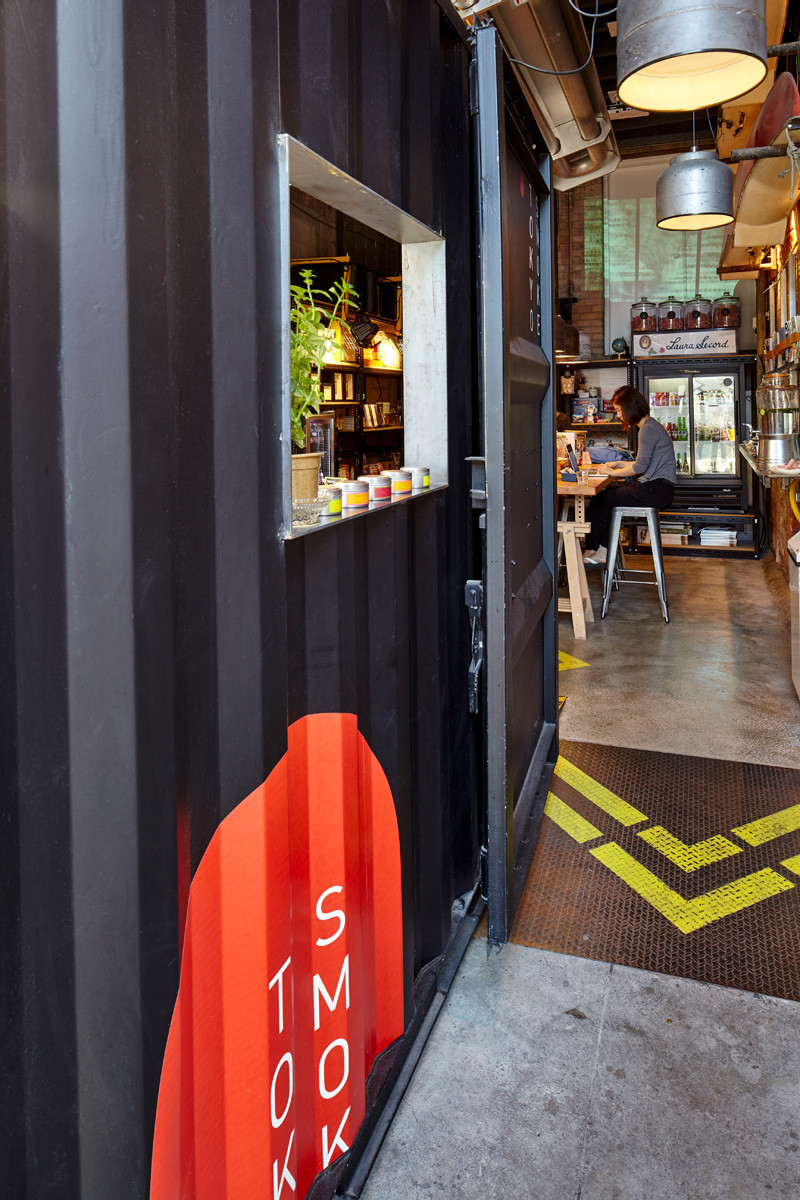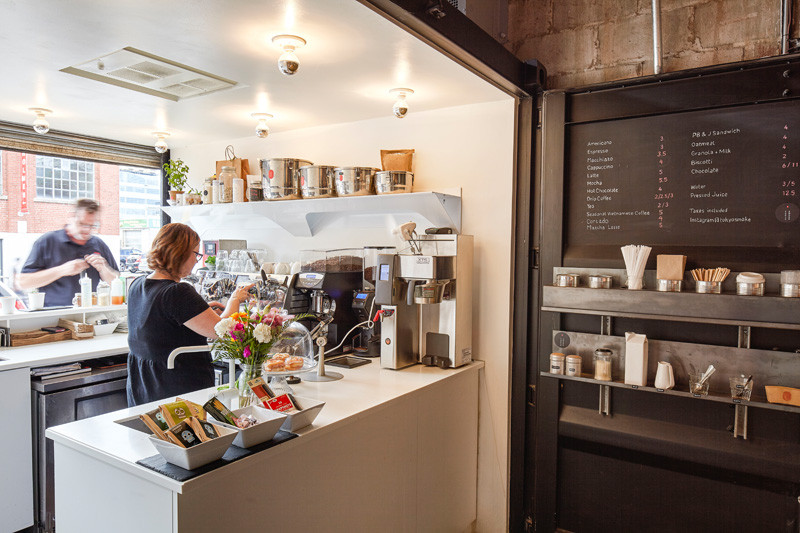 Custom steel shelves have been installed throughout the space.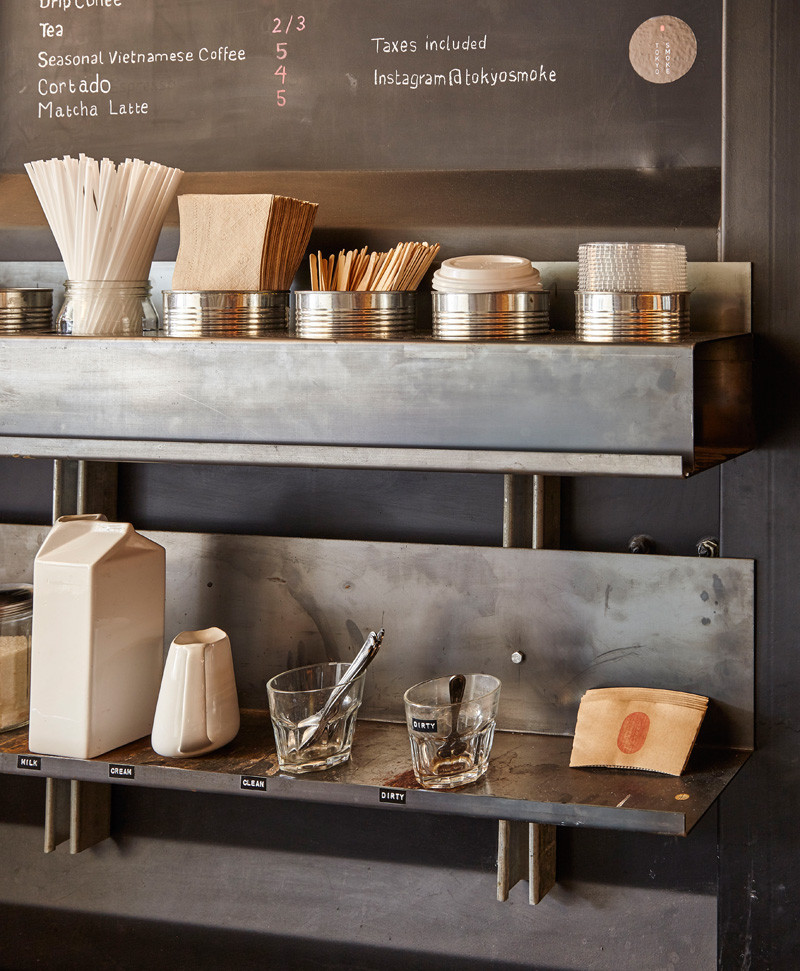 Daylight enters the space through the large opening at the front of the coffee shop.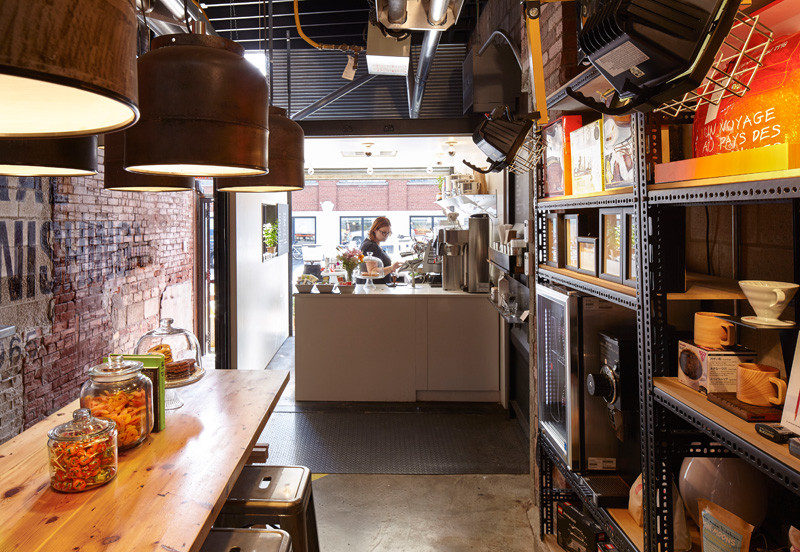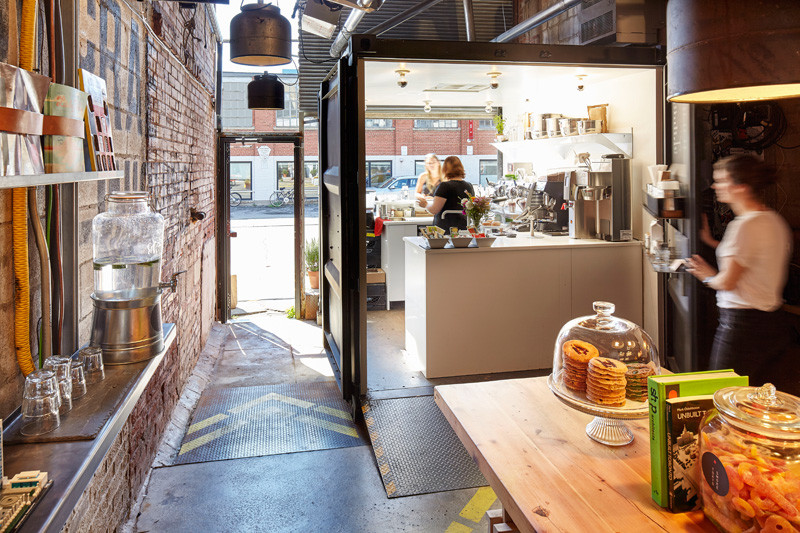 The showroom features an ever-changing collection of staple merchandise, one-off curiosities and accessories, like Palomino pencils and architectural Lego sets featuring famous buildings.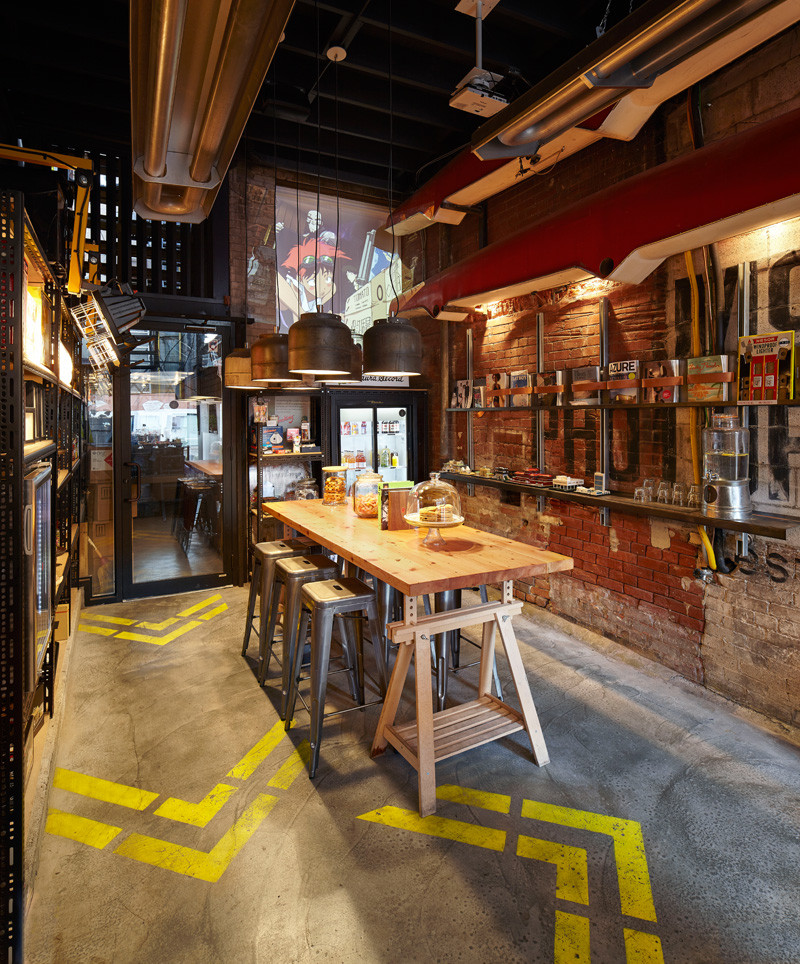 The design team fashioned the lighting from unexpected upcycled elements that evoke a sense of the past.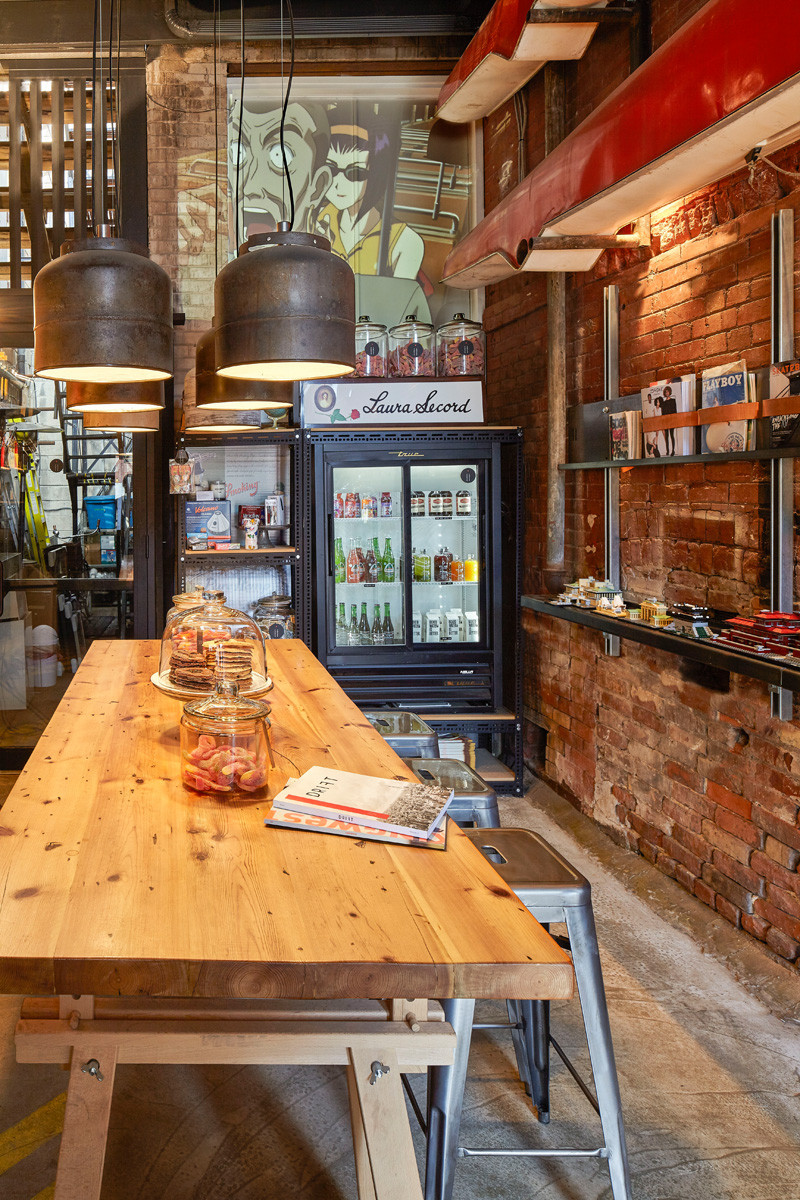 A cluster of propane tanks-turned-pendants, by Toronto collective Fugitive Glue, hang above the communal table, while the display shelves are illuminated by garage flood lights.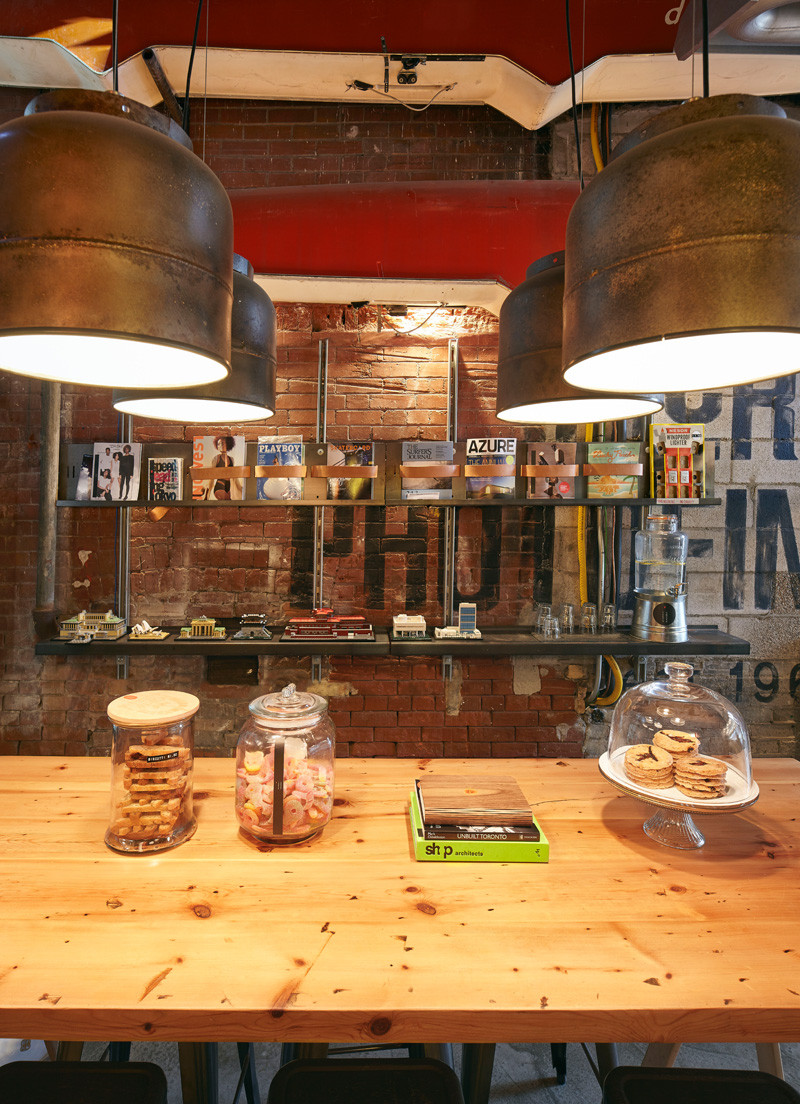 International magazines are also on display in a custom-designed rack with leather straps.