ONG&ONG have designed the interior of the SingTel Contact Centre in Singapore.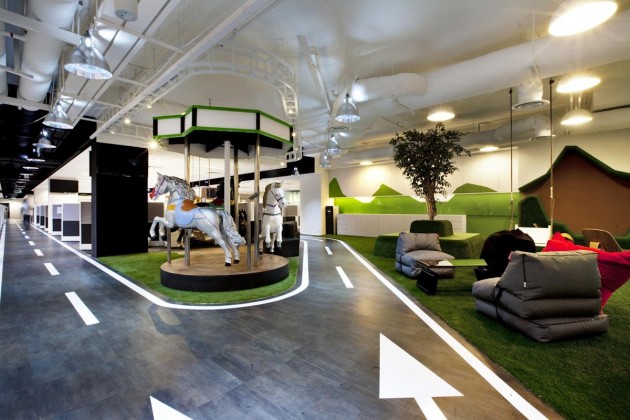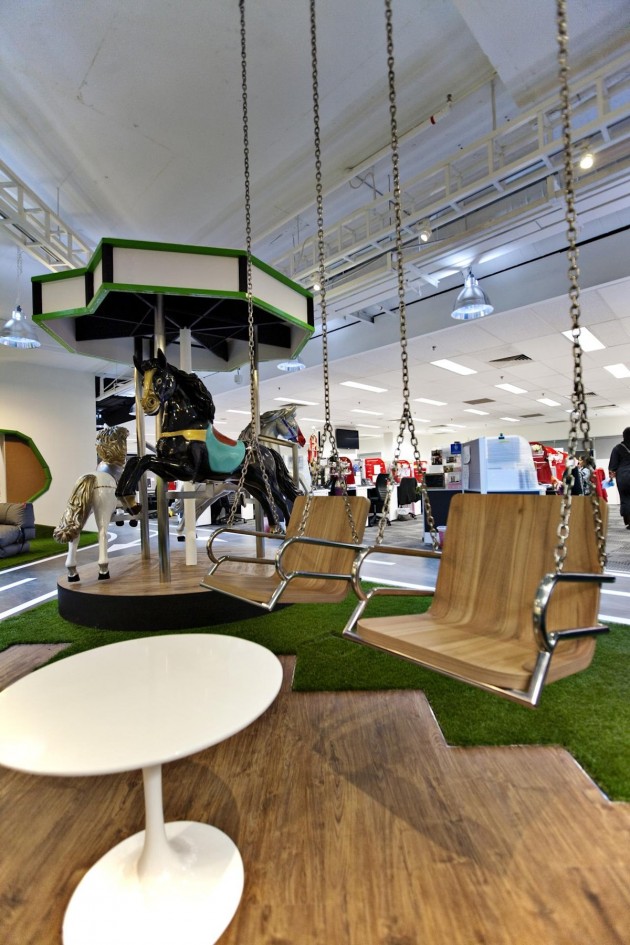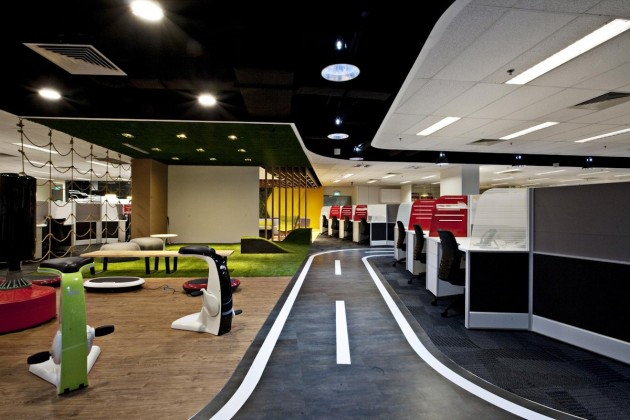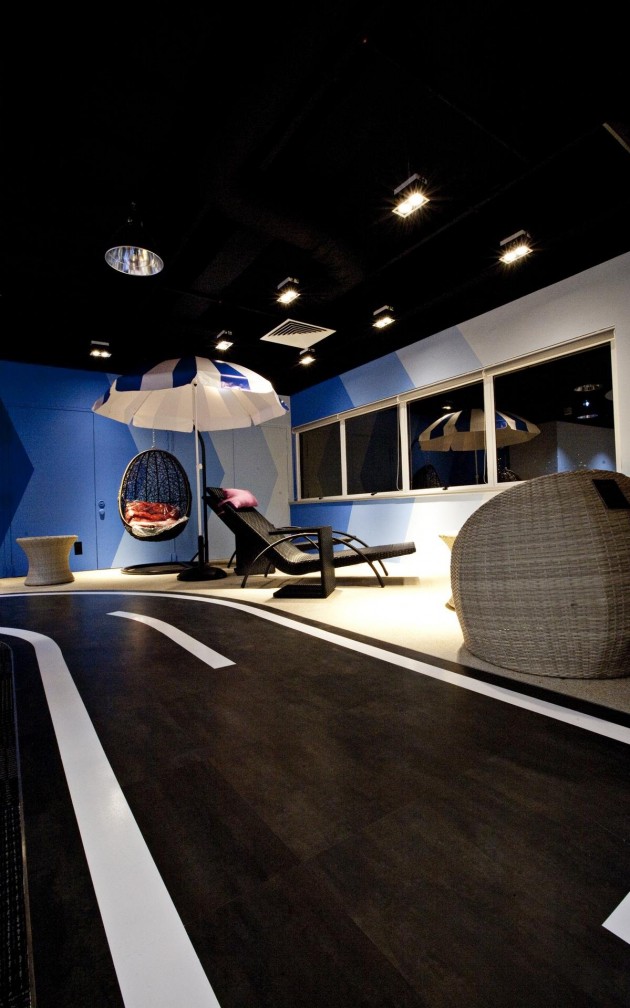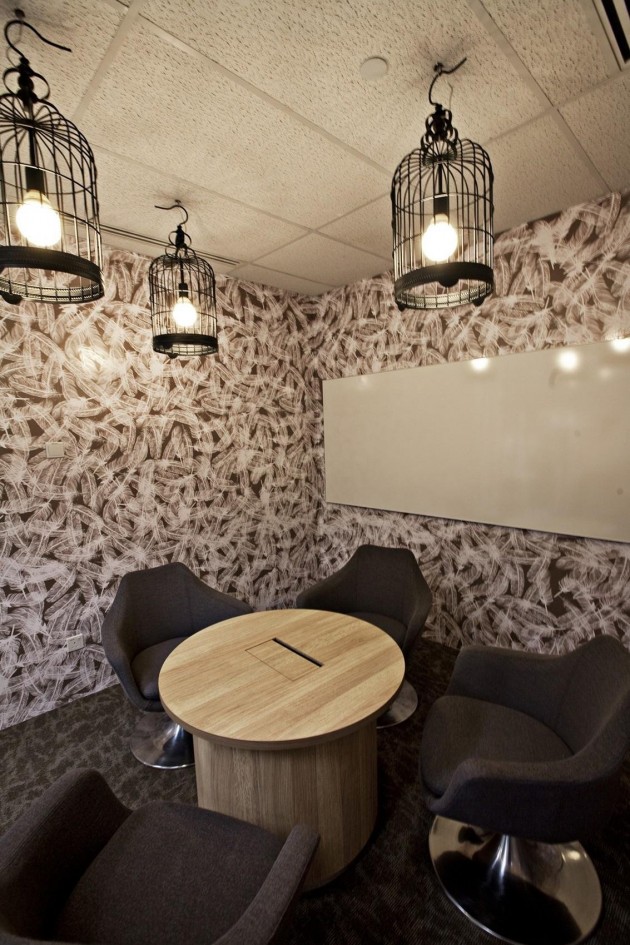 Project description
The project brief was to upgrade SingTel's existing contact centre. For this project, the idea was to create a balanced workplace where excellent customer service could be delivered whilst also ensuring the wellbeing of SingTel's employees. Given the challenging nature of work at SingTel, it was only natural to include areas for relaxation and recreation within the workplace itself. With this in mind, huddle areas were included in the design to serve as places for effective collaboration as well as spaces where employees can unwind and reenergize.

A common walkway was created to serve as a 'road' that would link the different spaces within the contact centre. This road brings employees and visitors alike on a journey where they can experience the various themed huddle areas, which were inspired by the fact that SingTel is an indispensable part of everyone's life, whether they are at home, in the office, working out at the gym, or spending time outdoors. The huddle areas serve as places of interaction and collaboration as well as venues where everyone can gather together to conduct special events.

The road is also a journey through time and showcases the evolutionary history of communication technology through the interior design of the coaching rooms. Each coaching room uniquely captures elements of communication from different eras – from the caveman days up till the modern Internet Age. Instead of rigid and imposing coaching rooms, the room interior provide a relaxed environment, and achieves this through the introduction of low height discussion tables and lounge seats, thus creating a less formal and more engaging atmosphere.

This is a wonderful demonstration of how various ideas relating to the concept of communication, which is SingTel's main line of work, were seamlessly integrated into both the aesthetic and functional aspects of this office.
Design: ONG&ONG