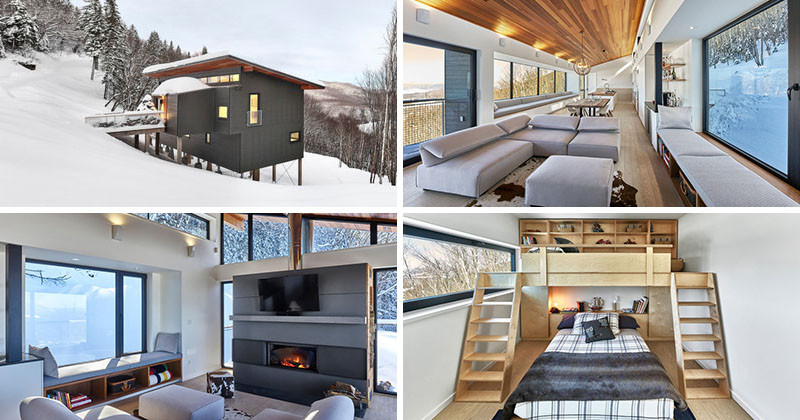 Sophie Robitaille and Andrew Curtis of robitaille.curtis, have designed a weekend ski chalet in Lac Archambault, Quebec, for a family with school age children.

---
The chalet is located at an elevation of 2,435 feet, on a steep slope, surrounded by a forest of spruce, maple, beech and birch trees.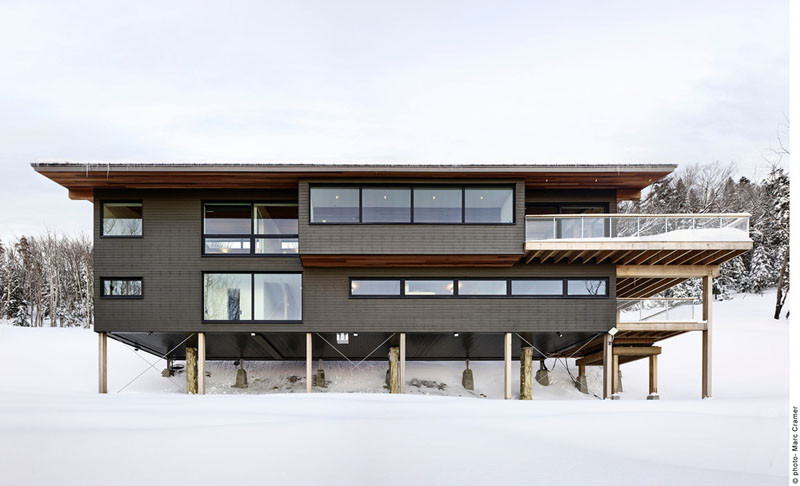 ---
The chalet is elevated to allow snow and spring run-off to flow freely underneath the structure. In the warmer months, a small forest of ferns and moss grow in the space.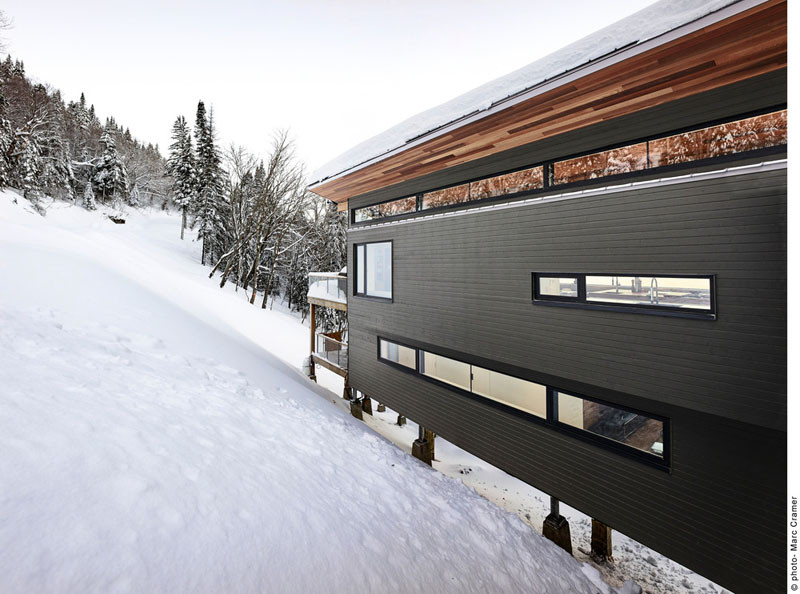 ---
Inside the chalet, the floor plan has been kept open, with western red cedar covering the ceiling.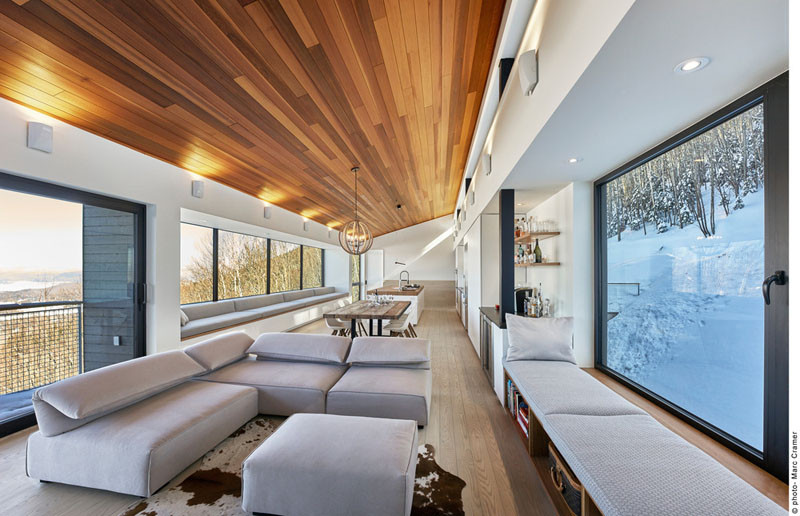 ---
At one end, there is the living room, that has windows on three sides, a fireplace, and a cozy window seat with mountain views.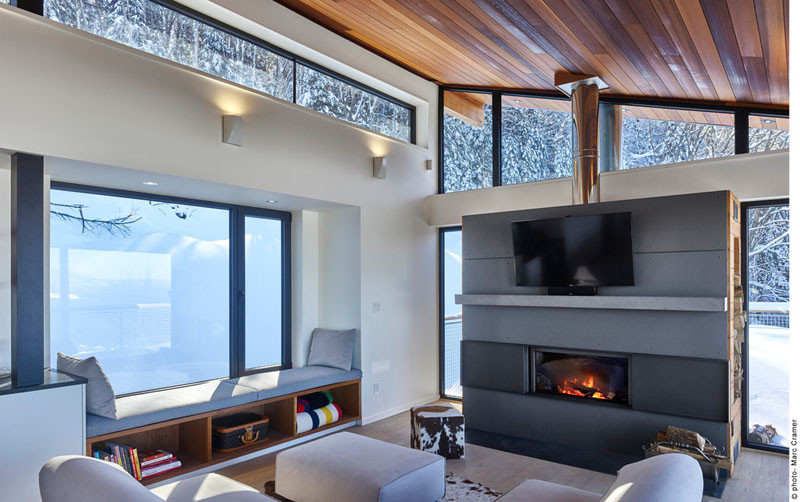 ---
Spanning the length of the kitchen and dining areas, is a 27-foot-long bay window and window seat, with extra storage hidden underneath.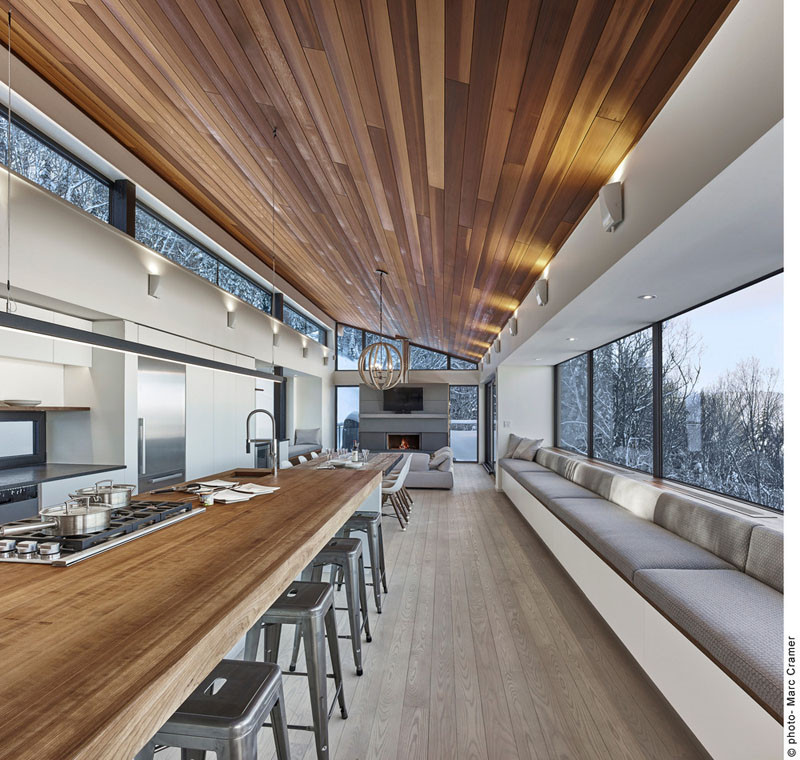 ---
The kitchen is home to a large central island that includes a cooktop and prep sink, allowing the host to not have to turn their back to the views or the family and friends as they are entertaining.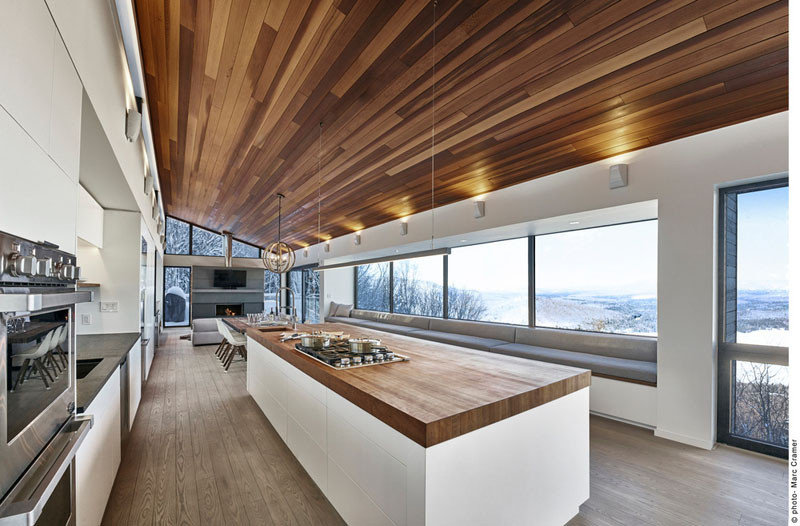 ---
The dramatic panoramic window wall perfectly frames the amazing view.

---
At the end of the main living level, is the master bedroom, that is also home to windows that provide even more views of the surrounding area.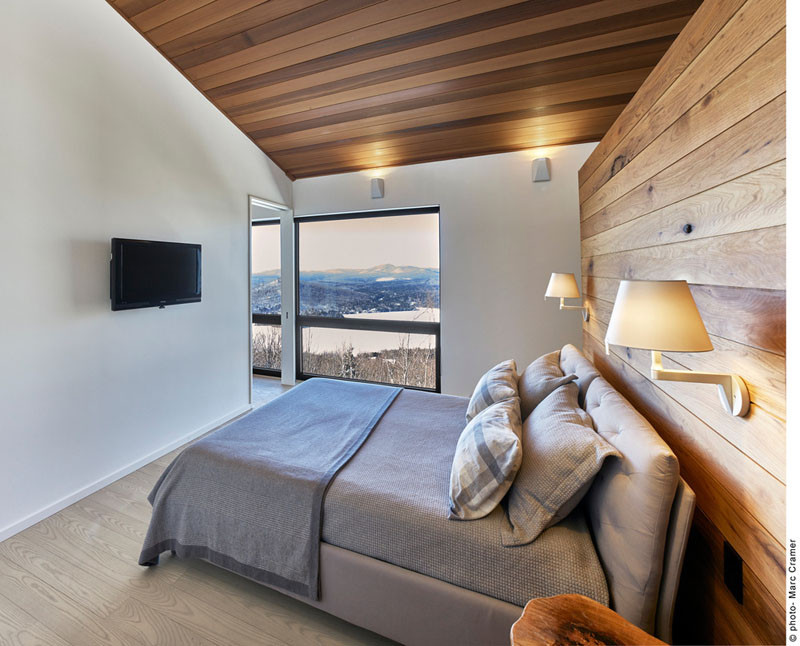 ---
The master bathroom is bright and airy with its high ceilings and white walls.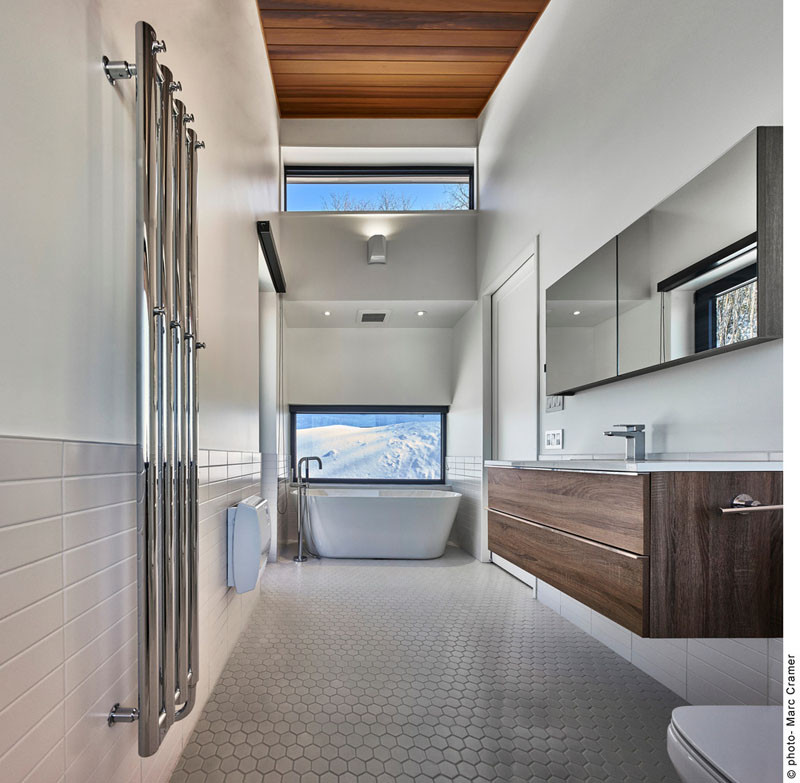 ---
On the lower level of the home are the children's bedrooms.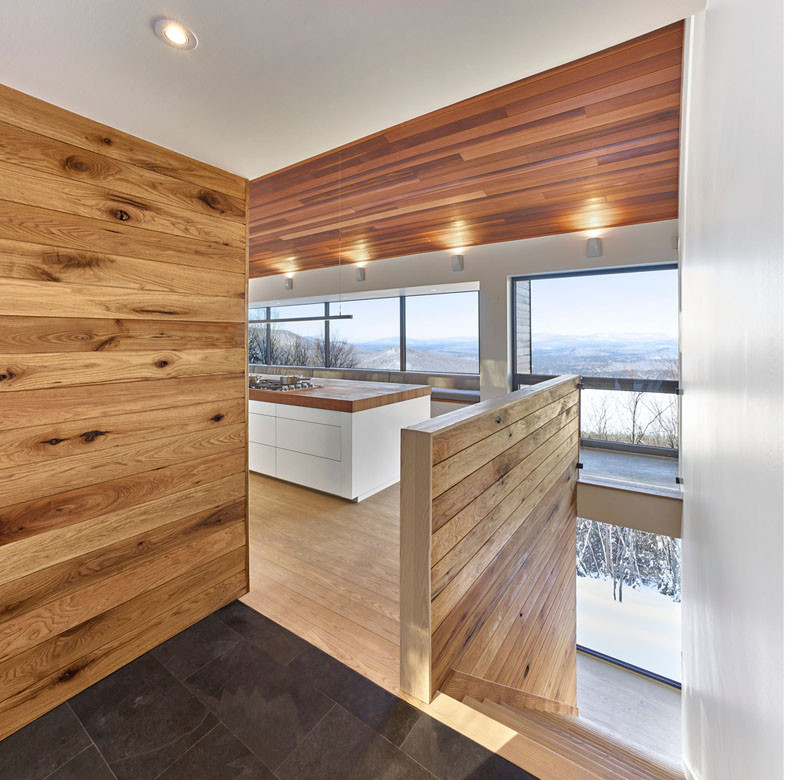 ---
This children's room has a custom designed bunk bed, that perfectly fits the room.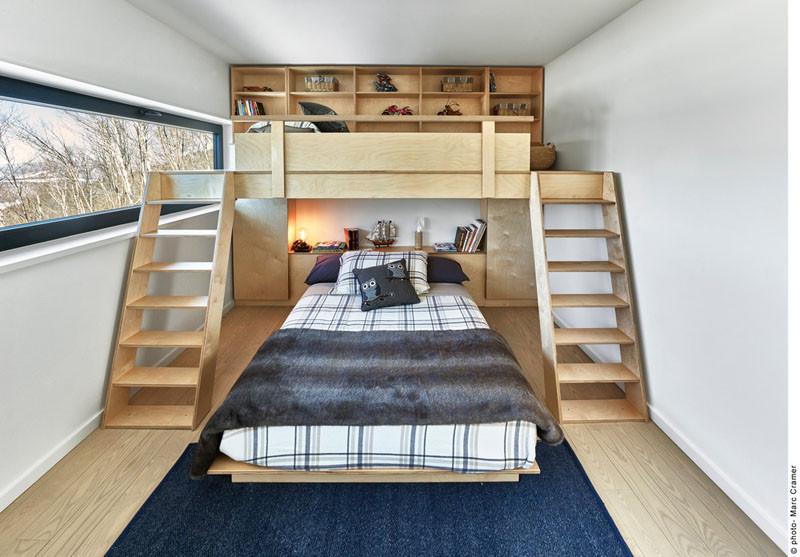 ---
In the other children's bedroom, a cozy built-in bed sits above built-in drawers, and is flush with the full-width window.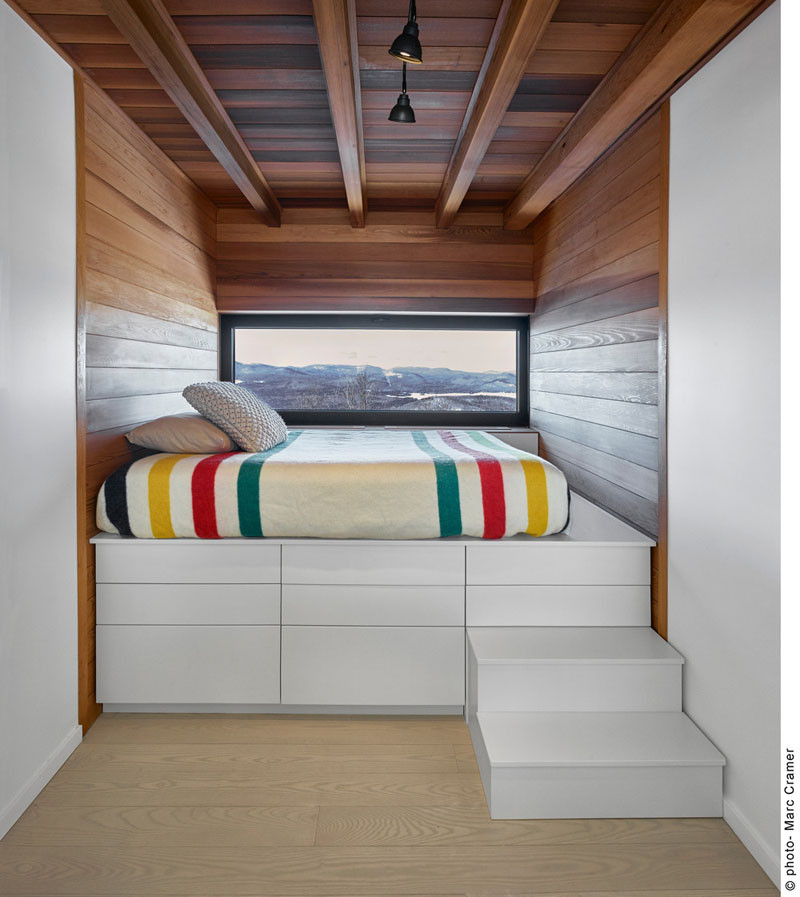 ---
There is also another bathroom on this level, that has a large window to look out while you shower.